Welcome to the 59th episode of Keep an eye on It, where we bring you the latest announcements on upcoming turn-based RPG games. In this episode, we're excited to share with you 10 new game announcements that will captivate and immerse you in their worlds. From classic RPG mechanics to innovative gameplay features, these upcoming titles are sure to keep you on the edge of your seat.
So, make space in your wishlist, sit back, relax, and get ready to dive into the world of turn-based RPGs as we explore the most exciting new releases on the horizon. Let's go
Wargroove 2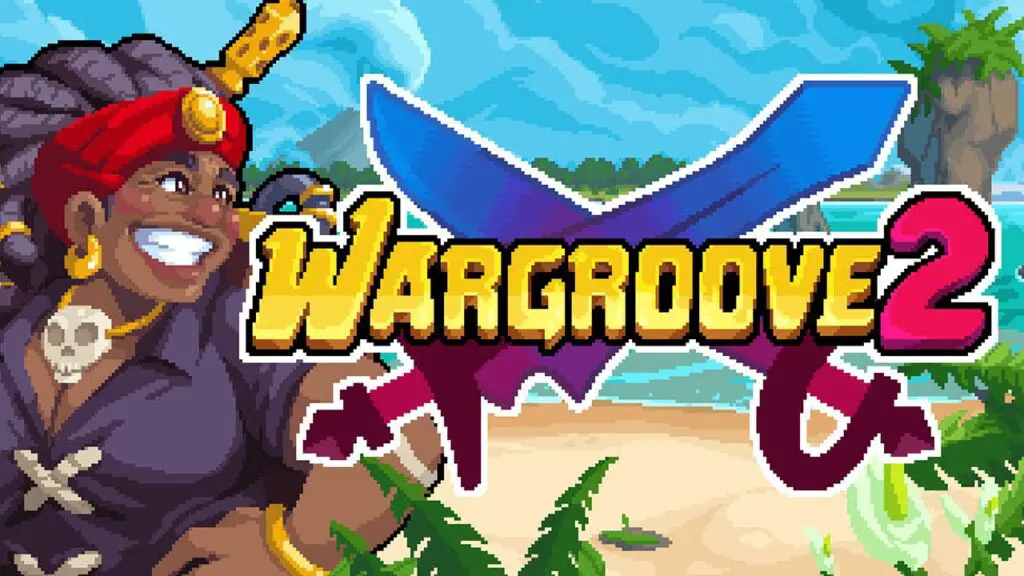 Robotality and Chucklefish have announced Wargroove 2, a new adventure game full of unlikely friendships, unknown enemies, and revenge plots. The game will be available for PC and Nintendo Switch, and while no release date has been provided yet, a trailer has been shared.
Wargroove 2 features a new system called Groove, which allows players to use unique abilities to turn the tide of battle in their favor. In addition to the new system, the game will include a Conquest mode, a single-player roguelike-style mode, and an editor for creating custom maps, videos, and campaigns. Wargroove 2 will also offer cooperative play for up to four players and versus modes, both local and online.
Aethermancer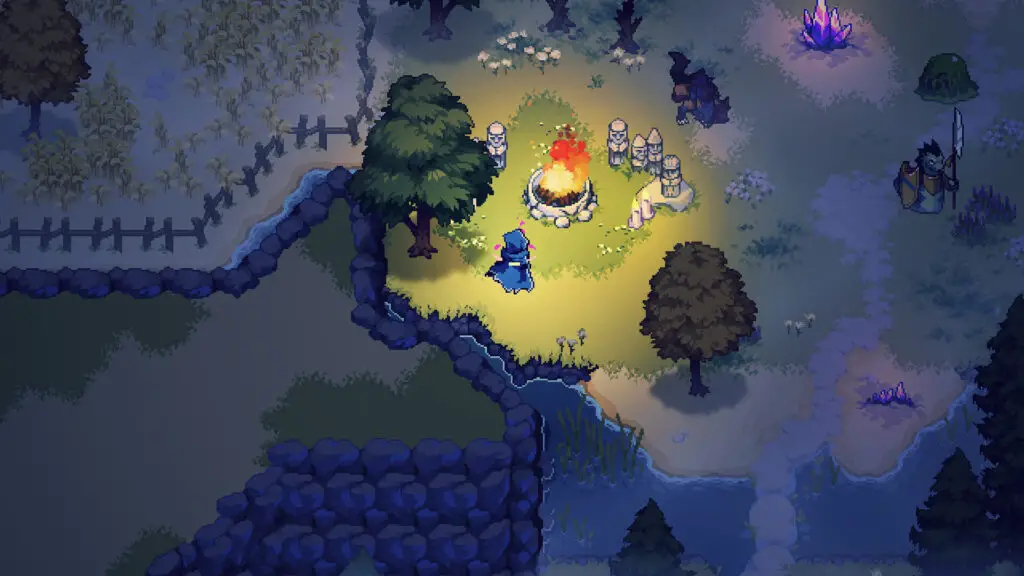 Moi Rai Games, the devs behind Monster Sanctuary, has announced their upcoming project Aethermancer, which will be available on the Nintendo Switch platforms and PC via Steam. Aethermancer is a strategic monster-taming rogue-lite game where players take on the role of an Aethermancer and fight alongside mythical creatures.
The game features continuously evolving fractured ruins to explore and challenging turn-based battles that utilize the four elements of ether. Players must lead a group of three monsters through dangerous environments and make decisions in a smart skill selection system. The game also includes the ability to adapt strategy to each battle, managing the HP of the monsters and using their abilities to defeat ferocious monsters and divine bosses.
However, when monsters die in battle, they are lost permanently, but their souls can be used for reincarnation. As players progress through the game, their monsters become stronger than their previous lives and acquire Dignity with the player's help. The game also includes player classes with distinctive characteristics that allow players to play the game their way, and the objective is to stop the impending danger of the Void. A release date has not been confirmed yet.
Solasta: Palace of Ice
Tactical Adventures has announced the release of a new premium DLC campaign for Solasta: Crown of the Magister, called Solasta: Palace of Ice. Set to launch in May 2023, the campaign offers over 25 hours of new content, including new locations, enemy types, and character development. It also introduces two new races and new dungeon-maker environments.
Players must save the Snow Alliance from the Soraks and Demons in this high-level 10 to 16 campaign, which retails for $14.99 / €14,99 / £14.99 and can be played solo or with friends. A free content update with new character creation options and the ability to play levels 12-16 will also be available.
Beloved Rapture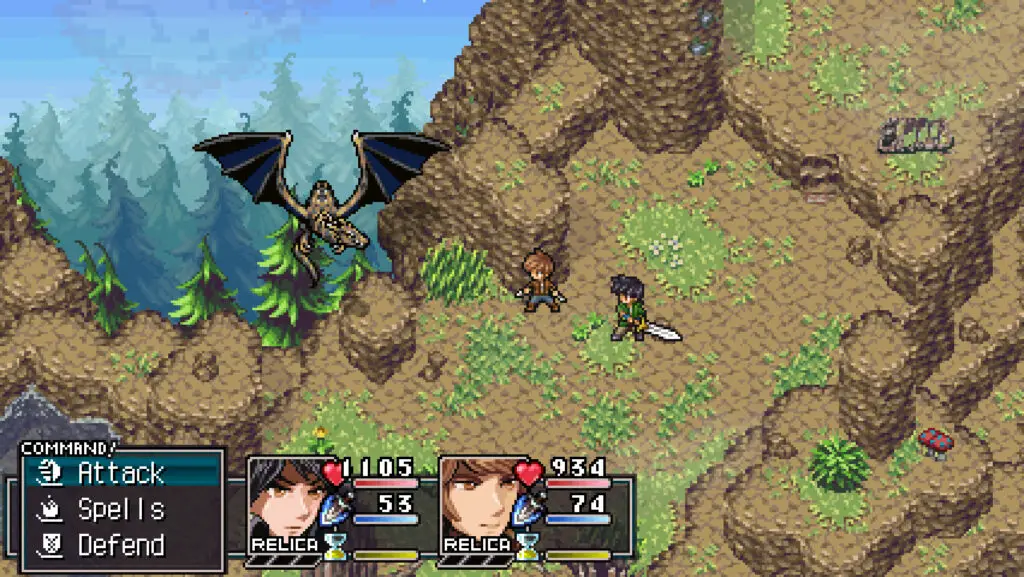 Get ready to embark on a story-heavy RPG adventure with Beloved Rapture, a game inspired by the SNES classics. With a focus on interpersonal stories, the game challenges characters to not only take on looming dungeon bosses, but also confront their own demons. The turn-based combat is designed to be challenging, while a complete 16-bit OST and SNES-inspired pixel art enhance the experience.
Unlike many other RPGs, there are no random encounters or forced grinding, and the game's narrative explores mature themes such as trauma, friendship, and LGBT themes. Play as one of six unique characters, each with their own stats and skills, and choose from Classic or Story mode to cater to your preferred experience. The game's release date on PC is set for Q3 2023.
Showgunners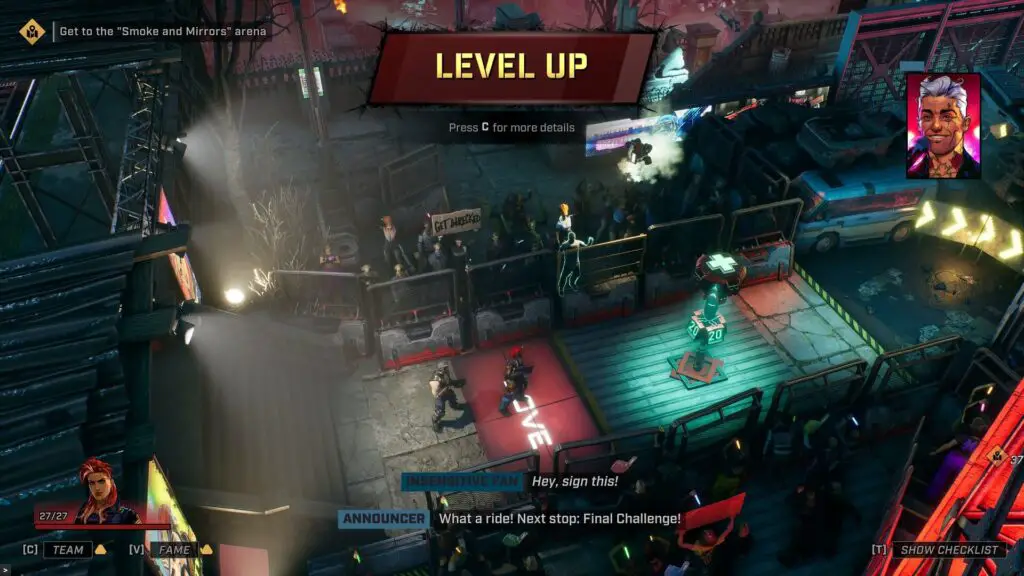 Good Shepherd Entertainment and Artificer have just announced the release date for their new turn-based strategy game, Showgunners. Formerly known as Homicidal All-Stars, the game is set to hit the market on May 2, 2023, and will be available on Steam and GOG.com.
In this dystopian reality TV show, players lead their squad to victory while vying for the crowd's favor to become the next champion. Inspired by American Gladiators, RoboCop, and The Running Man, Showgunners features a full single-player campaign with deep tactical combat mechanics that test players' skills across a variety of hand-crafted levels.
Players can build their team from a range of classes, each with their own skill trees, and customize their loadouts with powerful weapons, implants, and utilities. The game also offers Twitch mode, which allows streamers to invite viewers to join the action and act as showrunners, voting in real-time on events they'd like to see in the game.
Warside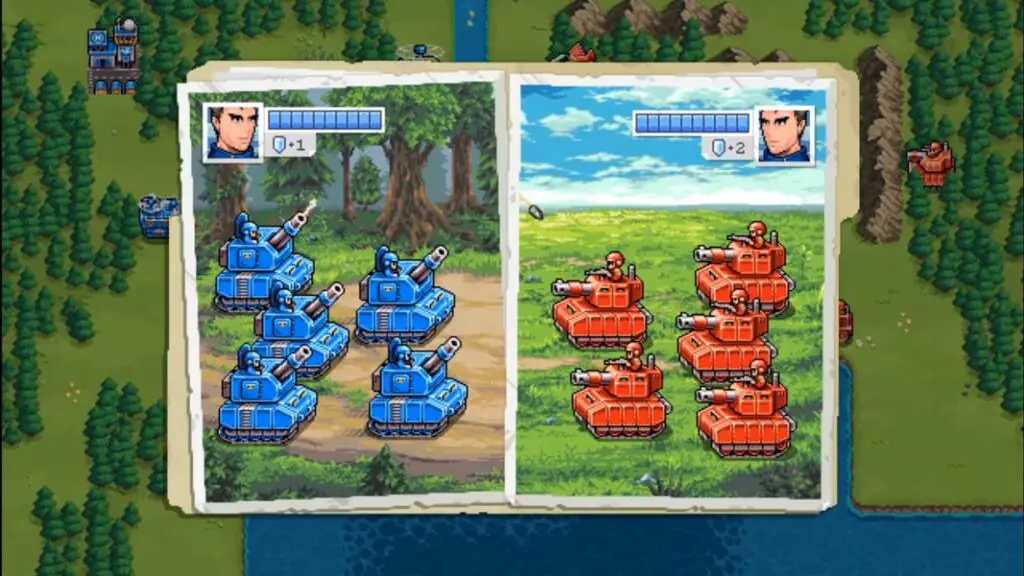 Lavabird Games has launched a Kickstarter campaign for a new turn-based tactics game called Warside. It draws inspiration from the classic game Advance Wars and will be released on PC via Steam and Nintendo Switch in 2023. The game will feature a retro pixel art style and fast-paced tactical combat, with over 25 different unit types that can battle over land, air, and sea.
Warside will also offer a single-player campaign with over 30 missions, faction-unique units, multiplayer battles, and a built-in mission editor for both single and multiplayer. The game has been designed to be fast-paced, with game mechanics that bias towards action and away from turtling. Additionally, there will be a two-player co-op campaign and ranked matchmaking as stretch goals.
Demiurges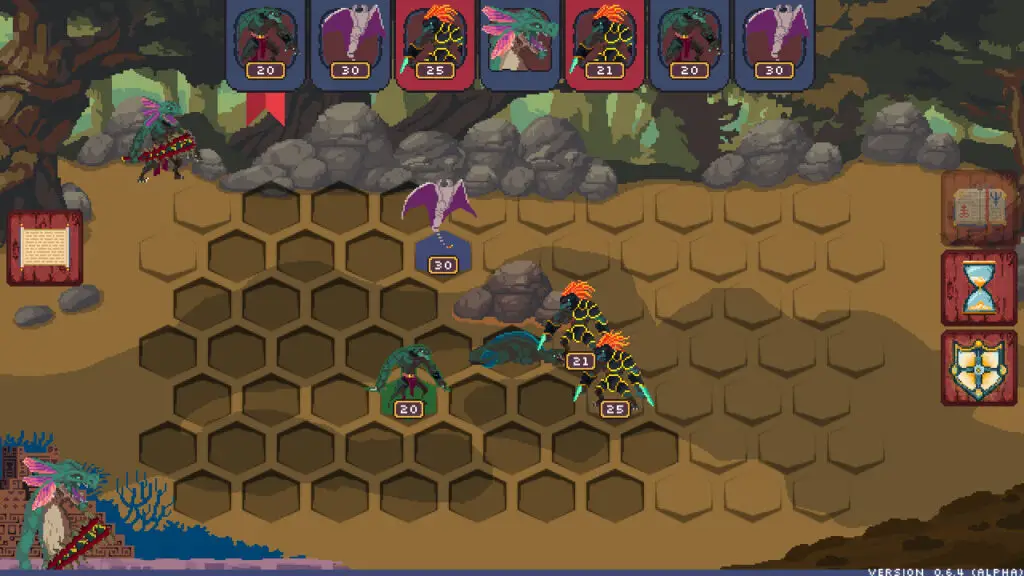 Demiurges is a strategic roguelike game where the player's task is to prevent the world from extinction by creating a deck of cards that defines their strategy and directing their heroes to defeat enemies. The game includes a map where players can explore new areas, find resources, and enemies for valuable experience.
Players must create the right deck of cards to succeed, build their town, and recruit Demiurges, powerful units that can cast spells and use artifacts. The game includes turn-based battles with different passive and active abilities for units, and by defeating enemies, the Demiurge can learn new abilities and become more powerful. No release date but an enjoyable Demo.
REMORE: INFESTED KINGDOM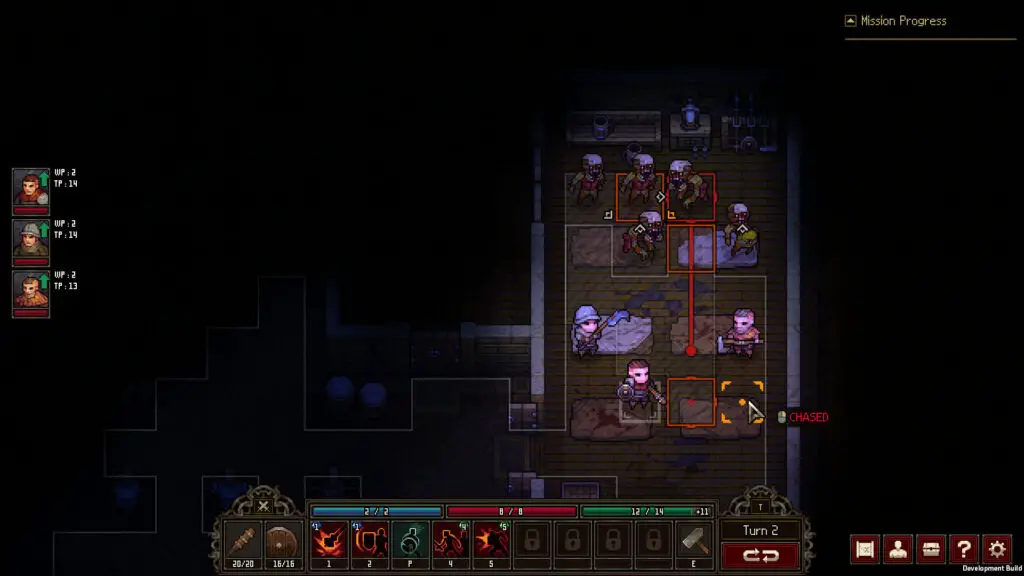 Webzen, and Korean Indie Dev Black Anchor have teamed up to launch REMORE: INFESTED KINGDOM, their first indie game, worldwide. The game is a challenging turn-based tactical RPG that takes players into a medieval apocalyptic world infested with dangerous creatures that must be avoided or fought using a range of historical weapons.
Webzen has introduced the game's Steam Store page, providing players with a sneak peek before the game's Early Access release later this year. REMORE: INFESTED KINGDOM will be available on Steam for Windows PC worldwide.
Kane Jung, Game Director of Black Anchor, expressed their excitement for the game's launch, saying "We've been working hard on this title for more than three years, so we're really aiming to present gamers with a valuable experience – both tactically engaging and thematically immersive – and also hope to bring a meaningful twist to the genre."
Lancer Tactics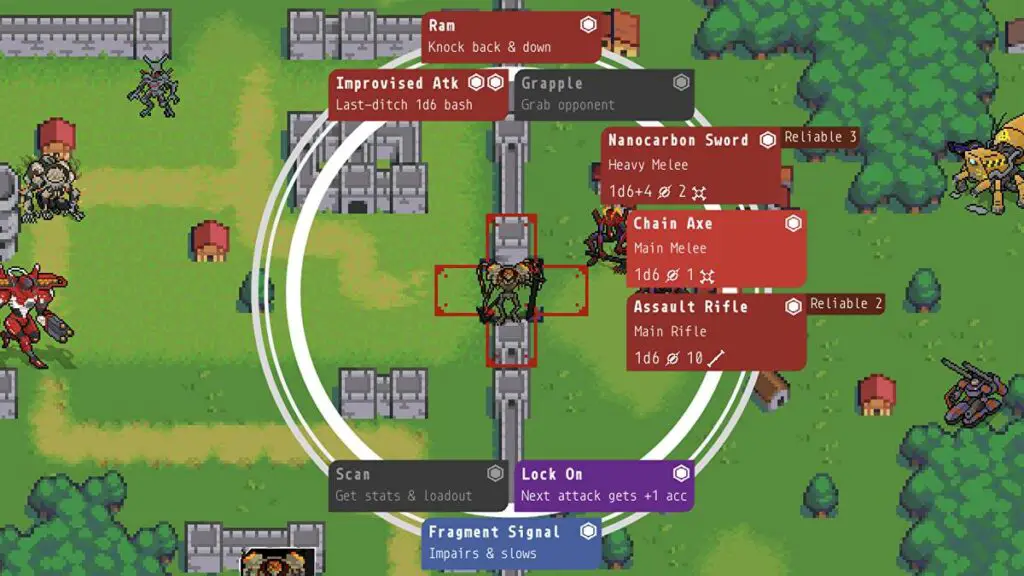 Lancer Tactics is an indie TTRPG actually on Kickstarter about piloting giant robots, featuring a critical examination of empire and the compromises made in the fight for utopia. It has a modular set of mechanics for building mechs, a clearheaded system of tactical combat with roots in D&D 4e.
The base goal for this Kickstarter campaign will give the funds to make the bones of the game, including finishing the battle engine, basic character creation, and an "instant action" mode. The campaign has additional stretch goals, such as adding character customization, finishing the battle engine, porting more of the core content into the game, and adding assets such as additional tilesets, mech pixel art, professionally-done sound effects and music, and a redesigned UI to be clearer and aesthetically cohesive.
Toads of the Bayou
Fireshine Games recently announced that La Grange, a French studio, will release its debut game, Toads of the Bayou on Steam in 2024. Toads of the Bayou is an isometric, turn-based tactical RPG that includes roguelike deckbuilding and settlement-building elements. It takes place in the creepy and cursed bayou of the deep south.
You will control a group of smartly dressed toads battling Baron Samedi's evil forces in search of a home. Toads of the Bayou offers a unique blend of combat and management phases to establish your place and thrive in this spooky environment.