Welcome to a new episode of Keep An Eye On it, the best place to be updated about what boils in the pot of upcoming Turn-Based RPGs & Strategy games. This week a new collection of 10 intriguing games which are tailor-made for everyone's wishlist.
Before starting the showcase keep in mind that TBL is always looking for passionate gamers who would like to talk about video games through these pages. Reviews, previews, interviews, and lists of games are only some of the contents we are always looking for. You can send your application to info@turnbasedlovers.com and learn more about this opportunity here.
Even in this episode a lot of promising indie projects with a cherry triple AAA at the end. (please don't jump at the end of the article)
Deck RX
First time ever a deckbuilding lands on car's tracks. The original idea behind Deck RX by Meteorbyte Studios is exactly this, a racing game with the use of cards where players can win by arriving first at the finish line or by simply destroying every enemy during the race. Roguelite formula with content to unlock like new cards, cars, pilots, and new tracks. Deck RX has a playable demo while the release date will be sometime during 2022 on Steam.
Dracula's Castle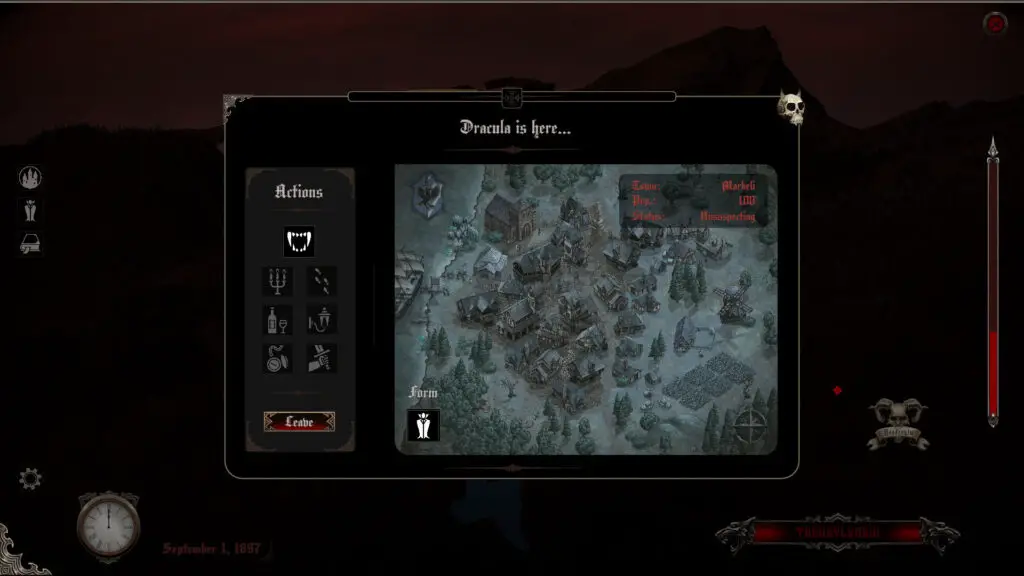 Dracula's Castle by Astirian-Rae Games brings players to Wallachia, inside the castle of the most famous Vampire, to impersonate the King Dracula itself. The mission is to develop your castle by building new rooms which will grant new skills to the Leech, for example, the possibility of transforming into a bat or developing new minions and monsters that will help in the battle against Van Helsing and Jonathan Harker. Battles take place on square grid maps with something that looks like classic turn-based combats. Dracula's Castle will come soon on PC.
The White Raven
The White Raven by GatherRound Studios is a turn-based tactical RPG with an astonishing pixel art graphic style and inspired concept. The player must grow his tribe by recruiting warriors, watching them grow their affinity, and going around the world bribing, stealing, and looking for powerful artifacts in a world that will react based upon the player's starting origin. Guys at GatherRound Studios will start a Kickstarter campaign for The White Raven soon.
Dice Gambit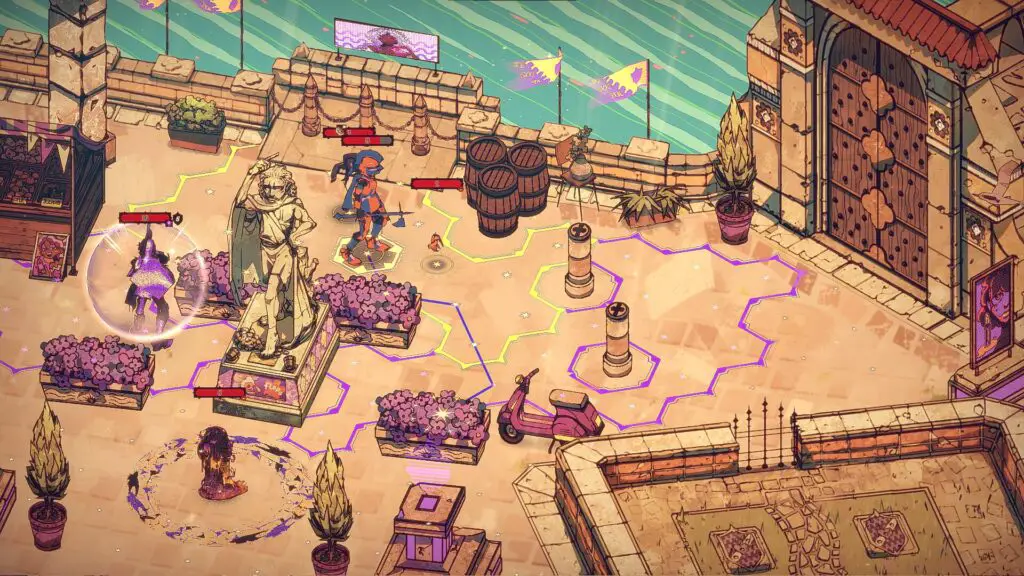 Dice Gambit by Dice Gambit Team is a turn-based RPG set in a vibrant world where you'll roll and allocate dice to control your characters. Players must guide characters each one with their own classes and fight enemies and bosses through different missions. Dice Gambit has a playable demo which contains 6 missions on itch.io but no release date for now.
Aetheris
Aetheris by Wildwits Games is a roguelike with a strong emphasis on narrative and graphic style with its traditional drawing and digital texturing techniques. A game about exploration and decisions that will alter the morale and traits of guided heroes, and once their minds are made up, they will start making decisions on their own. Combats happen, in turns, obviously, on isometric hex grid maps and besides AP and HP, players can use spirituality points in order to summon spirits and special abilities. Backers of the winning-Kickstarter campaign will play the PC early access during the first Q1 of 2022 while all the others must wait for 2023.
The War Will Win
The War Will Win by indie King's Court Studio is a Turn-Based RPG fused with deckbuilding mechanics. The story tells the conflict of 8 factions where there are no heroes or bad guys, every faction has a dedicated and playable campaign that tells "their version" of the story. In terms of gameplay, The War Will Win lets the player choose between different unlockable commanders, units, and structures to bring on the battlefield according to his deck. The War Will Win is a PC game with an underway Kickstarter campaign and a free playable demo on Itch.io.
Guns Undarkness
In this list of upcoming turn-based RPGs and Strategy Games it's time for Guns Undarkness by the composer and director of Persona and Shin Megami Tensei, Shoji Meguro, who goes for an indie development of a Stealth RPG that lets the player become a member of a private military company in a dystopian world. A JRPG-like where stealth phase will alternate with battles in something that looks familiar to JRPGs of course. Being careful in the stealth phase will guarantee advantages during the fights and will allow the player to manage the few resources available better. Guns Undarkness is an orphan of a release date for now. On Steam
Prometheus Wept
From Vigilantes devs, Timeslip Softworks comes a brand new party-based RPG called Prometheus Wept. Set in the near future, where a virus has taken control over all the technology bringing chaos and destruction. In the shoes of a classical technologist guy, players must look for techs relics of the old human age in order to restore the chaos. Battle system offers a tactical experience with melee and ranged weapons, a cover system, the possibility of hacking computers, a deep character and crafting mechanics, and lots of choices to be made. A few days left at the end of the Kickstarter campaign (Backed by Brian Fargo too) and of course no release date yet. On Steam
Wantless
Sometimes the worst battles are fought inside our minds and exactly there that Wantless by Drop Rate Studio is set. A Turn-Based Tactical RPG where players must purify Ghost Metropolis inhabitant's minds through tactical battles. As Eiris, the heroine, players must craft skills, gear up and face procedurally generated mind dungeons. By completing them Eiris will rank up and gain access to new passages. No release date yet on Steam.
Company of Heroes 3
Now a famous RTS franchise which in the newest entry will add an addictive turn-based phase. Company of Heroes 3 by Relic Entertainment in fact, will add to the game a turn-based phase where players turn alternate with the enemy in which is possible to move units and have a panoramic view of the map with points of interest to defend or attack. When opposing units engage, the RTS well-known phase will start. No release date yet for Company of Heroes 3 but it should be during 2022 on PC.
This episode of Keep an Eye on It ends here, let us know your opinions about the upcoming turn-based RPGs and Strategy games covered, and also be sure to check out the video version on TBL Youtube Channel.