How the time has flown. It felt like the new year had just started, and now look, we are at the start of the third month of 2023. With February behind us, it is time to look forward to the future, the future of turn-based games releasing on the Nintendo Switch from March onwards. So here are some of the games to look out for in 2023 on the Switch.
Advance Wars 1 + 2: Re-boot Camp

This was on the list last year as a game to look forward to in 2022, but as we all know, the game had been delayed last minute. It is understandable, of course, but still a blow to most gamers looking forward to the game. Luckily, with the recent Nintendo Direct, Nintendo finally announced a new release date, which happens to be just over a year from its original April 8 release date in 2022.
If you have been waiting for a new game in the Advance Wars series, the wait won't be long, provided there isn't another delay, as the game releases on April 23 worldwide.
Etrian Odyssey Trilogy
Etrian Odyssey is one of those games you either played or didn't play on the DS. If you did, you loved it; if you didn't, you had no idea what the fuss was about. I fell in the latter crowd for two reasons: one, the game was hard to find after some time, and two, there were so many good DS RPGs, especially turn-based RPGs, that it was impossible to keep track of all of them… Unless you had the R4… Not that I did, just saying that is all. What makes this collection great is Atlus has added extra content from their other games which weren't available in the original games, like costumes from the Persona games and others.
Whether you played the games or not on the DS, you can look forward to the collection or each game individually from June 1.
Gameboy and Gameboy Advance Games

Okay, I know this isn't technically a game per se. The announcement that Gameboy and Gameboy Advance games are now on Switch adds a lot of possibilities for classic turn-based games to be played on the Switch, including most of the old Pokémon games everyone has been dying to play and more. While they haven't been announced yet, turn-based lovers can at least look forward to playing Fire Emblem and Mario and Luigi Superstars.
The Gameboy and Gameboy Advance emulators are out now, but games will be released at least once a month.
The Legend of Heroes: Trials into Reverie
With the release of Cold Steel IV, you would think the series would have run its course by now. Lucky for fans of the series, there are more games in the series; the next game, Trials into the Reverie, takes place after Cold Steel IV and gives players not one, not two, but three story arcs to follow, giving them what sounds like the longest game in the series.
If you have been waiting for the next part in The Legend of Heroes series, there isn't long to wait as the game releases July 8.
Baten Kaitos 1 + 2
One thing we did get a lot of at the recent Nintendo Direct were announcements for remasters. One was Baten Kaitos games, the GameCube deckbuilding classics from the studio that made Xenoblade Chronicles. If you were one of the lucky people that played this on the GameCube, then you know why this is big news, as both games are classics that were hard to find. Hopefully, with this new digital release, more gamers can give it a go.
Baten Kaitos doesn't have a solid release date yet, but when we get one, we will let you know right here.
Loop8: Summer of Gods

What if you had only one month until the world ended? What would you do with that time? What if you could also manipulate time? Loop8: Summer of Gods is a coming-of-age RPG about summer, school life and hanging with friends. It is also a game about time, saving the world and beautiful scenery. It sounds like a good holiday with end-of-the-world vibes, which I am all for.
Loop8: Summer of Gods is a new RPG, but from everything I have seen so far, this is a hidden gem to watch out for when it releases June 7.
Sea of Stars
If you like old-school-type RPGs with a new coat of paint, Sea of Stars is a game that should… no, that must be on that Wishlist and preordered already, no questions asked. Bonus points if you liked The Messenger, as this is technically a prequel to that game, and yes, that's that awesome Ninja platforming game I am talking about and not some turn-based RPG with the same name.
This turn-based prequel to that awesome platforming game, The Messenger, releases on August 29.
Mato Anomalies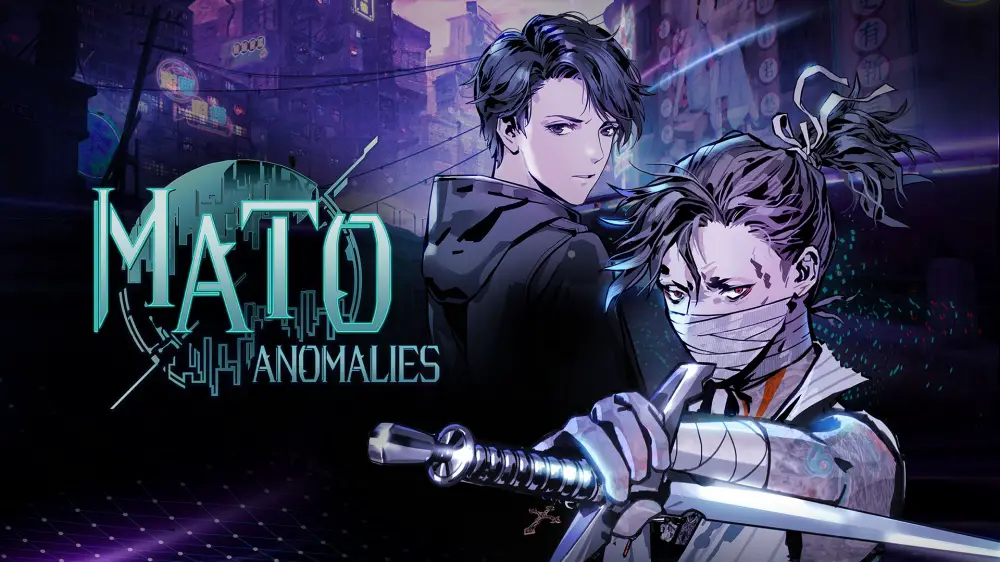 Sometimes there are games you hear about and know everything about, and then there are games you have never heard of until you browse the coming soon section on the Switch. Mato Anomalies is a neo-futuristic turn-based game I have never heard of and know nothing about, but after seeing it, I know it needs to be in my life, and I want to know more about it.
If you like futuristic, cyberpunkish-type games, you may need to Wishlist this before it releases on March 11, before you forget about it again.
Disgaea 7
Honestly, I haven't played a game in this series yet, but with it now on the seventh game in the mainline series and many spinoffs to count, I am happy to see it still going strong. Will this be the first one I play? Who knows, but I do know that Disgaea 7 is one to watch out for, especially if you are a fan of the series or TRPGS.
Disgaea 7 doesn't have a solid release date yet, but it is expected to be released sometime in 2023.
Metal Slug Tactics

I am unsure if this is coming out this year, but as of the time of writing, it is still expected for release. With saying that, as a fan of Advance Wars and the Metal Slug games, this is one, I have been looking forward to for a while, maybe longer. If you are an Advance Wars fan and end up finishing Reboot, this might be one to keep an eye on, that is, if it releases this year.
Metal Slug may release this year, but don't hold your breath…
Honourable Mentions
Fire Emblem and Pokemon DLC
I know neither of these are full games — and the Pokemon DLC hasn't been announced yet — but fans of both games will be looking forward to these two games' expansions when they release, especially in Fire Emblem's case, as it should be soon.
While there may be more great games to look forward to on the Switch, these ten are possibly the most anticipated that are expected to release this year. Unlike a lot of other years, a lot of the games seem to be old games, which in no way is a problem; it just means gamers are in for a treat with some of these if they have never played them before.
What Nintendo Switch turn-based games are you looking forward to? Have I mentioned them? Let us know in the comments.