Looking for games like Slay the Spire? Look no further, because here you will find a collection of Deckbuilding Roguelite Card Battler games with lots of similarities and players will feel at home with them.
Slay the Spire developed by Mega Crit Games was released in early access on PC in 2017 and fully released 2 years later. After great success, the game landed on PlayStation 4, Xbox One, Nintendo Switch in 2019, and even on mobile devices; iOS in 2020 and Android in 2021.
In Slay the Spire the player must choose a starting character from 4, each one has his own starting deck, and venture deep into randomly generated maps composed by nodes. Each node will correspond to an event, a shop, relief zones, and encounters of various difficulty levels.
Battles happen with the use of cards and players can plan their moves according to one of the enemies shown. During explorations players will find new cards, will level up the ones they possess, and find different artifacts which will grant benefits and malus.
In Slay The Spire as in games like those shown below, death is only part of the game. Players will die a lot but each defeat will unlock stuff to use in a new run or achievements to collect and show off to the world.
As often happens with incredibly successful games like Slay The Spire, they become instant hits. Some eventually turn into cult games to inspire new games. Below is a collection of Deckbuilding Roguelike/lite games like Slay the Spire with card battler mechanics.
CRITERIA
The below list is composed of some of the most famous deckbuilding card battler roguelite games already released. The elements which linked all the games below are essentially the cards and the roguelite/like mechanics. We will try to keep the list updated with new entries whenever there is a new release.
TOP 30 GAMES LIKE SLAY THE SPIRE
Monster Slayers – 23 Mar, 2017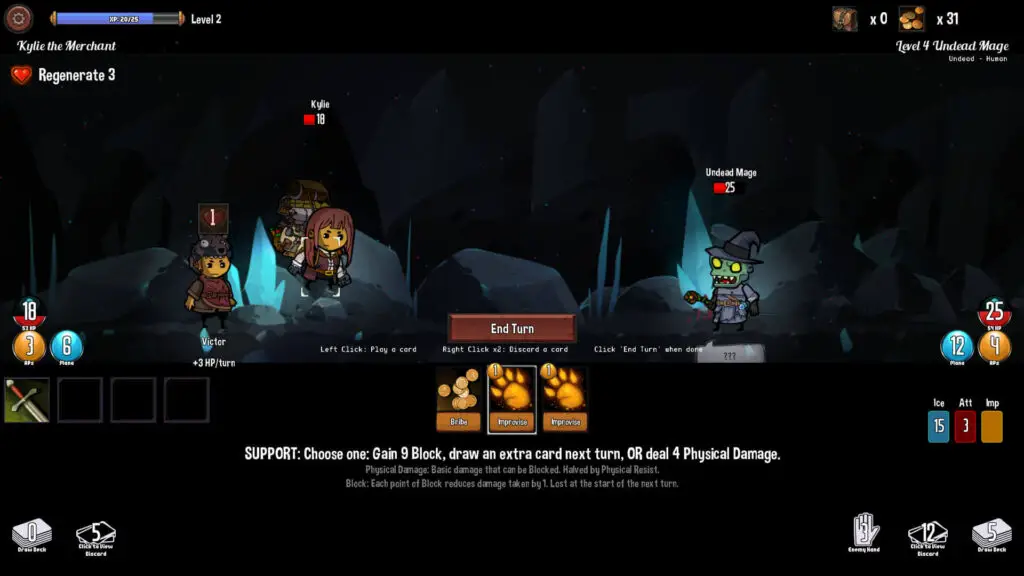 Monster Slayers by Nerdook Productions (The Magister) is a roguelite deckbuilding adventure in which players will guide a hero across the Northern Valley in order to become the Monster Slayer. Six classes to choose from and companions to recruit along the way in each randomly generated run. At each run players will unlock new abilities to use for future playthroughs.
Monster Slayers is a PC, PlayStation 4, Switch, PlayStation Vita and Xbox One game.
Blood Card – 24 May, 2019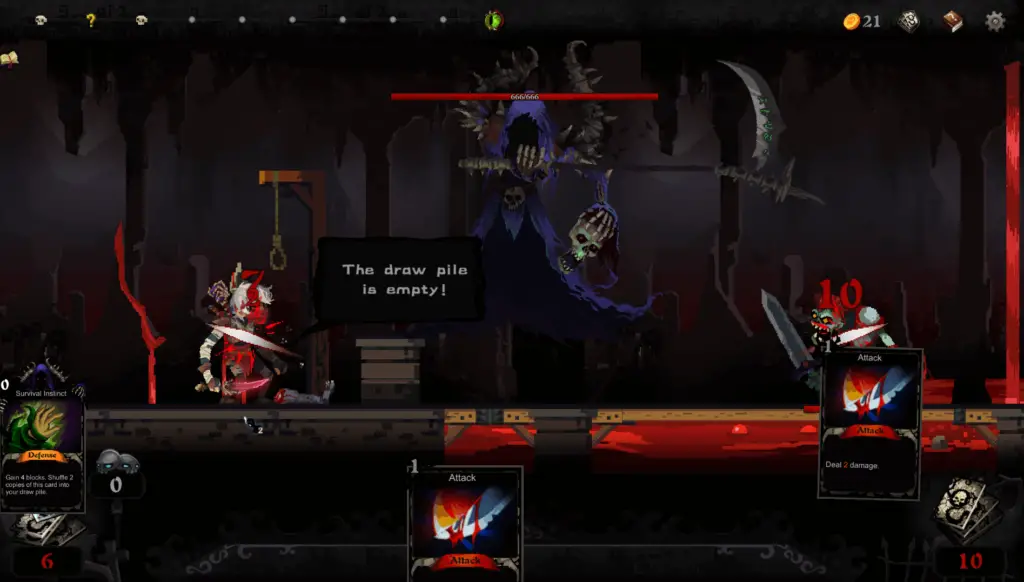 Death is a pain; it always stalks you, never letting you be in peace, well at least that is the premise of Blood Card. A roguelike adventure, Blood Card plays similar to most of the games on this list, but what makes it different is that the player is always stalked by Death and yes, we mean Grim Reaper, Death.
In Blood Card, Death will sometimes appear randomly in battles with players deciding whether they battle Death or save their hide and try to escape. What also makes Blood Card different to others is that the player's health is determined by the number of cards they have with more cards meaning more life and vice versa. Available on PC and Android.
Pirates Outlaws – 28 Aug, 2019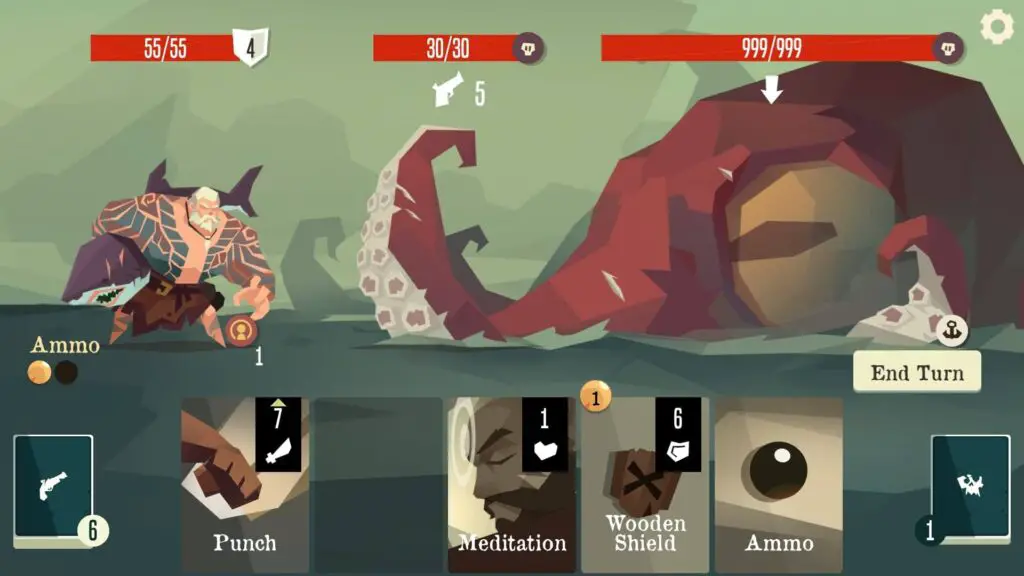 As the name suggests, Pirates Outlaws by Fabled Game is a Roguelike Deckbuilding game set in a pirate world. Players will choose their hero from a roster of 14 characters, each one with his own deck and abilities. Players will explore the seas node by node and face events and encounters of various nature.
During battles, players must use their deck and combine it with their available ammo for devastating combos. 3 different game modes and a workshop for customizing adventures, heroes, and content inside the game. Pirates Outlaws is a PC, Android and iOS game.
DIMENSION REIGN – ROGUELIKE DECKBUILDER – 19 Mar, 2020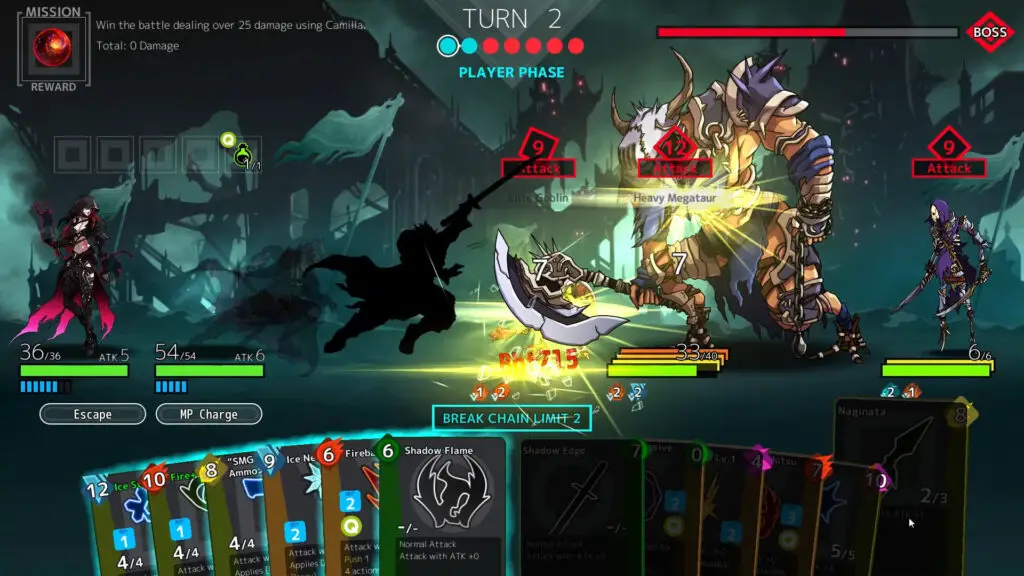 Two twins fighting to reclaim their world. These are the premises of DIMENSION REIGN by ScopeNext Inc. A Deckbuilding Roguelike in which players will guide Edge and Camilla through a ruined world invaded by demons. Players must exploit heroes' skills to unleash devastating combos that could erase every enemy from the battlefield.
At the start of a run players could change the characters' jobs to best fit their playing style. DIMENSION REIGN is a PC game available on Steam.
For the Warp – 27 Mar, 2020
In a galaxy far away, in the vast nothingness, ships battle an intergalactic battle. For the Warp is a deckbuilding roguelike in space containing massive battles and exploration of procedurally-generated galaxies. This is if Star Trek were a roguelike.
For the Warp is that space epic deckbuilding roguelike players have been waiting for with exploration in tow allowing players to discover friends and enemies alike while on their travels. On Steam
Gordian Quest – 27 Mar, 2020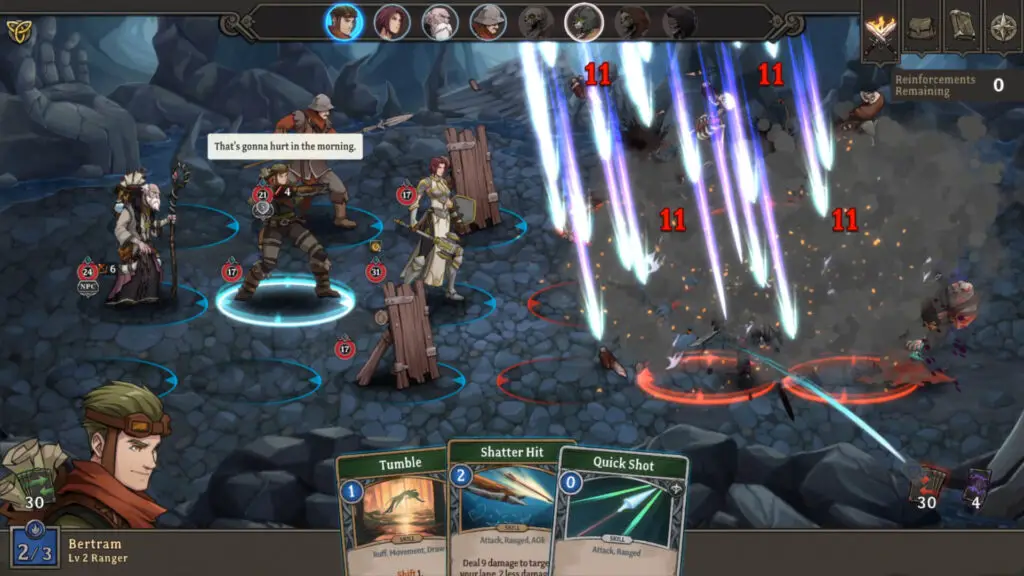 When a sinister curse corrupts the land, Darkness reigns supreme and monsters roam freely. From great corruption, heroes will arise and, hopefully, save the world. How far will players' heroes go before their unlikely demise? Gordian Quest is an epic RPG inspired by old-school classics like Ultima and Wizardry. Gordian Quest takes a spin on that old-school formula and injects some modern aspects like deck-building with strategic turn-based combat.
Taking grid-based combat to new grounds, Gordian Quest allows players to choose three characters from a pool of nine characters. Each character has hundreds of skills at their disposal which can lead to many different combos between characters. Currently, still in Early Access on PC, players can get a glimpse of three acts in the game, each lasting for about five hours.
Knock on the Coffin Lid – 8 Apr, 2020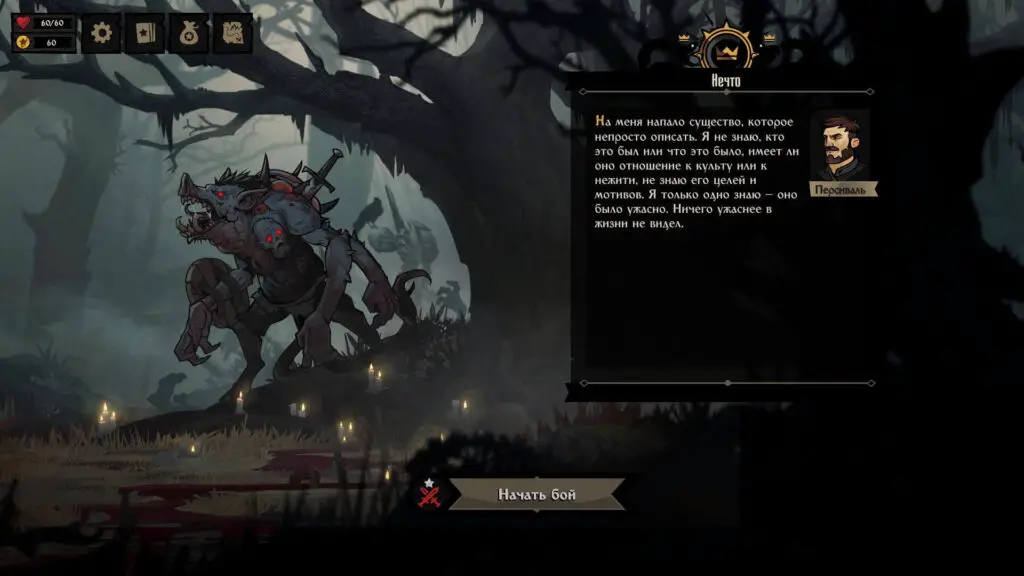 Choosing the right path is like taking the red pill and realising what you have done weeks later. Normally there is no right and wrong path, but it is how we got there. Knock on the Coffin Lid is all about the path players take. Do players help the dwarves destroy an elven idol or do they leave them to the side and let them deal with it themselves? It is decisions like this that decide the path of the main character in Knock on the Coffin Lid and whether it will be an easy path or a disastrous path.
Knock on the Coffin Lid is a roguelike card game in a similar vein to Slay the Spire. Players will collect dozens of cards, and discover more than 50 events that can change the tide of the run. All this and more is currently in the Early Acess version of the game and can be experienced now offering players endless combinations.
Ancient Enemy – 9 Apr, 2020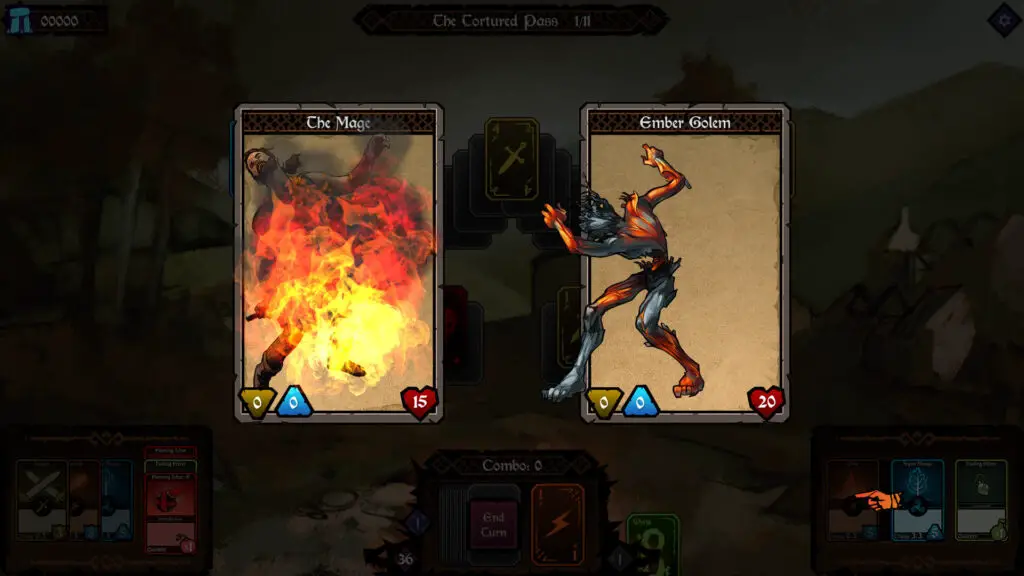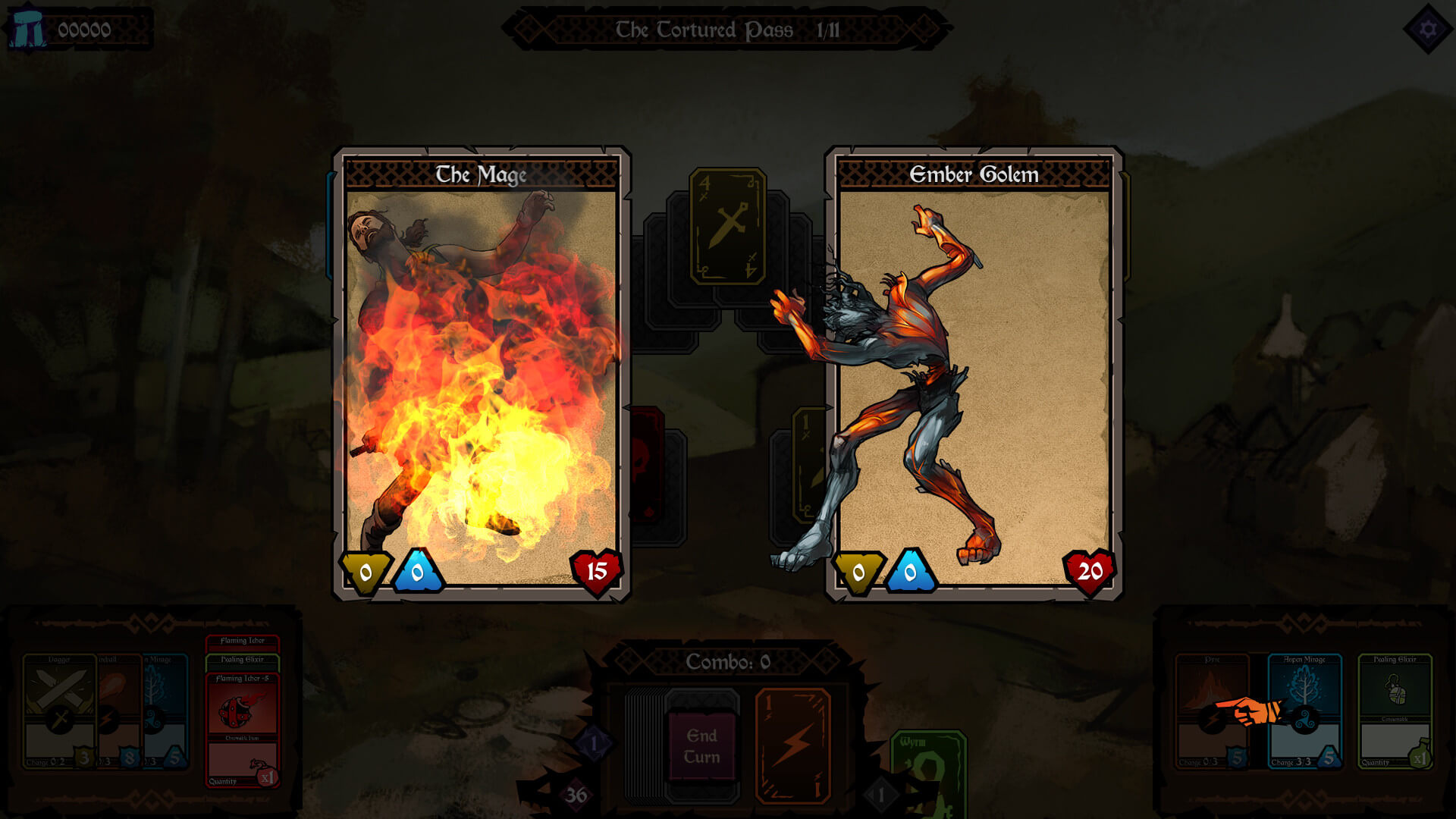 Ancient Enemy by Grey Alien Games is a card battle RPG adventure set in a ruined world conquered by evil monsters. Players must explore the lands and fight in puzzled card battles. A vast set of spells and skills, monsters of various kind and three difficulty level, ranging from relaxed to nightmare. Ancient Enemy is a PC game available on Steam.
Monster Train – 21 May, 2020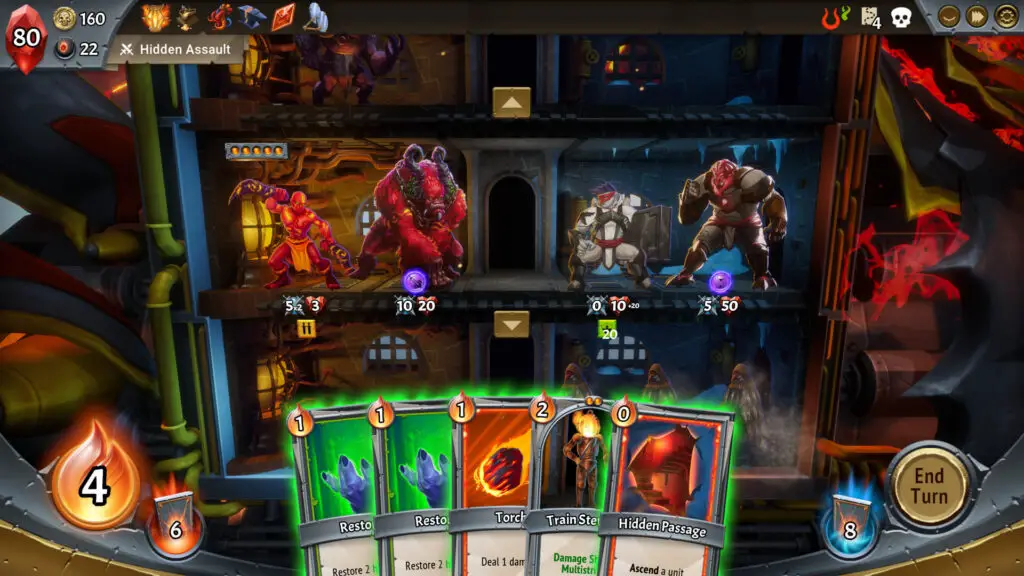 Imagine if Slay the Spire was on a train, a train that held the last burning fire for a Hell that has frozen over. And on that train, players would play the forces of hell, protecting that burning fire from those pesky angels. If this sounds like a great game, then luckily Monster Train is exactly that.
Monster Train is a strategic roguelike deck-building game on a train to hell. As well as having the campaign mode, Monster Train has a host of modes like multiplayer, daily challenge and more to keep players occupied for hours on end. On Pc, Nintendo Switch and Xbox One.
Deck of Ashes – 9 Jun, 2020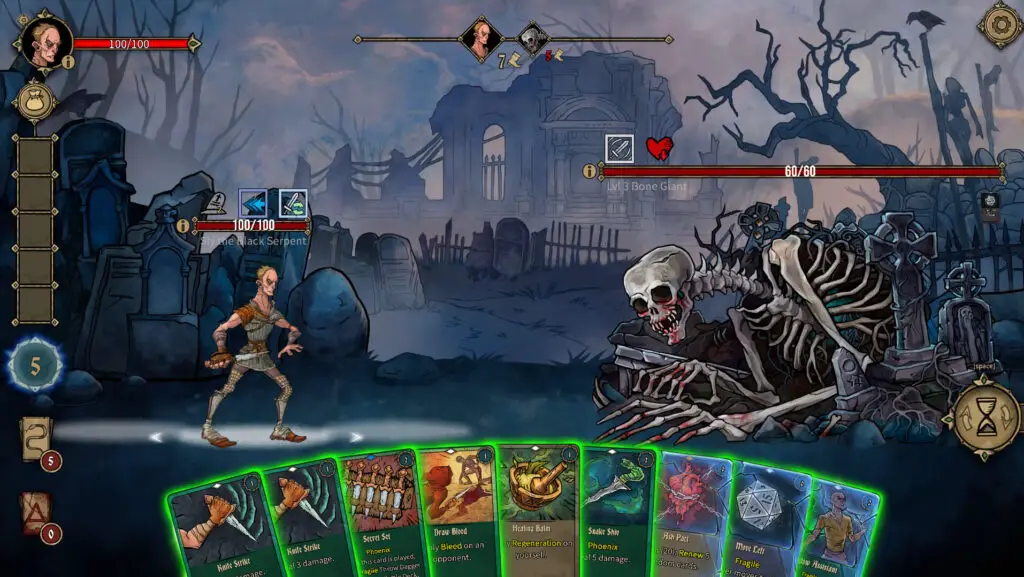 Deck of Ashes by AYGames is a Deckbuilding adventure game with a strong strategic component given by the camp to upgrade. Players must choose wisely what to upgrade because resources are scarce and one playthrough is not enough to upgrade everything. Different characters to choose from, randomly generated maps, events, ambushes and much more. Read the review to learn more about Deck of Ashes. Deck of Ashes is available on PC.
A Long Way Down – 27 Aug, 2020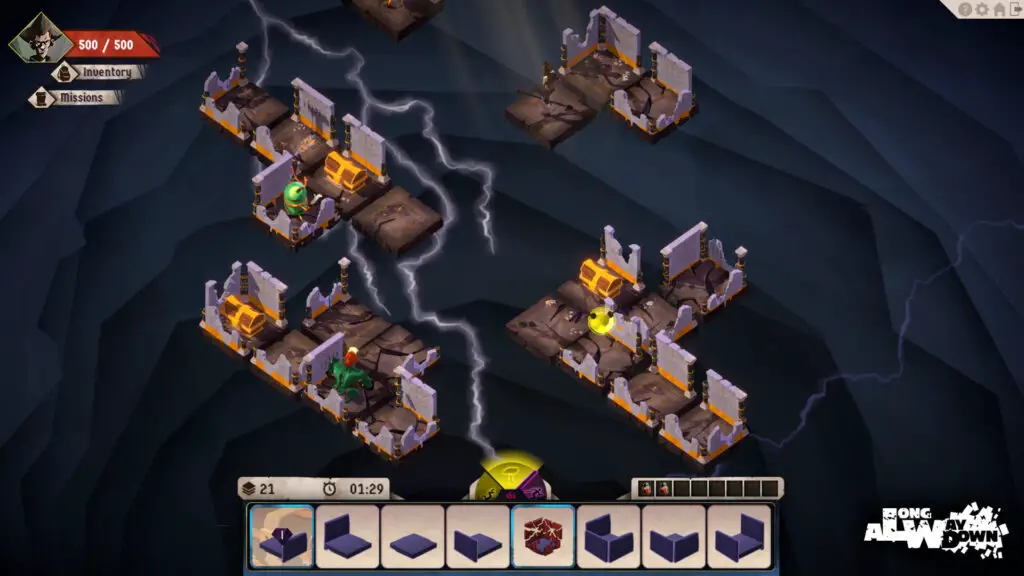 A Long Way Down by Seenapsis Studio is a roguelite RPG in which players must build literally their way through the maze by using blocks of various form that helps connect to the exit or to precious loot. Meeting new adventurers could mean both a new ally or even a dangerous enemy. During battles, players must control one or more characters and use their decks to make their way to the mastermind lair. A Long Way Down is a PC and Nintendo Switch game.
Against the Moon – September 24, 2020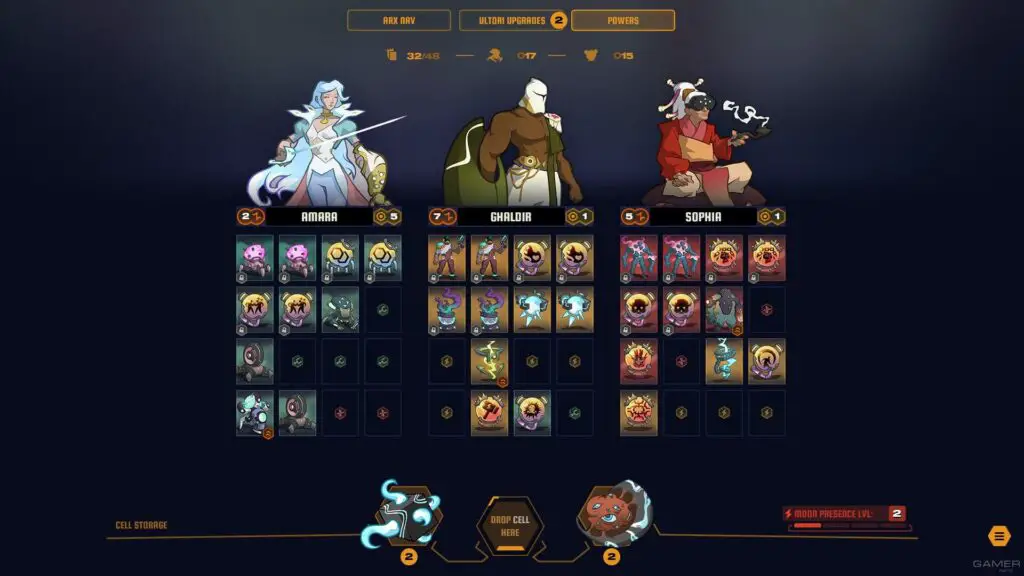 Against The Moon is a deckbuilding game with a strategic twist. Players will deploy and move their units on 4×3 square maps and must choose carefully which unit to put on the front and on the back. Inspired graphic style and the possibility of choosing between various characters and monsters to level up. Against the Moon is a Pc game available on GOG.
Ring of Pain – 15 Oct, 2020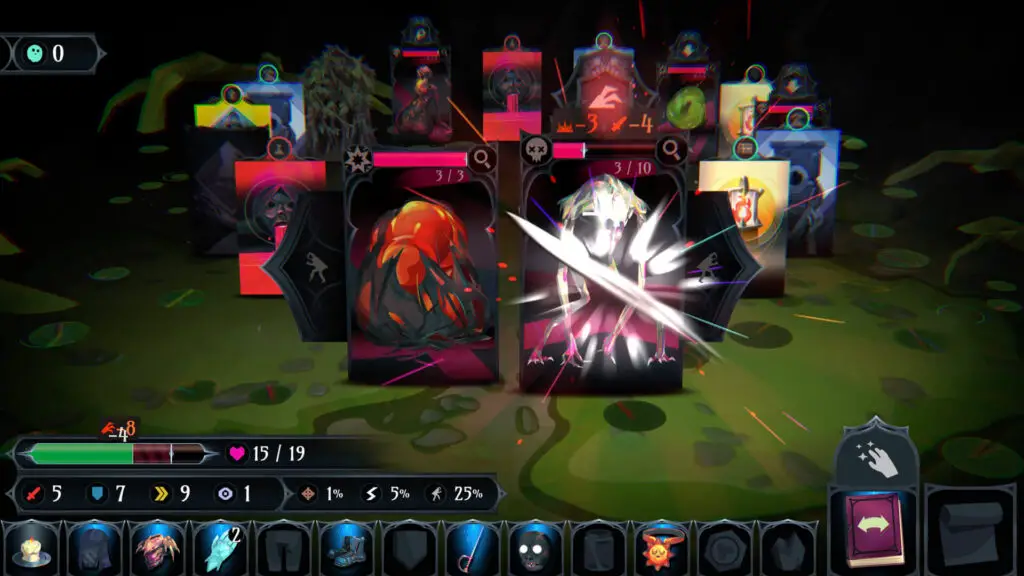 Ring of Pain is a Roguelike card crawler. The concept is that the cards come to the player and they then choose where to go from there depending on the two cards available. Battles are fast with most runs lasting minutes. This is all dependent on playstyle, but the game works best if it is played hard and in quick increments.
Players who enjoyed Slay the Spire will get a kick out of this because like Slay the Spire, it can be played for five minutes or five hours. What makes Ring so different is the paths are in the battle, choosing how, when, and why at every corner. Ring of Pain is out on PC, Switch and Xbox with Xbox Game Pass.
Vault of the Void – 20 Nov, 2020
Where most deck-building games are hinged on their ability to have your chosen deck before a run, Vault of the Void decides to throw that out the window and streamline the whole experience. Vault of the Void is about the idea of having a low RNG and giving the player full control. When we say full control, we mean that the player will control almost every facet of the game.
Vault of the Void takes everything players know about deck-builders and throws it out the window creating a new experience that appeals to newcomers and experts alike. What makes it more interesting is there is no randomness as the player can pick and choose how their game will advance after each battle. Rendering the whole random structure of these games naught, but allows more freedom to play how players want to. On Steam
Cardaclysm – 26 Feb, 2021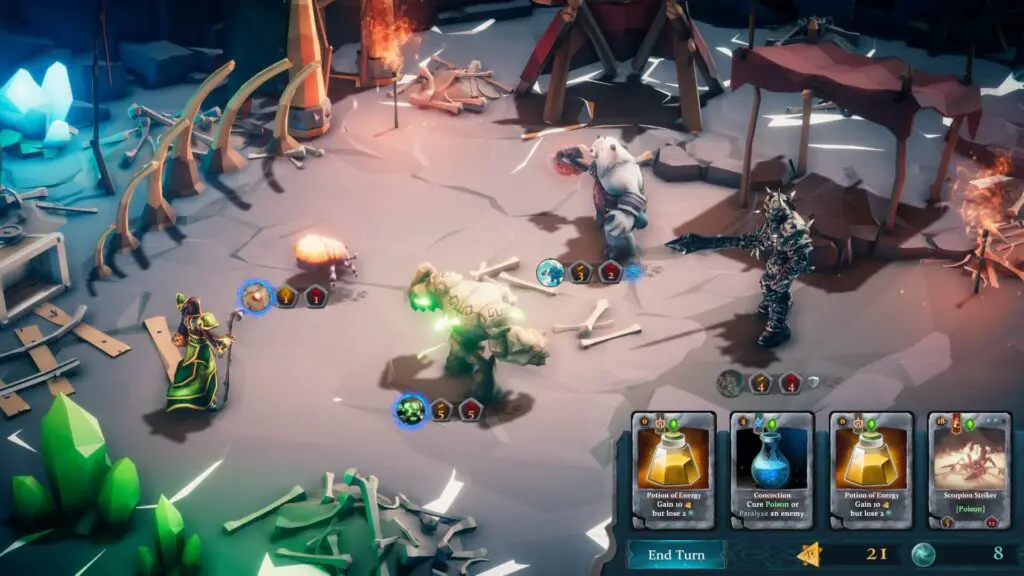 Cardaclysm is from Elder games and Headup and pits players against the greatest foursome in history: The Four Horsemen of the Apocalypse. Players will enjoy a procedurally generated deck-building world with action RPG elements and creature collection. The battles in Cardaclysm play a lot like Pokemon where players will catch and use over 200 different creatures/cards all with their own abilities and animations. On Pc, Nintendo Switch, Xbox Series X/S and Xbox One.
Malice and Greed – 22 Mar, 2021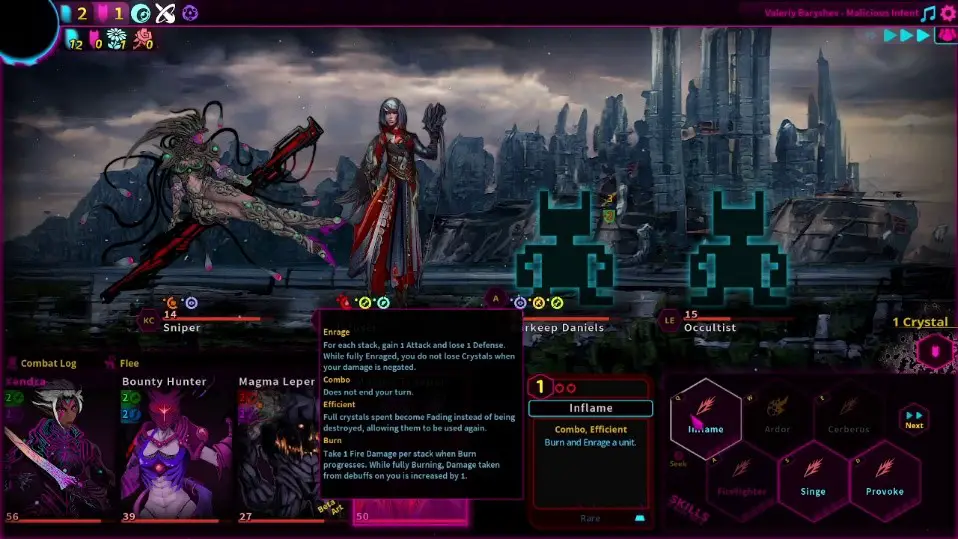 Turn enemies into allies is the main concept of Malice and Greed. Forcing them to do players bidding with a sword to their throats. Malice and Greed is like Pokemon, but with enemies to collect.
Malice and Greed is a turn-based roguelike RPG where players can sell unwanted party members and trade them for skills to make others stronger. Players will not only capture run-of-the-mill minions, but also the bosses they work for. Malice and Greed is still in Early Access and features three full acts for players to get their hands dirty with. Here our preview.
Across the Obelisk – 8 Apr, 2021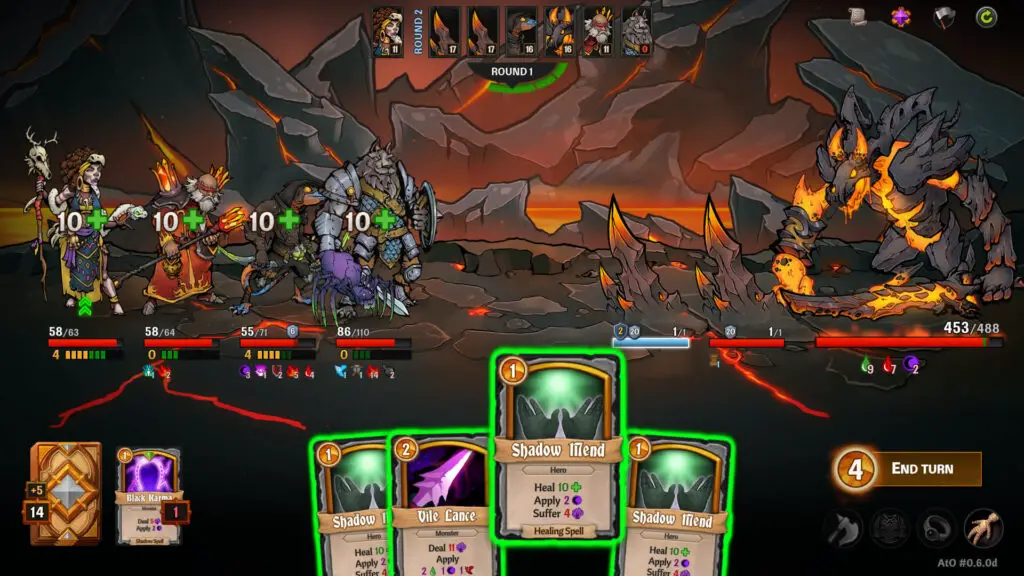 Most of the games we have covered in this list are mostly single-player affairs when it comes to the campaign. Across the Obelisk is not the same as this roguelike offers a cooperative campaign allowing up to four players to enjoy the campaign with each other. Each player gets to control a character and they can choose from ten different characters.
Across the Obelisk prides itself on being a cooperative adventure, but can also be enjoyed solo. As well as other roguelike elements, Across the Obelisk will contain more than 500 upgradeable cards and 200 items to choose from and an ever-evolving adventure that changes every run. On Steam
Trials of Fire – 9 Apr, 2021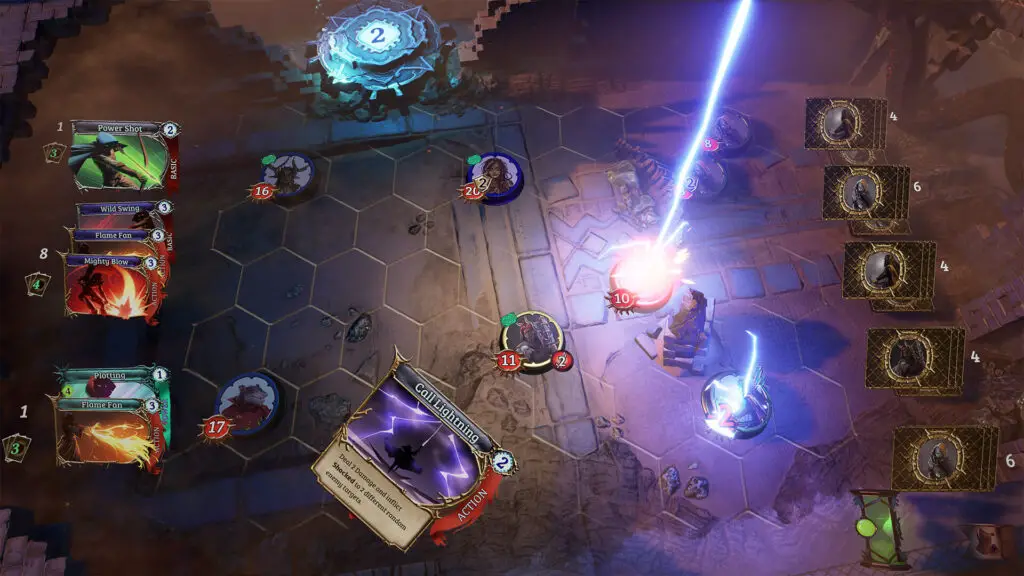 Trials of Fire by Whatboy Games shares with Slay The Spire, only the deckbuilding component, all the rest is a completely different experience. The game is a tactical RPG adventure where players must choose 3 characters and venture into the wastelands facing events, complete quests and fight tactical combats in hex-grid maps.
A very inspired graphic style for a unique RPG card battler. Trials of Fire is a PC game.
Rise of the Slime – 20 May, 2021
What is the one minion that is the most susceptible to being cannon fodder in any turn-based game? If you guessed slime then you would be correct. Rise of The Slime is the game that gives players control of the slime and makes them the hero the world deserves.
Rise of The Slime is a deck-building roguelike that is both colourful and easy for beginners. Move slime freely as players progress through the world, while adding mutations that change the way the game is played. Rise of The Slime is like a my first-roguelike being easily accessible for new players to the genre. On Pc, Nintendo Switch, PS4/5 and Xbox One/Series X-X/S
Tainted Grail: Conquest – 27 May, 2021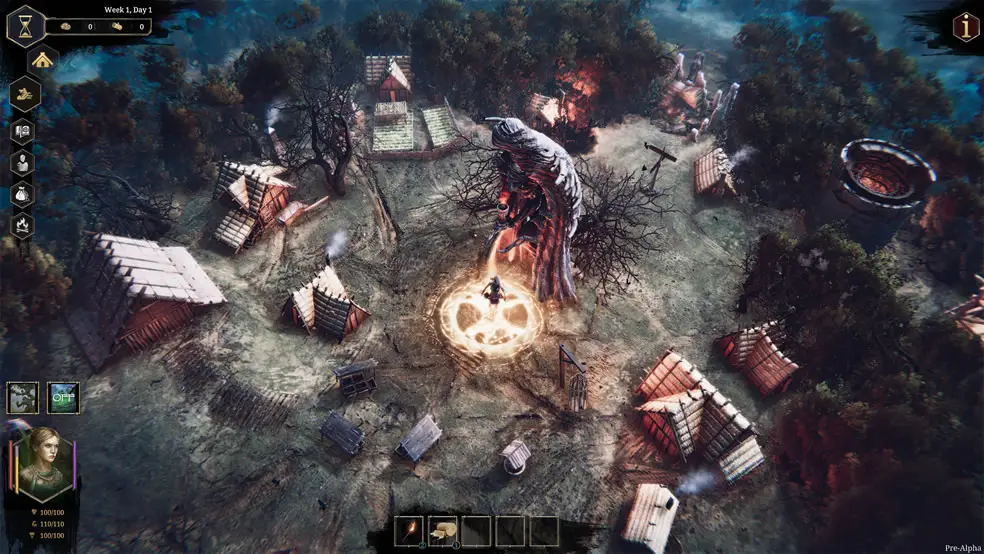 For those who love games like Slay the Spire but with a mature and dark feel, Tainted Grail: Conquest by Awaken Realms Digital is a perfect choice. Set in a cursed Avalon, the one from Arthurian legends, in which players must explore randomly generated maps, fight in turn-based battles using cards and save NPCs to unlock permanent benefits for the next runs.
Devs are also working on Tainted Grail: The Fall of Avalon a story-driven RPG version of the game, though Conquest is already available on Steam.
Griftlands – 1 Jun, 2021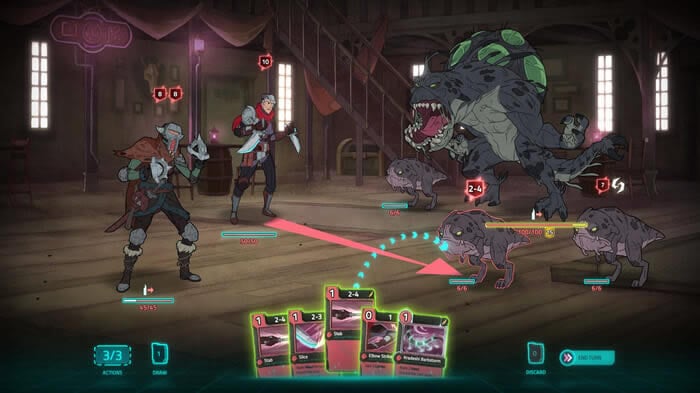 Griftlands will have players fighting and negotiating through a broken down sci-fi world. Every decision players make will matter from who they choose to play and how they decide to enter battles. Kill or spare enemies will change how the game plays each run.
Griftlands is from the same team that bought players the wonderful Shank and Mark of the Ninja. Using the same art style from their previous games, Griftlands goes the deck-building roguelike approach with Klei's signature in storytelling and more. Players choose from three different characters, each with their own campaign and play style. The characters are all fitted with their own unique decks offering players endless options when playing. Available on PC, Nintendo Switch, Ps4 and Xbox One.
Breach Wanderers – 4 Jun, 2021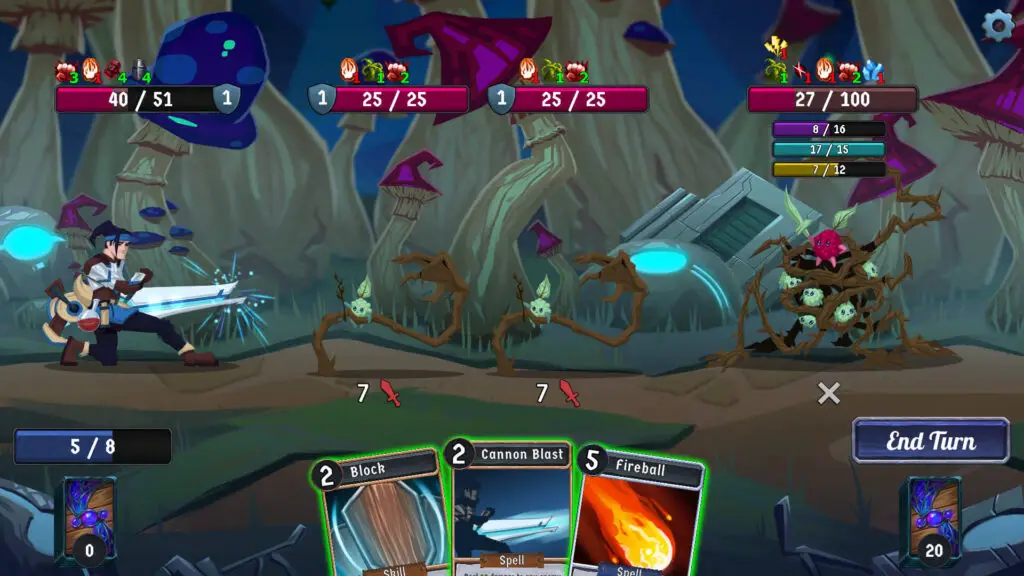 Breach Wanderers by Baronnerie Games is a Deckbuilding Roguelite game which stays faithful to Slay the Spire mechanics adding an RPG component. Heroes will level up and gain more power during each run, while the guild will give players permanent boosts. Breach Wanderers is a PC game actually in early access on Steam.
Roguebook – 17 Jun, 2021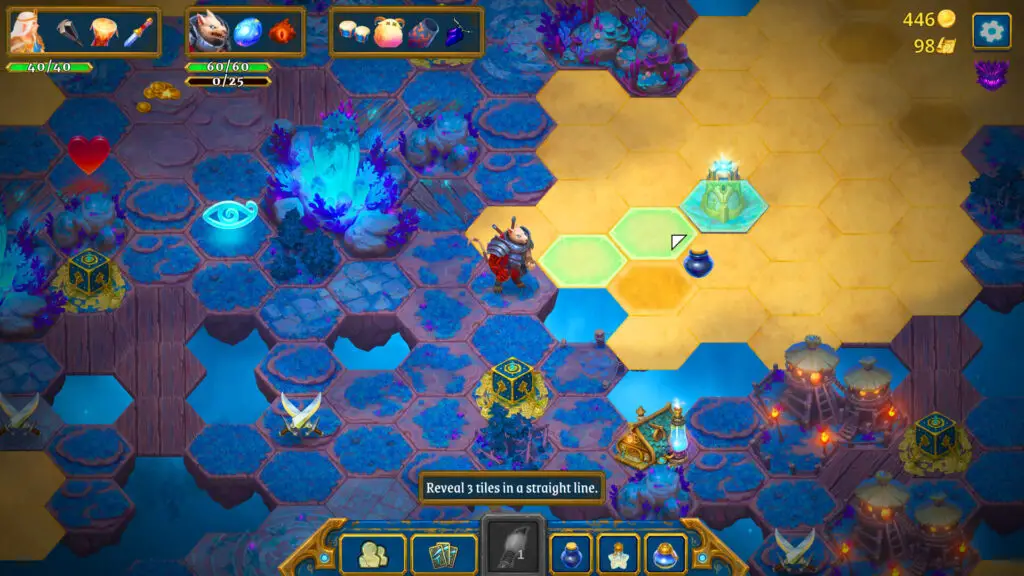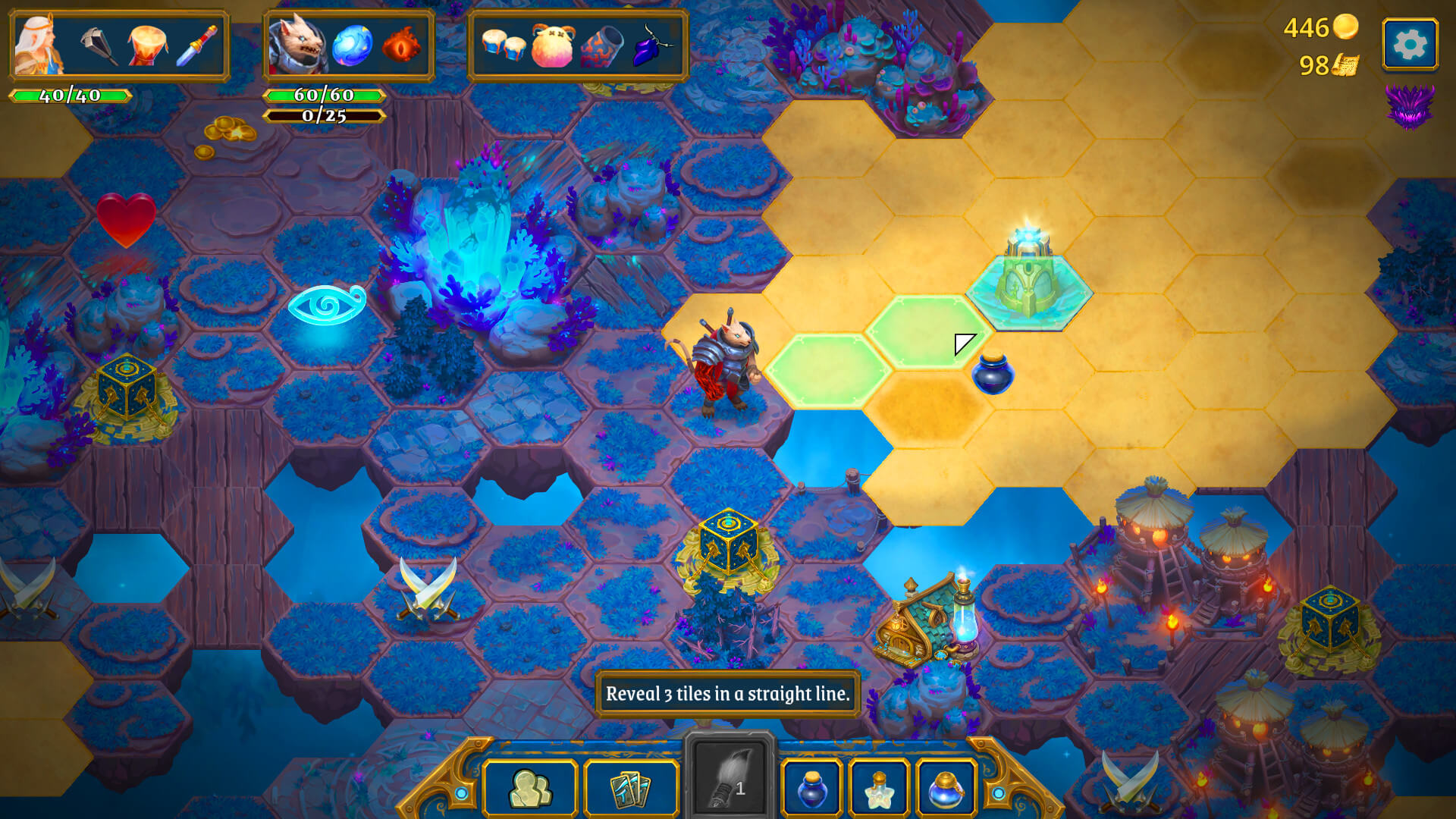 From the dev behind Faeria (Abrakam Entertainment) and the creator of Magic: The Gathering, Richard Garfield comes Roguebook. Players will guide 2 heroes across hex grid maps that need to be revealed with magic inks to discover all the secrets, items, and enemies. During battles, players must manage the front and back position and switch heroes accordingly to enemies' attacks. Roguebook is distributed on PC through Steam.
Deepest Chamber – 22 Jul, 2021
Deepest Chamber is what happens if a dungeon crawler and a roguelike card game combine together. Explore the bowels of what was once the most technologically advanced city in the Kingdom. Playing a combination of former city guards and scoundrels, players will explore the depths of the city, going deeper and deeper.
Deepest Chamber is a deckbuilding game with roguelike elements, set in a dark fantasy world. Players will need to descend the depths of the city encountering fearsome foes and more. As with others on this list, Deepest Chamber includes many customisable options, including how runs are completed. On Steam
Banners of Ruin – 29 Jul, 2021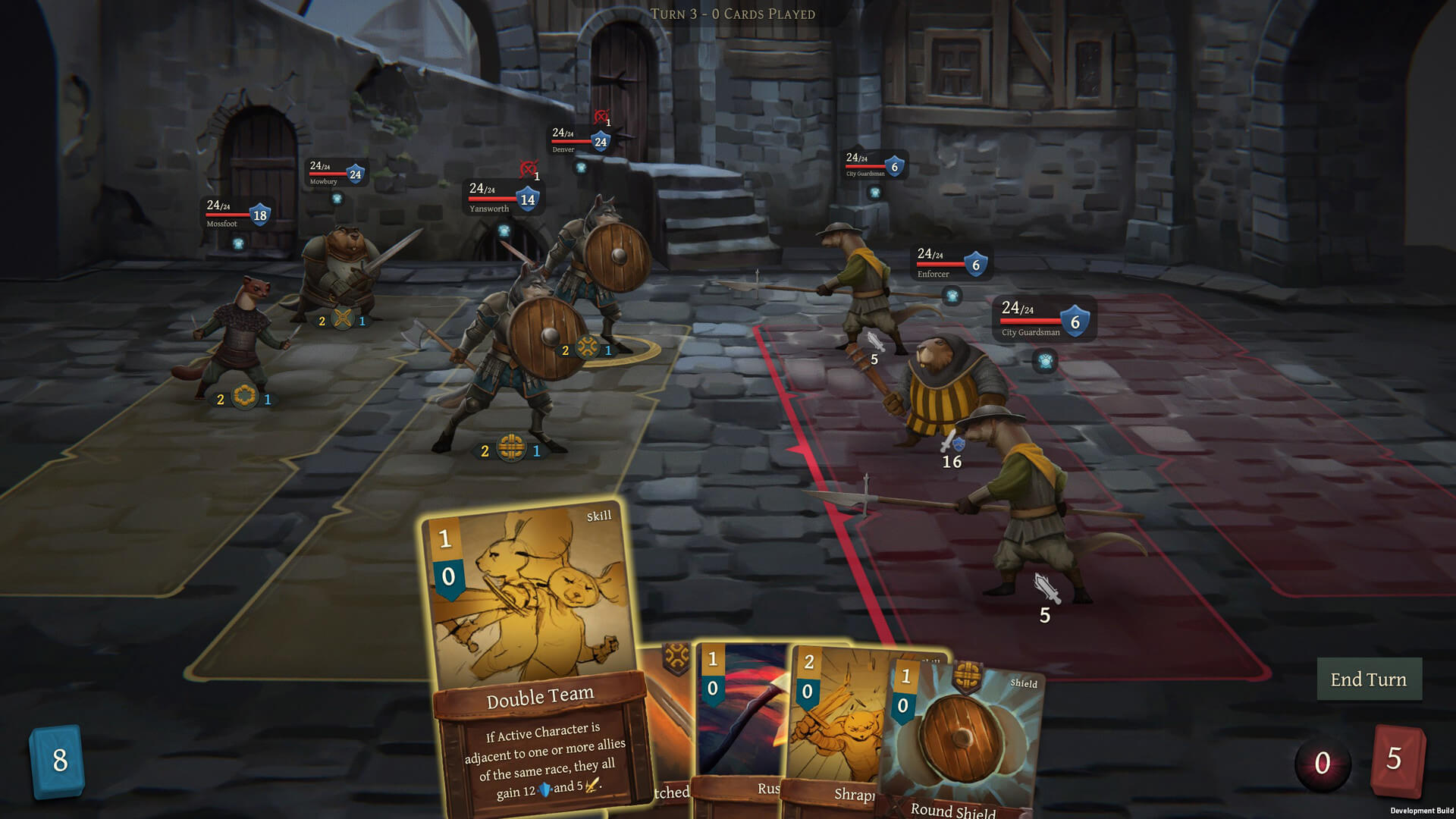 Banners of Ruin by MonteBearo is a Deckbuilding RPG with a colorful cast of characters. Traverse dungeons, guiding up to 6 characters at the same time. Every character can unlock a set of cards to use in battle, and during battles players can move units inside 2 lines; front and rear.
Exploration works not with the classic nodes but with cards that lead to various locations, enemies, or events. Fully released on June 2021 on PC and Switch.
Draft of Darkness – 30 Jul, 2021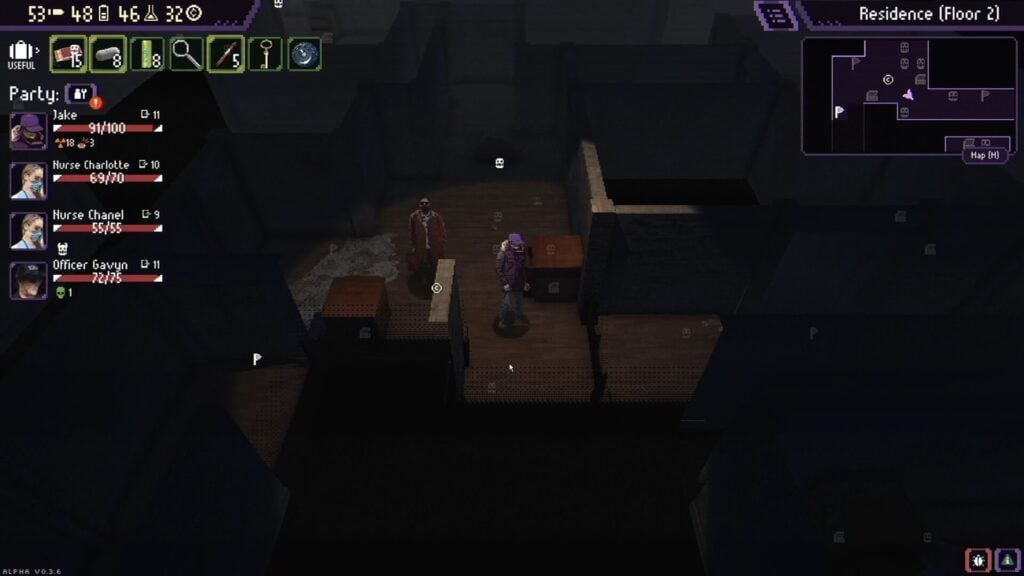 Draft of Darkness by Crawly Games is a dark survival horror deckbuilding game with a strong emphasis on exploration. Little rough in terms of graphic style but very nice on concept and gameplay mechanics. Players take control of a group of survivors who must explore, scavenge for resources and trade for new cards. Every choice taken will alter the story. Draft of Darkness is a Pc game actually in early access on Steam.
Rogue Lords – 30 Sep, 2021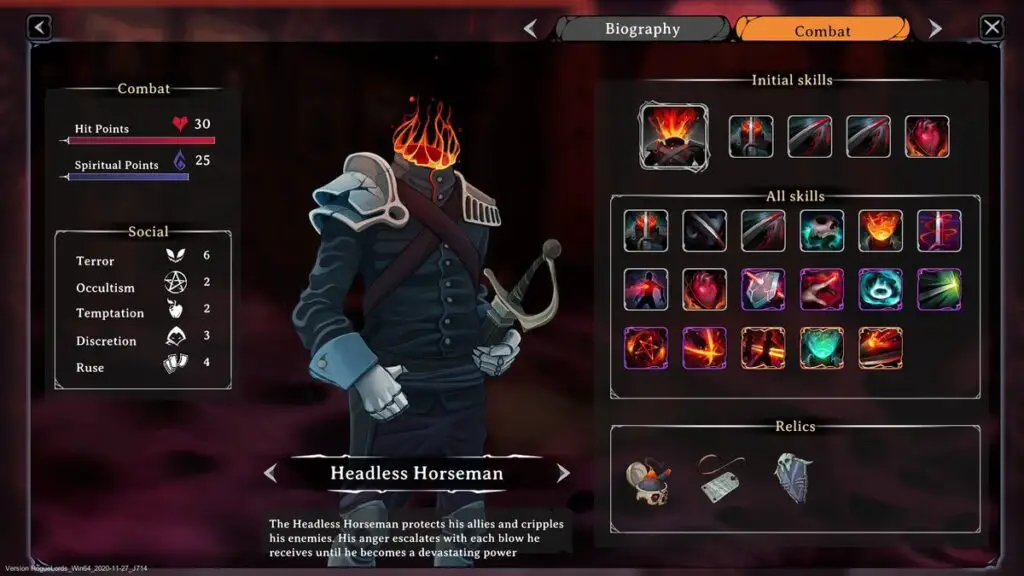 Being the bad guys it's fun, at least sometimes it is and Rogue Lords by Leikir Studio & Cyanide Studio fill that desire in a great way. In the game, players must guide a team of famous evil monsters like Dracula, the Headless Horsemen, Bloody Mary, and many others.
A little different from what happens in games like Slay the Spire, players will not find a deck to manage, but skills to use as it happens in JRPGs, but the funniest thing about Rogue Lords is the possibility of cheating the enemies. Players, in fact can sacrifice a portion of health to manipulate the UI screen; restore friendly unit's health, add various status to enemies or allies, swap positions, etc. Rogue Lords is a PC game.
Inscryption – 19 Oct, 2021
Inscryption is a horror deckbuilding escape room roguelike that sounds like a mouthful when described like that. From the creator that bought players Pony Island, this horror game is the latest in mind-melting fun that will have players wondering what is going on most of the time.
Deckbuilding and horror fans will love this one for sure as it combines the two genres in a way that is both fun and unique. Inscryption is a Pc Game available on Steam.
Cards of the Dead – 21 Oct, 2021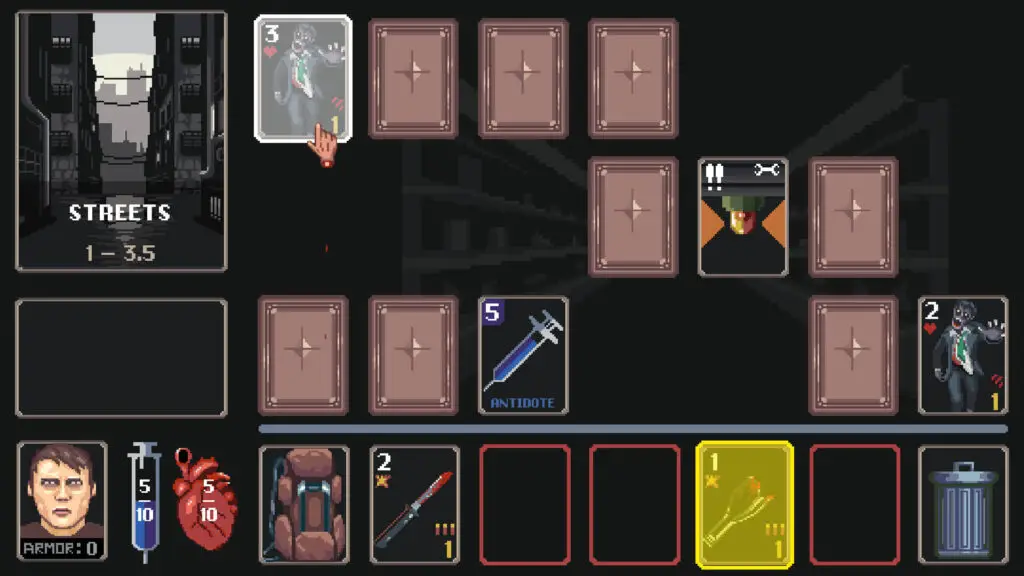 The usual Zombie Apocalyptic world but played in a way never seen before. Cards of the Dead by Boomfire Games is a unique survival game where players will control one of the 3 selectable heroes in a desperate run to reach a biological complex before turning into a zombie himself and putting hands on a vaccine.
The player will explore the world by unfolding cards, behind each card hides weapons, items, zombies, or risky alerts which will attract more zombies. Cards of the Dead is a PC, Nintendo Switch, and Xbox game released in 2021.
Guild of Dungeoneering Ultimate Edition – 18 Nov, 2021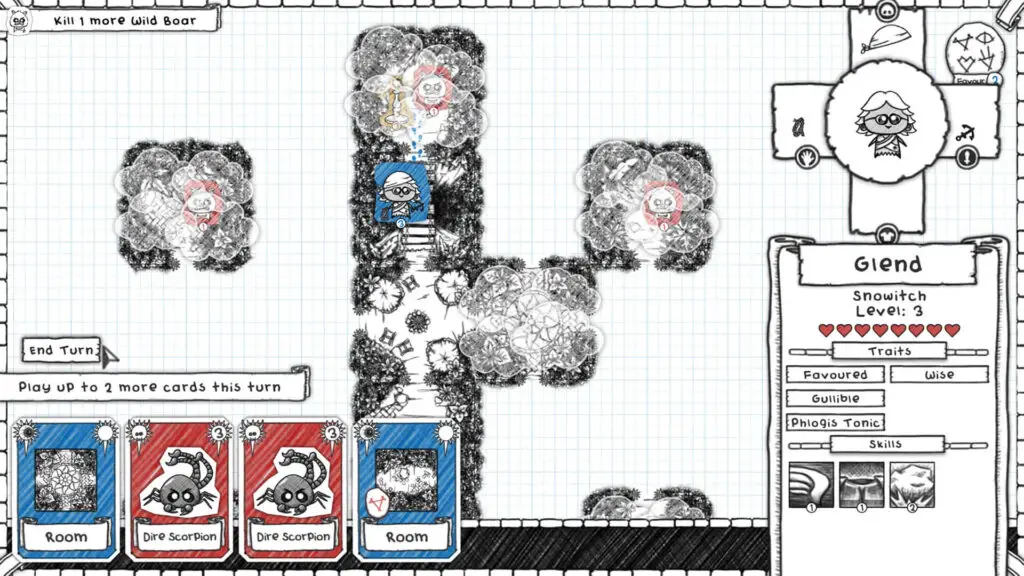 Guild of Dungeoneering by Gambrinous is a game one of a kind. Players don't have control over the hero but instead will control the dungeon using cards, each of them corresponding to rooms, enemies, traps and loot that must be played according to the hero's decisions. Between each run players must improve their guild in order to obtain new hero classes, cards and items.
Guild Of Dungeoneering was released in 2015 but in November 2021 the game just received the "Ultimate Edition" update which adds to the game life improvements, new quests, more classes and brand new monsters. Guild of Dungeoneering is a PC game available on Steam.
Our list of games like Slay the Spire ends here for now. We will try to keep it updated with new Deckbuilding and Card battler releases. Let us know what you think about it and also remember to check out the video version of this article.