There are few video game genres more iconic than the JRPG. The term immediately conjures images of menu-based battles, epic boss fights, and playtimes in the hundreds of hours.
During the 80s-90s, Turn-Based JRPGs saw their maximum splendor with the release of true masterpieces, milestones that have always remained etched in the history of video games. In recent years, trends changed for more action-oriented mechanics, distorting, according to me, what a true JRPG is. Fortunately, 2021 saw a lot of stellar JRPGs enter the market including remasters, sequels, and brand-new properties. I've picked out the 10 of the best JRPGs from 2021 on PC, Switch, Xbox One and PS4 – how many have you played?
* Please consider supporting the website by clicking the affiliate links contained within the article. These allow TBL to earn a small amount of revenue used to support the website. If you buy something through one of these, you'll really help us!
Best 10 JRPGs of 2021
Monster Hunter Stories 2: Wings of Ruin – PC, Switch
While the Monster Hunter series is known primarily for its hack-and-slash gameplay against titanic beasts, players who prefer a less intense experience have been able to experience the franchise's world through Monster Hunter Stories. The second installment, released in July, lets players tame and ride monsters as well as hunt them down.
The battles in Wings of Ruin may be turn-based, but they offer just as much challenge as the real-time hunts in the main series. If you're not careful, it's still entirely possible to be defeated by a single blow from mightier monsters. As with all Monster Hunter games, preparedness and foresight are key.
Get Monster Hunter Stories 2: Wings of Ruin on Fanatical
Get Monster Hunter Stories 2: Wings of Ruin on Steam
Get Monster Hunter Stories 2: Wings of Ruin on Switch
Shin Megami Tensei V – Switch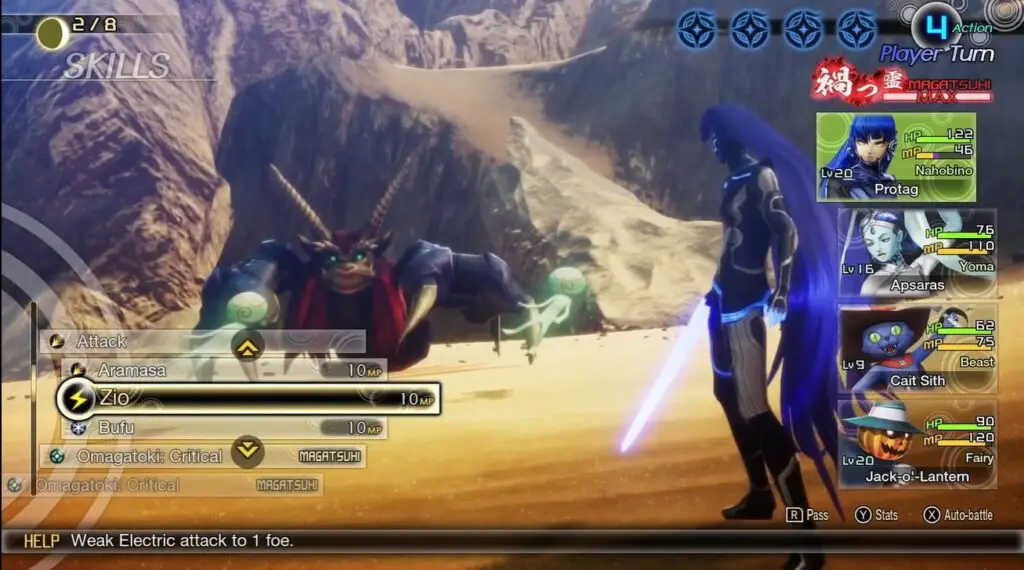 The Shin Megami Tensei series is notorious for being hardcore – a single playthrough requires dozens and dozens of hours at minimum, and the best ending is usually only available after a second run. Shin Megami Tensei V, released exclusively for Switch in November, continues the series' tradition while giving the franchise a serious graphical upgrade.
Like the other games in the series, SMT5 puts players smack in the middle of an eternal conflict between Law and Chaos. Their decisions will affect the ultimate outcome, but there are few choices in the game that feel truly "right." The ability to collect and deploy over 200 different demons provides limitless team options as well. If you need to get lots of gameplay out of a single purchase, Shin Megami Tensei V is a strong choice.
Get Shin Megami Tensei V on Switch
Bravely Default II – PC, Switch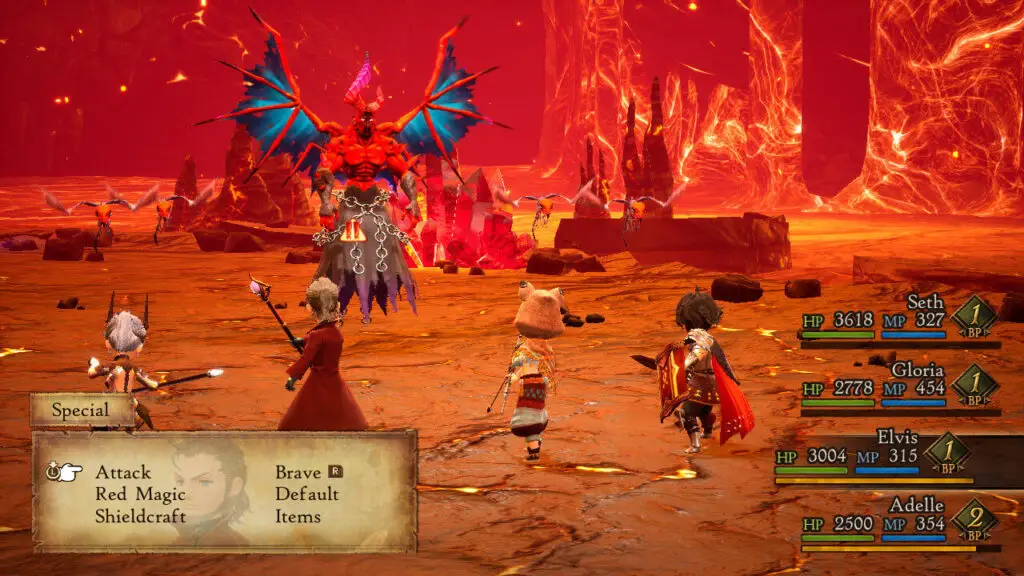 The Bravely series became a modern classic almost overnight thanks to its wonderful characters, twisty plots, and modern spin on traditional JRPG combat. While 2015's Bravely Second was technically the first sequel to Bravely Default, it served to continue the story laid out in the original game featuring the same world and many of the same characters. By contrast, Bravely Default II begins a new timeline with its own cast and setting.
Bravely Default II is still very much a Bravely game, so the Job system and BP-based combat are all intact. The story also focuses heavily on elemental crystals, much like the original. As the latest game in a series that has established itself as a must for JRPG fans, BD2 continues the tradition of its predecessors… bravely.
Get Bravely Default II on Humble
Get Bravely Default II on Switch
Final Fantasy V Pixel Remaster – PC, Android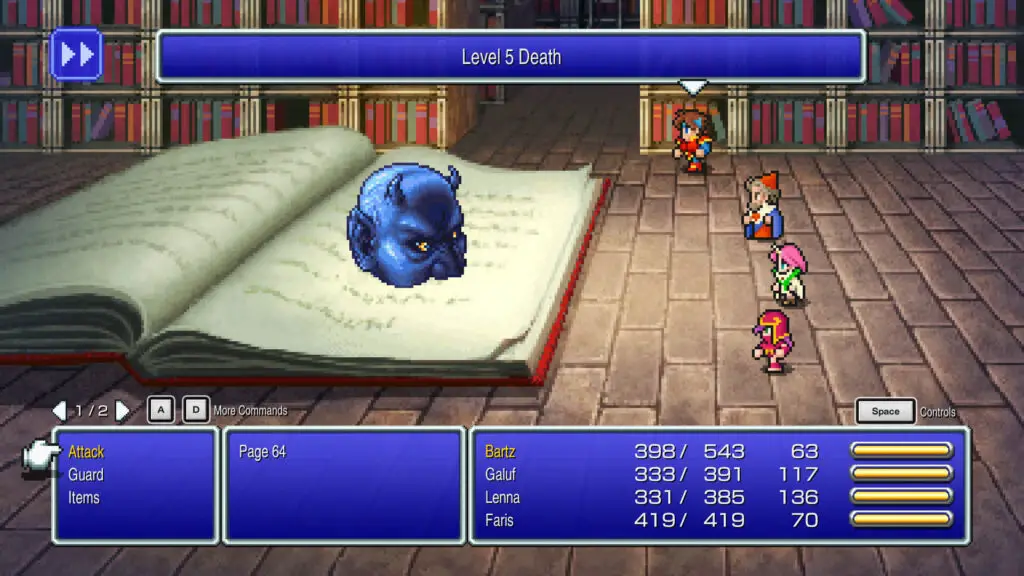 The first six Final Fantasy titles were among the best games of their time – indeed, of all time. Every few years they come due for another remake or remaster, and this time Square Enix really knocked it out of the park. Updating the classic NES and SNES titles with modern music and visual effects while keeping the beloved pixelated sprites intact has made them fresh and new once more.
Whether you're a longtime fan or wondering what all the fuss around 30-year-old games is about, the Final Fantasy Pixel Remasters belongs in any collection. Final Fantasy V, released in Japan in 1992 but unavailable in the West until 1999, perfected the series Job System and introduced franchise standbyes including Gilgamesh and the dreaded Tonberry. The Pixel Remaster has it looking and sounding better than ever, and we can't wait until the series finishes with Final Fantasy VI – an honest-to-goodness masterpiece – in 2022.
Get Final Fantasy V Pixel Remaster on Steam
Get Final Fantasy V Pixel Remaster on Google Play
Edge of Eternity – PC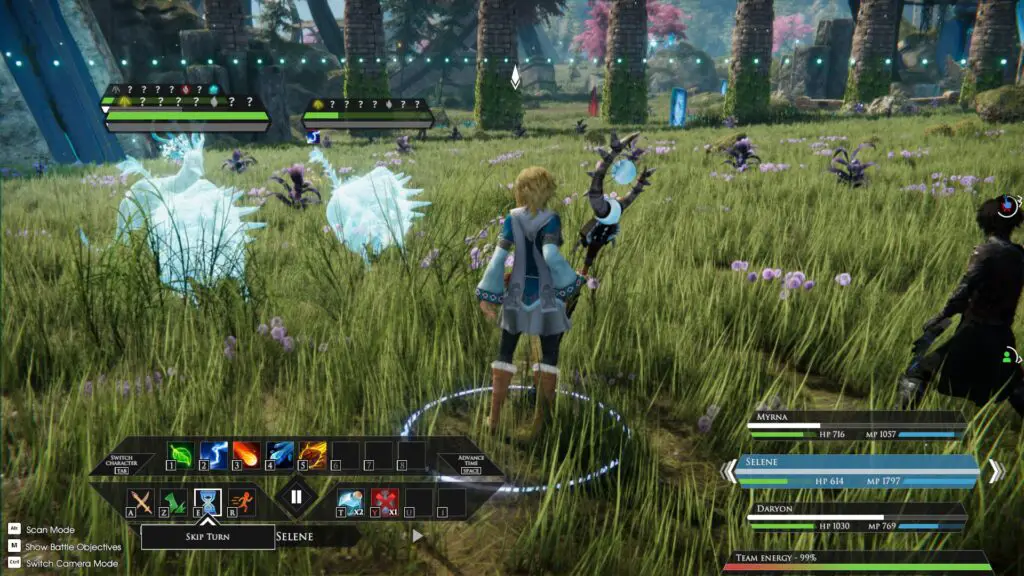 JRPGs, perhaps more than any other genre, tend to spawn long-running franchises. With decades of classics behind us, it's easy to get caught up in the hype of sequels, remakes, and spinoffs. Edge of Eternity from developer Midgar Studio is brand-new, bright and sparkly. It's got everything a JRPG classic in the making needs; a richly-imagined fantasy world, unforgettable characters, and a gorgeous soundtrack (in this case, courtesy of Yasunori Mitsuda of Chrono Trigger fame).
There are so many games that it's easy to become jaded. Few can capture the magical feeling you got when you first played That Game (which one specifically is different for everybody). Edge of Eternity has what it takes to bring back that feeling – or, if you're very lucky, to actually be That Game.
Get Edge of Eternity on Fanatical
Astria Ascending – PC, Switch, Xbox One, PS5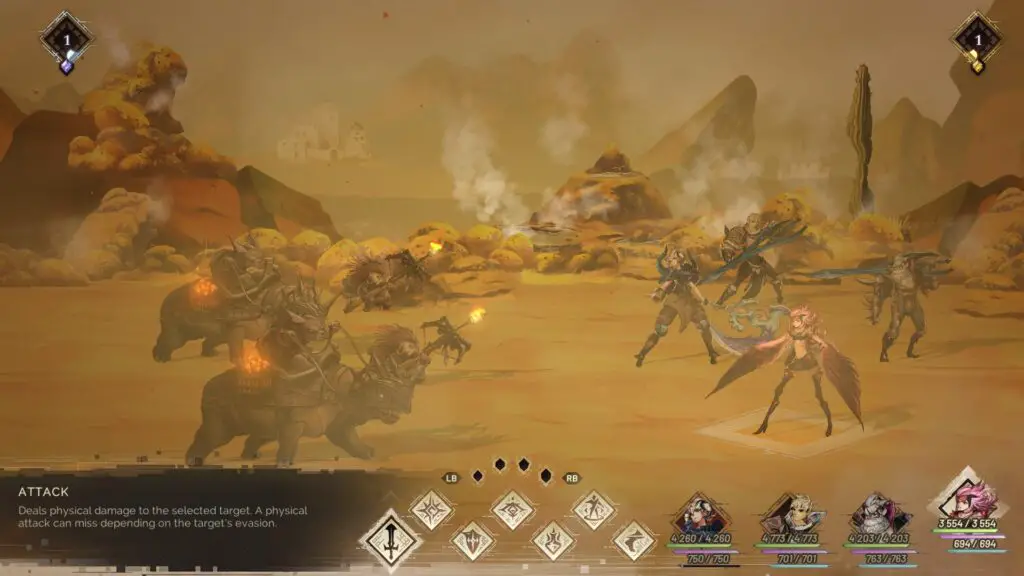 Astria Ascending is a very pretty game. Filled to bursting with hand-drawn puppet animations, it's a veritable feast for the eyes. With eight party members and twenty classes, it offers plenty of builds and combos for players to try across its many dungeons.
Astria Ascending differs from many other games of its kind in that it isn't a group of plucky teenagers out to save the world. The heroes are all-grown adults with needs and responsibilities they'll have to sacrifice for the good of all. They know they are doomed, but saving the world is worth it. It's a more serious tone than most JRPGs take, so if you're looking for something with a bit more gravitas, give it a try.
Get Astria Ascending on Fanatical
Get Astria Ascending on Switch
Ruined King: A League of Legends Story – PC, Switch, Xbox One, PS4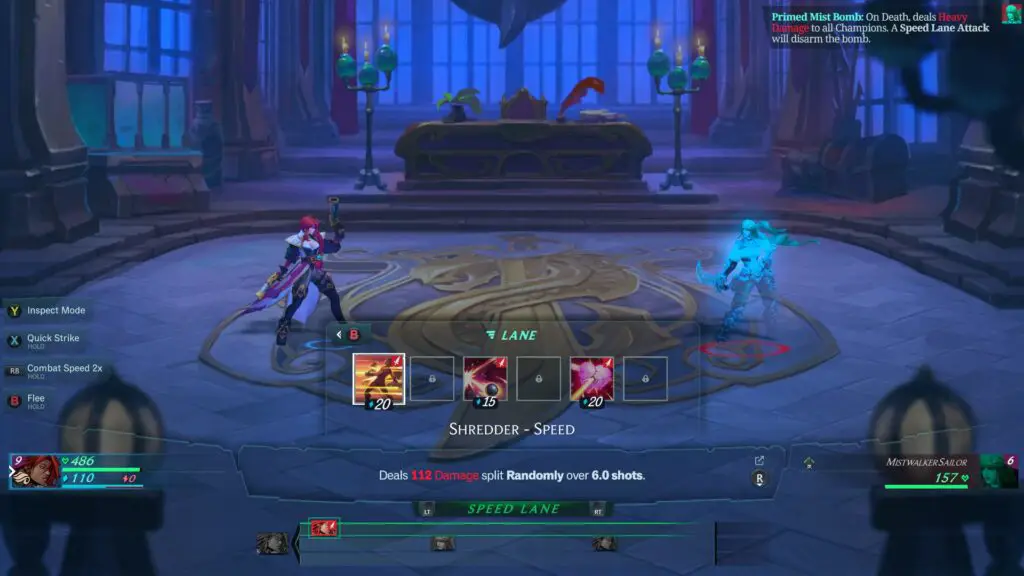 Riot expanded the League of Legends universe in a big way in 2021, releasing not only the Netflix hit Arcane but also a brand-new RPG called Ruined King. Putting players in the stylish boots of Miss Fortune, the game sends them on a high-seas journey full of excitement and danger. Ruined King looks positively fantastic with evocative in-game graphics and comic-books style cutscenes courtesy of artist (and founder of developer Airship Syndicate) Joe Madureira.
Players curious about League of Legends but uninterested in MOBA gameplay – or scared off by the less-than-stellar reputation of the League player community – should definitely give Ruined King a try. Riot has thrown down the gauntlet in 2021, and made it clear they're much more than a one-trick pony.
Disgaea 6 – Switch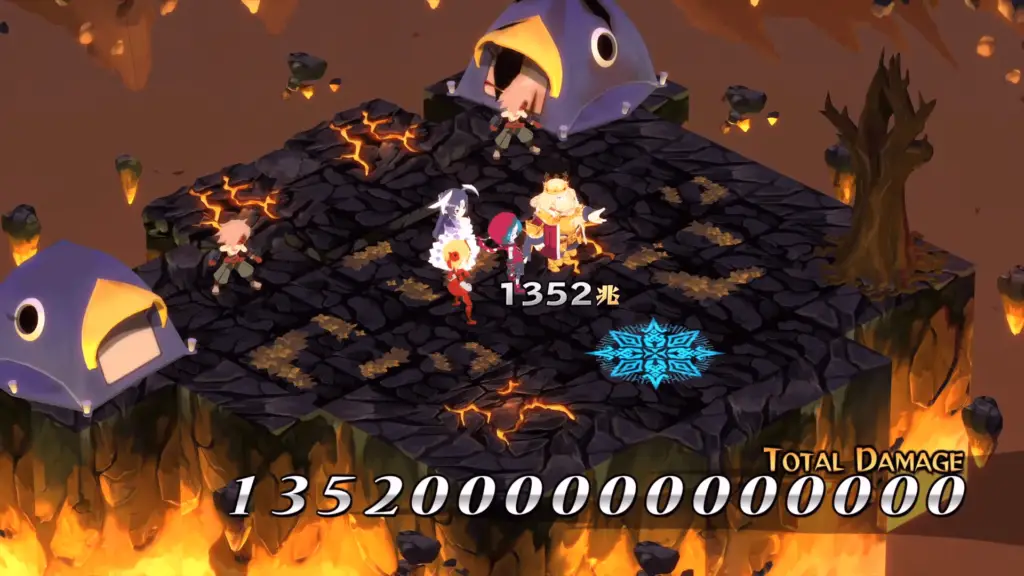 If you've spent any amount of time in the JRPG fandom you've probably heard of Disgaea. The unapologetically over-the-top franchise has been delighting (and, at times, confusing) fans since 2003. Disgaea 6 is the first new game in the series in over six years, giving longtime players a chance to finally exhale and newcomers a great entry point. This time around, players will take the role of Zed, a lowly zombie determined to defeat the God of Destruction. He's tried many times before, but each time his nemesis kills him Zed just gets back up and tries again.
Like its predecessors, Disgaea 6 is bursting with bizarre characters, absurd plot points, and thoroughly ridiculous combat. Tactical battles between the denizens of the Underworld result in hundreds of thousands of damage points to either side and the combos only get bigger as the game goes on. Subtlety is for other games – Disgaea is the JRPG equivalent of a hand grenade filled with glitter in the middle of your living room. I mean that in the best possible way.
Yakuza: Like a Dragon – PC, Xbox One, PS4
An RPG spinoff of Sega's cult-favorite Yakuza series, Like A Dragon tells the story of Ichiban Kasuga, a mobster who gets out of prison after nearly twenty years to discover his family has been betrayed and destroyed. If that sounds like a gritty revenge tale set against the backdrop of Japan's seediest streets, you're right! However, being a Yakuza game Like A Dragon is also a high-energy melodrama with superpowered baseball bats, soulful karaoke, go-kart racing, and weaponized champagne bottles. It's a lot.
Despite the jarring blend of weirdness and seriousness that Yakuza is known for, Like A Dragon shapes up to be one of the best RPGs of the year. Given how well the game was received, it won't be surprising to see Kasuga-san make a return in future installments.
Get Yakuza: Like a Dragon on Fanatical
Get Yakuza: Like A Dragon on Steam
Get Yakuza: Like A Dragon on PlayStation
Voice of Cards: The Isle Dragon Roars – PC, Switch, PS4
Voice of Cards: The Isle Dragon Roars is what would happen if the indie this-or-that ruler sim Reigns became a full-fledged RPG. The entire game is portrayed through cards, from the narrative to the combat. The card illustrations are phenomenal, and the game does a wonderful job of merging card-based mechanics with RPG combat and storytelling without veering too close to Hearthstone or Slay The Spire.
The game was co-directed by Yoko Taro, known for games like NieR and Drakengard. As such, you probably won't ever quite know what to expect while playing Voice of Cards. It's a unique experience that's not to be missed.
Get Voice of Cards: The Isle Dragon Roars on Humble
Get Voice of Cards: The Isle Dragon Roars on Steam
Get Voice of Cards: The Isle Dragon Roars on Switch
Let me know what you think about the Top 10 Turn-Based JRPGs of 2021 available on PC, Switch, Xbox One and PS4. Are you agree with us? Have we missed something? Let us know in the comments and don't forget to take a look at the video version of this article on our Youtube Channel.