A few fleeting days remain, heralding the anticipated release of what many predict could be the crowning glory of RPGs, conceived by one of the finest indie software houses. Undoubtedly, the subject of this excitement is none other than Baldur's Gate 3, a magnificent creation by Larian Studios. The Belgian prodigy, renowned for birthing the Divinity: Original Sin series, is poised to release Baldur's Gate from its cocoon of early access – a transformative period that spanned nearly three years. Three years brimming with riveting updates, enhancements, and surprises that ceaselessly kept the gaming world abuzz.
There's no point in dancing around the obvious. The spotlight of August 2023 is firmly set on Baldur's Gate 3. With an avalanche of tantalizing content poised to descend upon gamers, carving out space for other video games may pose a challenge. Still, several hidden treasures have boldly chosen to share their release date with the mighty Larian title, and I stand ready to guide you toward those that, in my opinion, are not to be missed.
Perhaps you envision swiftly completing the title in a handful of hours, opting not to embark on a journey with another build, and thus seek a fresh game to immerse yourself in. Or, perchance, you wish to keep your wishlist refreshed, anticipating future delights whilst leisurely savoring every morsel of Baldur's Gate. On the off chance that, for some inexplicable and utterly bewildering reason, Baldur's Gate 3 doesn't resonate with your gaming preferences, you might find yourself searching for a different experience.
So, without further ado, let us embark on an expedition to unveil the releases of the most compelling turn-based RPGs destined for glory in August 2023.
Baldur's Gate 3 – 3 August
Baldur's Gate 3, as previously mentioned, is poised to become an engrossing experience, demanding a significant portion of players' time. This RPG boasts a vast array of potential character builds and an astonishing number of diverse endings, guaranteeing an abundance of gameplay hours under Larian Studios' masterful direction.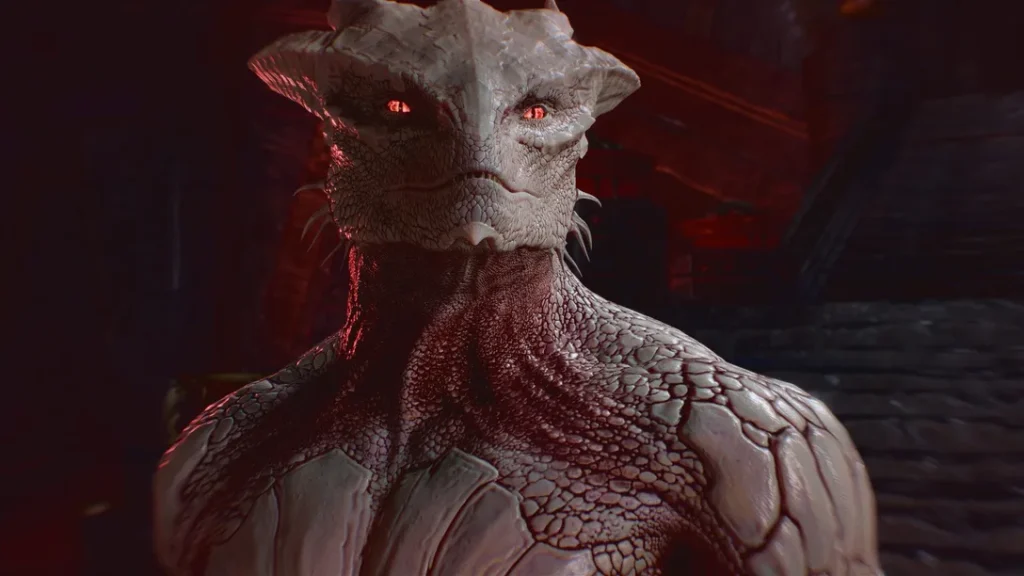 In terms of gameplay, Baldur's Gate 3 mirrors the style of Divinity, fusing real-time exploration with turn-based combat, employing the 20-sided dice. While players may encounter an extensive volume of textual content, it grants them ample room for character interpretation and engaging in thrilling combat scenarios.
The eagerly awaited release date for the PC version is August 3rd, marking the beginning of players' potentially diminished social interactions. Console gamers on PS5 will experience a slight delay, but they, too, can anticipate the captivating journey that awaits them. Brace yourselves for an unforgettable adventure that will undoubtedly captivate players for hours on end.
Wrestlequest – 8 August
Wrestling enthusiasts will be thrilled to know that WrestleQuest, the eagerly anticipated title developed by Mega Cat Studios, is all set for release on August 8, 2023. This exciting game will be available on multiple platforms, including PC, PlayStation, Nintendo Switch, and Xbox.
In WrestleQuest, players will step into the shoes of a young aspiring wrestler, embarking on a captivating journey in a world where they'll encounter renowned wrestling icons such as Andre The Giant, Macho Man, and more. Get ready for intense turn-based battles that are rich in surprises, offering dynamic and enjoyable gameplay.
One of the game's unique attractions lies in its pixelated and lively gaming world, adding an extra layer of charm to the overall experience. Wrestling fans and gamers alike can look forward to immersing themselves in this action-packed world, where every move and decision counts on the path to becoming a legendary wrestler.
Deathbulge: Battle of the Bands – 8 August
Another exciting release awaits Deathbulge: Battle of the Bands on the same day. This unique game ventures into the captivating world of music and bands. Players will immerse themselves in a series of thrilling contests, using the force of their music to compete against extraordinary and creatively crafted characters.
Despite its simple graphics, Deathbulge: Battle of the Bands promises an entertaining experience, with characters oozing personality in every detail. It's important to note that this game deviates from the conventional role-playing format, offering a fresh and engaging gameplay style that sets it apart. If you're looking for something different and enjoyable, this is definitely a title worth trying out!
Banchou Tactics – 10 August
Mark your calendars for August 10th, as Banchou Tactics, an intriguing tactical RPG set in a Japanese Gangster High School, is set to hit the gaming scene. Having personally tried a demo earlier, it seemed to offer a bit too simple gameplay in light of the numerous tactical options promised. However, it's essential to remember that the demo may not fully represent the final product.
Visually, the game boasts an appealing graphical style, and its potential to captivate a wide range of players is evident. With the full release just around the corner, fans of tactical RPGs will have the opportunity to dive into this unique setting and explore the depth of strategic gameplay it offers.
Cantata – 15 August
Crafted with precision by Afterschool Studio and presented by Modern Wolf, this turn-based game invites players to conquer a cryptic, war-scarred alien planet, providing over 27 hours of intriguing storyline content, a unique soundtrack, and creative tools for map and game mode design in both solo and multiplayer.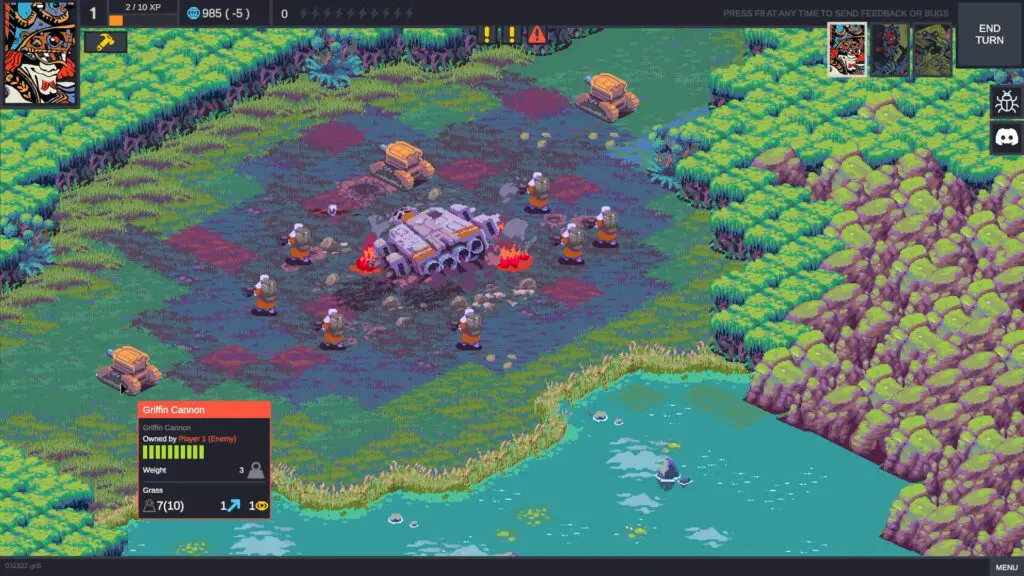 Cantata offers a seamless blend of Strategy and Tactics gameplay, allowing players to lead one of three distinct sci-fi factions. Dominate the world of Shoal by constructing structures, seizing territories, and expanding military prowess. Immerse yourself in the visually stunning hand-crafted art, captivating music, and compelling writing across nine fully-authored story campaigns, with three thrilling new chapters upon release. On PC the 15th of August.
Quasimorph (E.A.) – 16 August
Both traditional and modern Roguelike enthusiasts will be delighted to know that Quasimorph, a game I have been eagerly tracking, is finally arriving in early access on PC on August 16th. In this captivating title, players will venture into the depths of space wrecks, undertaking diverse missions while facing off against mercenary foes and other spaceborne nightmares.
However, there's a twist – players must also be attentive to the mental and physical well-being of their character, adding an intriguing layer of challenge to the gameplay. This promising roguelike adventure is surely one to keep an eye on for those seeking a unique and immersive gaming experience.
Waven – 16 August
Waven is a new tactical RPG developed by Ankama, the same studio behind the popular MMOs DOFUS and WAKFU. The game is set in a flooded world where players take on the role of a seafaring adventurer searching for answers to the great upheaval that has caused the world to change. The game is free-to-play and will be available on Windows PCs, Macs, and tablets and smartphones running iOS or Android on the 16th of August 2023.
Waven offers a new perspective on the tactical multiplayer RPG universe by combining adventure and turn-based strategy with deckbuilding mechanics and valuable items to collect. Players can choose their hero, equip spells, and set sail from island to island in a vast world full of colorful creatures, gaining power, refining their strategy, and uncovering the world's secrets adrift.
Rhapsody III: Memories of Marl Kingdom – 29 August
Rhapsody: Marl Kingdom Chronicles, a collection comprising Rhapsody II: Ballad of the Little Princess and Rhapsody III: Memories of Marl Kingdom, will be released in the West for the first time. The game is set to arrive on Nintendo Switch, PlayStation 5, and PC via Steam on August 29, 2023, boasting enhanced graphics, a captivating soundtrack, and a host of beloved and new characters.
In Rhapsody II, players assume the role of Kururu, who embarks on a perilous journey to find her prince, following in her mother Cornet's footsteps. This adventure features turn-based combat, whimsical fairy-tale environments, and meaningful interactions with various characters along the way.
Rhapsody: Marl Kingdom Chronicles also includes Rhapsody III, where players experience events before, during, and after the previous titles, leading to a culmination centered around Cherie, Cornet's mother. This installment introduces significant improvements to the battle system and incorporates a new 3D camera.
Sea of Stars – 29 August
As we approach the end of August, the highly anticipated Starfield might be on your radar, but I urge you not to overlook another captivating and delightful JRPG – Sea Of Stars.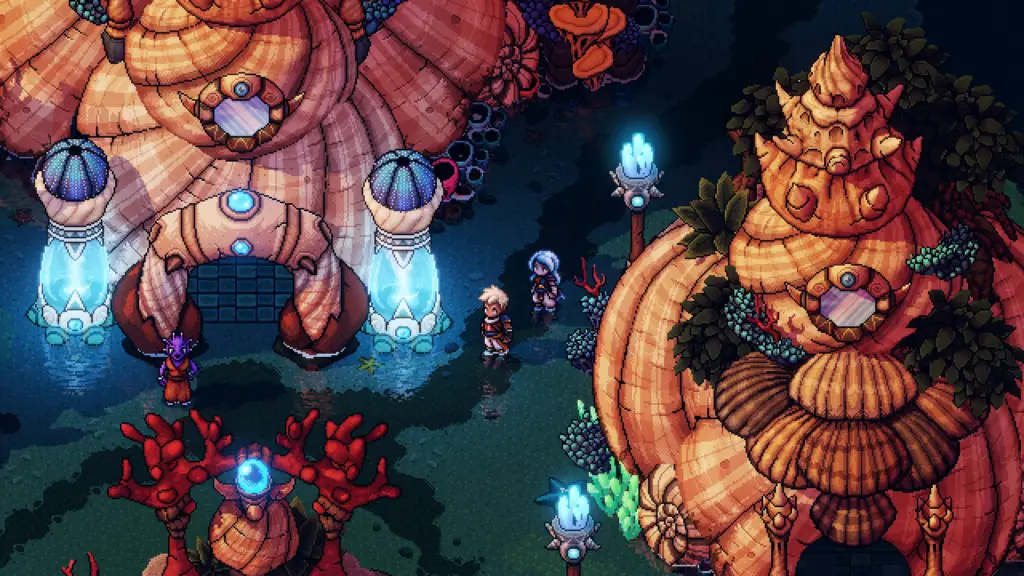 Developed by Sabotage Studio, this game immerses players in a world that combines elements of pirates and fantasy. Prepare to embark on an epic journey to confront the formidable antagonist, The Fleshmancer. This modernized RPG promises improvements in turn-based combat, storytelling, exploration, and environmental interactions while maintaining a sense of nostalgia and simple, enjoyable fun.
Beyond combat and exploration, players can enjoy various activities like sailing, cooking, fishing, and playing "Wheels" at taverns, offering diverse ways to immerse themselves in the game world. Each aspect of Sea of Stars is meticulously designed to pay homage to retro classics while providing a seamless and modernized gaming experience.