updated on 16/12/2019
For all lovers of traditional JRPG, rigorously with turn-based battles, we have scoured the net to find some of the most interesting PC RPGs coming out or even already available in early access.
Games like Dragon Quest, Final Fantasy, Xenogears, which have made history and above all the glory of this genre of games, have been taken as a reference for drawing up this list.
These are the distinctive elements of the considered games:
Leveling up characters
Exploration phase
Stories with different plots (not necessarily)
Final Fantasy like turn-based mechanics
Single-player mode
Like all our other lists, we will try to keep them updated thanks to your suggestions, so I invite you to comment at the bottom of the article or on our social profiles.
That said, let's get started with the upcoming turn-based Pc JRPGs list.
8-Bit Adventures 2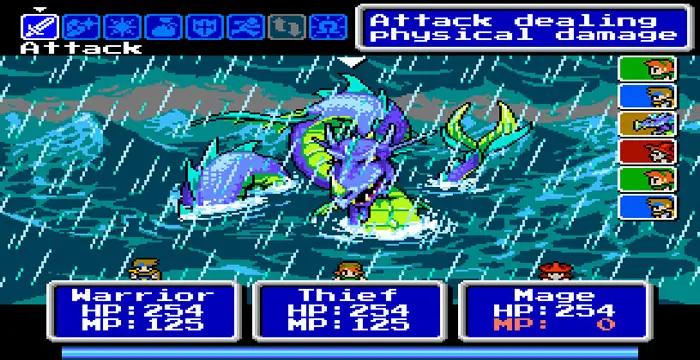 Critical Games | 2020 | Offical website | Steam page
A Retro RPG That's More Than a Throwback! 8-Bit Adventures 2 is an all-new RPG experience that mixes modern design with retro style. Get a taste for adventure in the First Look Demo, available now!. More details in our overview.
Chained Echoes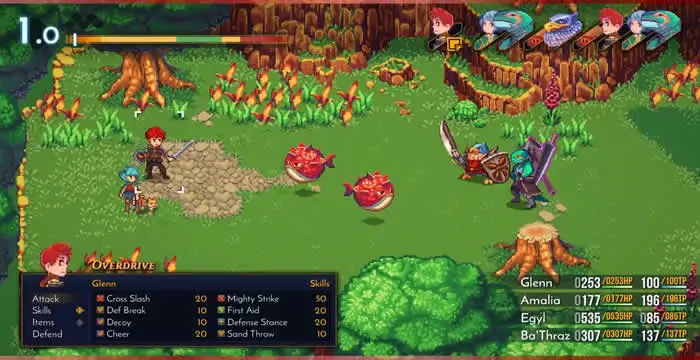 Ark Heiral | TBA | Official website
Chained Echoes is a classic 2D turn-based RPG with Swords, Magic, and Mechs developed by Ark Heiral. More information on their official website.
The Amazing Fantastics
Neon Arkade Games | TBA | Official website | Itch.io page
Assemble Super Heroes and fight the bad guys. The formula seems very simple. All accompanied by a delightful 2d pixel graphic.
Edge of Eternity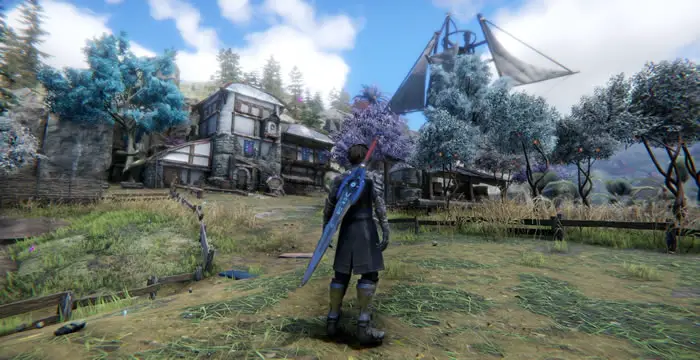 Midgar Studio | Actually in early access | Official website | Steam page
A huge world to explore, with quests that can be solved in different ways and that will have certain consequences. Soundtrack created by Yasunori Mitsuda (Chrono Trigger & Xenoblade Chronicles). Official website
Cris Tales
Dreams Uncorporated, SYCK | 2020 | Official website | Steam page
A love letter to classic JRPGs like Chrono Trigger, Final Fantasy VI, Valkyrie Profile, and modern classics like Bravely Default and Persona 5. With your choices, you can change the future and the events that happen to you, travel on your airship around the world. More info in our overview
Get in the car, Loser!
Love Conquers All Games | 2020 | Official website | Steam page
Inspired by choice-driven visual novels, and a battle system influenced by classic and modern JRPGs. WILL YOU STAND AND FIGHT IN THE FACE OF EVIL?.
Guardians of Arcadia – (Coming in 2019)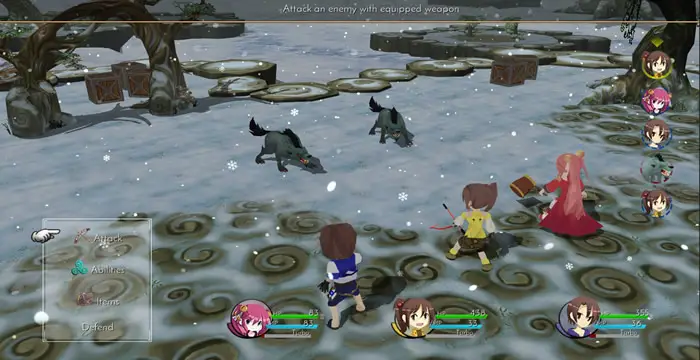 FABULA EPICA | This year 2019 | Steam page
A truly nostalgic JRPG experience, Guardians of Arcadia® harks back to classics of the 1990s, with chibi character design, random battles, a strategic turn-based combat system, and a fully 3D explorable world.
Ikenfell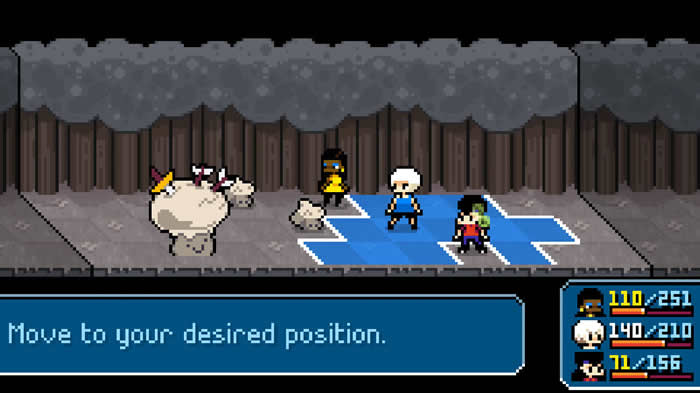 Happy Ray Games | 2020 | Official website | Steam page
Delightful 2d graphics and tactical battles that also allow the positioning of the units. Definitely, a game to watch. Our overview
Kingdoms of the Dump
ROACH GAMES | TBA | Official website
At the time of writing, the Kingdom of the Dump Kickstarter campaign is underway until August 14th. It is an RPG with many elements taken from the classics of the genre with unique characters. (The protagonist is a bucket of garbage)
Neon District
Blockade Games | 27 Jan 2020 | Official website | Steam page
Upcoming cyberpunk RPG with stunning graphics based on the Ethereum Blockchain. We go there with feet of lead because we are still a bit skeptical about the goodness of the project which at first glance seems very promising.
Pixel Noir
SWDTech Games | Actually in early access | Official website | Steam Page
We tried it and loved it. It is a turn-based JRPG with investigative elements. You can learn more details through our overview, while here's our interview with the developers.
Rise of the Third Power
Stegosoft Games | TBA | Official website | Steam page
A Jrpg with many promising elements. Up to eight interchangeable characters, each with their own abilities and personalities. A permanent equipment system that allows you to upgrade every single piece of equipment and more…
Small Saga
Jeremy Noghani | TBA | Official website
Original RPG starring rats that will have to face cats, rabbits, insects, snakes and much more. The game features a card system to manage the level-up of the characters and their characteristics. Small Saga has been successfully funded on Kickstarter and a demo is also available to test the authenticity of the product.
The Alliance Alive Remastered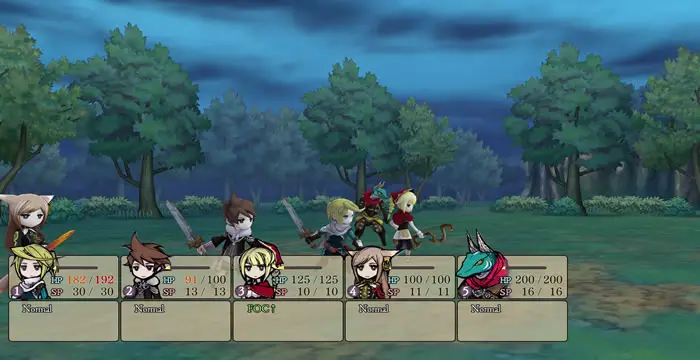 FURYU Corporation | 16 Jan, 2020 | Steam page
Another title brought from Nintendo Ds. It is a pure Jrpg, with an enveloping story and very solid turn-based fights and with some interesting features like the ability to unlock new abilities using certain weapons and skills.
Monster Sanctuary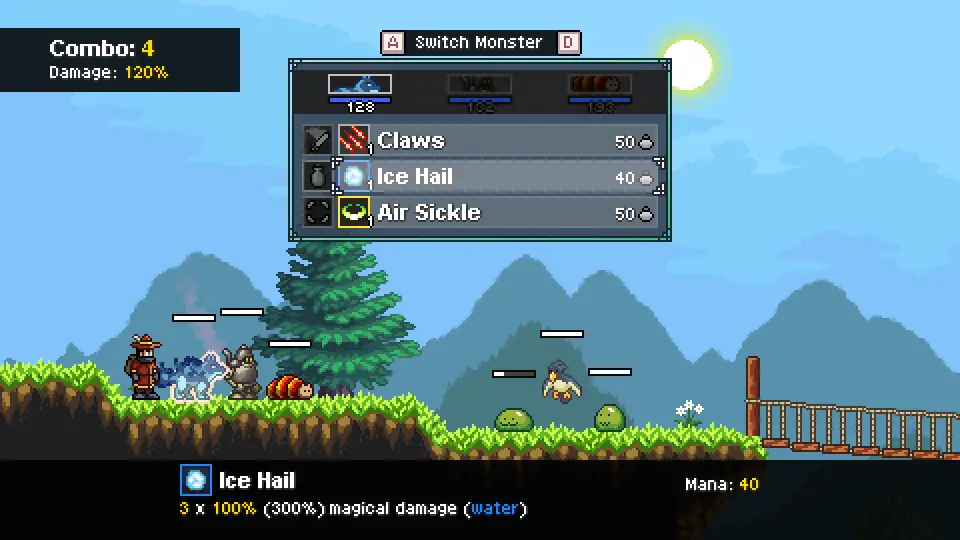 Moi Rai Games | Actually in early access | Official website | Steam page
Monster Sanctuary mixes platform elements with those of the classic turn-based RPG and does it with style. We tried the demo, and we had a lot of fun. This is our overview of the game.
Cthulhu Saves Christmas
Zeboyd Games | TBA
Cthulhu Saves Christmas is a prequel Cthulhu Saves the World. Join Cthulhu, the Snow Maiden, Baba Yaga-chan, and Belsnickel and build your R'lyehtionships, fight the League of Christmas Evil, insanify your enemies, and catch the Christmas spirit! Kickstarter page
Rainbow Billy
ManaVoid Entertainment | TBA | Official website
Through exploration of a vast unknown world, Billy, a fisherman's child who carries a heart filled with color, will capture and befriend strange creatures in a coming of age tale, each with their own strengths and weaknesses, so they can help fight the Leviathan, rebuild the village of Star Harbor and bring back color to the realm!
Atelier Dusk' HD Trilogy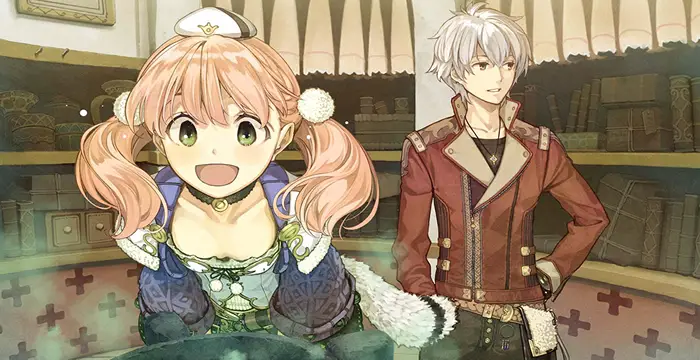 Gust | TBA | Official website
Ayesha Atelier: The Alchemist of Dusk DX; Escha Atelier & Logy: Alchemists of the Dusk Sky DX; and Atelier Shallie: Alchemists of the Dusk Sea DX will be playable for the first time on modern consoles and Pcs using the improved system hardware to deliver high-resolution graphics and smoother gameplay.
Tears of Avia
CooCooSqueaky | TBA | Official website | Steam page
Tears of Avia is a turn-based strategy and tactics game set in the beautiful world of Estera. Navigate the war between two large city-states, discover the secrets behind ancient long-abandoned cities and decide where your own morality ultimately lies.
Fairy Tail
Gust | 2020 | Official website
Start your journey in the land of Fiore and experience a fantastic adventure with Natsu Dragneel, Lucy Heartfilia and all members of the Fairy Tail guild. Gust is developing the game under the supervision of Hiro Mashima, creator of the original manga, promising to create a faithful work for setting and characters.
Celestian Tales: Realms Beyond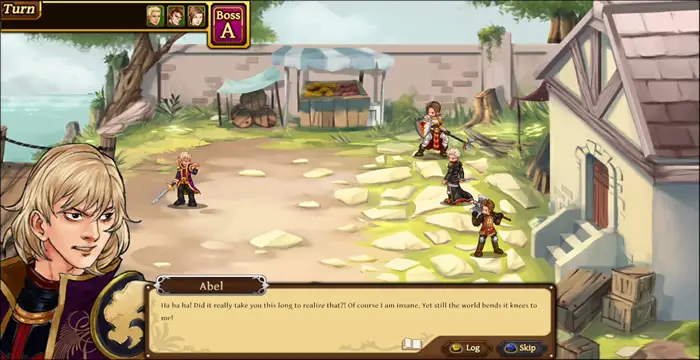 Ekuator Games, Agate | 2020 | Official website | Steam page
Celestian Tales: Realms Beyond is a beautifully hand-painted RPG set in a world of questionable morals much like our own. Follow the journey of six Companions, knights sworn to serve and protect the heir of a noble house, as they rise and fall in their struggle to survive a world where one's true enemies are often their closest allies.
Soul Saga
Fly your own airship and lead an entire guild to greatness while soaring across an infinitely evolving sky world.
Disastercake | TBA | Official website | Steam page
Witch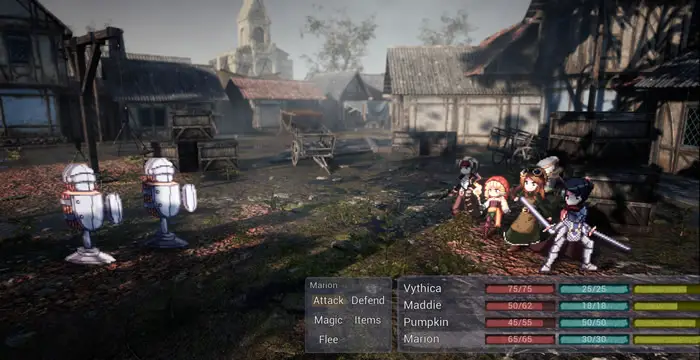 Heartstrings Studios | TBA | Official website | Steam page
Witch is a Jrpg with a mixed graphic of 2d and 3d set in a semi-fantasy world.
This is our list of upcoming Jprg releases for PC 2019 – 2020. Thanks for coming to the end of the article. Our invitation to comment and suggest other games is always appreciated.
In the meanwhile, you can check out our lists of turn-based games, and get in touch with us on twitter.