In recent years, indie game developers have produced some genuinely outstanding turn-based games. From tactical RPGs to strategy games, these titles offer engaging gameplay, captivating storylines, and unique visual styles that rival those of bigger studios. In 2023, a number of indie turn-based games were released, each offering a fresh take on the genre.
These games showcase the creativity and talent of indie game developers and prove that you don't need a big budget to create a memorable gaming experience. In this new "What To Play Next" episode, let's look at some of the standout indie turn-based games released recently.
Caves of Lore
Mike Robins' Caves of Lore is a unique RPG game that brings back the nostalgia of the old times. It offers an immersive experience where players are required to delve into ominous caves and engage in tactical turn-based battles. The game boasts a robust character development system and challenging gameplay that promises hours of entertainment. No detail is left behind in this adventure-packed game.
Caves of Lore is a fantasy computer role-playing game that features turn-based gameplay, pixel art graphics, and a mix of environmental exploration, character interaction, and tactical, grid-based combat. The game allows players to create a party of up to six characters, with access to over 65 spells, abilities, and traits each, as well as a variety of monsters, NPCs, quests, and areas to explore. With hundreds of items and countless enchantment combinations, players have the potential to create incredibly powerful gear. Available on PC via Steam.
ForeTales
Foretales is an innovative and immersive story-driven card game where you get to decide the fate of the world, whether you choose to save it or bring about its downfall.
ForeTales features expansive branching storylines with multiple endings, card-based gameplay, deck-exploration gameplay, turn-based card combat, and a huge cast of characters. It also boasts a unique "board game" feel, superb artistic direction, and an original score by Christophe Héral (RAYMAN, BEYOND GOOD & EVIL). The game is narrated by Travis Willingham (CRITICAL ROLE, The Legend of Vox Machina) and is a must-play for anyone who loves a good card game with a strong narrative component. On Pc via Steam.
Terraformers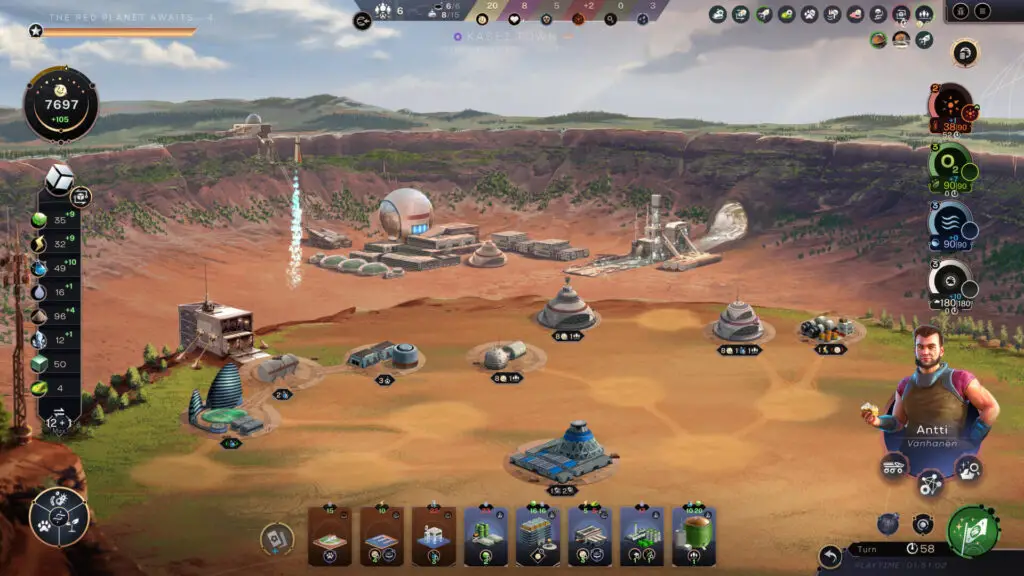 Terraformers is a game that combines turn-based colony building with resource management and roguelike elements. The game explores and terraforms the Red Planet by creating cities and ambitious projects. The goal is to develop your cities on various terrains such as craters and lava tubes while meeting the demands of your population.
Terraformers is procedurally generated, meaning that each playthrough will be unique. Players must choose the best building projects to succeed, plan city layouts efficiently, and find synergies between buildings. Additionally, they have the ability to geo-engineer the entire planet through actions such as restarting a volcano or planting full-grown forests with bears. The game offers many possibilities for players, from spreading adaptive bacteria to constructing giant space mirrors. Available on PC via Steam.
Full Metal Sergent
Attention all aspiring drill instructors! Are you tough enough to insult your recruits with no remorse and transform them into lean war machines in just 12 weeks? If so, then this is the game for you.
In Full Metal Sergeant, players assume the role of a drill instructor who has been given the challenging task of turning flabby recruits into lean war machines within a tight 12-week timeline. Players must create a training schedule to build their recruits' strength and endurance while unlocking more advanced training through Prestige Points.
As the soldiers improve, players can qualify them as riflemen divers, snipers, or paratroopers and put their skills to the test in various challenges such as a 100m sprint or a naval academy swimming competition. The game features missions that test the soldiers' abilities, requiring players to make strategic choices based on the encounters they face. Balancing the soldiers' stamina and stress levels is crucial to succeeding, as running out of either can cause them to fail their training or worse. Full Metal Sergeant is available on PC via Steam.
Wartales
Wartales is an RPG that takes place in a medieval world that has been ravaged by destitution and greed. As the leader of a group of mercenaries, the player must recruit new companions, customize their skills and equipment, and develop their camp to survive and thrive in this harsh world.
The game offers a vast open world for players to explore and complete bounties and contracts for profit. Tactical turn-based combat requires careful planning and strategic thinking, while multiplayer capabilities allow for up to four players to work together to overcome challenges and build camaraderie. Here you can read our Wartales review. On PC via Steam
Desktop Dungeons: Rewind
Desktop Dungeons: Rewind is a thrilling and strategic dungeon crawling game that challenges players to build a kingdom, steal riches from dangerous dungeon dwellers, and survive bite-sized dungeons. With a diverse cast of adventurers, hidden terrains to uncover, and the ability to rewind time and try again after death, this game will keep players on their toes.
Trade trophies for gold, upgrade settlement, and take on daily online challenges to prove skills. With an innovative game design, an amazing soundtrack, and hundreds of hours of content, Desktop Dungeons: Rewind is a must-play for fans of tactical dungeon crawlers on PC via Steam.
Netherguild
Netherguild is a turn-based tactical roguelite dungeon-crawler that challenges players to lead expeditions underground in search of a cure for a mysterious plague. Build campfires to rest and eat, manage resources carefully in combat, and make choices that will affect players journey and the game world above.
With procedurally generated levels, random equipment and character backgrounds, and an original game world, each playthrough feels fresh and unique. Keep players' characters and progress through the game's story with persistence. The game features cute voxel aesthetics and was developed by a solo dev David Vinokurov. Actually in Early Access on Steam.
Phantom Brigade
Phantom Brigade is a tactical RPG with real-time and turn-based combat mixed together, where players lead the last surviving squad of mech pilots to retake their war-torn homeland. Players must use strategic skills to manage their mobile base and limited resources and fine-tune their mechs with a rich customization system.
Experience cinematic combat by predicting enemy movements and orchestrating precise countermeasures. Salvage weapons from defeated enemies and rain destruction upon invaders in destructible environments. With a highly moddable design, players can create their own modded masterpiece or play with a community mod enabled. On PC via Epic Game Store and Steam
Castle of the Underdogs: Episode 1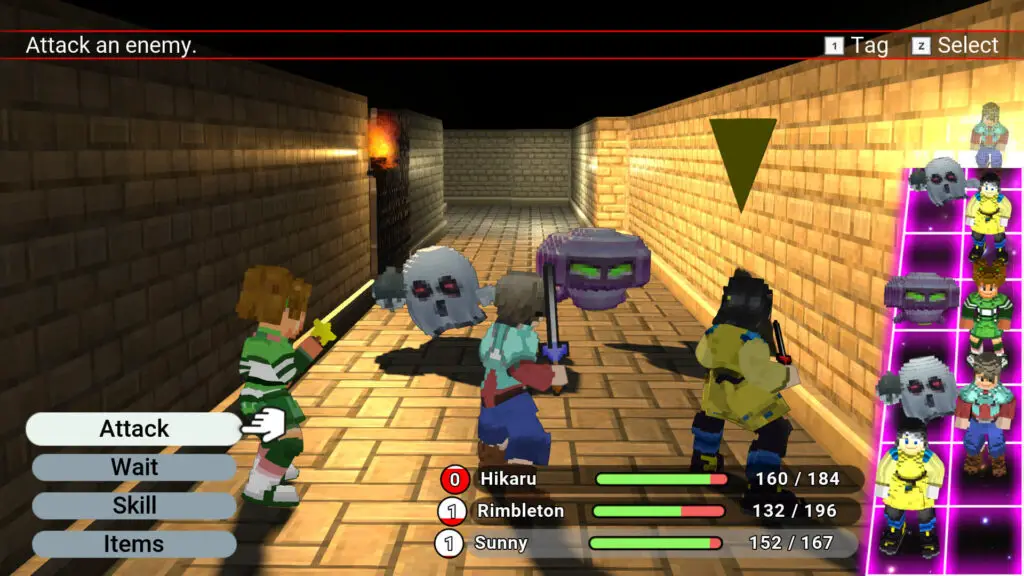 Castle of the Underdogs is a hilarious JRPG where players impersonate Hikaru, a mischievous girl with magic powers who recruits a diverse cast of characters to restore peace in the Bestann Federation while causing chaos along the way. With classic JRPG gameplay, strategic turn-based combat, and a castle headquarters, the game features unpredictable situations and outcomes, lots of recruitable characters with ridiculous backstories, and a knowledge system that allows players to plan their battle actions according to the enemies' strengths and weaknesses.
Additionally, the game offers flexible save system, 5 difficulty levels, and several minigames to enjoy. Castle of the Underdogs was out of early access a few days ago now on PC via Steam.
Shardpunk: Verminfall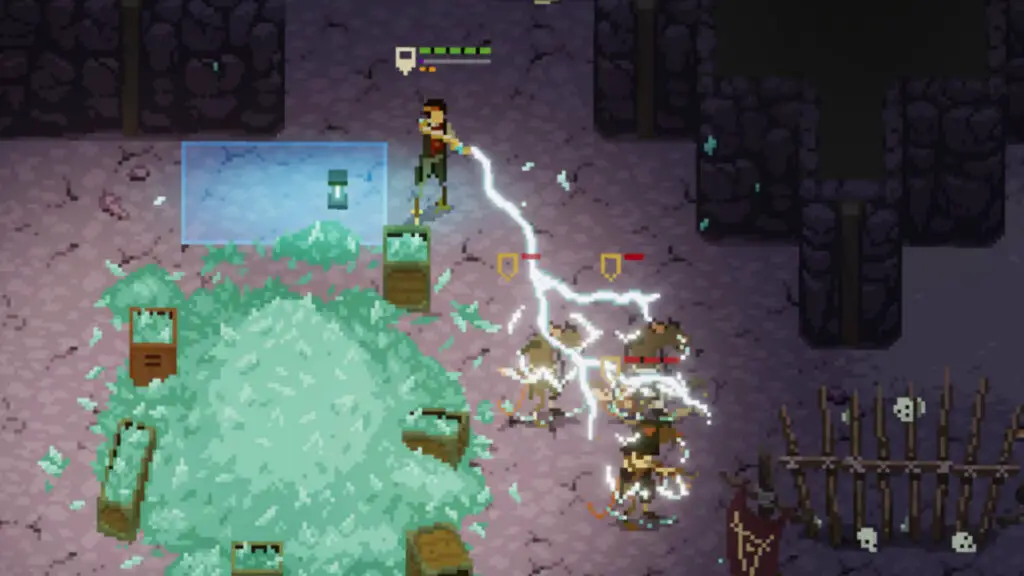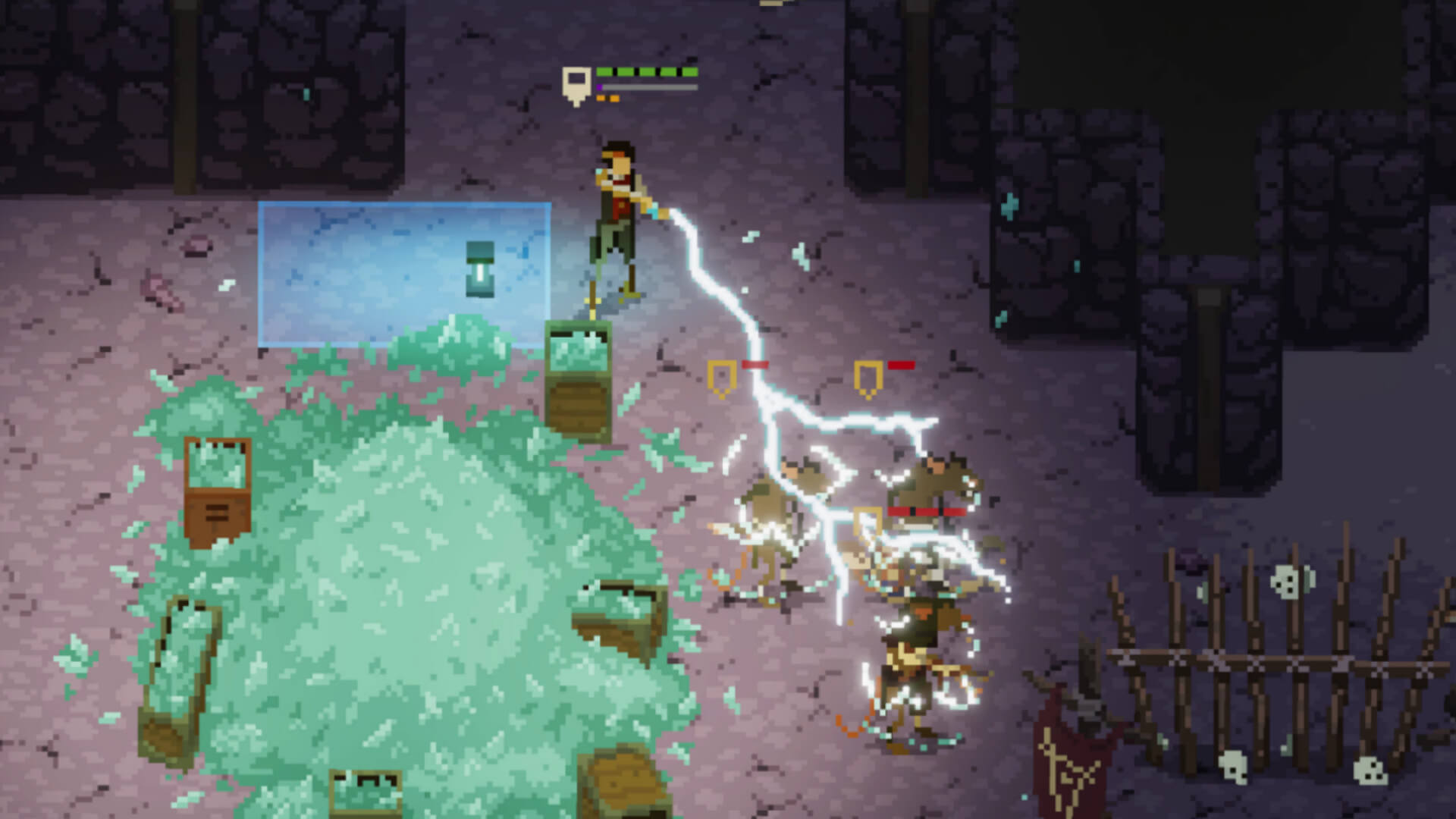 Shardpunk: Verminfall immerses players in a world that has been torn apart by war, overrun by a horde of rats. In this tactical survival game, players must run for their lives, scavenging for resources and making difficult decisions as they try to reach the safety of fusion core-operated bunkers.
Shardpunk: Verminfall is a thrilling game that combines exploration, resource management, and survival mechanics, featuring turn-based tactical battles, RPG elements, and Victorian steampunk visuals. Players must build a team of unique characters with special abilities and equipment to fight back against the vermin horde and survive another day in this challenging world. On PC via Steam
This 6th episode of What To Play Next dedicated to Indie Games, ends here. Below you can find the video version from our Youtube Channel and here is our Discord Server where you can get in touch with Indie Devs and Turn-Based Passionate Gamers. To learn more about cool Indie Games, follow our Twitch channel because we are planning to start our Live Indie Morning again.