Null Games has announced that it will publish a modern retro turn-based strategy game named Athena Crisis, which is developed by Nakazawa Tech KK. The game, which is set to release in 2024, will feature gameplay reminiscent of successful turn-based strategy games like Into The Breach, Advance Wars, and XCOM. The game sets itself apart with its interconnected universe feature, where actions taken in one player's game world can impact other players' experiences.
The game will feature a single-player campaign and online multiplayer modes alongside a map editor for creating custom worlds and a campaign editor for player-created adventures. Players will command distinct units such as infantry, tanks, and air forces across different worlds.
Founder of Null Games, Chris Wanstrath, expressed excitement for the title and its unique approach to the classic turn-based strategy genre, stating that he was looking forward to both playing the game and seeing the adventures created by players with the provided editors.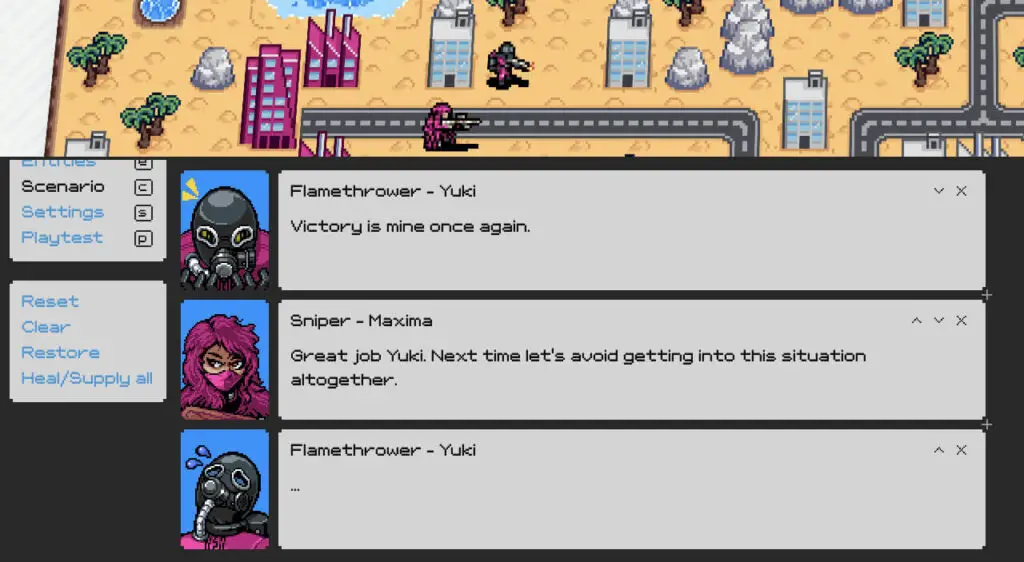 Athena Crisis, which will be available in multiple languages, will be launched on Steam and mobile platforms. The game's key features include commanding over 30 different units, exploring more than five unique environments, an immersive single-player campaign with memorable characters, online multiplayer battles, and the ability to create and share custom maps and campaigns. Below an overview of the game via Steam.
ABOUT ATHENA CRISIS

You'll be right at home in the world of Athena Crisis if you're a fan of Into The Breach, Advance Wars, or XCOM. This modern-retro turn-based strategy game presents a gripping single-player campaign, alongside ranked and casual online multiplayer modes that keep you on your toes. Here's the twist: the actions within your game world can echo across to other players' experiences, and vice versa – creating a dynamic, interconnected universe.

Athena Crisis comes with a map editor for those who love crafting custom worlds, and a campaign editor for creating your own adventures. Create, share, and play maps and campaigns with friends and a vast online community, ensuring a constant stream of new challenges. Assemble your forces, defeat your foes, and secure victory not just in your world, but also in the others.

Key Features

Command 30+ infantry, ground, naval and air units in turn-based battles
Explore more than five environments with unique play-styles
Immerse yourself in a single player campaign with memorable characters
Compete online in ranked or casual battles with up to 7 players at once
Create your own maps and campaigns and share them with the world