Tamarak Trail, an upcoming deck-building roguelike game, is set to release on Switch, PlayStation, Xbox, and Steam platforms this summer. Developed by Yarrow Games in collaboration with Versus Evil, the game features customizable dice and a haunting forest setting.
Players take on the role of a member of the Sturgeon Lodge, tasked with unraveling the mystery of decaying earth and stopping the corruption. Three unique characters, each with their own abilities, can be chosen for the adventure. The game offers procedurally generated paths with various encounters, monsters, and treasures.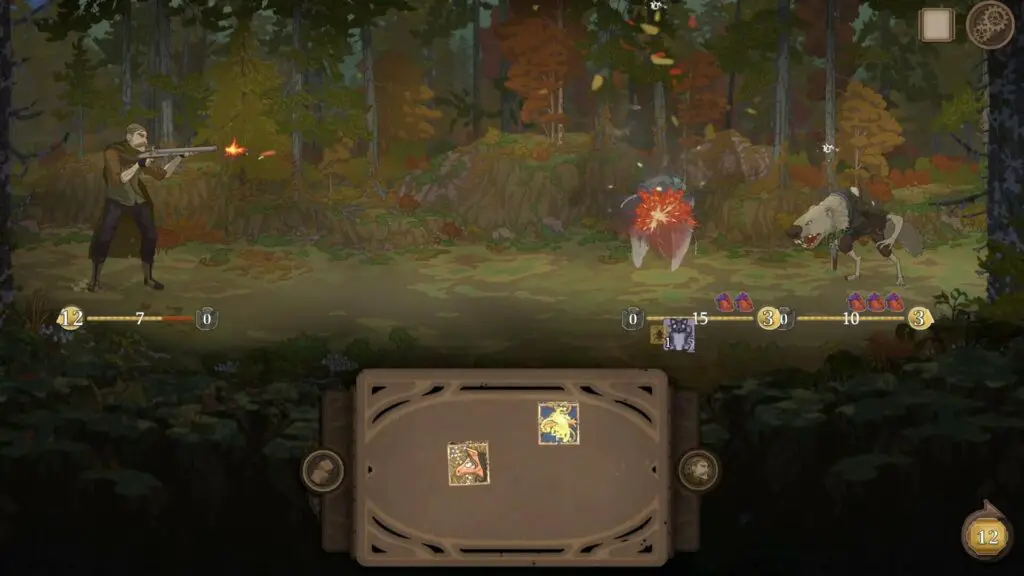 The dice-based combat system requires strategic decision-making and offers customization options for dice faces. Tamarak Trail draws inspiration from the artistic styles of the Group of Seven and Ivan Bilibin, as well as influences from other deck-building games like Slay the Spire, Dicey Dungeons, and Peglin. The game promises a challenging journey filled with danger and intrigue, and it will be available on multiple platforms at launch. Below an overview of the game via Steam and my preview video.
ABOUT TAMARAK TRAIL

In this deck-building roguelike, you'll use a customizable dice set as you battle through randomly generated trails – full of loot, mysteries, and danger to protect inhabitants from the evil that has corrupted the trail.

As a member of the Sturgeon Lodge: a secret society tasked with defeating a malevolent presence that has corrupted Tamarak Trail, it is your job to bring peace to all inhabitants.

Choose from a myriad of dice sides to create powerful synergies and manipulate the battlefield. Chain re-rolling and turning abilities to achieve unimaginable power!

You'll play as one of three character classes: The Detective, the Magician, and the Tracker to dig up clues & find game-changing artifacts about the source of evil.

Enjoy the endless replayability of a randomly generated Trail, with different bosses, objectives, and encounters. Select your path carefully and manage your resources to see your adventure to the end.

Some items have been permanently imbued with the reality-warping power inhabiting the Trail. Collect them to gain more dice or drastically change your character's battle style.