Lagoda Odyssey is an upcoming turn-based RPG game that combines classic gameplay mechanics with modern twists. Developed by Andreas Lund, the game is inspired by beloved RPGs such as Dragon Quest, Lunar, and Chrono Trigger. With its pixel-art graphics and Nordic/Slavic mythology-inspired world, Lagoda Odyssey offers an immersive and engaging experience for players to enjoy.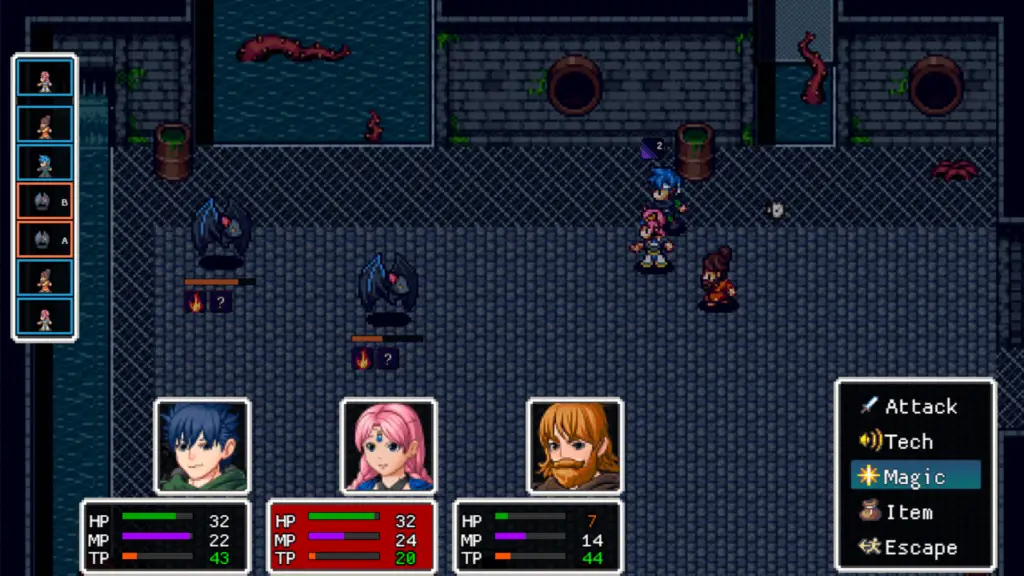 In-Game Background Story
Lagoda Odyssey is set in a vibrant world filled with forests, mountains, caves, dungeons, small villages, and prosperous cities. The player must embark on a journey across this world to fight a monster that has appeared in Lake Lagoda. Along the way, they will meet a diverse cast of characters, both friends and foes, and explore a rich variety of environments that are steeped in Nordic and Slavic mythology.
Gameplay
Lagoda Odyssey's fast-paced, turn-based battle system is one of its standout features. Players must strategize and think on their feet as they face different enemies, each with their unique elemental weaknesses.
In addition to the game's main story, players can also take on optional side quests, which offer additional rewards and storylines to explore. These quests allow players to learn more about the world of Lagoda Odyssey and its characters and gain valuable experience and items.
Key features:
16-bit graphic style
A vast world to explore
Every character has his/her own side quest
Open-world gameplay based on exploration
Optional side quests
World based on Slavic and Nordic tales
Fast-paced, turn-based battle
Lots of wonders, adventure, and exploration
About Lagoda Odyssey Developer
Andreas Lund, the game's creator, has worked on Lagoda Odyssey for many years. The game's first prototype was created as early as 1989, using Turbo Pascal. Lund's passion for game development is evident in the game's attention to detail and the richness of its story. Lund also works as a clinical psychologist, which may have influenced the game's focus on character development and immersive storytelling.
Lagoda Odyssey Release Date & Platforms
The game is set to be released in Spring 2024 and will be available on PC and Steamdeck platforms. The system requirements for the game are relatively low, making it accessible to a wide range of players. Lagoda Odyssey is expected to be priced at around $11, making it an affordable option for those looking for an engaging and immersive RPG experience.