The first competitive season of Blood Bowl 3 is set to launch on June 22, as revealed during the Warhammer Skulls Showcase. It will introduce several exciting features. Players can expect an official Ladder, a Blood Pass with 50 reward tiers, and a progression system that allows them to level up and unlock rewards. The Blood Pass, which includes a new faction called the Lizardmen, can be obtained for free by all players during the season. This pass also grants access to various cosmetic items.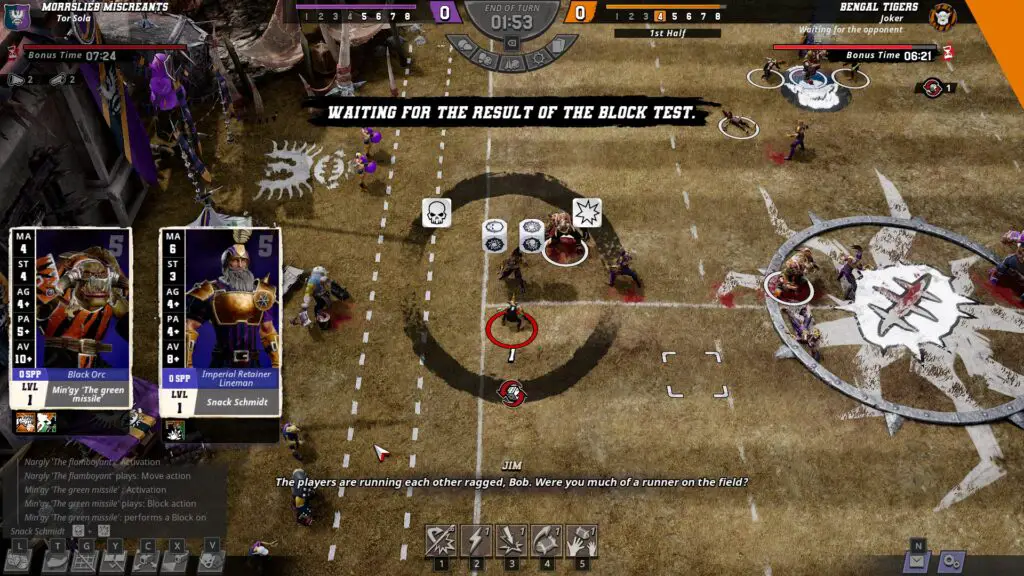 One highly requested feature that will be added during the first season is the ability for players to reconnect to their game for a limited time if they get disconnected. This addition aims to address connectivity issues and enhance the overall gameplay experience.
Blood Bowl 3 Lizardmen Faction
The Lizardmen faction is a new addition to Blood Bowl 3 and offers a fresh approach to the game. This faction features a combination of strong and sturdy players as well as fast and agile players. While their passing game may not be the best, Lizardmen become increasingly powerful with experience, making them a strategic choice for experienced trainers.
Warhammer Skulls Event and Promotions
To celebrate the Warhammer Skulls event, Blood Bowl 3 has promotions running on all platforms until June 1. This is an opportunity for players to engage with the game and take advantage of special offers.
About Blood Bowl 3
Blood Bowl 3 adhered to the official rules of the latest edition of the board game, incorporating new skills and redesigned passing mechanics. The game boasts 12 factions to choose from, including the Black Orcs, Imperial Nobility, Old World Alliance, and the Chaos Renegades, which are featured for the first time in a Blood Bowl video game. Each faction offers unique gameplay and strategies.
In addition to the diverse factions, Blood Bowl 3 offers pitches with special game rules, providing variety and excitement to matches. The game also includes extensive customization options for coaches, cheerleaders, teams, and player armor, allowing players to personalize their gameplay experience.
The game caters to both single-player and competitive modes. Players can enjoy a single-player campaign available to all factions, immersing themselves in the world of Blood Bowl. The competitive mode has been improved with new league management features and an official ladder, providing a robust and organized environment for competitive play. To accommodate players of different skill levels, a flexible timer is available to help organize training sessions between experienced players and beginners, ensuring a balanced and enjoyable experience for all.
Below is the Lizardmen Reveal Trailer and here link to the Steam Page.