Top News of the last week October 24 to 30, 2022
Let's start with Marvel's Midnight Suns. Devs just declared PC System Requirements to be able to give orders to your favorite superheroes. AMD Ryzen 3-2200G / Intel Core i5-4430 is the minimum option in terms of processor, and AMD RX 470 / GeForce GTX 960 – 4GB as graphic cards. But if you want to enjoy the game at its best, devs recommend at least AMD Ryzen 5-2600X / Intel Core i7-6700 as processor and a AMD RX 5700 / GeForce GTX 1070 as a graphic card and 16Gb RAM. Besides the official system requirements, there is news about the Season Pass.
Lots of content will be added post-release as DLCs included inside the Season Pass. We already know that Deadpool, Morbius, Storm and Venom will receive a DLC, each one his own, together with new missions, new upgrades, and stuff for the Abbey. (the base of operation)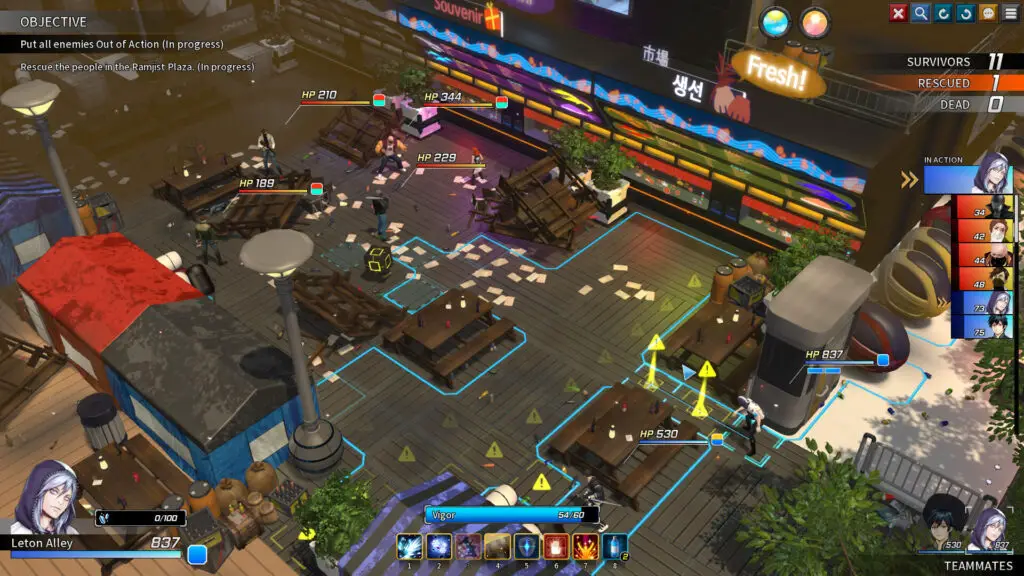 One of the best indie Tactics RPGs, and maybe one of the underrated too, just released a new DLC last week. Troubleshooter: Abandoned Children Crimson Crown. After more than 2-years of impressive work from the dev, they keep adding content to the game. With this new DLC, 8 more scenarios are added, the level cap is pushed from 54 to 60 and more items and crafting are available to high-level characters.
Another season pass, but this time referred to Pathfinder: Wrath of the Righteous. Season Pass 2 details and pre-orders are open now, and it looks juicy. DLC 4 will add a new playable brawler character, a shifter capable of changing aspect. DLC 5 will add a 6-7 hours campaign, and DLC 6 will bring the party back to Kenabres.
A new One Piece Odyssey Trailer shows new details about the gameplay and the storyline. A 7 minutes video explains mechanics like Dramatic Scenes that occur with specific combat conditions that boost player progression, letting the Straw Hat Crew earn increased experience for completing tasks. The game has lots of branches that players can choose to take a break from the main story and complete side quests.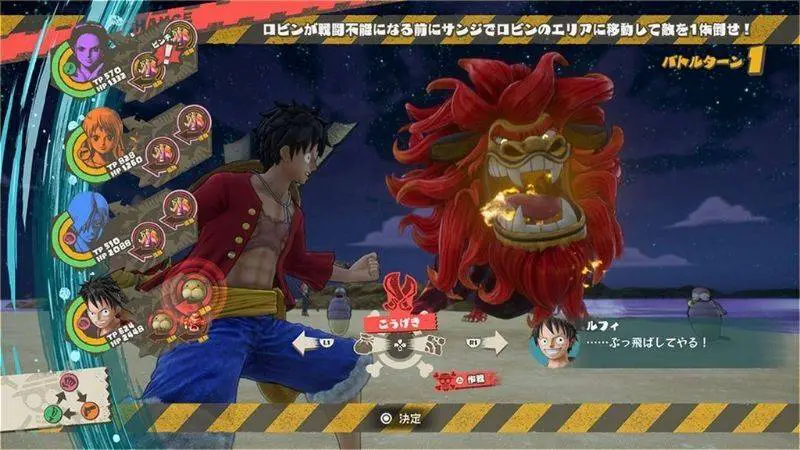 One of the most personally anticipated RPGs, Eiyuden Chronicle: Hundred Heroes, just declared through Kickstarter backer updates that the game would feature fully voiced main story dialogue and more than 80 lines per character inside battles. Eiyuden Chronicle: Hundred Heroes is the spiritual successor to Suikoden, featuring a hundred playable characters. Expected for 2023 on PC and consoles.
Have you ever played that old MS-Dos Arachnophobia? I don't know why It Returned to the Desert led my mind to that game. Maybe because of the threat coming from animals, too, or the graphic style. Anyway, the just-announced indie game from Tim Rachor is a turn-based strategy where in the shoes of Dr. Mill, players must indagate and find clues about a menace coming from giant ants, win the favor of citizens and gain allies to fight back before the animals overrun the town. It Returned to the Desert has no release date but is expected in early 2023 on PC via Steam.
Time for another announcement, this time is a remake of the 2007 PSP R-Type Tactics and 2009 R-Type Tactics II. The remake will add news missions that work as a sequel to the original missions. R-Type Tactics I • II Cosmos is expected to be released during Summer 2023 on PC, PlayStation 5, PlayStation 4, and Switch.
Before talking about the releases of the last week, i want to highlight the free Epic game of the week. Ss it happens every Thursday, Epic store giveaways cool games. This week a great Warhammer 40k turn-based strategy is free to take and keep. I'm talking about Warhammer 40k Mechanicus. If you want to learn more about it, check out our review.
Top Turn-Based Games releases of the Week
Myth of Mist
Myth of Mist is a Tactics RPG developed by Chinese dev Skvader Entertainment. The game features tactical battles, multi classes, and a job system. A story of intrigues and fantasy monsters where every player's decisions lead to a different ending. Myth of Mist is a PC game available on Steam.
Fhtagn Simulator
Described as a "Chtulu Roulette Deckbuilding" by the devs themself. Fhtagn Simulator offers a twisted card-based experience where players must collect monsters, items, spells, and more in the form of cards and sacrifice spirits to summon ancient gods. Presented in a black and white pixel art graphics style, the game is filled with events to face and decisions to take. Available on Steam.
Clash II
Clash II by Prime Bit Games is a turn-based strategy game set in a fantasy and dark world. A game of battles and management as the players are called to fight in grid-based tactical battles and manage the kingdom by improving facilities and building new structures to unlock powerful units. Available in early access on Steam.
Live by the Sword: Tactics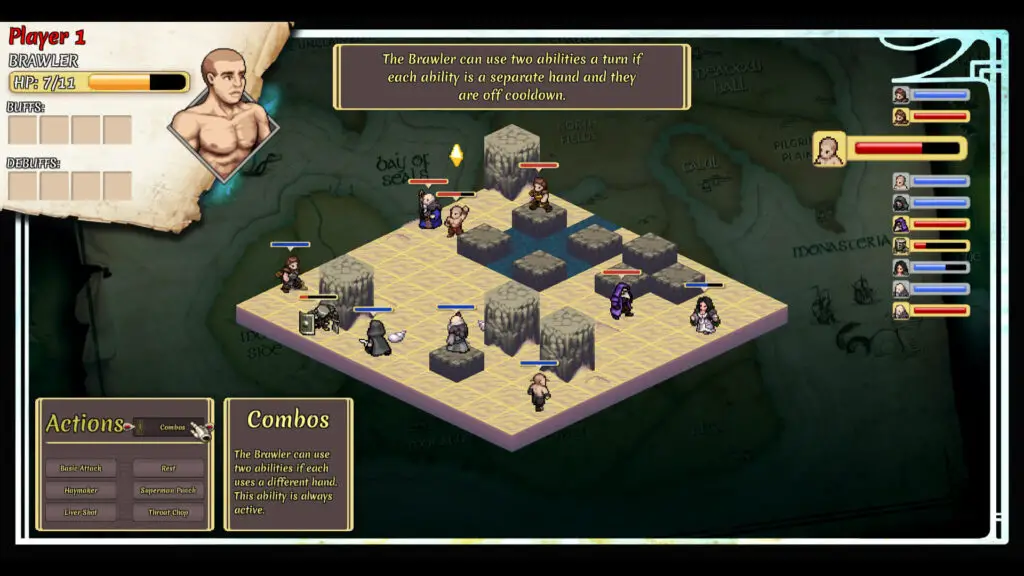 Inspired by glorious tactical classics. Live by the Sword: Tactics offers a rogue-lite experience with even a multiplayer mode. Choose five unit members from seven different classes (The Alchemist, Archer, Assassin, Brawler, Medic, Warrior, and Wizard) to face every square-grid-based 5vs5 battles. After an early access period, the game is fully released on Steam.
Sandwalkers: The Fourteenth Caravan
Developed by Goblinz Studio, Sandwalkers: The fourteenth Caravan is the free prologue to the TBA full game. Explore a fantasy world and survive in the harsh lands while looking for resources to trade in the next town. A combat system in which players guide up to four characters and use their skills to exploit the enemy's weaknesses against physical or magical attacks. On Steam – Check out my gameplay
CESSPOOL
CESSPOOL by Guillaume "Tryton" Collignon is a retro turn-based RPG set in a post-apocalyptic world. Players explore the desolated world and fight in JRPGs battles filled with mini-games. Available now on Steam.