Step into the realm of turn-based RPGs and strategy games as we embark on a thrilling journey through the latest news, exciting announcements, and top releases of the past week. Last week was crazy with the number of new things coming out. I struggled to keep track of everything, but finally, I got you covered with an article summarizing everything.
Top Announcements and News of the Last Week
Shueisha Games and Ginolabo are thrilled to announce the upcoming release of SOULVARS, a deckbuilder RPG, on multiple platforms including Nintendo Switch, PlayStation 4, PlayStation 5, Xbox One, Xbox Series X|S, and PC (Steam, Epic Games Store). Launching on June 27th, this pixel art game blends classic JRPG inspiration with modern gameplay elements, delivering a nostalgic yet refreshing experience. With innovative gameplay mechanics, stunning pixel art graphics, and a memorable soundtrack, both seasoned fans of JRPGs and newcomers to the genre will enjoy this action-packed adventure. Read the full news
Good Shepherd Entertainment has recently revealed Dicefolk, a new tactical roguelite game developed by Leap Studios and Tiny Ghoul. Combining monster-collecting and dice mechanics, Dicefolk offers players a distinctive and strategic gaming experience. The game is slated for release on PC later this year. More details.
The final trailer for Legends of Amberland II: The Song of Trees is now available, showcasing gameplay, user interface, and a new soundtrack. This western RPG captures the nostalgia of 90s RPGs, drawing inspiration from classic titles like Might & Magic, Wizardry, Ultima, and the Gold Box series. With its first-person perspective, grid-based movement, and turn-based combat system, Legends of Amberland II invites players into a captivating open-world adventure featuring quick travel and fast-paced battles. You can find the trailer and details here.
PQube and Octeto Studios have exciting news about the upcoming release of Sky Oceans: Wings For Hire, a classic JRPG-inspired game. Set to launch on Steam, PlayStation 5, Xbox Series S|X, and Nintendo Switch, players take on the role of a sky pirate captain, assembling a unique crew and gathering essential resources for their fleet. Engage in stylistic turn-based dogfights, strategically planning attacks as you clash with adversaries in the vast open skies. The game is now available for wishlisting on Steam. Learn more about it.
Warhammer 40,000 enthusiasts have much to celebrate with the Warhammer Skulls event and strategy publisher Slitherine. Warhammer 40,000: Battlesector welcomes the formidable Orks in a new DLC, available on Steam, PlayStation, and Xbox. Additionally, Warhammer 40,000: Gladius – Relics of War introduces the Firepower Pack DLC on Steam and is free to download and keep during the Warhammer Skulls event, accompanied by a bonus monstrous Tyranid unit. The Warhammer Skulls event, organized by Games Workshop, runs from May 25th to June 1st. Full news here.
Atari, known for its iconic brand and interactive entertainment, has unveiled its original game, Days of Doom. This turn-based tactical roguelite transports players to a vibrant and eccentric post-apocalyptic world, filled with unexpected enemies and quirky characters. Scheduled for release later this year on Windows PC, Nintendo Switch, PlayStation 4/5, Xbox One, Xbox Series X|S, and Atari VCS, Days of Doom breathes new life into the beloved genre. Survive the chaotic wasteland, battling zombies, raiders, and mutant lizards with a group of skilled survivors, mastering turn-based combat and leveraging unique character abilities. Here are all the details.
Cross Blitz, an RPG deck-builder with strategic turn-based combat, has been officially announced by publisher The Arcade Crew and developer Tako Boy Studios. Set to launch on PC later this year, the game features a variety of distinct heroes, each with their own playstyle and abilities, engaging in fast-paced card matches. Learn more.
Front Mission 2: Remake for Nintendo Switch has encountered a delay, pushing its release from June to the third quarter of this year. Publisher Forever Entertainment stated that the additional development time and refinements are necessary to meet the expectations of the series' fans.
The highly anticipated first competitive season of Blood Bowl 3 is scheduled to commence on June 22. The season introduces an official Ladder, a Blood Pass with 50 reward tiers, and a progression system that allows players to level up and unlock rewards. The Blood Pass, which includes the new Lizardmen faction, can be obtained for free by all players during the season, granting access to a range of cosmetic items. Details about the new content are here.
Best Releases Of The Week
In this roundup, we bring you the latest releases from the gaming industry. From captivating RPGs to immersive roguelikes and strategic turn-based adventures, the choice is wide this week.
Inkbound: From Monster Train Dev Arrives an Online Roguelite Tactical RPG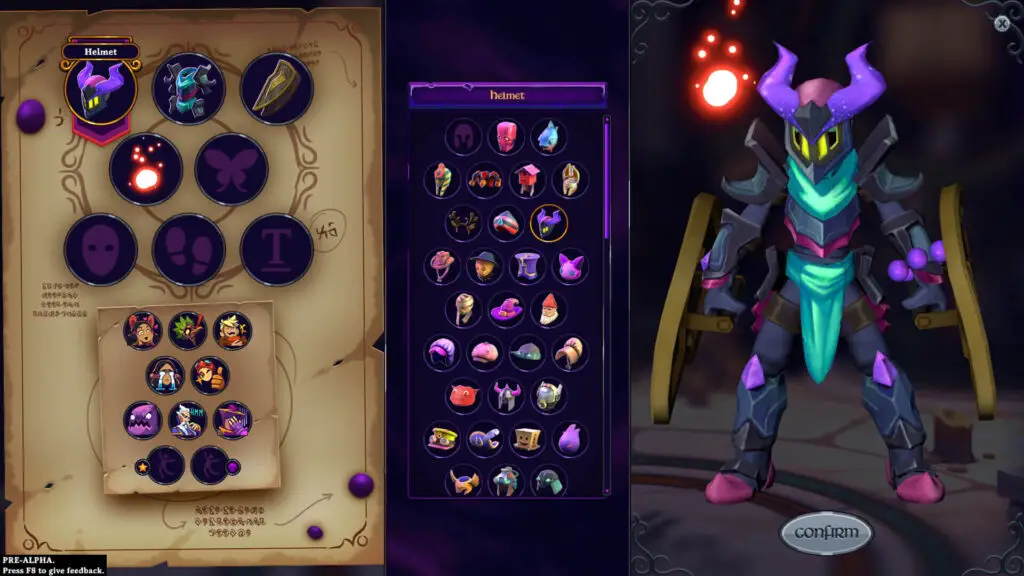 Inkbound, the captivating online gaming experience that combines the best elements of Shiny Shoe's award-winning title, Monster Train, with a mesmerizing twist, is now available on PC in Early Access. This turn-based roguelike invites players to embark on an immersive journey through the enchanting and perilous magic of the written word. Dive into the world of Inkbound and experience a unique blend of gameplay elements on the Steam platform.
Miasma Chronicles: The Highly Anticipated RPG Arrives
RPG enthusiasts have been eagerly anticipating the release of Miasma Chronicles, the latest game from The Bearded Ladies, renowned developers of Mutant Year Zero. Set in a post-apocalyptic America ravaged by the dark affliction known as Miasma, players assume the roles of Elvis and his loyal robot companion. Traverse this decaying world, engaging in tactical turn-based combat as you unravel the secrets within. Immerse yourself in this captivating RPG experience now available on PC via Steam and Epic, PlayStation 5, and Xbox Series X/S.
Diluvian Winds: A Unique Colony-Sim Survival Roguelike
Step into the world of Diluvian Winds, a captivating colony-sim survival roguelike developed by Alambik Studio and published by Goblinz Publishing. Drawing comparisons to visually striking titles like Spiritfarer and inspired by acclaimed games such as Reus, Basement, and Fallout Shelter, Diluvian Winds presents a world where nature has reclaimed its dominance. Guide your band of survivors through each day, ensuring their survival as you expand your hamlet on both land and underwater. Discover this unique and visually appealing game, now available in early access on Steam and GOG.
Dark Quest 3: The Ultimate Turn-Based Tactical RPG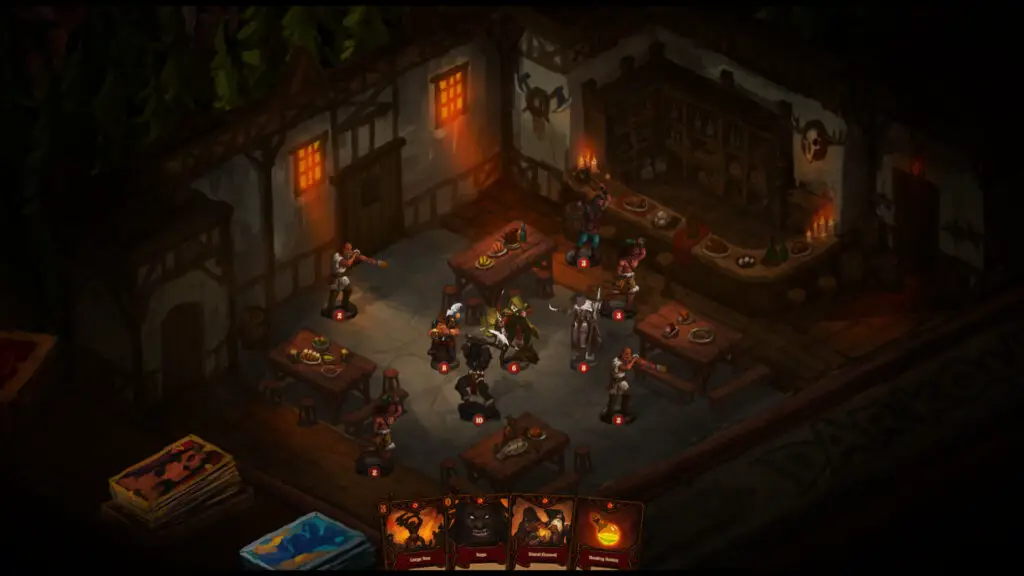 Prepare for an unforgettable adventure in Dark Quest 3, the highly anticipated turn-based tactical RPG. Having successfully navigated its Early Access phase, Dark Quest 3 has now reached its complete 1.0 version, offering players an immersive fantasy world filled with thrilling quests and epic battles. Engage in strategic combat, customize your characters, and uncover the secrets of the realm. Experience the ultimate RPG adventure on Steam and major console platforms.
Solasta: Palace of Ice – Expand Your Adventure
Expand your adventure in Solasta: Palace of Ice, the captivating expansion to the original Crown of the Magister campaign. With over 25 hours of new content, this expansion takes players on a journey to new locations with immersive weather effects. Encounter formidable enemies, unlock high-level spells, acquire powerful items and armor, and further develop your characters. Prepare to face new challenges and embark on an epic quest in this richly detailed expansion. On PC via Steam and Xbox.
Fairy Fencer F: Refrain Chord – Enter a World of Tactical RPG Adventure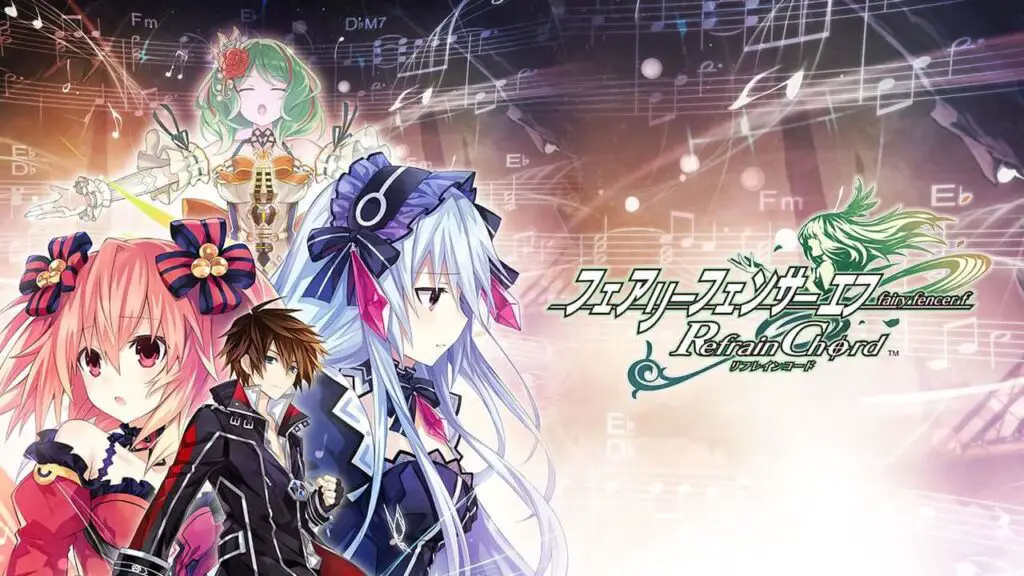 Let's end with Fairy Fencer F: Refrain Chord, a captivating Tactical RPG set in a world once flourishing with the knowledge bestowed by the Goddess. Engage in exciting tactical battles with a unique battle system, discover hidden Fairies, explore diverse locations teeming with treasures, and experience an all-new story with multiple branching paths. Dive into this captivating adventure, available on PC via Steam, Nintendo Switch, PlayStation 4, and PlayStation 5.