After more than two years of hard work comes a retro RPG That's More Than a Throwback!
Background story
The world of 8-Bit Adventures is unique in that it is literally set inside of a video game, and this approach creates many novel opportunities. Everyone knows what a video game glitch is – something that shouldn't exist, but has the power to distort a game world in bizarre and seemingly impossible ways. The antagonist of 8-Bit Adventures 2 is based upon this concept, taking the form of an unwanted and mistreated child known as the Glitch.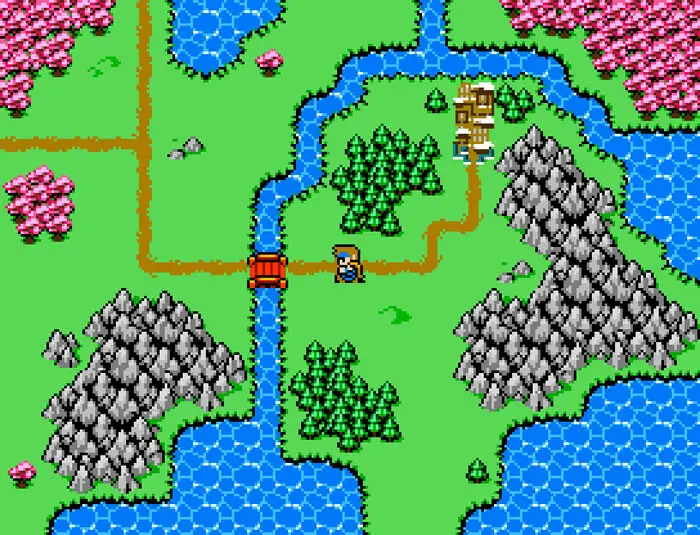 Faced with erasure, the Glitch lashes out, distorting the world and threatening its people. It's up to the player's party of 7 distinct characters (3 returning, 4 brand new) to undo these distortions and defeat the Glitch. But to do so, they'll have to brave dozens of dungeons, defeat deadly enemies, and even travel to other worlds!
Gameplay
Explore a vast and varied world, brought to life by vibrant 8-Bit graphics, memorable NES-accurate music, and people with personality. Players can enjoy strategic, fast-paced combat that focuses on unique character traits, swapping party members, managing the turn order, and using a variety of unique skills (including powerful Omega Bursts) – no mandatory grinding required!
Key Features
Beautiful, Vibrant 8-Bit graphics that bring the world to life!
Unforgettable NES-like Music with retro charm!
Classic RPG Gameplay enhanced by Modern Design (say goodbye to grinding!)
All New Battle System with 7 Unique Playable Characters!
An Engaging, Character-focused Story with Great Pacing & Meaningful Moments!
Explore Two Very Different Worlds – In the Computer World, Anything Goes!
A Villain with a Twist – the Glitch!
Discover Captivating Characters, and People with Personality!
Save Anywhere – Play for as long as you want, whenever you want to!
About developer
Joshua Hallaran is an Australian indie developer, working under the company name Critical Games since 2011. Best known for creating RPGs on the PC – notably 8-Bit Adventures & Tales Across Time – He's currently hard at work developing 8-Bit Adventures 2, with the collaboration of three very talented freelancers: artist Jerram Fahey, composer Carfonu, and programmer Dr "iBolt" Dhoom. The game is entirely self-funded and is by far the biggest project Critical Games has ever tackled. They hope to make it something truly special!
Release date & platform
The game will be released on PC but actually, there's not an exact release date, but it will be sometimes this year. In the meanwhile, you can already try it by download a demo from their website.