Eon of the Green is a turn-based strategy game, set in a far future, on the verge of earth's extinction.
Explore a world reigned by plant-based life. Encounter mysterious vegetable creatures. Gather the knowledge you need to unravel the secrets of this unsettling place. Spread your influence across the map. Soon you will discover that time is short. Can the earth be saved? Can you save any of its life?
In-Game Background Story
Inspired by Brian Aldiss' sci-fi novel 'Hothouse' Eon of the Green takes you on a journey far beyond human civilization. The rules of plant life – the perpetual growing, dying, decomposing and resurrecting – provide a unique take on the strategy genre. While the Sun goes nova, the Earth and the Moon have turned into satellites, resulting in a permanent Day and Night Side. As you expand to the North you reach the Traversers – giant vegetable spiders that created a permanent web connecting Earth and Moon. Stowed away, your creatures might reach the Moon!
Gameplay
In Eon of the Green you have to focus both on finding the right tactic/strategy in order to spread your resources as well as immerse yourself into the many narratives for a better understanding of the world you are thrown into. You gain control of creatures (7 classes and counting), group them and send them out. On your journeys your groups will encounter enemies. In the battle interface, you can develop individual tactics to line up your creatures in oder to minimize losses. Creatures are affected by permadeath.
A resource, so-called seeds have to be planted in order to unlock additional functions, bring vegetable allies to the battefield or install static defense at settlements. Moreover, you hatch fungi colonies: they will form networks with their surroundings and grow out to giant buildings. On your journeys you encounter NPCs, providing story-lines to access hidden locations and to accomplish different tasks in order to approach one of the end scenarios.
Key Features
Hundreds of hand-drawn illustrations of sceneries, resources and creatures capturing the atmosphere of a truely unique world
Different story-lines based on text that unfold via encounters in an open-world setting
A combination of 3-dimensional world view and 2-dimensional interfaces
A separate visual set-up for the fungi colonies in simulation game style
Multiple travel options including transport units, water routes and even a traverse to the moon
A challenging battle interface that enables plenty of individual strategies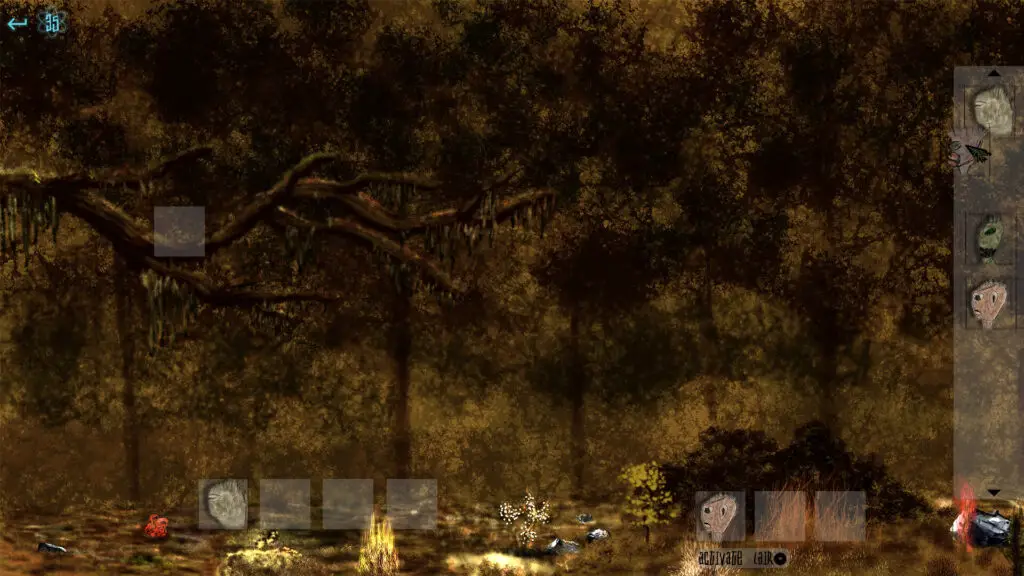 About the developer
Mixed Games is a new studio based in Brussels. Miky Kray, its founder, is a visual artist with a love for turn-based games.
Official website: http://eonofthegreen.com/
Release date & platforms
Eon of the Green is a PC game expected for 2022.