This is one of the most important pages of my blog - the page dedicated to all my supporters. All those crazy people, who, month after month, decide to make a small contribution to support the TBL project.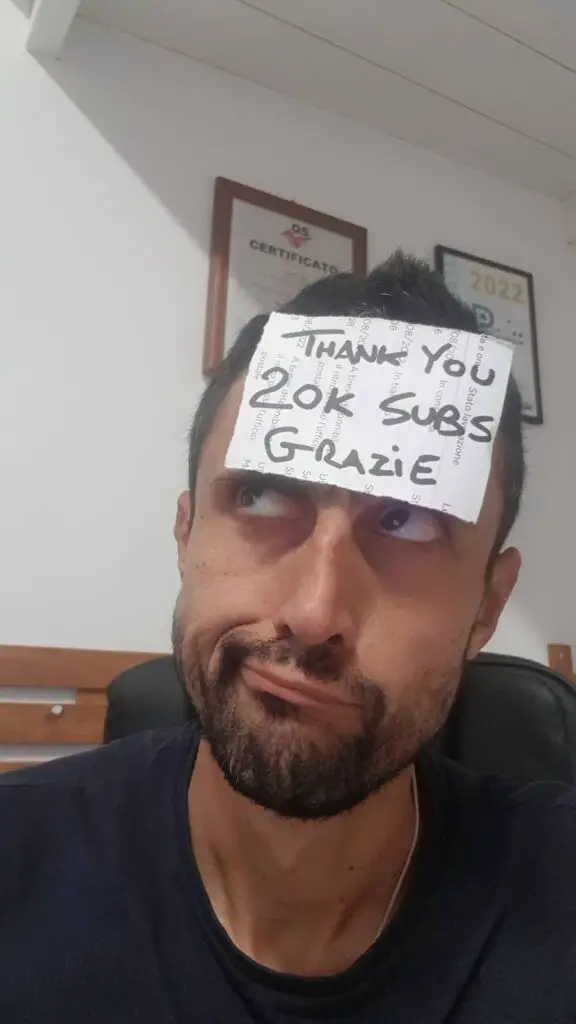 Why support TBL?
Ciao a tutti, I'm Marcello, RPG, and Strategy games enthusiast, and since 2018 I have been running the turn-based lovers project, a blog, and a youtube channel where I talk about games with turn-based mechanics. From the very beginning, turnbasedlovers was a self-funded project born of pure passion for RPG, strategy, and indie games.
The community has grown a lot since day one, fans of the genre, devs, and industry PRO are part of this community, and talking with them about games I try, top 10 lists, live streamings, and more, is what I like the most!!!
I dedicate about 2-3 hours a day to the project, and God knows I would like to dedicate more, but my day job and family routines do not allow me to do otherwise, even if the crazy idea of turning my passion for videogames into a job, is still there. The only way to dedicate more time to Turn Based Lovers is to generate higher incomes, and ads alone don't help.
In addition, to increase the quality of the written content, I'm hiring freelancers from time to time. Which, however, does lead to a significant increase in costs.
If you like turn-based games as much as I do, then you should definitely consider helping TBL on its quest!
How to do it?
A few months ago, I started the Youtube Membership program, a Patreon page, and a Buy Me A Coffee page where you can now contribute to the project. There are different Tiers, offering various advantages. Soldier, Skirmisher, Reaper, and Templar are the four levels I designed so far, each one with its perks. Loyalty badges, private discord rooms, Shout-outs inside my videos, exclusive giveaways, TBL website without ads, and more.
Finally, there are affiliate links that you can find in many of my articles. Usually, these links land on Humble Bundle and Fanatical. These give me a small percentage of each purchase, that was done through them.
Since these are all fairly new, I always welcome your suggestions on how to further improve them. I greatly appreciate your support, and I really want to make it as pleasant and engaging as it can be.
How will I use these funds?
Although I do cover a large portion of my expenses with personal funds and whatever income I get from ads and affiliate links, it's only a part of the overall cost. As such, I am extremely grateful for your support. It's especially invaluable now, as I work on consolidating and expanding the project. More income means more time I can dedicate to the project, and you can be certain that everything you send us will be invested in the future of TBL.
TBL premium Supporters So Far
Pristine Detailing (Youtube Templar Member)
A Glimpse of Luna (Youtube Reaper Member)
Stephen Reader (Youtube Skirmisher Member)
Matthew Olson (Patron Skirmisher)
Luis Jonay Garabote Gómez (Patron Skirmisher)
Evolyzer (Patron Skirmisher)