It has been an exciting year in 2022 for the turn-based genres. We've had some stunning entries into the indie scene with fantasy RPG turn-based games such as Wartales and Lost Eidolons, Western turn-based games such as Hard West II and Weird West, an exciting civilization turn-based game known as Old World, made by the former developers of Civilization V.
At the start of the year, the epic CRPG game set in the Roman Republic, known as Expeditions Rome, made you follow an epic storyline. Now, in this article, I'm going to be sharing with you the top 10 turn-based games that will arrive in 2023 that you need to wishlist now!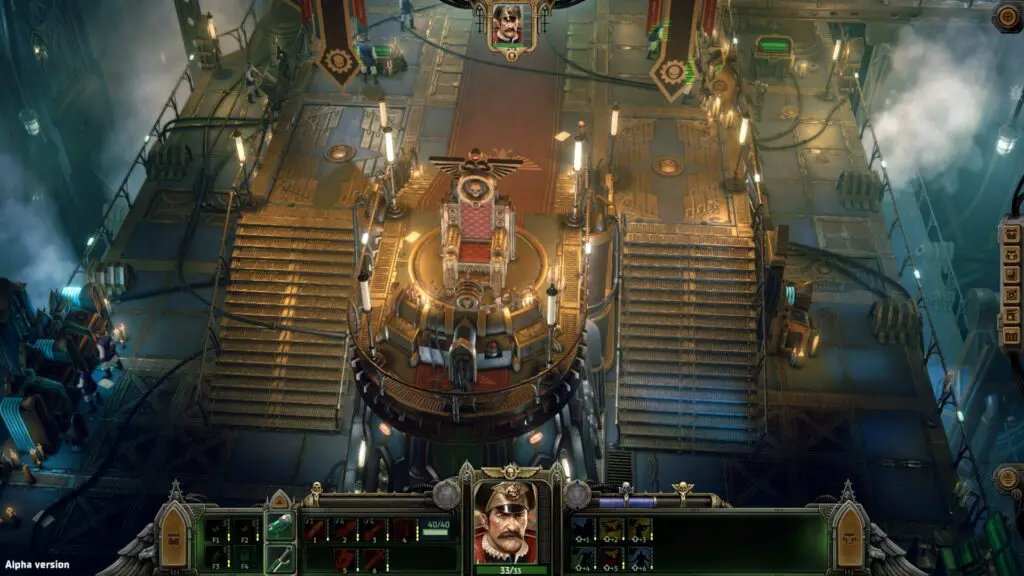 1) Baldur Gate III
Baldur Gate III is a hotly anticipated RPG turn-based title. That has been in the works ever since it was released in early access on the 6th of October 2020. Since then, it has delivered consistently with the developers hard at work at Larian studios. They are working and patching the game with new updates, weapons, classes, and armor systems. The game has been hailed and touted as a success and is a successful model for upcoming early-access games. 
Recently during the Game Awards. It was announced that Baldur Gate III's release date would be in 2023 you can find the video here:
The game has now released its hefty Collector's Item Edition to preorder, coming at a whopping $249. So if you have the money, it's well worth it.
Find the collector's edition here
That being said, this is a game that gives you choice, freedom, and exploration. If you haven't picked up the game already in early access. Now is an excellent time to do so. Or you can wait for August 2023 when the game comes out. At that moment it will be polished and ready to play!
2) Warhammer 40,000 Rogue Trader
Synopsis: Begin your journey in the first classic computer roleplaying game set in the grim darkness of the 41st millennium. Become a Rogue Trader, a scion of an ancient dynasty of daring privateers. That reign over their trade empire and explore the fringes of the Imperium's frontier.
This is a fantastic game that you need to wishlist in your steam list. And this is a game I would love to see on the Xbox Series X and Playstation 5. I've received early access to this game, and the combat is fun, invigorating, and intense. The music is fantastic and it immerses you in the lore. You play as a privateer, hunting down bandits and doing quests for rogues and cutthroats. And this is a harsh and unforgiving world.
An article examining the alpha stage of this game is going to be coming out soon as an early preview. This game is excellent for getting immersed into the world of Warhammer 40k. Currently, in early access, you can buy packs to support the developers and provide feedback in their alpha stage. The easiest way to get early access will cost you $40. However, this is a game worth a wishlist because, come release, it will be the biggest game on Steam! More information can be found here.
3) The Great War: The Western Front
This is an epic turn-based strategy real-time tactical game set during the era of WW1 from 1914 to 1919. This game has extensively been developed to reflect the horrors of World War One. It uses the weather, a daily feature of soldiers fighting in the trenches. This has caught my interest because it allows us to fight from the perspective of a WW1 General. Where these troops would be seen as divisions marked down on parchment of paper.
This game is meant to capture intense combat. I will be recreating the French defense of Verdun when I get my hands on this game. The game's studio, Frontier Foundry has collaborated with the Imperial War Museums to provide an accurate and authentic feeling. Where you can choose true-to-life infantry, weaponry, partially, and tanks of the time. You will be fighting WWI on a true scale. The screenshots of the game only prove that it is graphically, and visually, stunning. You can also four campaign modes, including playing the central powers as well!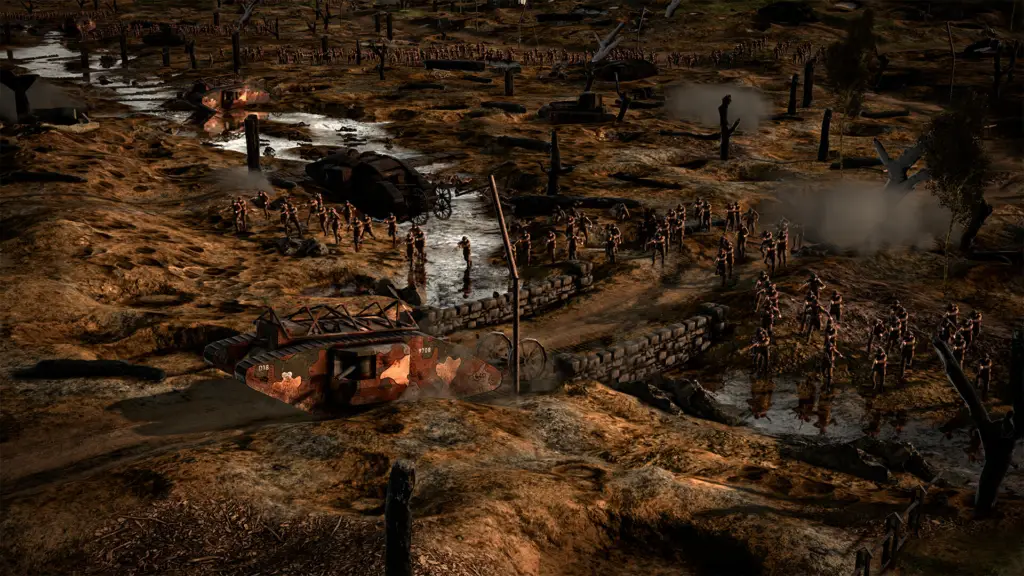 A prominent YouTuber, the Terminator has an excellent spotlight video which you can find here:
4) Mahokenshi
This gorgeous turn-based game has you playing as a Samurai. To protect the floating Celestial Islands from powerful demons and beasts. Including other creatures from Japanese folklore and legend. You will have access to your card deck, you will use this to defeat foes and complete missions. The game promises different playstyles through each character. Having a variety of options to start from the different houses: Sapphire, Topaz, Ruby, and Jade. Each house provides its own strengths and weaknesses. 
With over 200 illustrated cards. You start from a basic set of cards to advance into an advanced set of decks. This is achieved by defeating formidable foes, uncovering new treasures, and finding new locations to explore. The game's gorgeous 3D-designed maps allow you to encounter the people of the Celestial Islands. Save villages, embark on quests, and defeat the demons. This is an entirely worthy turn-based game that has gone under the radar, and thus it needs its attention! It will release on the 24th of January 2023! So not far at all!
Another prominent YouTuber Brought to Bear has covered this game here, which is well worth checking out:
5) Songs of Conquest
Songs of Conquest is an underrated gem in the fantasy turn-based genre. Lavapotion Studios achieved a new breakthrough in the genre. They managed to create an RTS that infused RPG and tactical combat. Carrying elements familiar to players of Paradox Games and Total War. When I played this game, I was taking loot, fighting small bandits, and slowly building my empire.
The game is still in early access but the core base game itself is finished. I feel there's a lot more they could do with this game in the future. And it is one of the most underrated turn-based games on Steam right now. And the 90s style artworks brilliantly with this. So I would thoroughly recommend getting it now. 
You can find Brought to Bear's playlist of videos here covering the game:
Here you can find his interview with the Lead Developer here:
You can also find my video here covering the gameplay of this wonderful game!
6) Ara: History Untold!
Ara History Untold is a brand new 4x title entering the Civilization and Humankind field.  In Ara History Untold you lead your people throughout history, developing arts, culture, diplomacy, and fighting your opponents. This game will instantly be similar to players of the 4x genre, carrying similar elements in between. This game is going to be on Xbox Game Pass for 2023 and is being published by Xbox. This is a game well worth keeping your eyes on.
7) Alliance of the Sacred Suns
Alliance of the Sacred Suns is a brand new entry into the 4x strategy genre, where you play the role of an Emperor that is struggling to maintain his crumbling empire. You will have to deal with politics, court intrigue, and betrayal. Schemes and conspiracies will surround you in your rule, you will have to create the story of your own playthrough, in which you will craft this wonderful narrative.
Find the website of the game here
8) Spellforce Conquest of Eo
THQ Nordic has always delivered with its turn-based strategy games, starting with the Spellforce series itself. In this game, you command mighty heroes and armies, sending them on countless quests to raise your wizard's tower to become a great mage. You will start in a small wizard's tower, and slowly progress through questing, raising armies, and hunting for ancient artifacts. The game looks gorgeous, and I cannot wait to try it out!
9) Field of Glory Kingdoms
Field of Glory Kingdoms looks to be a promising debut in the turn-based strategy genre, combining Total War and Paradox elements. The game that this reminds me most off is Knights of Honor II. The campaign is set over a vast continent of Europe with hundreds of factions to choose from, extending all the way to India. I can guarantee that this type of 4x genre mixed with the genes of total war creates a unique and niche blend of strategy games that need to come back.
In the early 2000s, you had games like Empire Earth, Rise of Nations, and Age of Empires. In today's age, you have games such as Knights of Honor II, Civilisation 6, Humankind, and Field of Glory Kingdoms. This is looking to be an epic title and one that needs to be on your wishlist now!
10) Broken Roads
Broken Road is a narrative-driven RPG that brings exploration, strategic turn-based combat, and meaningful philosophical choices to an all-new Australian post-apocalyptic setting. This game looks to have an epic narrative, and will seem to have a lot of depth, immersive, and a lot more!
Find the game on Playstation Store
Check out my video here: