Developers Triumph Studios and publishers Paradox Interactive recently announced massive details for Age of Wonders 4's latest expansion. Titled Empires & Ashes, this expansion contains the largest content addition in Age of Wonders 4 to date. And as if that wasn't enough, in addition to the massive expansion is a large free content update called the "Golem Update". The expansion and the updates will be available on PC, PlayStation 5, and Xbox Series X | S starting on November 7th, 2023.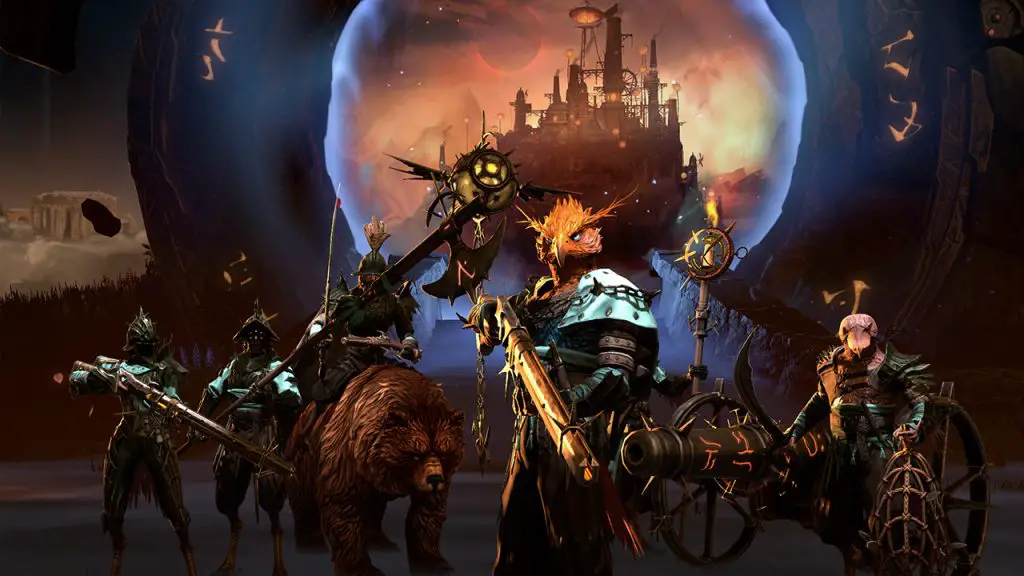 About Empires & Ashes Expansion
This newest expansion for Age of Wonders 4 is said to be the largest content addition to the game to date. Introducing an industrial culture of war, a new avian physical form, an added victory condition, new Tomes of Magic, mounts, missions, and more.
Empires & Ashes – Key Features
Reaver Culture: Push progress forward at any cost in the Reaver culture. Whose industrial might is fueled by conquests and raids. These expert engineers have mastered the art of binding magic to technology to achieve unparalleled power and dominance
Avian Form: Hatch your most cunning strategy yet with the new Avian Form. Complete with a set of traits and customization options
4 New Tomes: Sharpen your anti-magic prowess, unlock the secrets of transmutation, and muster legions of machines and automatons. Bring forth magical mechanical wonders and dominate the battlefield like never before
New Seals of Power Victory Mechanic: Locate and claim the Seals of Power to control access to the Astral Sea. Hold them long enough to control the realm in a fan-favorite Age of Wonders victory condition!
2 New Story Missions: Fight alongside Laryssa in order to stop the rampaging forces of Chaos from destroying the Astral Sea
A New Ancient Wonder and Infestation Location: Unearth a new hidden wonder and explore infested derelict workshops. Harness the power of ancient relics and clear the path to greatness!
New Wildlife Units and Mounts: From bear mounts to scrap hermits, ready to heed your orders, or fall before your might
6 New Music Tracks: Let 6 new tracks transport you to a world of fantasy and adventure!
About Golem Update
In addition to the expansion is the Golem Update. A large free content update which adds new game features for all players. The update will launch alongside the expansion on November 7th, 2023.
Update includes
Item Forge: Create new equipment for your heroes and march into battle with unparalleled power and style
War Coordination: Give specific instructions to your vassals to aid you in times of war
Form Trait Rework: Design your race's inherent physical abilities with new levels of freedom
New Events: 25 new in-game events to encounter, themed around war and conquest
Improved Water Gameplay: Graphical and mechanical improvements to sailing the seas on the world map and in combat
New Spellbook Interface: Browse your available spells from a proper Wizard's tome
Release
Age of Wonders 4: Empires & Ashes and the Goblin Update will be releasing on November 7th, 2023. The expansion has a suggested retail price of $19.99 / £16.99 / €19.99. Players who already purchased the Premium Edition or the Expansion Pass will automatically receive the expansion. The expansion will be available on Steam, GOG, Epic, Xbox, and PlayStation