The sequel to the award winning tabletop inspired, turn-based co-op RPG will finally has a release date! For The King II is the next installment to IronOak Games' For The King franchise. Fans of the first game and of coop RPGs can finally get their hands on the game on November 2nd, 2023.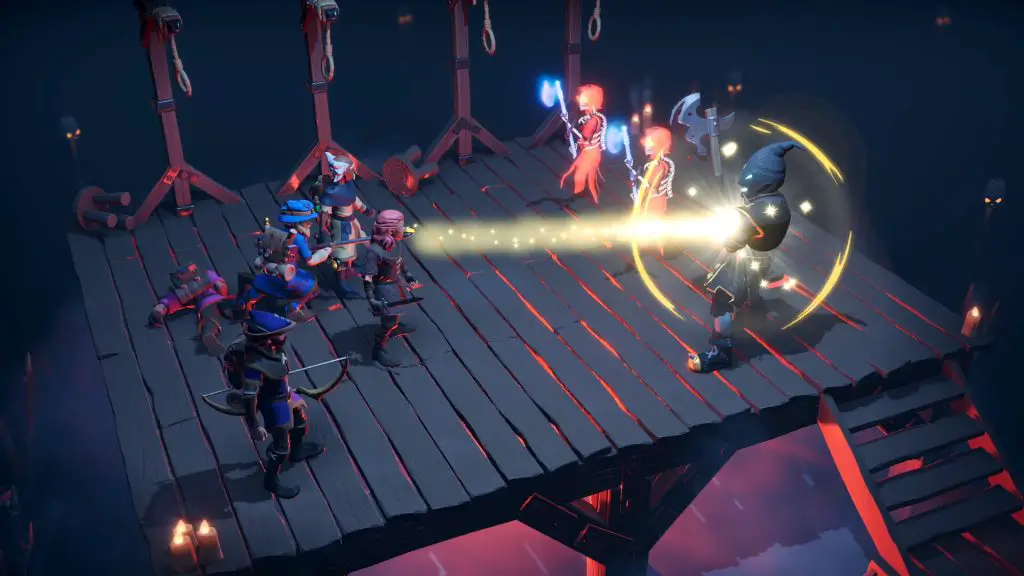 About For The King II
The game is a sequel to the turn-based co-op tabletop RPG, For The King. Embark on an adventure to fight against the tyrannical Queen of Fahrul either alone or as a party of four players. Unravel the beloved Queen's terrible secret or die trying!
Features
Brutal Turn-Based Tabletop RPG Combat – When the dice determine whether you live or die, you'll have to pick your battles carefully. Arm your characters with the skills and gear needed to succeed in this famously unforgiving combat system that rewards strategy and foresight

Online and Local Multiplayer for Up to Four Players – Strategize and fight side-by-side with your friends in the everchanging world of Fahrul or split up to claim all of the wonderous loot for yourself—or die trying!

Create Your Perfect Party with Pen-and-Paper-Style Characters – Choose your party from a diverse selection of classes; each with their own unique stats and abilities—before embarking into the world on deadly adventures!

Seize Your Opportunity with Roguelike Loot Drops! – Loot fallen enemies and explore deadly dungeons to discover weapons and armor that offer unique abilities, tactical advantages and powerful synergies. The more you play the more you permanently unlock items for your characters between playthroughs

Never Adventure the Same Way Twice – From the vast number of character and item combinations to the procedurally generated maps, quests, loot, and events—the world of Fahrul is always changing and will constantly keep you on your toes!

Take in the Sights and Sounds of a Reimagined Fahrul – With a whole host of new biomes to explore, a beautiful updated art style and a brand-new original soundtrack—For The King II transports you deep into the wonders of Fahrul, leading you further than ever before into this stunningly imagined land of adventure.
RELEASE
Publisher Curve Games and developer IronOak Games announced that the game launches on Steam on November 2nd, 2023.