Here we are for the fourth episode of Keep an Eye on It. Today I get a bit personal, and I show you 5 games that I would like to know more about, since as of today (9 December 2020) there isn't much news or details related to gameplay. All the projects you find below are fantastic turn-based indie RPGs, at least for me, and perhaps the little news around the web will help to raise the hype.
As with every weekly appointment, you will also find the video version on the youtube channel that I invite you to share and comment on. I await your comments, let me know which game you are waiting for the most.
Tale of Ronin
Developer: Dead Mage
Platforms: PC
The world of the Samurai has always fascinated me, and in Tale of Ronin it seems to be very detailed and well done. We will play a ronin who will have to make choices and who can die permanently without ending the game. In fact, when our hero dies we will take possession of another samurai and the in-game world will keep going. A turn-based but simultaneous combat system, something that lately is often seen in video games and that I honestly do not mind. The Tale of Ronin Steam page lists 2021 as the release date, but for now, all we can do is add it to the Wishlist and wait.
Ruined King: A League of Legends Story
Developer: Airship Syndicate
Platforms: PC, XBOX X S, PS4, PS5 e Nintendo Switch.
This intrigues me and a lot. Ruined King is a turn-based game set in the world of League of Legends. Developed by Airship Syndicate, the guys from Battle Chaser and Darksider. There aren't a lot of details apart from a trailer, some concept art, the six heroes we can play and the use of the Lane Initiative System, but what is the Lane Initiative System? Both the official website and the Steam page talk about a release date scheduled for early 2021, so maybe we won't have to wait long to start playing it on PC, XBOX X S, PS4, PS5 and Nintendo Switch.
We are the Plague
Developer: Forever Entertainment S. A.
Platforms: PC, Nintendo Switch
We are the Plague by Forever Entertainment S. A. is a turn-based tactical reminiscent of the gameplay of Fire Emblem but in a decidedly more serious and dark setting. In the game, we will play the role of a dying soldier who is restored in strength by the plague. Guided by the plague we will have to be able to take revenge on the world and on all those who have hurt us. To tell the truth there is also a demo, there has been a demo for a long time, but after that we haven't had any more news, and believe that the game was initially to be released by the end of 2019. On the Steam discussion group the developers have said they are on standby with development and are reviewing the mechanics, so sooner or later We are the Plague will be released on PC & Nintendo Switch.
BEAST
Developer: False Prophet and The Blood Moons
Platforms: PC
Another game with a truly inspired concept. Beast, developed by False Prophet and The Blood Moons is a turn-based strategy with choices that change the course of the story, permadeath of the characters (15 playable), and management of the Warband. I imagine something like Banner Saga, but this is just my idea. There is a website where unfortunately there isn't any news and the Steam page with some nice writing says coming soon. We will wait and see.
Darkest Dungeon 2
Developer: Red Hook Studios
Platforms: Pc, PS4, PS5, XBOX X/S, Nintendo Switch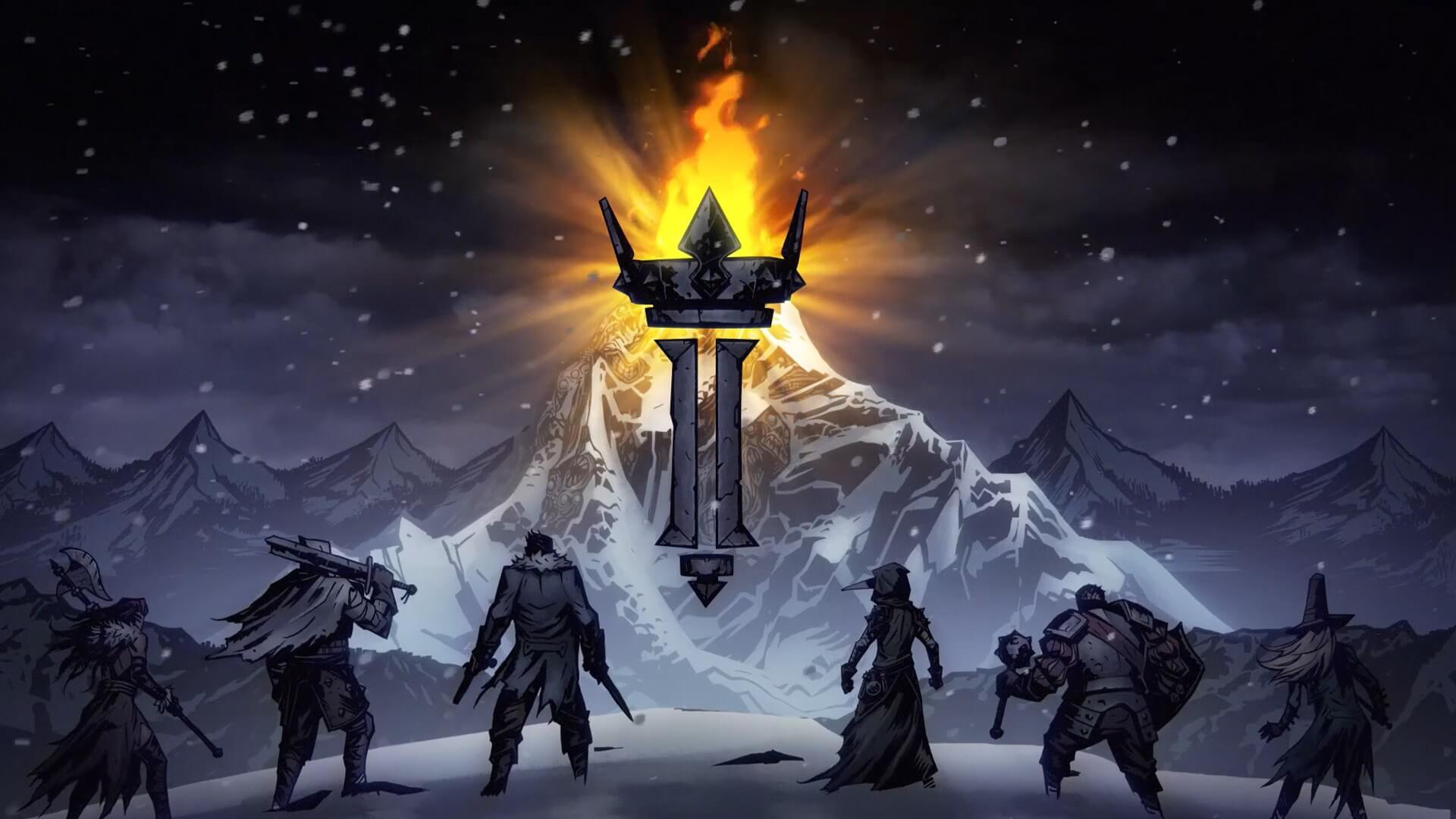 A game that has become a reference for many developers who have been inspired and continues to do so. So there is no need for an introduction and I think I'm not the only one waiting impatiently for some more details. For now we only know that the combat system remains the same and there will be additions to the mechanics and visual presentation. In a tweet, the developers said they were blown away by Darkest Dungeon 2 and that the team is working hard on the game. Darkest Dungeon 2 will be a PC title and almost certainly, as happened for the predecessor, will also arrive on consoles. We look forward to it.
We have reached the end of my usual poorly written article, but with 5 fabulous turn-based RPGs for which we await some news and more details. I remind you to reach me on Twitter and on our Discord Server. See you at the next article. CIAO