Spring has truly arrived here in Italy, with longer days and a warmer breeze in the air. It's my favorite time of the year, and I have some exciting news to share with you. This month, some of the most anticipated indie turn-based RPGs of 2023 are being released, and I can't wait to get my hands on them. But let's keep this between us, shall we?
While I may not have caught all of the releases, I have handpicked some gems I think you'll love. These turn-based games releasing in April 2023, are sure to give you some great ideas for your next purchase, and I'm excited to share them with you. No need for lengthy introductions, let's dive right in.
Wartales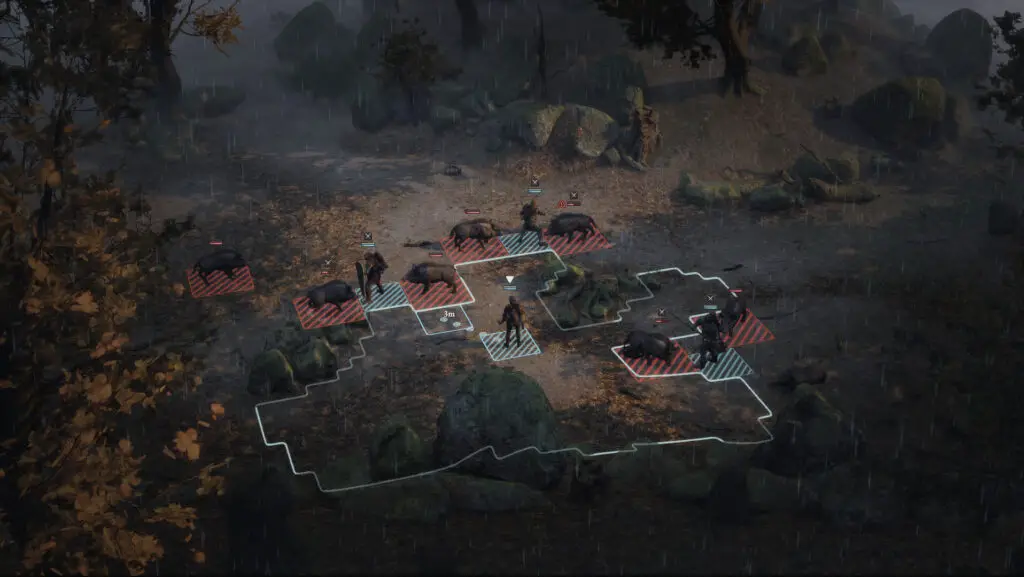 Let's start with probably the most anticipated game of the month, and for a good reason. Wartales is a highly anticipated open-world RPG that immerses players in a medieval universe leading a group of mercenaries on a perilous quest for wealth and recognition. Set in a world ravaged by destitution and greed, players explore vast open-world landscapes, collect bounties, and take on contracts to make a name for themselves.
As the leader, players customize their group's skills, equipment, and appearance to help them endure and recover from the hardships each day brings. Wartales offers an intuitive RPG progression and crafting system, tactical turn-based combat, and a co-op mode for up to 4 players, allowing players to traverse the land with friends and build unbreakable bonds. Get ready to immerse yourself in a medieval world filled with danger, mystery, and adventure. On PC via Steam the 12th of April
Shardpunk: Verminfall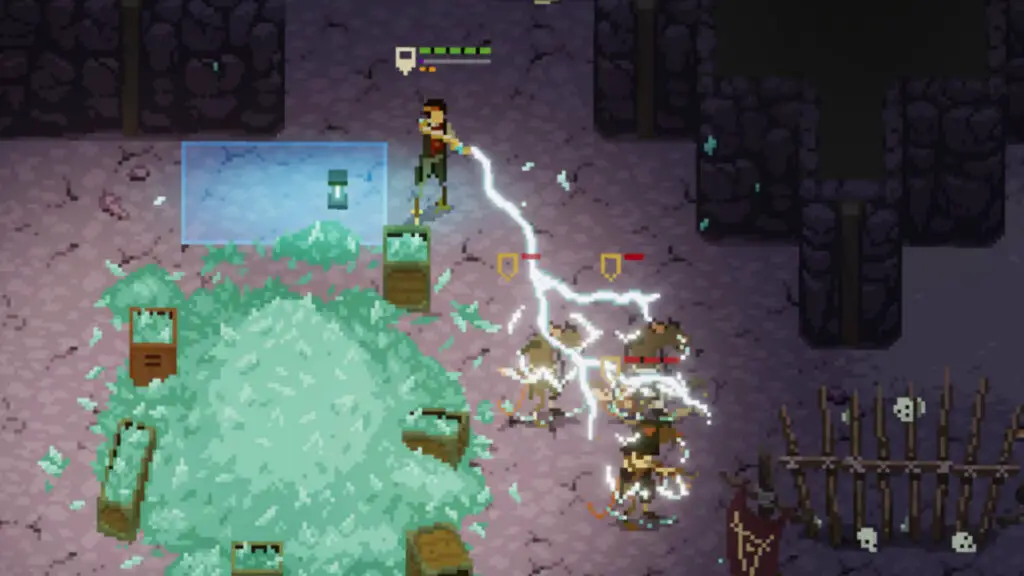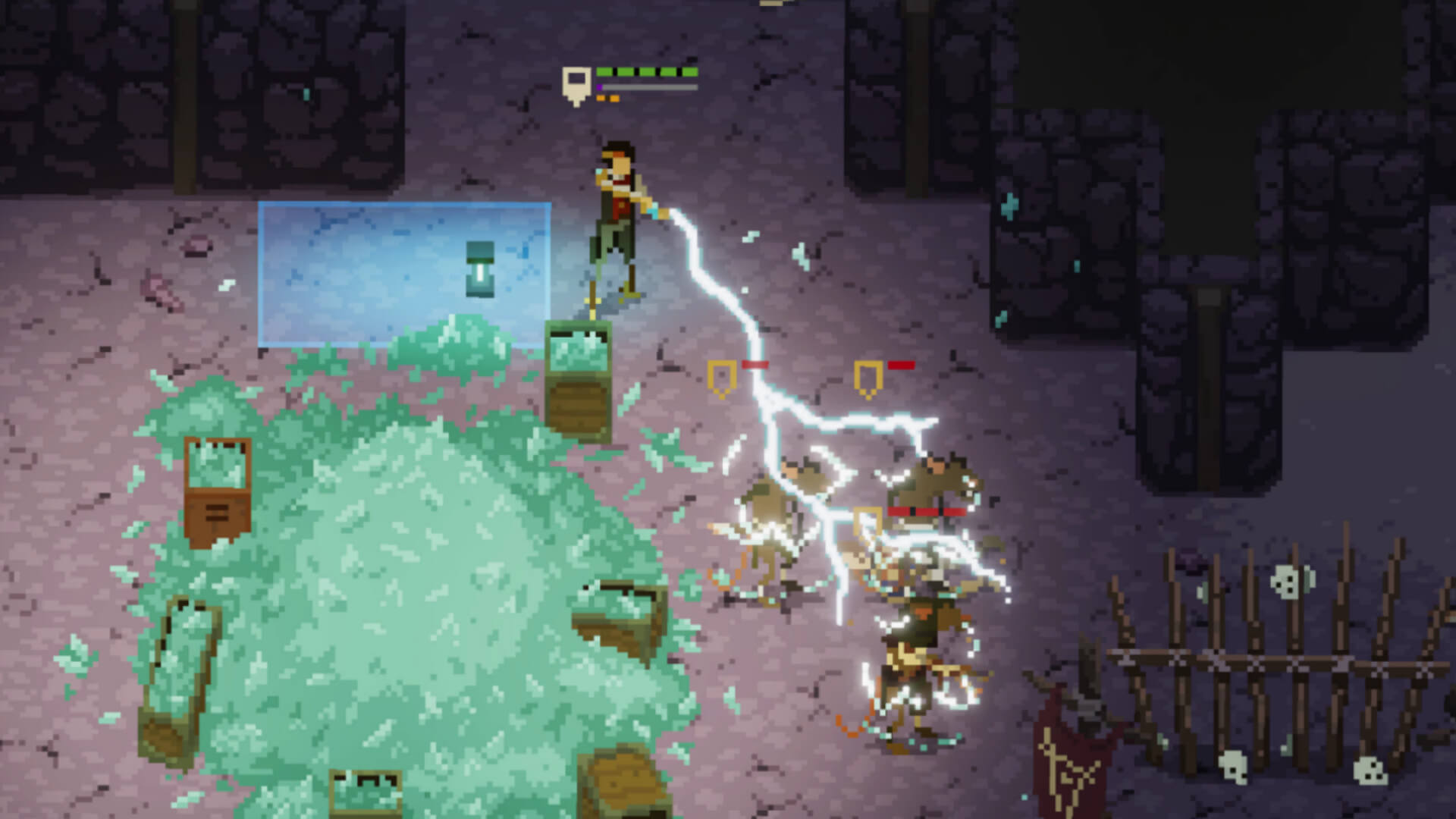 In Shardpunk: Verminfall, players must gather a team, scavenge for resources, and fight hordes of enemies to seek shelter in fusion core-operated bunkers and survive another day in the war-torn Capital. The game combines turn-based tactical strategy with RPG, survival, and resource management.
Players must make difficult decisions and live with the consequences while exploring grid-based levels full of tactical possibilities and fighting off rats with a steampunk arsenal. The game features a motley crew of characters, each with unique abilities, equipment, perks, shortcomings, and pixel art visuals that set a Victorian mood. Shardpunk: Verminfall will hit Steam on the 13th of April
Archmage Rises (EA)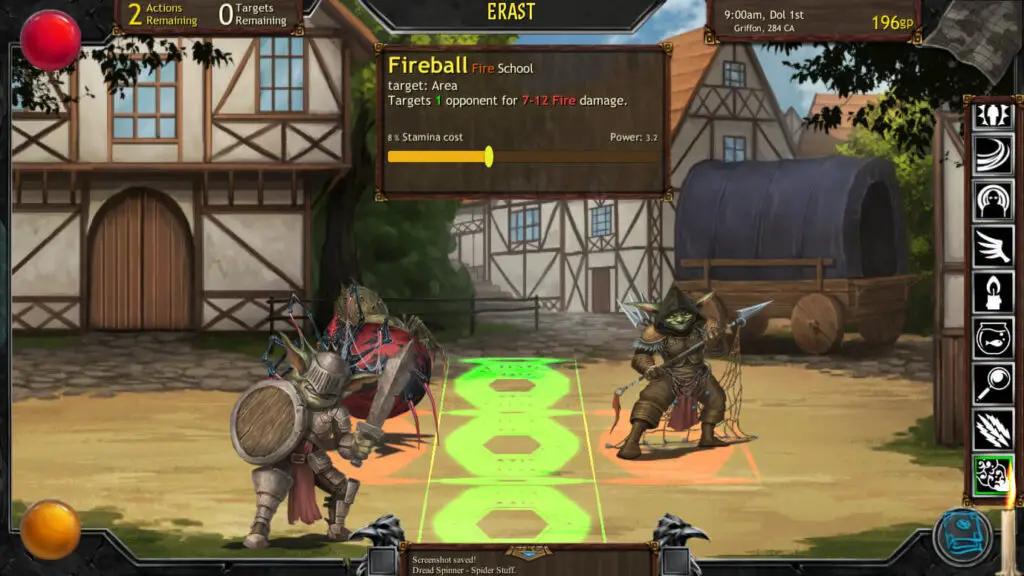 Archmage Rises is a medieval fantasy world simulator where players can create their own stories, make choices with real consequences, and use magic to overcome obstacles. The game features an open world with in-depth political, economic, and military simulations and a religion/spirituality/worship system.
Players can explore dungeons, discover artifacts of ancient power, and gain skills in 5 distinct schools of magic. Archmage Rises allows for total freedom of choice, from good to evil and everything in between. Swearing fealty to nobles, gaining lands and estate, investing in town shops, starting a family, hiring apprentices and minions, and building a mage tower are some of the things players must be ready to do.
The game features unparalleled NPC interaction, crafting, enchanting, and a realistic supply-demand economy. The world progresses, and ages, with or without the player's involvement, and the game features a revolutionary blight system that creates realistic quests. Archmage Rises will arrive on Steam Early Access on the 17th of April.
Shattered Heaven (EA)
Shattered Heaven is a single-player deck-building game that combines card games, RPG elements, and rogue-like gameplay. The game offers a deep crafting system and features a gripping narrative with a branching story structure featuring a unique 2D cartoon style with dark fantasy and Lovecraftian themes and an epic soundtrack.
Shattered Heaven includes tactical RPG fights and innovative crafting and unique mechanics. Set in a post-apocalyptic world where four factions fight each other for survival. The only way to break the curse is to offer a Vestal and a team of warriors as a sacrifice for the War of Ascension. Expected to be released in early access on PC on the 19th of April, curious players can give the game a go with the available demo.
Advance Wars 1+2: Re-Boot Camp
Advance Wars 1+2 Re:Boot Camp is a remastered collection of Advance Wars and Advance Wars 2, optimized for the Nintendo Switch with enhanced controls. Originally slated for release in Spring 2022, the collection was delayed for over a year due to the outbreak of the Russia-Ukraine war.
However, fans of the series can now mark their calendars for April 21, 2023, when the highly anticipated collection will finally be available. Don't miss out on the chance to experience these classic games with improved graphics and gameplay on the Switch.
Honkai: Star Rail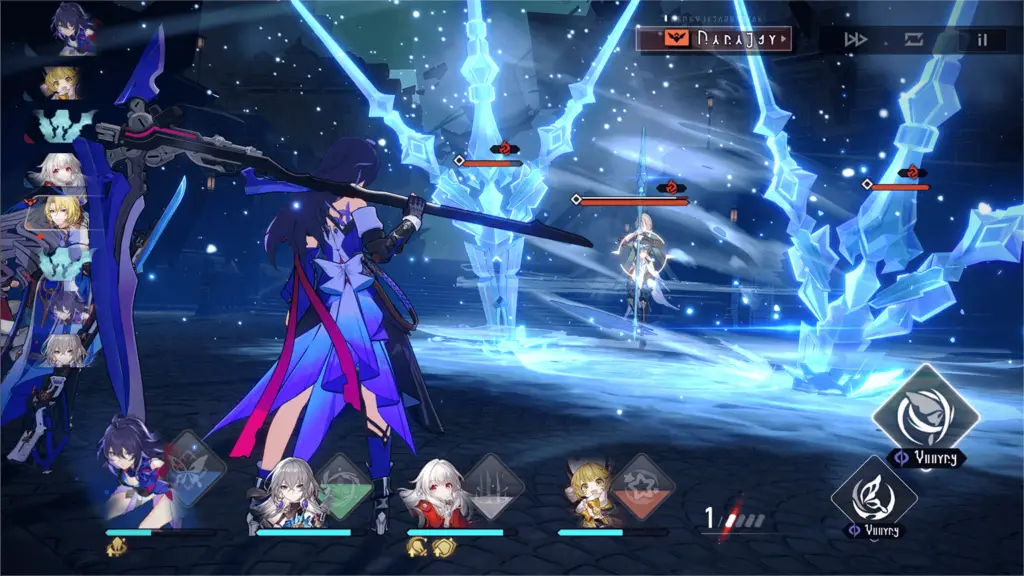 If you're a fan of Genshin Impact but would prefer a sci-fi space setting, then the new title HoYoverse is perfect for you and its debut is just around the corner. Honkai: Star Rail will be released on PC (via EPIC Games Store) and iOS and Android devices on April 26th, with a PlayStation 5 version in development.
In this free-to-play JRPG SCI-FI game, players will embark on a journey aboard the Astral Express, with some "special" passengers. As "The Trailblazer," players will discover the realms of the universe and the secrets buried in legends. Exploration is at the center of every adventure, and in Honkai: Star Rail, there is a world waiting to be discovered, with mythological elements combined in a sci-fi space story.
The gameplay system will be something completely different from what we saw in Genshin Impact, offering a party composed of four characters, and a turn-based combat system. Honkai: Star Rail promises to be a thrilling and immersive experience for RPG enthusiasts alike.
Together in Battle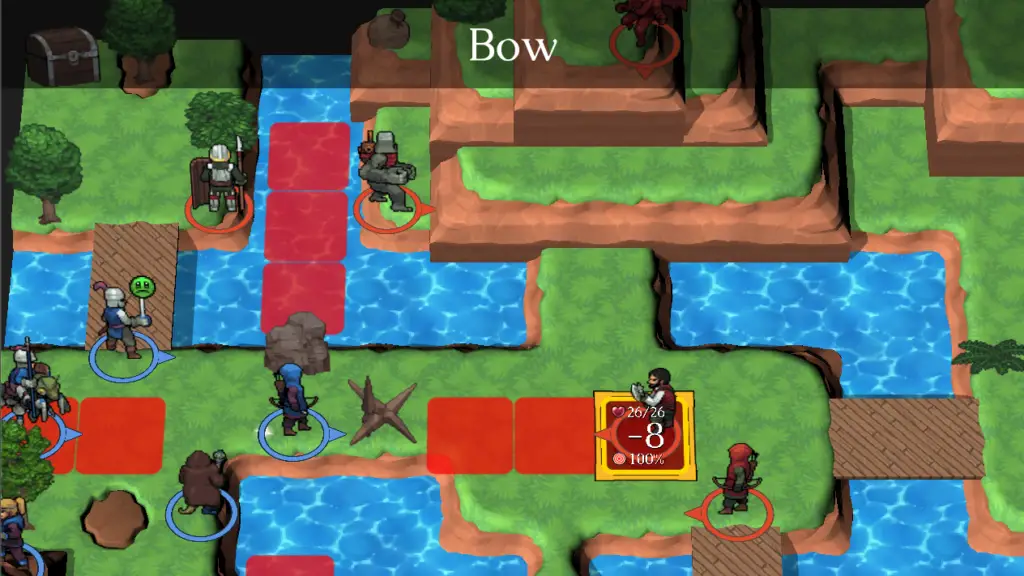 Together in Battle is a procedurally generated strategy RPG and team management roguelite game set in the island kingdom of Dese. Players must enter the gladiatorial games to find loyal fighters while uncovering a sinister conspiracy and dealing with random events. The game features deep procedurally generated characters with unique traits, beliefs, hobbies, and secrets.
The turn-based combat system includes mechanics like backstabbing, elevation, knockbacks, destructible environments, and defensive terrain. With six playable species, 72 distinct character classes, 155 skills, and a campaign creation suite, Together in Battle is sure to give players lots to hang about. It also has mod support for custom music, sound effects, character classes, AI profiles, and more. Set to be released the 25th of April on PC via Steam.
Fairy Fencer F: Refrain Chord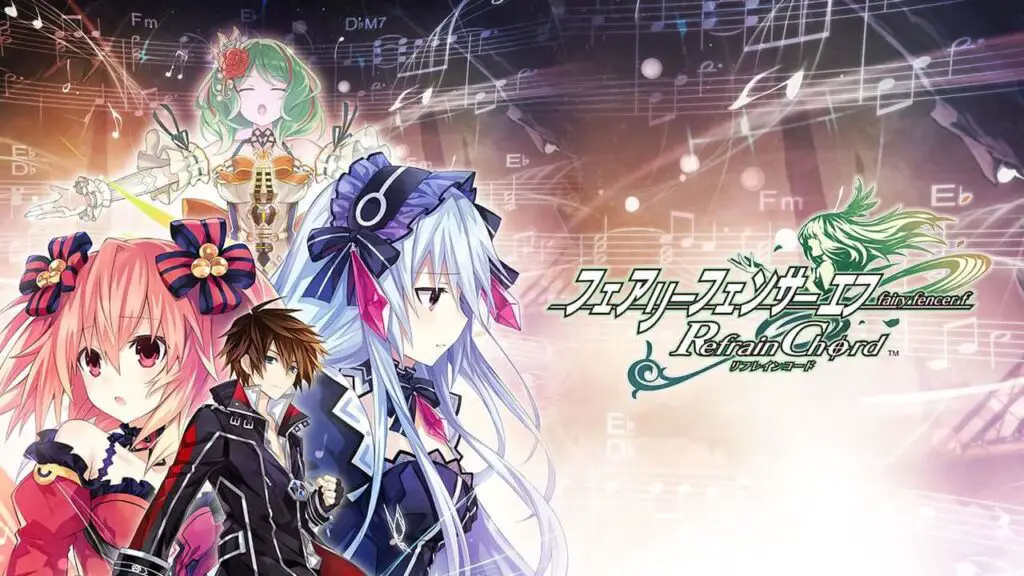 Developer Sting and publisher Compile Heart are ready to release a new Fairy Fencer F series game titled Fairy Fencer F: Refrain Chord. It is a sort of reboot of the JRPG originally released in Japan in 2013 and re-released in an expanded and revised version under the name Fairy Fencer F: Advent Dark Force.
With this reboot, Fairy Fencer F turns into a strategic role-playing game that will call to battle familiar faces in the series alongside new entries called Divas. The game will take on a strongly tactical approach with arenas structured on multiple levels, where the mechanics of songs will be central to victory (for example, the song of the fairy Aria temporarily strengthens the statistics of allies within the range of the same).
The game will still maintain the basic features of a JRPG, allowing the player to customize their equipment and distribute skill points to both the main characters and the fairies. Fairy Fencer F: Refrain Chord is planned for release on PlayStation 4, PlayStation 5, and Nintendo Switch on the 25th of April.
Desta: The Memories Between (Dream Team Edition) 26 April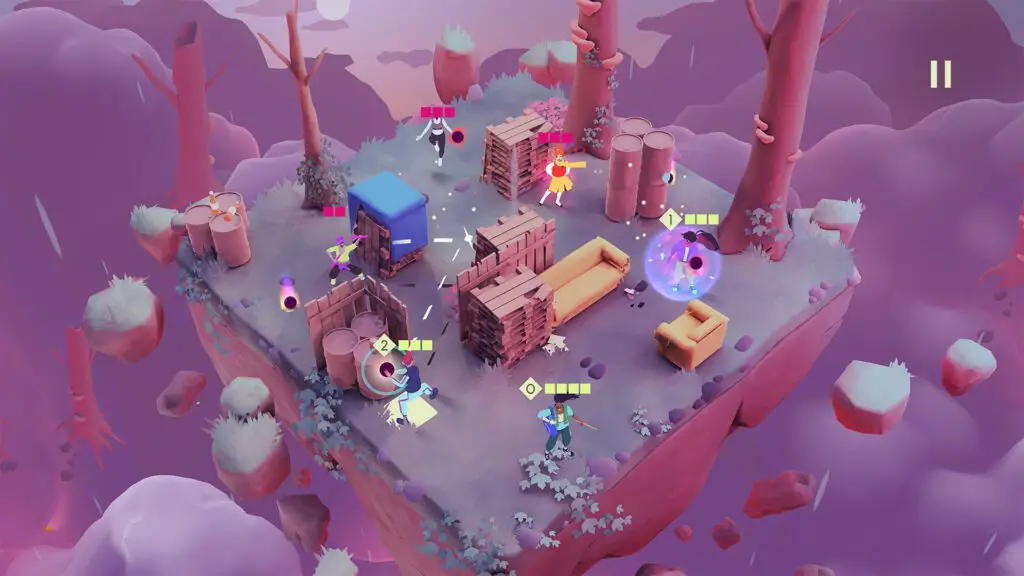 Desta: The Memories Between is a heartfelt and surreal team-based tactics adventure game that combines character storytelling with physics gameplay. In the game, players fall into a mysterious dreamworld filled with shattered memories and must use perfect throws and trick shots to overcome tactical challenges and progress through the game's turn-based encounters.
The game also features a full voice cast, new abilities to level up, and a personal story that is designed for players of all skill levels. The Dream Team Edition includes all major content updates, new game modes, a complete game soundtrack, and a digital art book, making it the ultimate bundle for fans of ustwo games. Set for a PC release on the 26th of April 2023
Zoria: Age of Shattering (EA)
Zoria: Age of Shattering is a squad-based tactical RPG set in a vast fantasy world where players lead a team of four heroes with unique skills and perks through various lands against countless groups of monsters and bosses. The game features fluid turn-based combat, outpost and followers management, and exploration of unknown areas that hold mysteries. Each team member contributes to battles by using their unique skills to attack, heal, shield allies, and inflict status ailments.
Players must take care of their warriors' skill development, equipment, and vitality, and wisely manage their outpost to unlock new wings and upgrades for the buildings. By sending selected party members on autonomic missions, players can gain resources, quests, and items, but must also remember that their lives are in their hands. Zoria: Age of Shattering is expected on PC via Steam on the 27th of April in Early Access.
Ash of Gods: The Way
Ash of Gods: The Way is a turn-based tactical battle game where players must strategically plan and execute their moves to conquer each battle with different rules and objectives. Players build winning decks of warriors, equipment, and spells from four different factions and battle their way through a series of major tournaments.
The game offers a huge range of cards to choose from, allowing players to experiment with different strategies. The core gameplay is deceptively simple but challenging, and each battle is a carefully crafted test of players' skills. The game also features RPG-style conversations and a non-linear main plot with multiple endings, giving players the freedom to choose their own way. Set for the 27th of April on Steam.
Let me know what you think about my Top 11 Picks of April 2023. Below you can find the video version of this article.