Ciao a tutti. Another week and another episode with Keep An Eye On It, now in its twenty-first episode. Also, this week 5 really promising games, but before starting, I want to inform you that on Friday at 9:30 PM GMT + 1 I will be a guest in the Ludico Forum Podcast. It is a quite famous podcast in Italy and we will talk about turn-based games. If you like, you can follow the podcast live on Runtime Radio. You will also find the podcast on Spreaker, Apple Podcasts, and also Spotify.
But now let's talk about 5 turn-based promising games. Let's go
Acheron's Souls
Battle royals are very much in vogue lately, but what if we bring the battle royal back into a turn-based game? Acheron's Souls by Vidibond S.L. is the answer. A truly original idea for this turn-based tactical that throws us into an arena for only-one-survivor clashes, or with team fights where it will be very important to coordinate the moves with the other party members. Another peculiarity of the game, you will need the downloadable app on playstore or apple store to control your character, moreover, by streaming the game you can play with up to 8 friends even if they don't have the game in their library!
Key features
Acheron's Souls has a buch of heroes with a background that details them and with which we can understand the reasons that move them to fight in each battle. Up to 8 players can duel simultaneously.

The game has different game modes, such a 'Battle Royale' mode where the last player standing wins to or a team mode where the tactics and coordination of the players is the key to victory.

Acheron's Souls is a turn-based game. In each turn you can send three actions (move, attack or defend). Heroes have special active and passive abilities that make each game have endless possibilities.

The battlefield will change throughout the game, activating traps that cause damage or altered states and that will make the player have to be in continuous movement.
Acheron's Souls should be available in early access this month. On Steam.
UFO2: Extraterrestrials
A mega galactic reference to the progenitor of the genre. After a long pregnancy Ufo2: Extraterrestrials by Chaos Concept is ready to hit Steam. A turn-based strategy where we find all, and I said again, all the X-Com elements; the globe where to control the world situation, air pursuits, research, and the tactical map where to use our beloved soldiers and their brand new weapons, all with a graphic style that seems to come out of the 90s.
Key features
A fully 3D game combining real-time global strategy & air combat with turn-based tactical missions
A turn-based "I-Go-You-Go" tactical squad-based game system
Interactive environments with destructible terrain
A large number of technologies, weapons, and combat units to develop
A large number of aliens to interrogate
Strong RPG elements where soldiers' stats improve with experience
Dynamic lighting for intense fire-fights
Final Gameplay design and balance tweaks by the author of the popular original UFO: ET Bman Ease of Use Mod
We return to killing aliens very soon, the release date should be between the end of May and June. On Steam
Valthirian Arc: Hero School Story 2
In Valthirian Arc: Hero School Story 2 by Agate it seems to be at Hogwarts, not so much for the setting, which here is more cartoonish, but for the idea behind it. In fact, in the game we will have to manage a school of wizards and warriors who from simple students will have to become heroes by carrying out missions throughout the empire and creating real dynasties. Management elements, the ability to customize the academy, and turn-based battles typical of JRPGs.
No release date, but a simple "coming soon" on Steam.
Skald: Against the Black Priory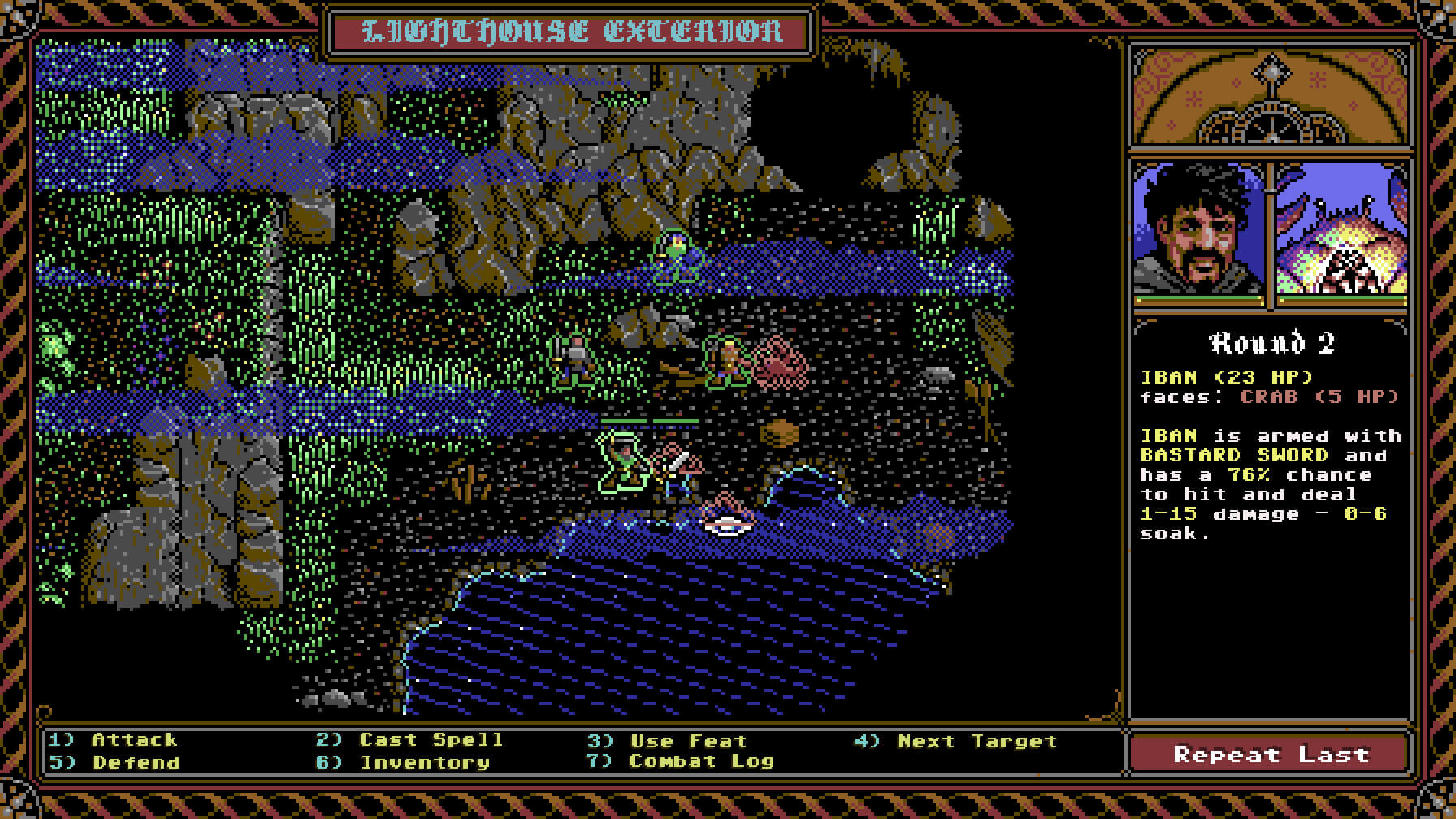 One of my favorites this week. Skald: Against the Black Priory by Scape-IT AS is a pure RPG that recalls the great titles of the past and proposing retro pixel art graphics. An open and vast game world and a lot of freedom in the development of your characters and those you will meet during your travels. Tactical combat that takes place on grid maps promises to be swift and brutal.
Key features
Lovingly crafted retro-style art:
Experience a richly illustrated world of authentic pixel art using thousands of hand-drawn tiles and images
A palette inspired by the legendary Commodore 64 computer.
Optional CRT filter for that authentic old-school experience.
Deep character creation:
Build your main character and recruit a party from among a dozen diverse characters, each with their own skill-set, agenda and personality.
Choose from a dozen classes and backgrounds as well as heaps of feats, spells and equipment as you take your party from level 1 to 20.
Crunchy tactical combat:
Engage in challenging, fast-paced, turn- and grid-based combat.
Play it your way, with fully customizable difficulty and feedback settings. Or hit 'auto-resolve', lean back, and (hopefully) watch your party cleave a bloody path through their foes.
Skald: Against the Black Priory is expected for the second of August 2021 on Steam
Eden Falling
Let's see at the last of the list, Eden Falling by Razor Edge Games. An RPG set on planet earth devastated by mutations and destruction after the crash of an alien asteroid. We impersonate one of the survivors that we will have to grow thanks to a Skill-based system and face monsters of different kinds and other human factions in turn-based combat. A quest system that changes every time offering always a new experience and the ability to play in multiplayer or on worlds shared by other players.
Key features
Play with as Many People as You Want | Play alone, with a group of friends, or visit our servers to play with many adventurers.
Gain the Edge Against Overwhelming Odds | Gain destiny points by completing contracts (quests). Use destiny points to change your character's fate.
Become a Legend | Build reputation and complete contracts to influence the Faction Wars, gain companions, and create your own faction.
Fight Your Way | Choose from basic items like clubs to the most cutting edge Tec such as plasma weapons.
Uncover Hidden Gems | Discover secret classes, recipes and crafting system help you survive in a wide-open world – and much more with every update!
No release date yet for Eden Falling. On Steam
This episode has come to an end too, let me know what you think of these 5 turn-based games in the comments on Twitter or the Discord server. I wish you a good week.
CIAO