Here we are with the sixth episode of KEEP AN EYE ON IT. My weekly column where i collect 5 and sometimes more upcoming turn-based RPGs and strategy games. For each game a short description with links and info about the devs. The article is followed by the video version, with trailers or gameplay scenes if available. Upcoming games mean, TBA, next year's release, or even more. Here you will find all the episodes until now.
Saying that i remind you to reach me on Twitter, and on our discord server. Plus, if you like to playing games and write or talk about them, maybe you can join our group and help us with the blog or youtube content.
Enough, let's start this episode with 5 upcoming turn-based RPGs
BECKONED
Developer: Zade Studios
Platforms:PC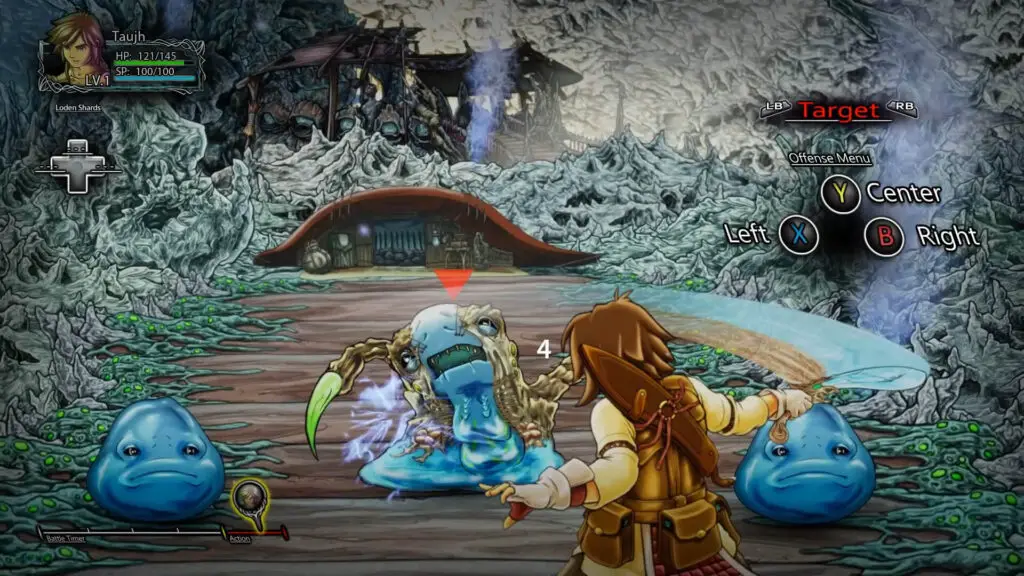 Let's start this episode with Beckoned by Zade Studios. A JRPG with a unique graphic & combat system. Practically after choosing the type of attack and enemy to attack, we will also have to decide from which direction to throw the blow, same thing as regards the blocking phase, really innovative, at first glance, it reminded me a bit of Quest for Glory, I don't know why. Beckoned doesn't have a release date yet, but there's a playable demo prototype on Steam.
Lands of Sorcery
Developer: Equanimity Studios
Platforms: PC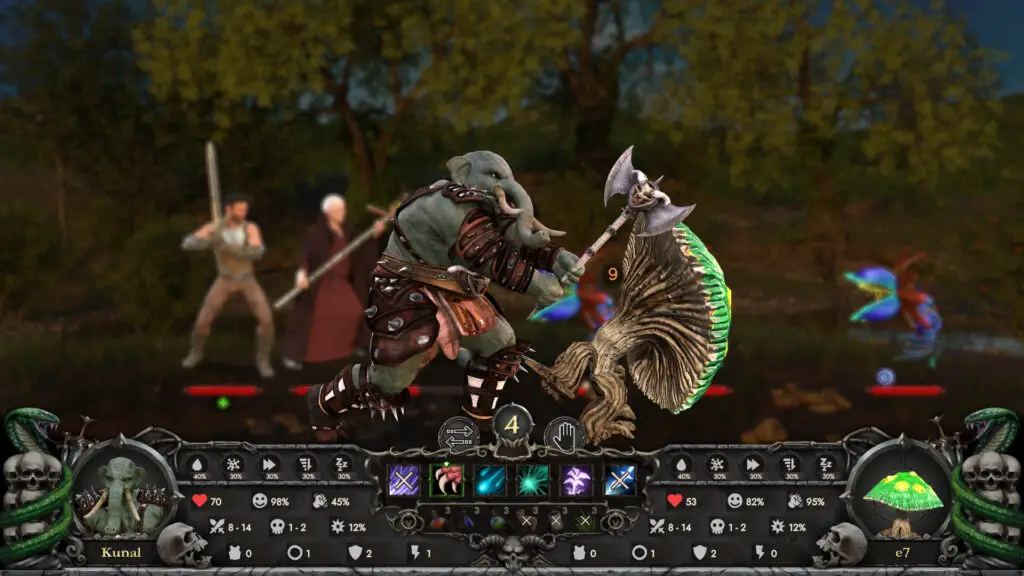 Lands of Sorcery by Equanimity Studios also reminds me a game from the past, Barbarian, an old Commodore 64 game. Compared to Barbarian's action mechanics, Lands of Sorcery offers Darkest Dungeon-style gameplay, with four characters lined up one behind the other. The game focuses on combats, team's provision, and equipment upgrades. Expected for Spring 2021 on Steam.
Fear & Fury
Developer: Iron Dust
Platforms: PC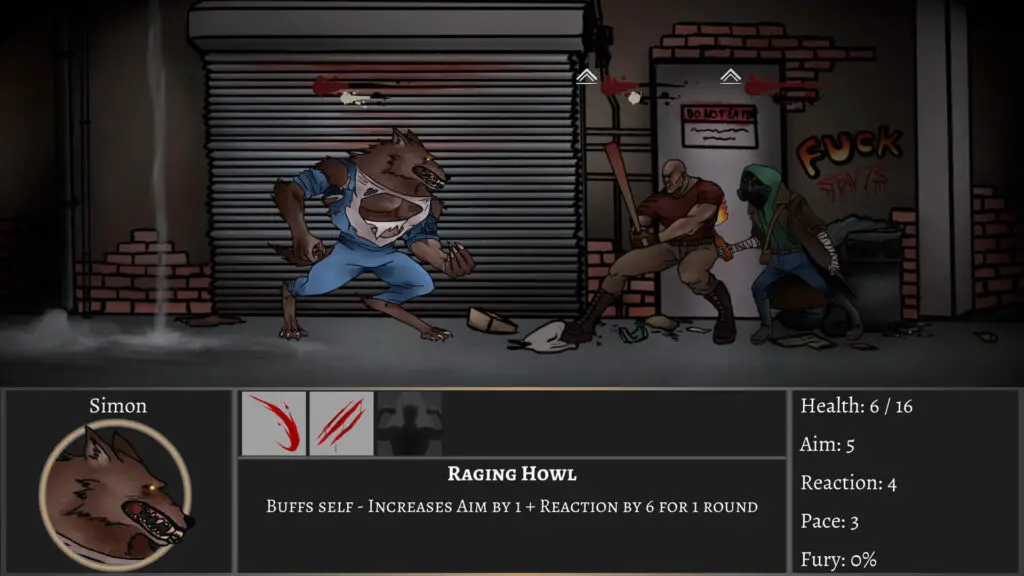 In Fear & Fury by Iron Dust we will play Simon Shaw. A mechanic cursed with lycanthropy. The game offers a 2d turn-based combat system where we can decide whether to exploit the beast in us or face enemies with the human part. A city to explore and choices to make that will change the course of events and our gameplay. There is no release date but on the other hand, there is a demo available on Steam.
Shields of Loyalty
Developer: Mosaic Mask Studio
Platforms: PC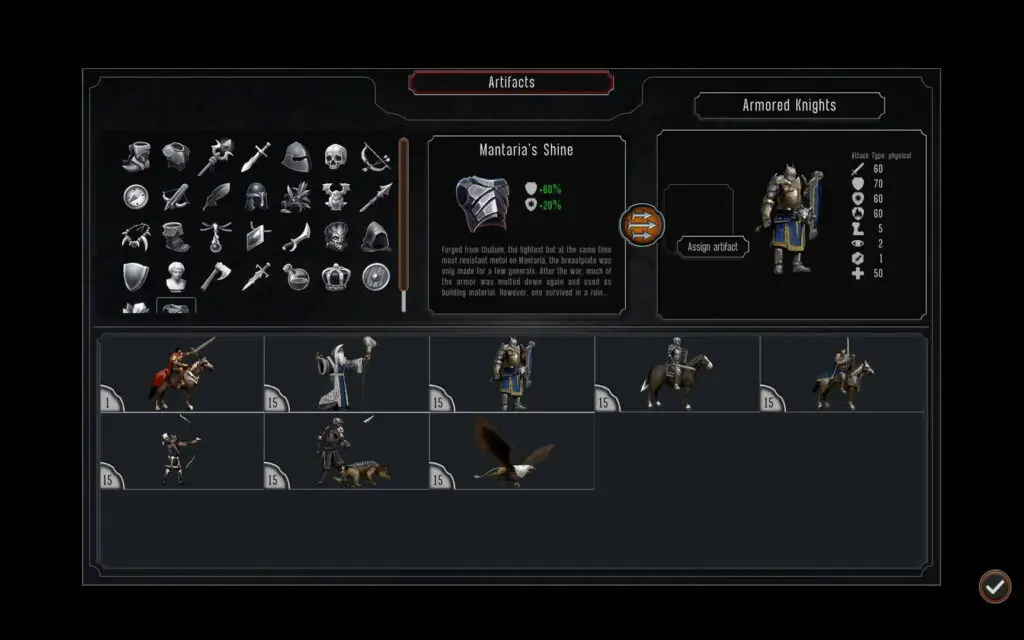 As a fourth game, I present Shields of Loyalty by Mosaic Mask. A turn-based strategy with combat reminiscent of Heroes of Might and Magic. Units to train and level up, artifacts to find, and randomly generated environmental effects such as lightnings, storms or meteorites that occur and make no difference between friend and foe. No release date yet for Shields of Loyalty, here the link to their Steam Page.
ROGUERIA: Roguelikes X Tactics
Developer: Waxycorn Studio
Platforms: Pc
And we end this episode with Rogueria, a roguelike turn-based strategy with 8 characters to choose and level up, over 140 skills to manage, over 100 powerful artifacts to find and more than 80 events to face. The fights take place on small maps that are really well done and each junction will correspond to an event or a fight. Rogueria is expected for February 2021 on Steam.
This episode of Keep an Eye on It ends here, let me know what you think about these 5 upcoming indie turn-based strategy RPGs in the comments and on our social pages. Wish you the best
CIAO