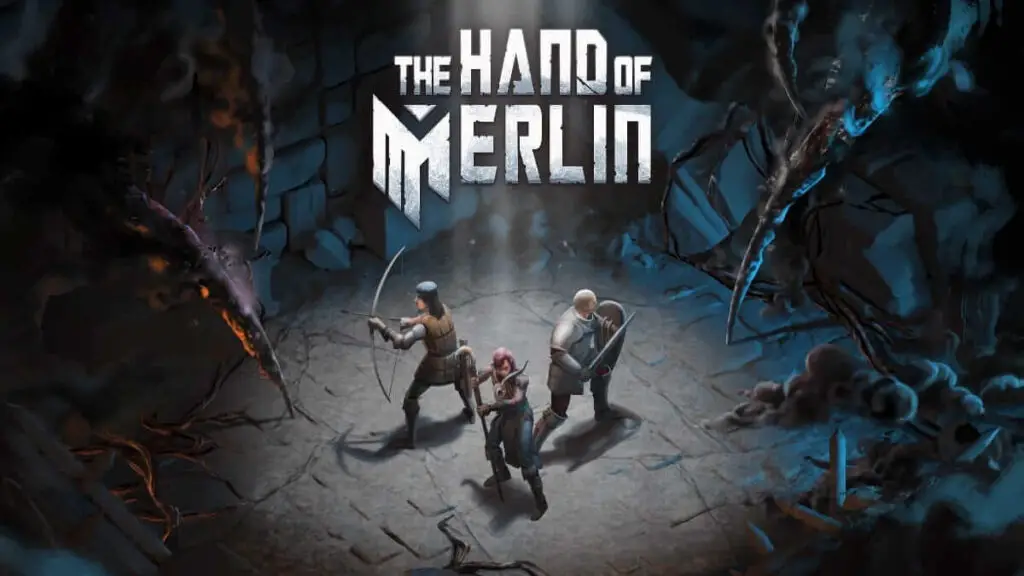 A BIG FAT ELEPHANT IN THE ROOM
"Only the dead have seen the end of war".
– Plato
I could continue to look the other way, to talk about how many great games are going to be released this month, how beautiful they will be and how happy we will be, but everyone knows we have a big problem. Hardly anyone seems eager to talk about it, but, nonetheless, the "brutal reality" is always before our eyes, and Its horrors prevent me from thinking clearly of anything else.
Once someone said, "Never ignore the elephant in the room. That's rude; play with it and introduce it." So, this time, I decided to put aside my silly irony and talk about it, to talk about War.
Nowadays, it seems possible to discuss just about anything. They call it "relativism"; it essentially means everyone has the right to think whatever they want about anything. I'm not sure I like this mindset. I'm convinced that there are ideas, rights and values that must be considered universal, with no exceptions.
We can discuss whether a dress is nice or ugly, or whether for a man to be a true Italian, he MUST have a wonderful mustache, but if I say that War is tragedy, is this arguable?
I'm referring not only to the Ukrainian war, but to any kind of aggression. I often heard things like, "have you considered that this war can be justified by … ?" (fill the gap with random words: history, threats and so on). My answer will always be "no". To me, there is no excuse for violence. Violence can never be the "right answer". Violence is not any kind of answer. It's just a reaction, a "wrong reaction".
You can change its name – you can call a war "a military operation" or "a peace-keeping mission". You can call the shit many names, but it will always smell like shit.
Not long ago, I've interviewed Vallynne, the developers of Shores Unknown – a small team mainly composed of Russians. Very nice guys who spent a ton of time injecting life into their dreams. In a recent statement, they declared they had to cease the development, after many years of effort – because of a war they considered foolish. And this isn't the only case. Many other games – like Stalker 2, Atomic Heart, Replaced – have an uncertain future ahead of them.
It may be tempting to say, "it's not so important, these are just games!" But it's not like that. Video games aren't just products. They are made by people, the developers, who have their lives, their homes and families – and many of whom are from countries involved in war. Ukrainian and Russian people, who invested all they have in a project, who now see their dreams destroyed (or suspended) by the madness of a bunch of fools.
Do you really think there is a justification for all this insanity?

EXILE ORIGIN – 1ST JUNE
Everyone knows how influential Darkest Dungeon was for the turn-based style. Now, Origin Studios wants to follow its path, but putting the player in the shoes of an inmate on a brutal and ruthless prison planet. With your team of rebels, you'll lead an uprising – and discover the horrifying truth behind Planet C42 and the religious cult that rules the galaxy. This already gives it a bit more story than its fantasy counterpart – but there are also plenty of random events and build options to give the game a high replay value.
Exile Origin is not for the squeamish – the game includes depictions of prisoners having their tongues cut out in a ritual that is apparently common in the Origin Cult. But, if that doesn't bother you, and you're looking for some challenging roguelike gameplay, you can give it a try when it launches on June 1st.
On Steam very soon.

POLICE SHOOTOUT – 1ST JUNE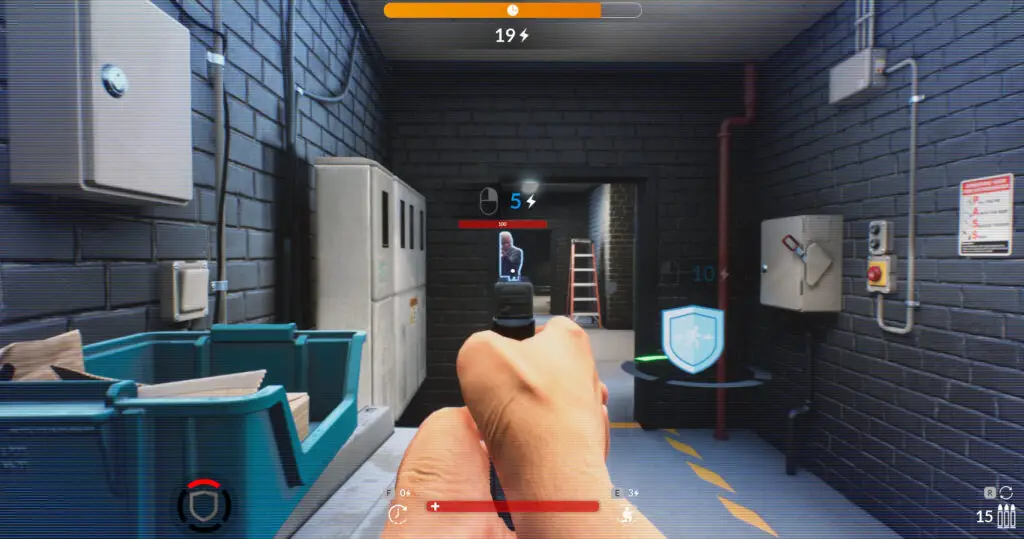 Ever wanted to be a policeman, with a gun and cool sunglasses – but you have the reflexes of a sloth?
Well, this is your chance! Police Shootout is a new turn-based FPS game. Put on your uniform and get ready to respond to the most surprising calls in your police officer career. Solve cases and gain experience, but also find out why a good young policeman gave up his position in a big city and moved to a small town of San Adrino.
If you are curious, just like me, you can get the free prologue here right now, or wait for the full release on Steam.

MY MASTER'S A MORON – 2ND JUNE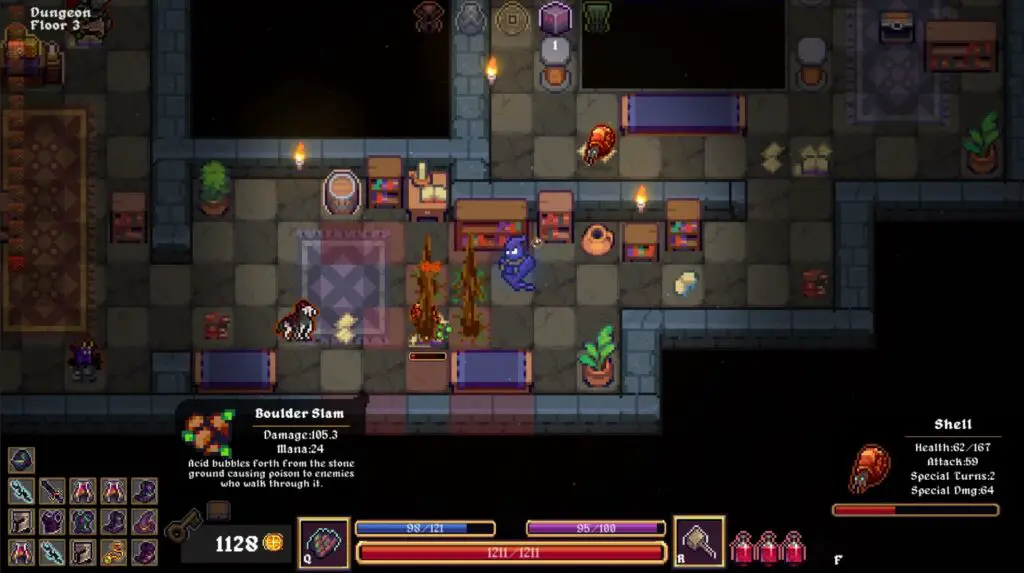 With a great variety of enemies, spells and abilities – if you are to survive the dreaded basement, you must think outside the box and carefully plan your tactics. Wearing ten helmets may not be such a bad idea – if the extra defense ends up saving your life!
On Steam.

TITAN SAGA: CHAINS OF KRONOS (E.A.) – 9TH JUNE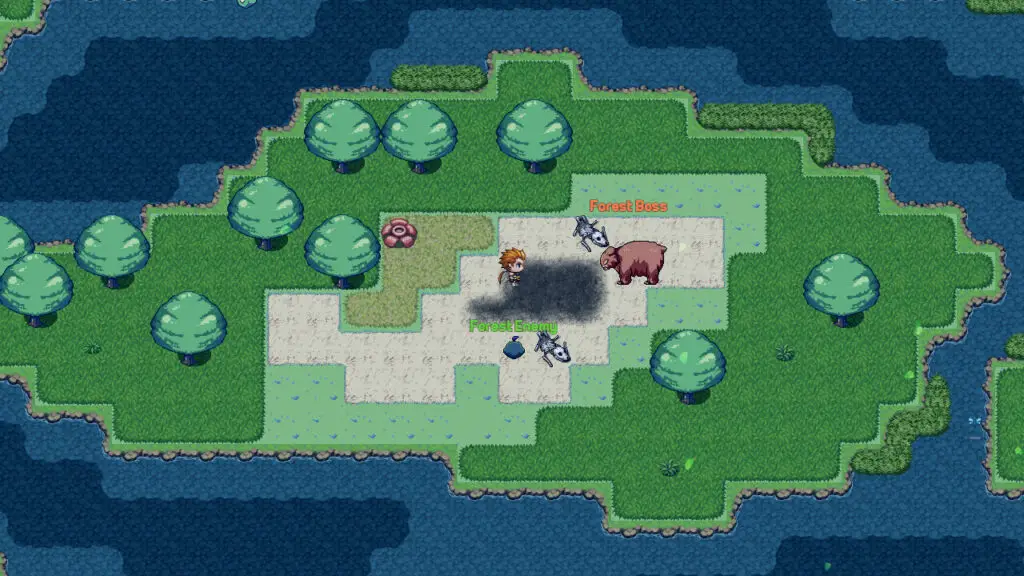 At a first glance, Titan Saga may look like the umpteenth JRPG (even made with the "beloved" RPG Maker), but I can assure you that this is just a superficial impression.
If you follow the game's development diary, then you can easily discover that its developer aims for a more "western" approach. The influence of the D&D tradition is evident: From the goal to create a game where the player's choices really impact the story – to features like the skill and the alignment system. You can imagine this game like an illegitimate son of an old Final Fantasy and any D&D RPG.
Very laudable intentions! The only thing I really don't like here is the combat system… too "JRPG-ish" for my taste.
On Steam quite soon!

GLOOMGRAVE – 13TH JUNE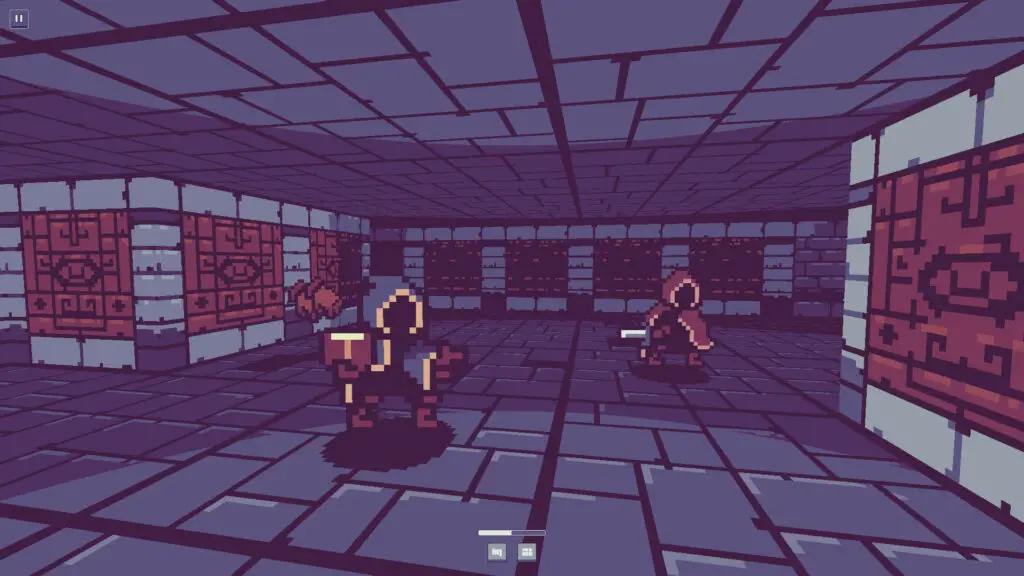 It's not a secret that I'm in love with the genre of dungeon crawlers, especially the good old ones, and that I'm also firmly convinced that what we need NOW is an heir to Legend of Grimrock, or Operencia: The Stolen Sun (one of my favorite!).
Unfortunately, the genre seems to be in a crisis, with just a few – and not so good – exceptions in the last years. That's why, when I hear or read about a new indie dungeon crawler, I can't help feeling happy and hopeful, despite the many disappointments.
Maybe my hopes will be fulfilled with Gloomgrave, a roguelike dungeon crawler with a retro pixel-art aesthetic, by Netmancer. So are you ready to explore randomly generated dungeons, avoiding traps and engaging enemies in brutal turn-based fights? Personally, I can't wait!
Features:
50+ items to loot… including weapons, armor, potions, scrolls, and more…
15+ monsters to slay and outsmart.
10+ classes, each with unique attributes and gear.
9+ depths to explore, each harder than the last.
15+ Steam achievements.
On Steam!

THE HAND OF MERLIN – 14TH JUNE
Being developed by Room-C Games in co-production with Croteam, The Hand of Merlin is finally about to leave Early Access.
THoM is a turn-based roguelite RPG in which Arthurian legend clashes with sci-fi horror. Players recruit three mortal heroes on a desperate journey from Albion to Jerusalem, during which they'll explore richly-imagined medieval lands on the brink of apocalypse – under attack by an otherworldly evil.
Written by Jonas Kyratzes (The Talos Principle, Serious Sam 4) and Verena Kyratzes (The Lands of Dream, Serious Sam 4), the story is strongly inspired by historical literature; while the gameplay takes inspiration from modern tactical classics such as XCOM and The Banner Saga.
One of my favorites of the month! On Steam, Epic Games Store and GOG.

NEURA MECHANICUS: PROLOGUE – 15TH JUNE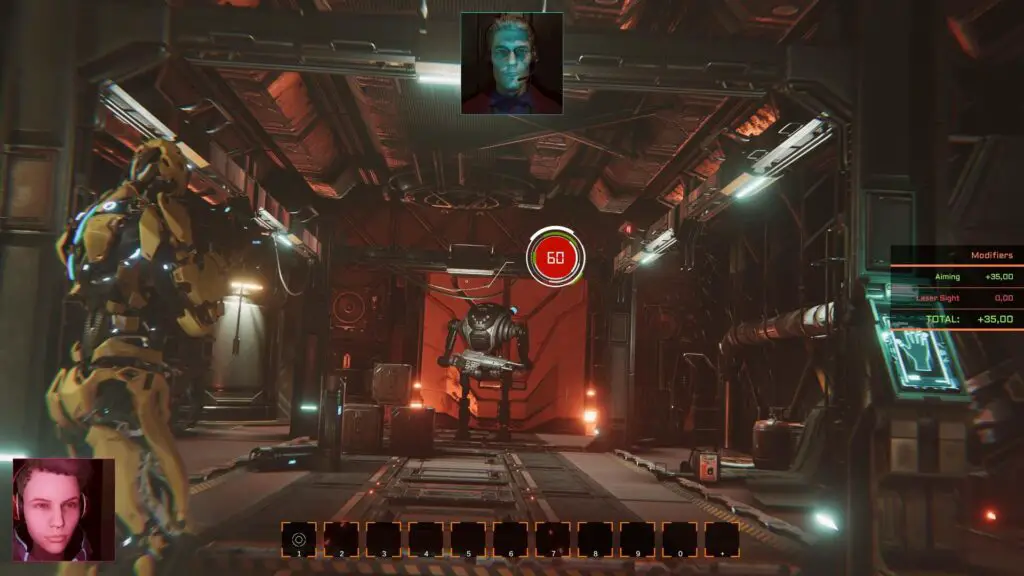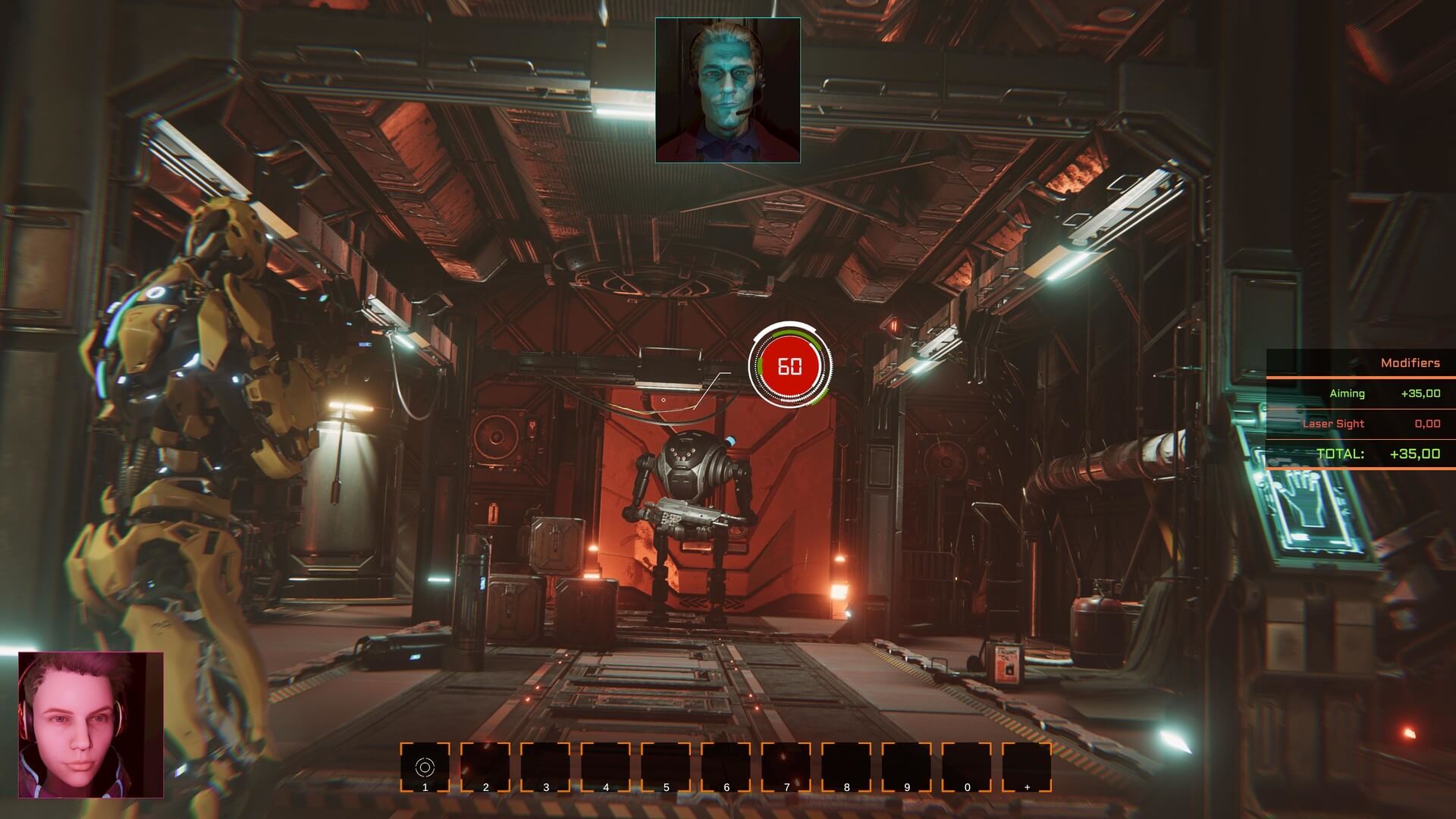 Imagine a deadly arena and a great tournament, where, in the distant future, homemade robots can team up and play against each other.
Neura Mechanicus is a brand new turn-based squad tactics game where you take the role of Aria, an orphan girl living in a harsh cyberpunk world. On her way to becoming a champion, Aria must assemble a team with different skills, while solving the secret behind her father's death – a very talented engineer, mysteriously assassinated.
If you are curious about the game, you can try it for free, by downloading the demo on Steam.

SEFIROT SHARDS (E.A)- 15TH JUNE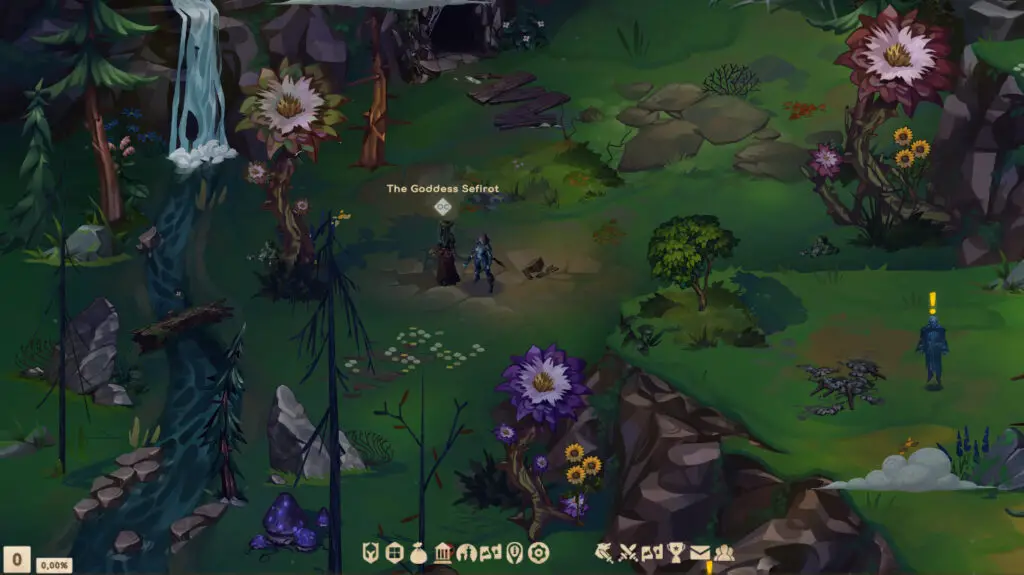 Part collectible card game and part turn-based strategy, Sefirot Shards tries to say something new in a rather overcrowded genre.
In a world fragmented into many levitating shards, each one with its unique characteristics, you and your squad must explore the land and face a dreadful invasion of undead. Fight, complete quests, solve riddles, conduct investigations and unveil all the secrets Sefirot has in store for you!
And would you like to know what is the best news? Sefirot Shards is totally free, so what are you waiting for? Oh, I forgot, it hasn't been released yet…
On Steam!

FIRE AND MANEUVER (E.A.) – 16TH JUNE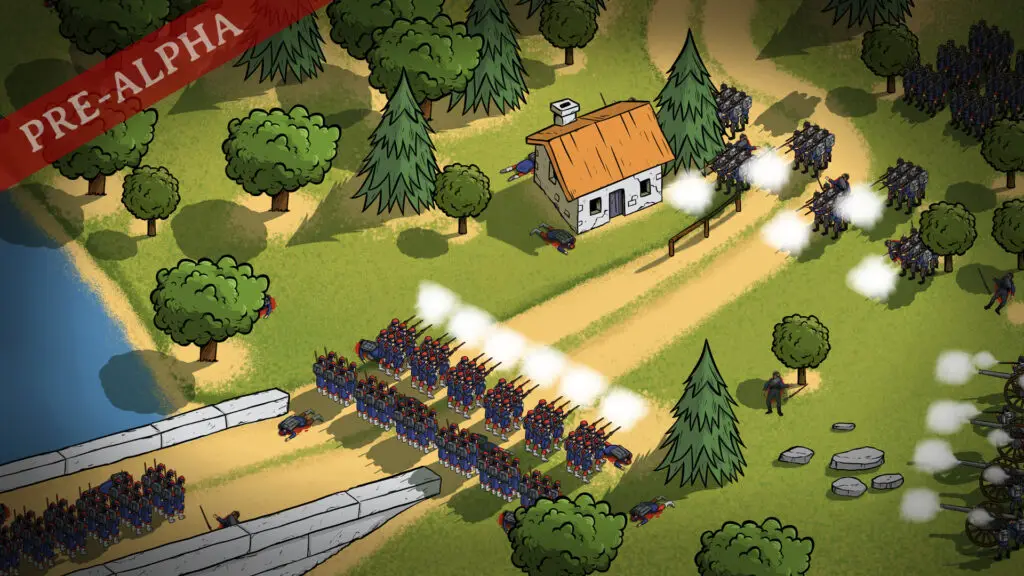 Fire & Maneuver is a strategy game set in the Victorian Era. The setting is quite fascinating because we are talking about an era of great changes. As muskets become rifles, and infantry are replaced by Gatling guns, you must adapt to a rapidly changing battlefield.
This is a new age, not of courage and chivalry, but of Blood and Iron.
Talking about the gameplay, F&M offers an engaging "simultaneous turn system", so that, instead of passively waiting to react to a move already made, you must actively consider all possibilities, deciding which tactical choice your opponent is most likely to make.
On Steam in the middle of the month.

DRACULA – 17TH JUNE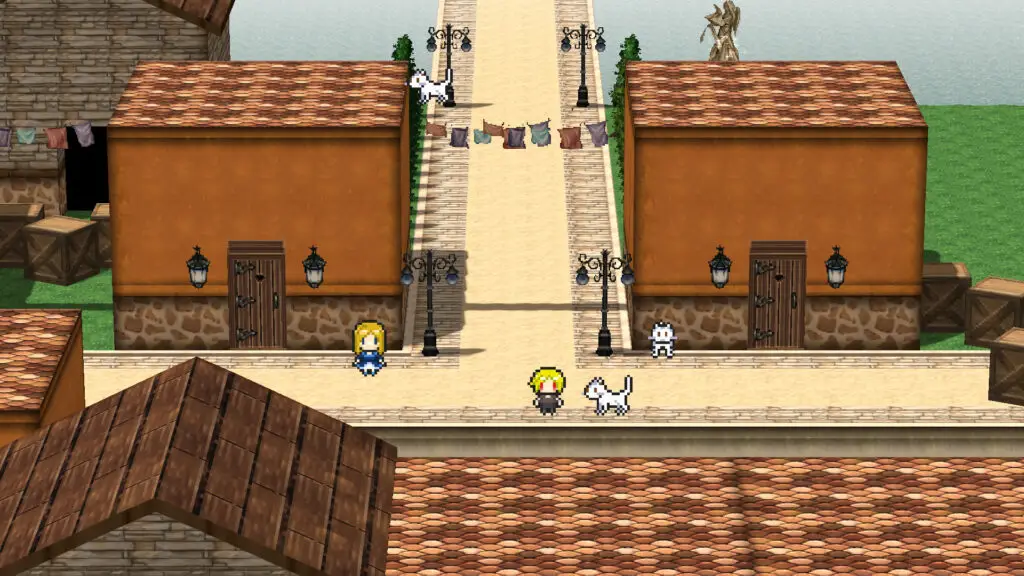 Well, I don't know much about it, but the idea of mixing the "good old Dracula" with the mechanics of a traditional JRPG is at the very least intriguing.
The game tells the story of an average boy, called Alex, who accidentally finds an old amulet and becomes a vampire (!).
Features:
Classic role-playing style.
2.5D graphics.
Rich storyline.
Unique magic, skills, and items only found in the Dracula series.
Surprises and treasures hidden around every corner.
On Steam!
SUMMONERS FATE (E.A.) – 20TH JUNE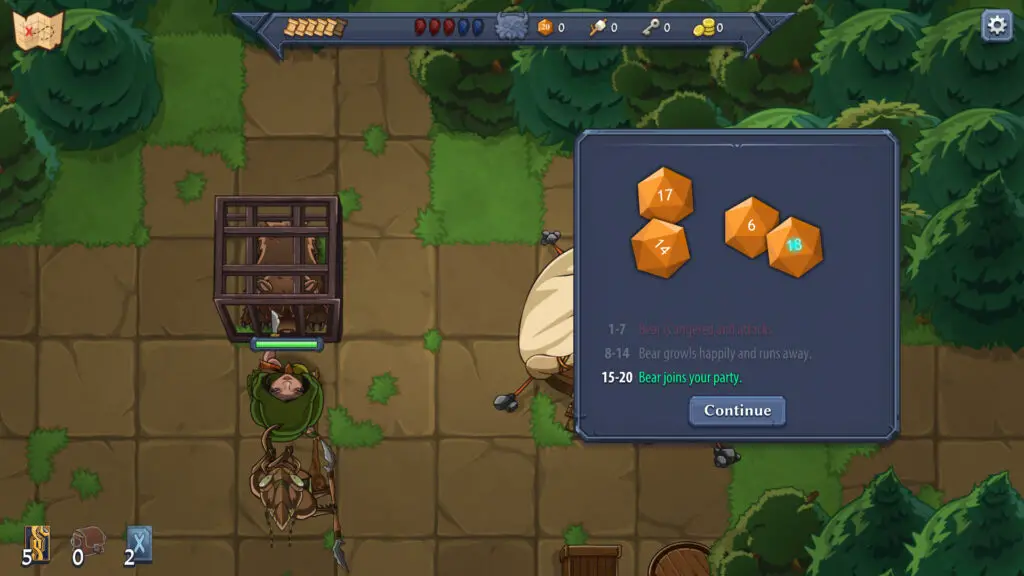 Summoners Fate is a roguelike adventure that fuses traditional turn-based and tactical card combat mechanics. Set in a fantasy land known as the Multiverse, you're tasked with guiding summoners through perilous quests in search of hidden secrets, powerful cards, and mutated rabbits.
The Multiverse is inspired by traditional tabletop environments, stretching from its frozen peaks to barren deserts, and colorful woodland to dingy dungeons. Each world offers its own characters to find, mysteries to unravel and bosses to slay.
On Steam.

HUNYADI STRATEGY (E.A.) – 21TH JUNE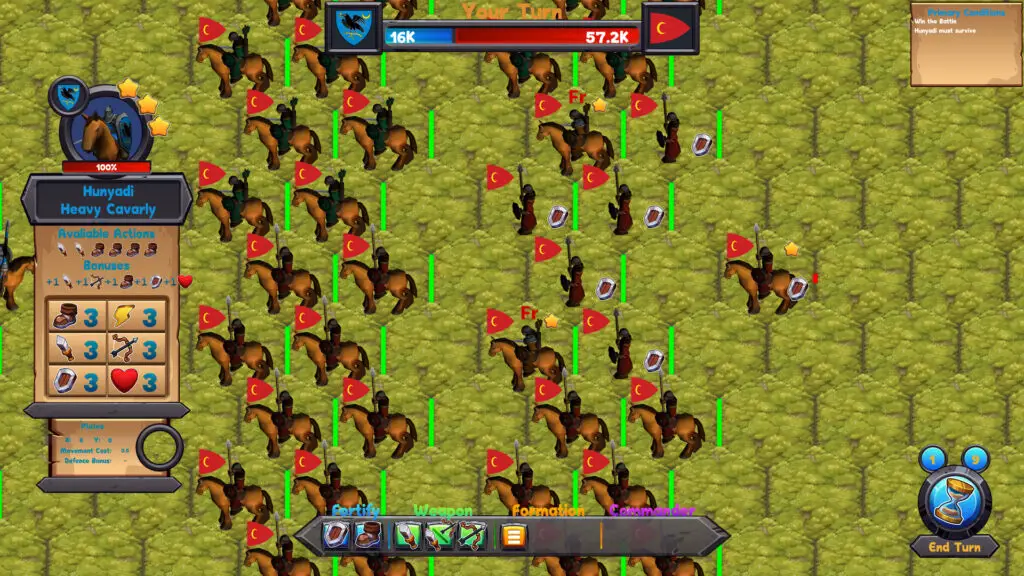 Another game we've never covered on our site (and this is quite hard to believe because our beloved Marcello knows almost everything about every single turn-based game…).
Hunyadi is a historical game, based on the story of John Hunyadi, a leading Hungarian military and political figure during the 15th century. In this hexagonal strategy, we must lead several military campaigns, mostly against the rising Ottoman Empire.
Also, the itch.io page offers the latest alpha version of the game.

CRYSTAL SOUL CHAMBERS – 21ST JUNE
Crystal Soul Chambers is a roguelike card game where you must create a group of 3 characters, each with their own unique card set. What's more, each character also has their own abilities related to their personality.
Features:
3 different game modes.
Classic JRPG battle themes fully orchestrated.
Anime-style JRPG graphics.
24 characters who each have their own unique set of cards.
300+ fully implemented cards.
200+ different items to be found.
50+ unique combat encounters.
On Steam.

DARK ILL – 22ND JUNE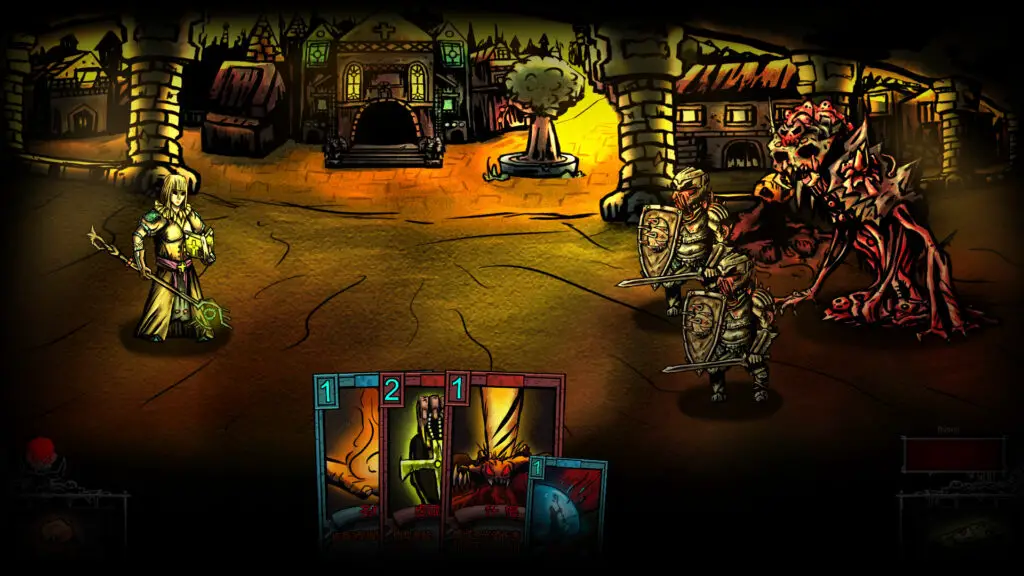 Ok, this is a rather strange game and for many reasons. First, because we don't know exactly if the name of the game is Dark Ill or Darkest Witchcraft. Second, I'm not sure if the game will be ready for the 22nd of June, because reading the developer's post it seems that it's still in an alpha state.
The only thing that's clear is that this game, essentially a card battler/roguelike, is "DARK" in every sense (in fact the screenshots on Steam were barely visible…).
Despite that, I saw some videos and I must admit that, even if Dark Ill (or Dark Witchcraft) looks heavily inspired by Darkest Dungeon, it has some potential. In any case, as always – we will see…
On Steam, maybe…

GORDIAN QUEST – 23RD JUNE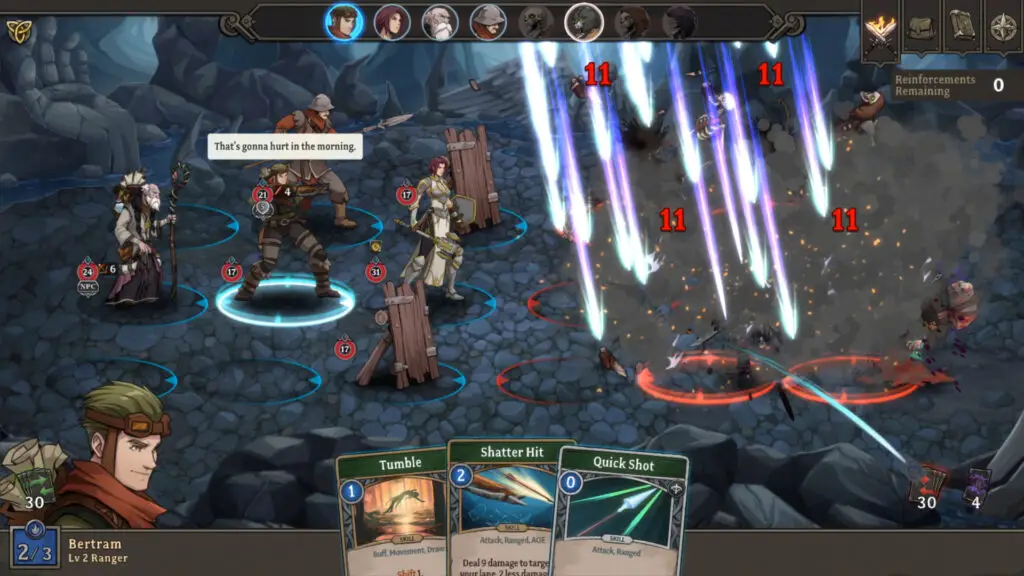 Gordian Quest is an epic turn-based roguelike/lite that combines the best elements of deck-building, tactical combat and strategic decision-making. While leading and managing the heroes on grueling missions, you'll forge bonds and discover new skills among them. Finally, will you be able to unravel curses laid upon the lands and defeat the ultimate evil at the heart of it all?
On Steam.

DISGAEA 6 COMPLETE – 28TH JUNE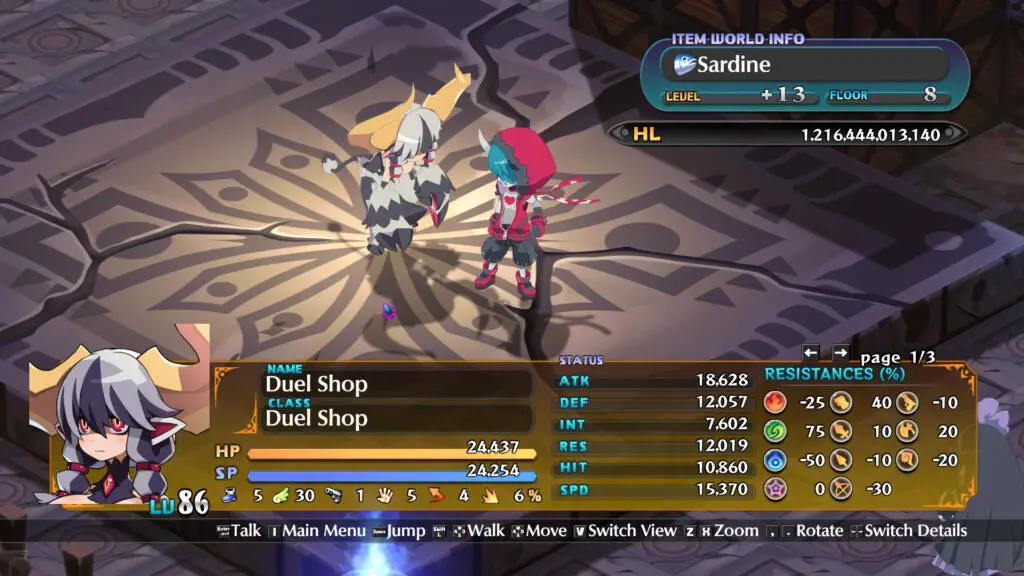 Surely, everybody knows the Disgaea series. Personally, I'm not a big fan, but I expect many of you are eager to try its umpteenth chapter.
Already released on Switch (but only in Japan), Disgaea 6 Complete will include the latest chapter with "all previously released character and cosmetic DLC, plus new additional color DLC" (don't ask me what it means…).
On Steam and Epic Games Store.

THE SHADOW GOVERNMENT SIMULATOR (E.A.) – JUNE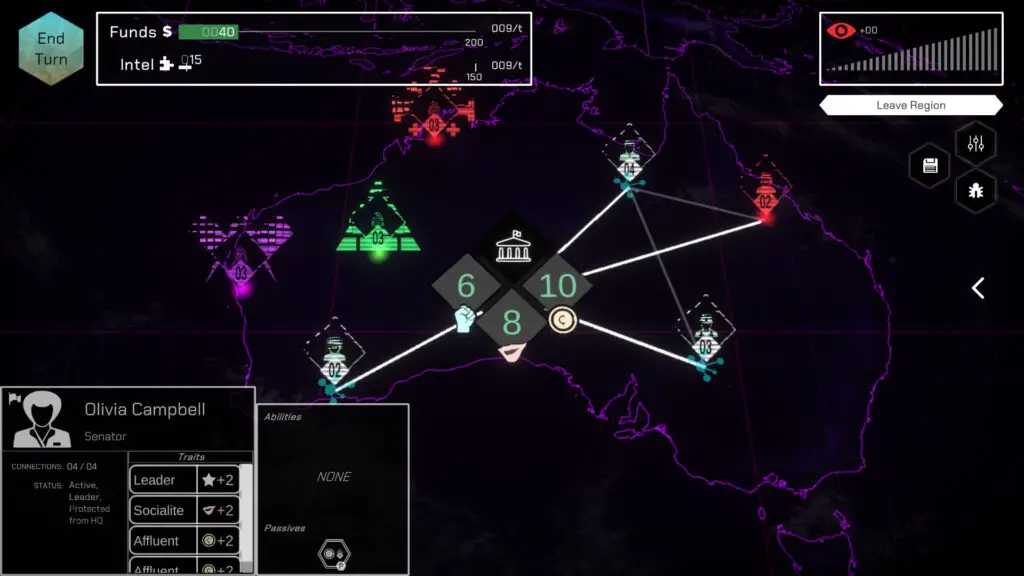 Quoting the description on Steam, we learn that The Shadow Government Simulator (previously known as Puppetmaster) is "a turn-based strategy game where you lead a secret society towards world domination. Investigate the influential and convert them to your faction via bribery, seduction and intimidation. Reshape society's power structures to fend off rival societies and the world's nations in your quest for power."
Features:
 Turn-based strategic infiltration.
 Infiltrate nations around the world!
 Evolve your organization.
 Fight for global supremacy.
On Steam.

TILEFINDER – LATE JUNE
Your final goal is to find the legendary Tile Shard, the only way to seal again the evil that is coming from a broken floor tile (!). Venture through a procedurally generated kingdom, exploring strange and funny locations and slaying bizarre monsters!
At its core, the game is a roguelike with turn-based combat that plays like chess. Tilefinder is a solo project so, just for this (but not ONLY for this!), it deserves maximum respect and attention.
Features:
3 playable characters.
over 35 types of monsters.
10 uniquely designed bosses.
over 100 different items!
Are you ready to save the world? On Steam, of course.

LEGENDS OF KINGDOM RUSH – JUNE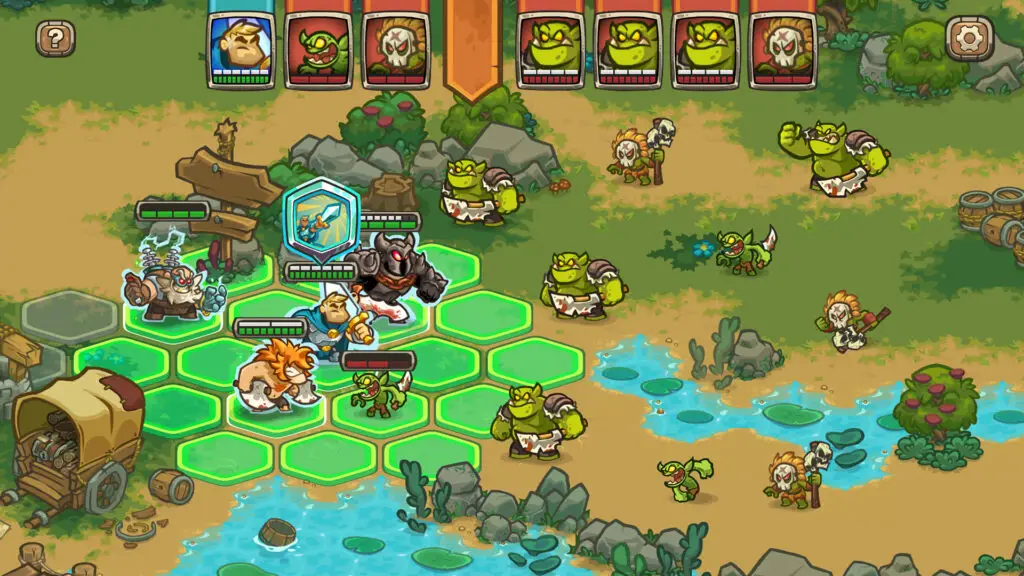 Kingdom Rush is a well-known tower defense game developed by Uruguay-based Ironhide Game Studio and published by Armor Games. Initially released as a free flash browser game back in 2011, it had many sequels, always cataloged as tower defense. But now something is going to change. During June, Ironhide Game Studio will release Legend of Kingdom Rush, an RPG game with roguelike elements taking place in the medieval fantasy world of Kingdom Rush.
Fight on a turn-based grid; switch and match your heroes and companions until you find your ideal team for each battle. Find treasures, solve riddles, explore ruins, and so on, but beware, because according to the developers the world will react to your decisions!
During June on Steam.