After an absolutely dazzling start to the year, filled with countless thrilling releases of turn-based games, we have finally reached the warmer season, particularly for us here in Italy. Due to the nature of my work, this period coincides with my busiest time, which means I may face challenges in trying out new games, and it might even be difficult to complete my Miasma Chronicles run. Despite these personal hurdles, the world of video games relentlessly moves forward, even though June appears to be slightly slower-paced.
In Italy, we have a saying, "Few but good," and boy, does that sum up what's in store for us turn-based game lovers this June 2023! Regarding new turn-based RPGs and Strategy Games releases, I just got ten top-notch ones on the radar. I might've missed a few, and some more might pop up as the month rolls on. But let me tell you, the ones I've lined up are worth your attention. So, let's dive right in, shall we?
Top Turn-Based RPGs and Strategy Games of June 2023
Whether you're a PC purist or a Console owner, there's something for everyone in the lineup. So, buckle up and get ready as we dive into the top turn-based games releasing on PC and consoles in June 2023.
Etrian Odyssey Collection
Release date: 1 June, 2023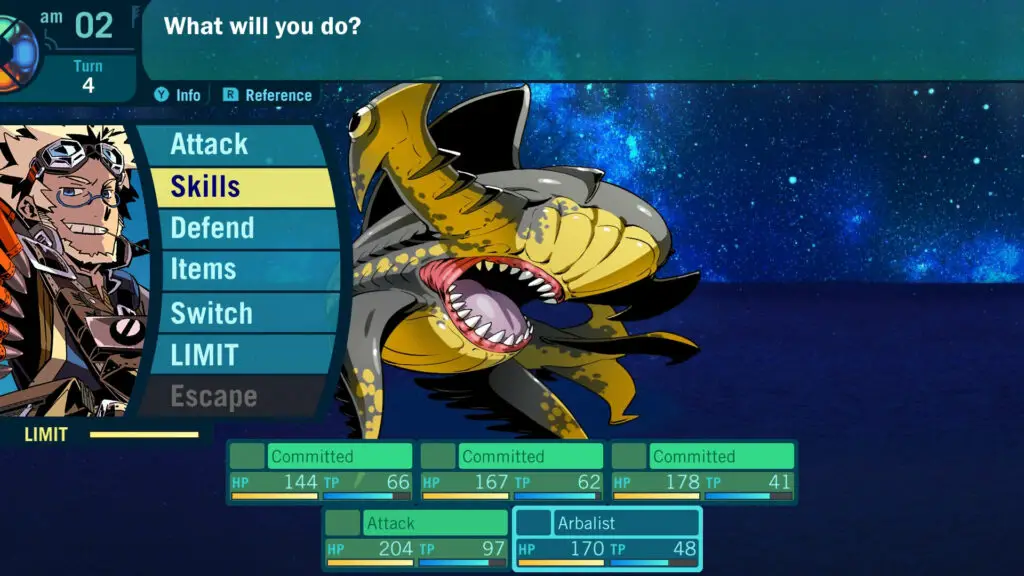 Etrian Odyssey Origins Collection offers players a boundless adventure, showcasing the franchise's beginnings through the remastered versions of three timeless dungeon-crawling RPGs. In the game, players navigate mysterious terrains, map surrounding areas, and tactically organize their groups to overcome challenges. They control an adventurer's guild, exploring the depths of a vast labyrinth in search of hidden secrets and treasures. The game features turn-based combat against numerous enemies, with players returning to town for rest, material sales, and equipment purchases.
The Etrian Odyssey Origins Collection is available worldwide on the Nintendo Switch and PC via Steam. This highly anticipated collection includes the esteemed dungeon RPG classics Etrian Odyssey HD, Etrian Odyssey II HD, and Etrian Odyssey III HD, promising hours of enthralling gameplay and unforgettable dungeon-crawling adventures.
Myriads: Renaissance
Release date: 1 June, 2023
Myriads: Renaissance is a turn-based strategy game with city-building and 4X elements, developed by a small two-person team. Set in a fantasy world composed of thousands of floating islands, players are tasked with growing their capital and expanding their kingdom. The game incorporates survival and tower defense mechanics, requiring players to resist waves of powerful corsairs and build defense towers to withstand their attacks.
In Myriads: Renaissance, players can build and extend their capital island by managing resources and chaining shards of various biomes. They can explore a procedurally generated archipelago, establish and manage new colonies, and trade goods for gold. The game also allows players to send out galleons to destroy corsair strongholds and conquer new territories. Additionally, players can unlock new technologies by exploring the world and gathering ancient secrets.
Despite its complexity, Myriads: Renaissance is designed to be easy to learn but hard to master, with multiple game modes for added challenges. A typical game run takes approximately 3-4 hours to complete, and players are encouraged to replay the game to improve their strategies. The developers' goal was not to create the next big 4X game, but rather to deliver a shorter, more intense gameplay experience. If you enjoy a challenging 4X game with city-builder and tower defense mechanics, Myriads: Renaissance could be an excellent choice for you. On Steam.
Pile Up!
Release date: 2 June, 2023
Pile Up! is a strategic building game developed by Remoob, a team of high school students from Turkey. In the game, players place and manage unique buildings on a small island to create beautiful cities, expand their land, and increase their population. They can unlock over 50 buildings inspired by card games and combine them in various ways to devise unique strategies.
The game features three unique islands to complete, three game modes for different play styles, and over 100 memoirs to discover and learn from. The gameplay includes elements of controlled randomness, offering replayability. The game includes a pet whale named "Moby Jr." and Moai statues. On Pc via Steam.
Loop8: Summer of Gods
Release date: 6 June, 2023
Loop8: Summer of Gods is a coming-of-age RPG set in 1980s rural Japan, where players step into the life of Nini, a teen newly arrived in Ashihara. The game involves exploring the town, befriending its residents, and facing off against the Kegai in turn-based battles. The outcomes of these battles depend on the relationships built and the decisions made by the player. Nini has a special connection to the gods, allowing him to repeatedly reset the world and relive the 8th month until the desired outcome is achieved.
Loop8 offers a blend of ordinary life and extraordinary battles, with the player's everyday actions impacting battles in the Underworld. The setting is a beautifully recreated rural Japanese townscape where players can interact with other characters to strengthen bonds. As the deadline for humanity's extinction approaches, players can alter Ashihara's fate by returning to the start of August and changing their actions, leading to multiple possible endings.
The game's emotion-driven AI system responds to every player's action and decision, causing characters' emotions and stories to vary greatly based on player choices, ensuring each playthrough is unique on PC via Steam, Nintendo Switch, PlayStation 4, and Xbox One.
The Zone: Stalker Stories
Release date: 15 June, 2023
The Zone is a tactical card battle game with narrative RPG exploration set in a world of monsters and anomalies. Players navigate through hostile mutants and supernatural creatures, collecting and using powerful artifacts while developing their latent abilities to defeat enemies. The game is set in a desperate battle for survival, where humanity is trapped inside the Zone, a hostile environment that induces supernatural fear and confusion.
Players take on the role of a mutant with telekinetic powers and resistance to the Confusion, striving to survive in this challenging environment. The game allows players to create their perfect deck by mixing and matching hundreds of equipment pieces, manage expeditions, take on side jobs with unique stories and rewards, and interact with other characters.
Inspired by games like Slay the Spire, S.T.A.L.K.E.R, and Darkest Dungeon, The Zone combines deck-building with a rich narrative crafted by industry veterans. The game features hand-drawn art, a gripping story, a beautiful yet dangerous world to explore, deep inventory management, powerful upgrades for combat and exploration, and a variety of items and abilities to customize playstyle. On Steam.
The Pegasus Expedition
Release date: 20 June, 2023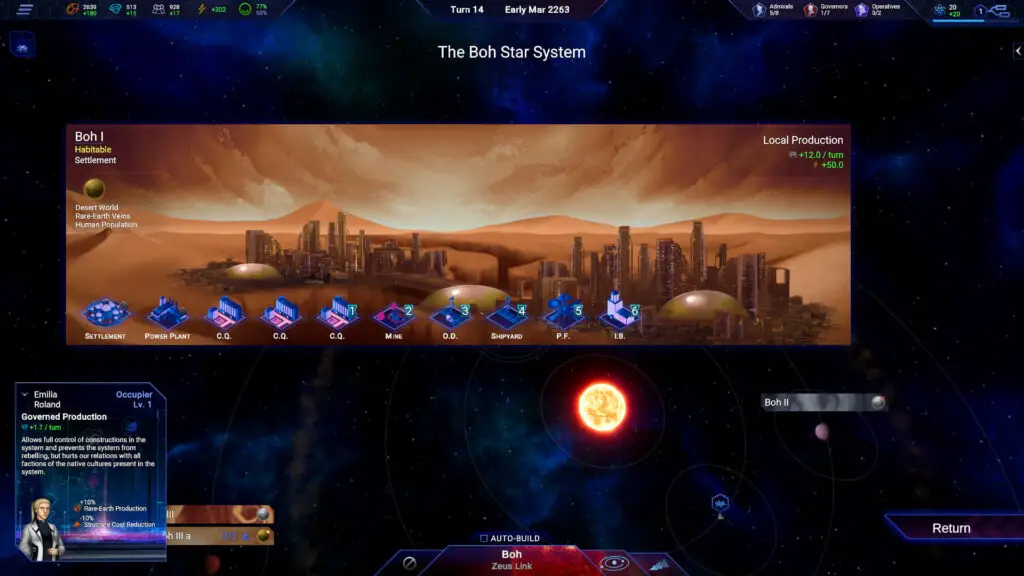 Fulqrum Publishing and Kalla Gameworks announced the full release of their sci-fi grand strategy game, The Pegasus Expedition, on June 20th via Steam, GOG.com, and the Epic Games Store, after a successful Early Access campaign. The launch will introduce a new scenario called The Purge, which gives players control of an alien bioweapon to purge all life from the galaxy.
The full release will also improve AI and diplomacy systems and general bug fixes. The Pegasus Expedition, which features a narrative-rich 4X gameplay and immersive sci-fi setting, is priced at 19,99 € / £16.99, with a 15% discount at launch. In the game, humanity must find refuge in the Pegasus Galaxy amidst an accidentally triggered interstellar war.
Valthirian Arc: Hero School Story 2
Release date: 22 June, 2023
PQube and developer Agate have announced the release of Valthirian Arc: Hero School Story 2, the sequel to the popular RPG Simulation game Valthirian Arc: Hero School Story. The game will be available on PlayStation 4, PlayStation 5, Xbox Series X, Xbox One, Nintendo Switch, and Steam on June 22nd, 2023. The game offers a new adventure set in a world of fantasy, dragons, and epic battles, with a story spanning over ten years.
Players will uncover the truth behind the awakening of an ancient dragon in the fractured world of Valthiria. They will be in control of their own hero school, constructing buildings, managing funds, and creating a learning environment for future heroes. Players can curate a curriculum for a dynamic roster of students, influencing their behavior and performance on quests.
The game features strategic turn-based combat, where players select their party for each quest and fight Valthiria's fiercest monsters. Additionally, players can engage in mini-games such as swimming, fishing, eating, and snowman-building competitions throughout the academic year.
SOULVARS
Release date: 26 June, 2023
Shueisha Games and Ginolabo have announced the release of SOULVARS, a deckbuilder RPG, on Nintendo Switch, PlayStation 4, PlayStation 5, Xbox One, Xbox Series X|S, and PC (Steam, Epic Games Store) on June 27th. Inspired by classic JRPGs, SOULVARS offers a blend of nostalgic pixel art and modern gameplay elements.
The game features the innovative Soulbit system, which allows players to combine actions and use deck-controlling abilities to execute over 100 moves. Players tactically counter attacks from enemy Dominators and time their counterattacks for maximum effect. The story follows Yakumo, a freelance Soulbearer, who works for a private military contractor to counter Dominator attacks.
The game offers dynamic pixel art animations and turn-based tactical planning, with each enemy presenting a unique challenge. The original mobile version, released in January 2022, received wide acclaim, and the new version offers an enhanced UI and intuitive controller input.
Revival: Recolonization
Release date: 28 June, 2023
Revival: Recolonization is a 4X strategy game set in a post-apocalyptic Earth, offering a deep and highly replayable experience. Players explore a transformed planet, negotiate or conquer territories, and guide human colonies toward civilization to prepare for war with a despotic entity. The game features a vast possibility space, with unexpected events such as weather changes and zombie infestations, and an edict system that allows terraforming and rule adjustments in specific regions.
Players choose a clan with unique traits and bonuses, guiding their followers through four distinct epochs toward futuristic settlements and advanced technology. The game allows players to command an army suited to their play style, with troops equipped with various craftable components. The Turn-based battles require tactical adaptation and smart use of destructible cover.
The game's setting is a dramatically transformed Earth, where players can discover pre-cataclysm artifacts and anomalies, face evolved wild beasts, and encounter fearsome mechanical automatons. On PC via Steam.
Front Mission 1st: Remake
Release date: 30 June, 2023
Front Mission 1st: Remake, the updated edition of the original strategic turn-based RPG originally released in 1995, is set to be released for Xbox, PlayStation, and PC in the latter part of this month. This new rendition, brought to life by Forever Entertainment, debuted on Nintendo Switch in the previous November, and is now ready to make its grand entrance on other platforms.
Located in the year 2090, Front Mission immerses players in a large-scale conflict dominated by titanic mechs referred to as Wanzers. Your journey will take players to Huffman Island, a pivotal battlefield where a mutual land border between the Oceania Cooperative Union and the United Continental States becomes the focal point of the war.
The reimagined version boasts visually enhanced graphics, a re-imagined soundtrack, and an intricately woven narrative to provide unexpected twists at each juncture. Furthermore, the signature turn-based combat and battle system that has become a staple of this enduring franchise is preserved.
That's all I got for the best RPGs and turn-based strategy games hitting the shelves in June 2023. But don't worry, there's more coming your way! Just stick with us, and keep an eye on our pages and weekly updates – we wouldn't want you missing out on the good stuff, now would we?
Remember, almost every write-up I do has a twin video over on the YouTube channel. And if you're looking to chat, share some thoughts, or hang out with a bunch of folks who are as mad about turn-based games as you and I are, then you've got to jump on the Discord channel. See you there!