Ciao a tutti. Here we are with a new showcase of games tried and discovered during the week. Upcoming Turn-based strategy and RPG games, indie, and not. As always, for each game you will find a brief description and link to the steam page. Let me know what you think about them in the comments. Let's get started right away.
Causa, Voices of the Dusk | Niebla Games | May 26th 2020
I'm not a fan of deck building games but I have to say that Causa has innovative mechanics and above all a graphic style that impressed me during my gameplay. Cause will be free to play with the ability to unlock new card packs and new campaigns.
Features:
Unique tactical gameplay with complex strategic options:
– Sacrifice cards from your hand or your board to build up your resources
– Play up to two cards per turn
– Bring sacrificed cards back to the game for the most unexpected critical plays
– Full replenishment of your 4-card hand at the beginning of your turn
– Take advantage of special effects that allow you to draw, sacrifice, play and bring additional cards back to the game
– 'Leader's Decisions': use each Leader's unique set of powerful skill to change the course of the game
– And more
Multiple paths to victory.
Choose between multiple powers, factions, and Leaders.
Prove your abilities and win rewards in extremely challenging single-player draft campaigns.
An original and exotic fantasy world with rich narrative experience.
Cross-platform multiplayer (PC, Consoles, and Mobile).
Available on Steam from May 26th 2020.
Crystal Story: The Hero and the evil Witch | Emmanuel Salva Cruz | May 29th 2020
I would say nothing particularly innovative in the plot, as far as Crystal Story is concerned. There are a hero and a very bad villain who threatens the kingdom and thus enters the Mercenary Inc who will have to save the day. 2.5 graphics and solid mechanics with traditional RPG mechanics. This game is a remake of a flash game that was published on Newgrounds in 2011.
Features:
Experience classic turn-based RPG gameplay with 4 diverse characters.
Explore Evil Cave and other distinct locations on the world map.
Play as the cast of Mercenary Inc as they go along their lighthearted adventure.
Battle a variety of dangerous monsters and collect loot to help you on your journey.
Tweak your party's specialization and formulate strategies as you take on stronger foes.
Experiment with the dynamic leveling system and equippable abilities for your party.
Craft all new items and reforge new equipment to help strengthen your team.
You can find it on Steam from May 29th 2020
Rift Wizard | Dylan White | 6 Jul, 2020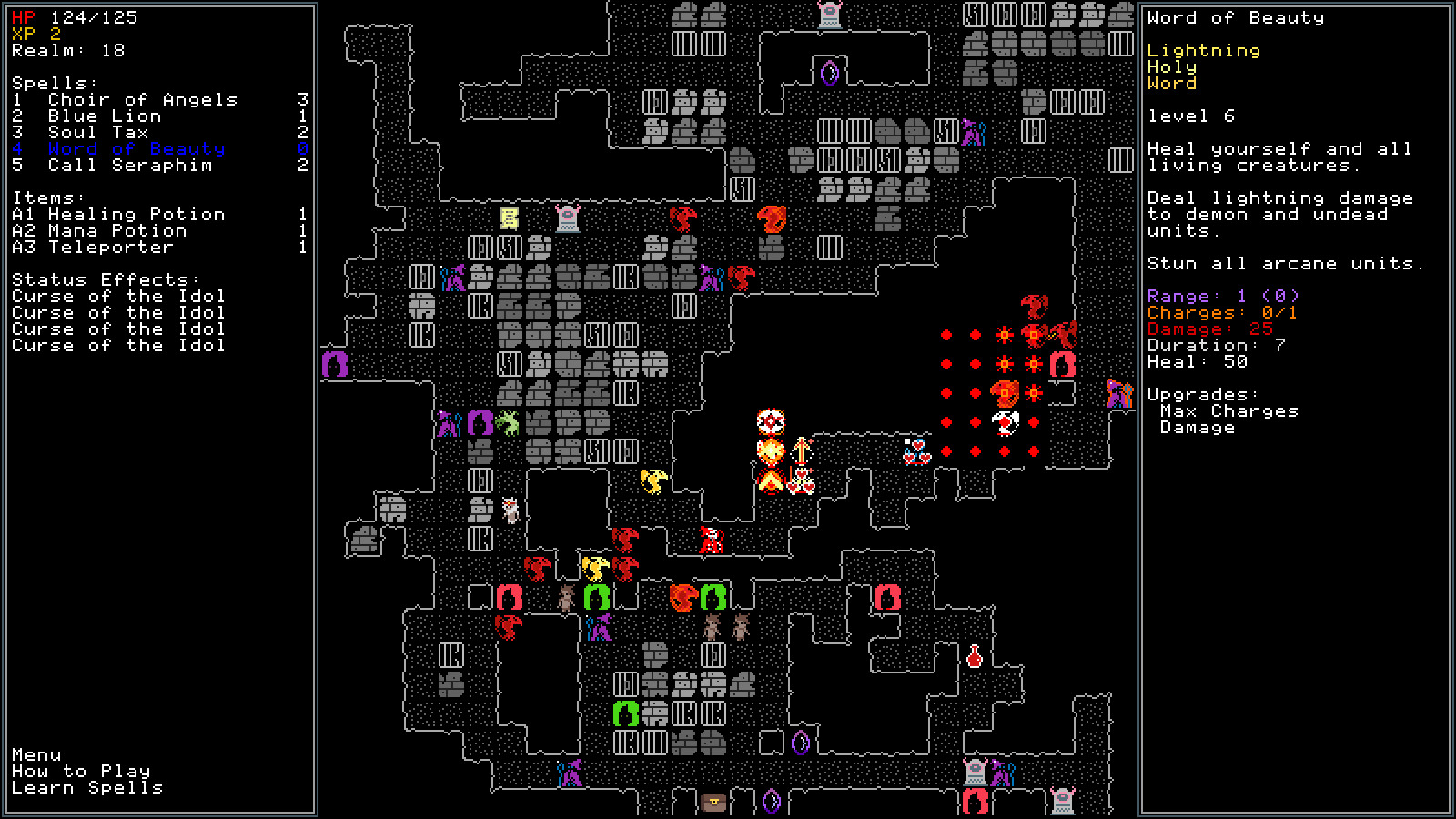 Rift Wizard by Dylan White is a procedurally generated turn-based fantasy roguelike RPG. The goal of Rift Wizard is to generate challenging and unique turn-based combat scenarios each playthrough. You'll have to cleverly utilize and conserve your magical resources in the short term, while carefully planning your long term character growth.
Features:
Unprecedented character customization.
A huge bestiary of monsters to fight.
No wasted player time. Short animations + no load times mean you spend 100% of your time thinking strategically.
Difficult but fair combat.
Crisp 90s retro aesthetic.
From 6th July 2020 on Steam.
Hadean Tactics | Emberfish Games | August 2020
Take the autobattler mechanics and put it in a single player deck-building RPG. This the idea behind Hadean Tactics by Emberfish Games. Place your Hero on the board, use cards to determine their actions in real-time, pause whenever you want to, and guide them to victory.
Features:
A selection of Heroes
Dynamic maps
Unlockable artifacts
Mysterious events
August 2020 on Steam.
Battle Barns: Tactics | Tim Ruswick | August 2020
Turn-based battles in the farm. Yes, you heard right. Battle Barns: Tactics by Tim Ruswick is an unlikely strategy game that despite the easy look, offers a lot of cool things.
Features:
Every unit can be captured and controlled
Hundreds of strategies and synergies with different units
New units to capture in every zone
Animals move in their own patterns
Dozens of moves and abilities
Countless combinations of upgrades for each unit
Available on August 2020 on Steam.
Tactical Troops: Anthracite Shift | QED Games, K-Project | Q3 2020
Tactical Troops: Anthracite Shift is a top-down turn-based tactical science-fiction game in which the player leads a small troop of elite soldiers throughout the hand-drawn, beautiful yet hostile planet of Anthracite.
Features:
Single player Campaign
Multiplayer modes
Gridless movements
Teleportation technology
Overwatch technique
Physics based
Expected for Q3 2020 on Steam.
Tidewoken is a turn-based tactical multiplayer game, with a strong focus on competitive player vs player matches.
Features:
Competitive Multiplayer – Everything in Tidewoken is centered around a fair and competitive player vs player match. No luck based values, no random effects, 100% pure skill.
Customization – We love replayability. With hundreds of different skills, 5 classes and talents we ensure that every match is a unique experience.
Measure your plays – All important actions are logged into the combat log. View the impact of damaging, healing and protection skills in the scoreboard.
Handcrafted maps – Although our focus is on gameplay, we're working hard to provide beautiful visuals and environments to enjoy.
Gamemodes
– Control multiple characters in 1 vs 1's
– Focus on your character in 3 vs 3's
– Co-Op PvE battles are in development!
Will be available on Steam in 2020 but the release date is not yet announced.
Space Cats Tactics | Mitzi Games | 15 Jul, 2021
Space Cats Tactics by Mitzi Games is one of the most anticipated games for me. Combining FTL ship and crew management with turn-based ship battles. I played the short demo available and fell in love with it. We have to wait a little for it because the release date is set for Jul 2021 on Steam.
Externus: Path of the Solari | Winterborn | TBA 2021
A turn-based strategy based on an original tabletop RPG with Final Fantasy Tactics-style combats and the character-story driven of games like Banner Saga. Any choice will be fundamental and the death of one of our allies will completely change history.
Features:
Strategic Turn-Based Tactical Combat
Full 3D Battlefields
Character-Driven Story
Storybook Choose Your Own Adventure Sequences
Death Matters, Each Ally You Lose Will Change Your Story
Unique Full-Color Artstyle
Based On An Original Tabletop RPG
Expected on Steam in 2021.
Reverse Collapse: Code Name Bakery | Sunborn Games Tech.Co., Ltd. | TBA
Reverse Collapse: Code Name Bakery by Sunborn Game is a remake of Codename Bakery Girl. This remake has new visuals, voice acting, stages, and story content. Never played it before, but it reminds me Advance Wars games with anime and more emphasis on the story.

Follow this link for the Steam page.
Please let me know what you think about these new games. You can reach us on Twitter, Youtube and our new Discord Channel.