Ravenage Games is excited to announce a new Open PlayTest for their upcoming game, Untamed Tactics. This tactical turn-based RPG is set in a medieval world and features a strong narrative with colorful animals and plenty of adventure. Players will follow the journey of Greycoat through stunning illustrations and engaging gameplay that blends action and strategy.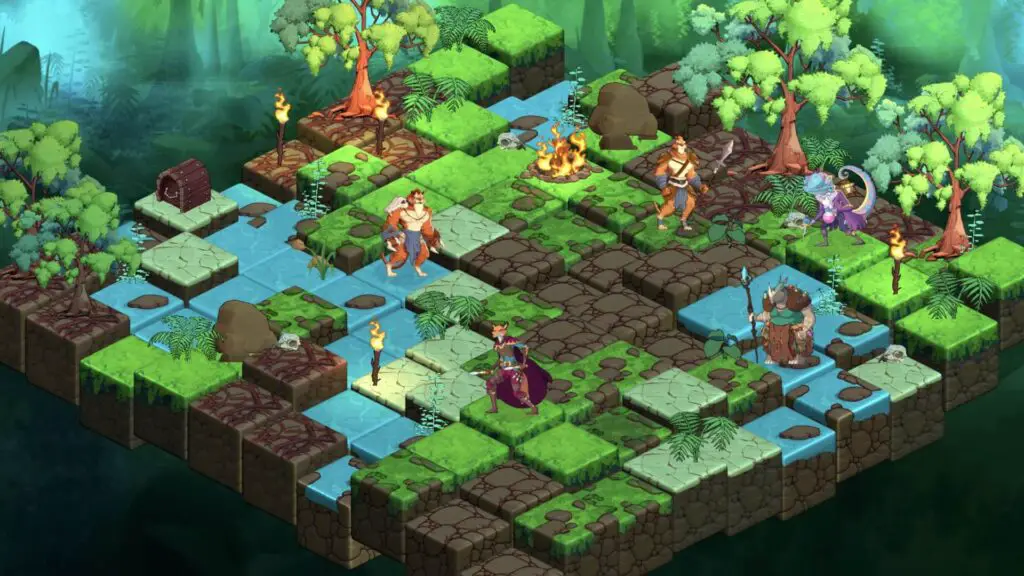 The Play Test will be open starting May 5th, 2023, and interested players are encouraged to sign up now for a chance to receive outstanding gifts. During the PlayTest, players will get to experience a brand-new adventure mode, a sneak peek at the redone and improved balance, and updated interfaces that look cool and improve the overall gameplay experience.
In addition to getting a sneak peek at the game, PlayTest participants will receive a 10% discount coupon for Untamed Tactics that can be used to purchase the game on the Ravenage Games website after release. Players will also have the opportunity to influence the game's development and see it among the first players. Don't miss this chance to be a part of this exciting new game and help shape its future!
Below an overview of the game via Steam and my Gameplay First Look.
ABOUT UNTAMED TACTICS

Untamed Tactics is a turn-based RPG with a strong narrative focus from the developers of a successful card battle game Untamed Feral Factions. You play as Greycoat, a disgraced soldier on a quest for redemption and freedom from his past life. You will explore the dangerous and beautiful world of the Wilds together with your fierce and diverse animal companions, such as Lynn the Fox and Mortimer the Chameleon. Fight enemies, find friends and make strategic decisions!

Each chapter of the game is a standalone tactical adventure in a vibrant 2D setting that combines a linear story campaign with a procedurally generated world full of beautifully illustrated colorful animals. The story will take your band of refugee adventurers all the way from the shores of Stranglevine Ridge and its imposing Bonefang Clan to the mighty factory-fortress of New Gizmodan.

Customize your party by equipping each hero with unique Runes and Abilities and set out into the Wilds to find new loot, unlock characters, and purchase permanent upgrades for future adventures.

Features

Tactical combat
The smart use of abilities and clever positioning will be your key to victory. Manipulate dangerous environment and push your enemies into spike traps or toxic ooze. Leverage the power of shrines and use the surroundings to your advantage!

Parley with foes
The Parley feature allows you to interact with enemies in unique ways during combat. Use your deck of Parley cards to unlock special effects that can change the tide of battle. Make them tremble with fear, enrage them so they drop their guard or even make them switch sides!

Explore a vibrant world
The bright and colorful hand-drawn 2D graphic is what brings the world of Untamed Tactics to life. Meet many anthropomorphic animal friends and foes.

Highly replayable
Explore a wide range of strategies, ability combinations and character builds. The world keeps changing as new battle maps and events bring extra rewards and challenges while streamlined game mechanics let players of different skill jump into the fray!

Join Greycoat in his adventures and meet a diverse cast of colorful animal characters to befriend or to fight against! Help Greycoat regain his honor by confronting his past, defeat the many threats lurking in the Wilds, and earn your place in this strange new world.