Angry Cat Studios and Firesquid, are thrilled to unveil their masterstroke, a classic tactical turn-based title, USC: Counterforce—the game's entry into Early Access on Steam, this 25th of July, 2023. Players are invited to strategize, customize, and neutralize, stepping into the boots of elite commandos. The game promises an engaging narrative filled with alien threats and cosmic challenges.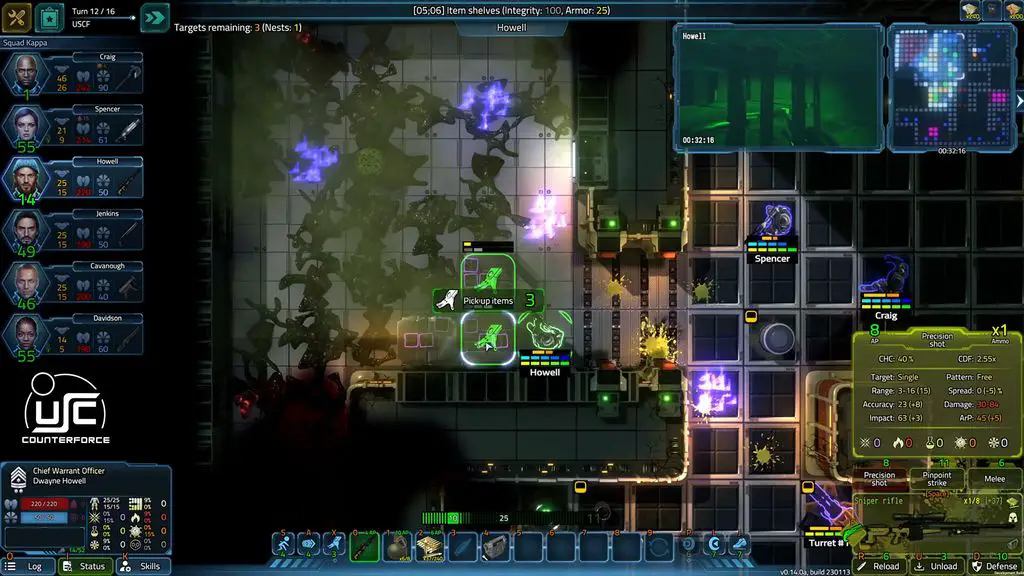 Drawing inspiration from illustrious games like UFO/XCOM, Space Hulk, and the Aliens series, USC: Counterforce offers players the responsibility of controlling a team of armed commandos. Their mission, should they choose to accept it, is to investigate an ominous alien threat on planet M-8322. Leveraging USC: Counterforce's sophisticated squad management interface and a versatile skill system, players are urged to master the art of combat, discover the perfect balance of skills, and stave off the alien invasion. And for those seeking shared glory, there's an option to invite a friend to the battlefield in local co-op mode!
The Early Access version boasts four heart-stopping special operations and an endless supply of procedurally generated missions in Single Mission mode, offering enormous replayability. The developers, always attentive to their gaming community, will utilize players' feedback as a compass, guiding continuous enhancements and updates to USC: Counterforce. They are determined to deliver a polished final version featuring an open-ended campaign mode with a gripping, non-linear storyline.
Players should gear up for the forthcoming update – the Defend the Base mode. They'll be challenged to merge the excitement of base management with the strategic demands of a turn-based tactical defense.
Features Awaiting Mastery:
Assemble the Ultimate Squad: A class-free system allows players to mould their forces to confront any situation.
Varied Weapons and Tools: The game offers a wide array of melee and ranged weapons and an arsenal of hacking tools, mines, turrets and more.
Fully Interactable Environments: Battlefields that respond to players' actions, where they can build barricades, lay traps and alter the landscape.
Multiple Game Modes: Players can enjoy solo adventures in the customizable Single Mission mode, or they can invite a friend to share the thrill in hot seat mode or via Steam's "Remote Play Together" feature.
USC: Counterforce is available right now on Steam for a cool $19.99. The game is ready for deployment in both English and Chinese. Players are encouraged to join the discussion and connect with fellow Commandos on the official Discord. The mission begins now, soldier. Get ready to turn the tides!