Prepare to lead a formidable strike force against an alien menace in the latest turn-based tactical RPG, MENACE, soon to be available on Steam. Developed by the masterminds behind Battle Brothers Overhype Studios and published by Hooded Horse, this game promises to immerse players in a universe filled with distress calls from different worlds, intricate mission planning, and intense turn-based battles.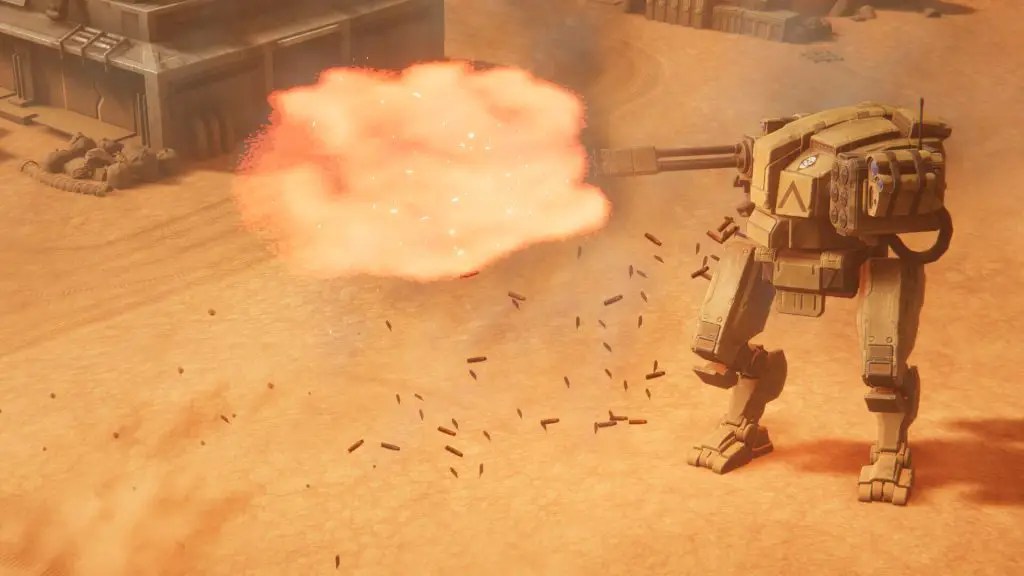 Game Overview
In MENACE players will command a strike force of marines, mercenaries, and even criminals in the distant Wayback system, a lawless frontier dominated by pirate warlords, dubious corporations, and fragmented planetary governments. From the strike cruiser TCRN Impetus, players will strive to unite the local factions to combat an emerging alien threat.
Players will engage in deadly tactical battles, utilizing tanks, mechs, and infantry squads, and choosing from a vast array of equipment. The game offers complete freedom in approach, allowing players to respond to distress calls, decide on resources, and engage based on readiness levels. Relationships with local factions, strategic decisions, and battlefield tactics seriously affect the game's progression.
MENACE also emphasizes customization, from upgrading the mobile HQ to relying on local black market dealers for equipment. Battles are intense and unpredictable, with real threats of death and the need for superior tactical prowess. Players must consider everything from flanking maneuvers to weapon ranges and deploy a variety of vehicles and mechs.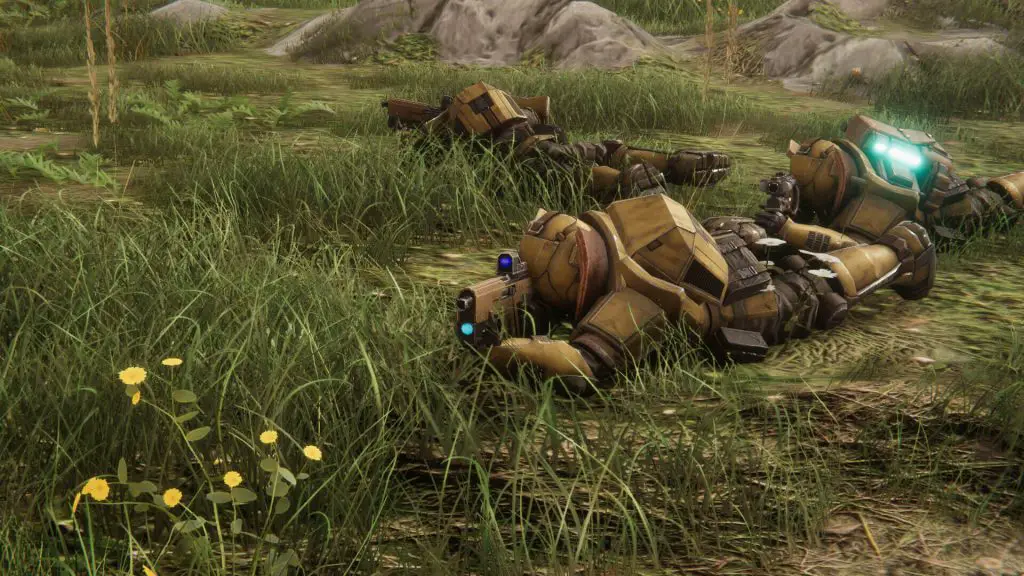 Character development is central to the game, with each squad leader having unique histories and personalities that influence performance on and off the battlefield. The game also features procedurally generated operations and battle maps, ensuring that every playthrough offers a fresh and challenging experience. The game is set in a far-future scenario and developed by the creators of Battle Brothers. It promises a rich and immersive tactical experience with many strategic choices and consequences.
Key Features:
Dynamic Tactical Battles: Engage in detailed turn-based combat, where strategy and adaptability are key. From flanking maneuvers to heavy ordnance, every choice can be the difference between victory and defeat.
Diverse Arsenal: Equip your squads with a wide range of weapons, from flamethrowers to sniper rifles. Utilize vehicles and mechs, each with their unique strengths and weaknesses.
Character Depth: Every squad leader in "MENACE" boasts a unique history and personality. Engage with them, understand their motivations, and guide them through the challenges ahead.
Procedural Gameplay: With procedurally generated operations and battle maps, alongside a vast selection of characters and equipment, every playthrough offers a fresh experience.
Set to be released sometimes in 2024 on PC via Steam. Below an overview of the game and Announcement Trailer.
ABOUT THIS GAME

Command a strike force of marines, mercenaries, and criminals in a distant system, cut off from the Core Worlds. At the lawless frontier, the Wayback system is controlled by pirate warlords, questionable corporations, and fractured planetary governments who struggle for a new order. Though you initially lead your strike force of marines from aboard the strike cruiser TCRN Impetus, you'll quickly need to unite the disparate locals under your leadership to defeat an unknown threat. Fielding tanks, mechs, and infantry squads with a massive selection of equipment to choose from, you'll train your troops, plan out operations, and engage in deadly tactical battles.

The developers of Battle Brothers take us to the far future in MENACE – a turn-based tactical RPG set in an isolated system where a strange new threat has begun to emerge.

Your Republic Marine Corps strike force has made its way over to bring the frontier back into the fold, but what was supposed to be a simple pacification mission revealed a threat that puts the entire system at risk…

Your approach is entirely yours to determine – as distress calls roll in, calling you from planet to planet, you can decide which to respond to, what resources to employ, and when to engage based on your readiness levels. Your choices will determine how the local factions feel about your presence, with a direct impact on your relations with them and what favors they may be willing to do for you. Will you prioritize relations with the arms dealers for access to better equipment on the battlefield? Or will you set their needs aside, focusing on the shipwrights instead to gain access to ship upgrades that can support your ground troops from orbit?
With all communications cut off, you're at the top of the chain of command, and your team of marines, mercenaries, and criminals turn to you for answers. Any single operation is not limited to one battlefield, instead taking you on branching paths of multiple missions each, asking you to engage in a series of battles across entire worlds. Make strategic decisions as you progress through an operation, choosing between the missions available to you – will you first take out the enemy air defenses that keep you from landing tanks? Or will you press directly into the enemy to rescue a group of hostages and gain the trust of the locals? Proceed mission by mission to complete the operation, and ultimately, further your grand campaign, but beware – every decision has serious consequences, not just for the operation at hand, but the entire system itself.
The strike cruiser TCRN Impetus acts as your base of operations, not only ferrying you between missions, but providing both orbital support and a place for much needed R&R. Invest in upgrading and customizing your mobile HQ to best synergise with your approach on the battlefield, seeking out opportunities among local allies to gain the upper hand for the task ahead of you.
Without access to your standard issue naval arsenal, you'll have to rely on local black market dealers and the spoils of war to equip your squads. From the jerry-rigged war machines of the pirate factions to the refined, high-end arms of the local mercenaries, each engagement isn't just an opportunity to bring the fractured system under control, but to acquire new equipment to help accomplish your mission.

The threat of death is real as you find yourself pit against numerically, and at times technologically, superior enemy forces. Large engagements across diverse battlefields are subject to the effects of weather conditions across a multitude of biomes, and human foes are the least of your concern. In the recesses of the system, something alien has taken hold, and its methods are unpredictable and unrelenting.

Battles in MENACE are deadly affairs – under the hail of bullets, plasma bolts, and missile fire, you will face off against enemies that are well prepared, and ruthless. Expect to permanently lose squad leaders and their squads, and prepare to adapt to constantly evolving situations on the battlefield. Pacifying an entire system doesn't come without a few risks, and superior tactical prowess will determine the victor.
Use flanking maneuvers to make your way around cover, or use heavy ordnance to flush enemies out from their firing positions. Rush from cover to cover as you plot pincer attacks, opening fire to suppress enemy squads and pin them in place while working to destroy cover they might run to. A tactical approach is essential to coming out on top but remember to stay on your toes – though you can plan around intel gathered for mission briefing, plans never survive first contact with the enemy.
Keep an eye on your weapons' efficient ranges, their damage over distance, and whether they're best used against heavily or lightly armored enemies. Even beyond accurate ranges, every round fired causes some degree of suppression to the squad it lands next to – whether they were the intended target or not. With heavy fire more likely to pin an enemy down than small arms, you'll be able to adapt based on the tools at your disposal, but make sure to adjust your approach as needed. Study the enemy to assess if you should be sniping from a distance or aggressively closing the gap under the cover of suppressing fire.
Arrive on the battlefield with a variety of vehicles and mechs alike, each with their own strengths and weaknesses, and a variety of weapons systems to choose from. The firepower of a tank is immense, but the nimble mech is able to respond to fast-moving threats in an instant, rotating freely and quickly. Designated pilots are able to bring these vehicles to the battlefield, albeit at a high cost. Will you opt to bring in an expensive mech you've commandeered from the mercenaries at the cost of better equipment for your infantry? You might lose an entire squad, but the extra firepower might just be what secures your victory.
Use limited supplies to kit your squads out before each mission and ensure you're equipped for the task ahead. Infantry squads can swap their armor to strike a balance between protection and utility with additional accessory slots, where accessories range from disposable rocket launchers to grenades to target designators. Each squad can be equipped from a wide selection of weapons with different advantages and disadvantages, as well as particularly powerful specialist weapons – everything from flamethrowers to sniper rifles to EMP cannons.

Pike is the model marine – loyal to the Republic, and a professional soldier, unwavering in the face of adversity. Rewa suffers from the trauma of past scars, a violent rage constantly boiling beneath the surface. Lim owes Pike for saving his home colony, and distrusts non-Marines – but he'll have to learn to meet them in the middle as the going gets rough. Every squad leader in MENACE has a history and personality, and as their commander, it's up to you to navigate the trouble that can bring.

From the marines you flew in with to the locals you need to recruit, each squad leader carries their own expectations and aspirations. Engage with them between missions to learn more about them and what makes them tick – their opinion of you and their morale will determine the performance of your squads both on and off the battlefield.
Squad leaders and their squads earn promotions and improve over time, giving you the option to customize them to your liking. Keep your squad leaders alive and choose perks from a varied promotion tree, acquiring additional abilities to use against the enemy.
Each playthrough features a selection of characters from a massive pool – learn how individual backstories are tied together and prepare to navigate the unique combinations of each run. Stories unfold in unexpected ways as your squad leaders push from engagement to engagement. Watch them crumble under pressure from a cataclysmic threat, and do your best to train them for the fight against the MENACE.

With procedurally generated multi-mission operations and battle maps,
alongside a big selection of characters and countless equipment options, every run of MENACE plays different from the last. Find yourself face to face with a seemingly insurmountable challenge that takes on multiple forms across playthroughs, and put your strategic and tactical prowess to the test in new ways each time.