Here's our best of the week article. As usual, I collect all the most relevant news and put them all together here. Before start, i would like to remember to everyone that we are always looking for fans of this genre of games to help us with news, previews, reviews publications. You can contact me on twitter or by email: [email protected]. plus I remind you to visit and subscribe to our youtube channel and our newsletter. Wish you an amazing week.
Panzer Corps 2 – Release date announced
Panzer Corps 2 is the ultimate Second World War strategy game! Enjoy the time-proven gameplay formula which has been appreciated by millions of players over the years, brought to a whole new level of refinement up to the latest technical standards. Its release date is set for the 19th of March 2020 through Steam.
Othercide – Looking for beta tester
There is good news for the fans of Otherchide, the dark/horror turn-based strategy game from Lightbulb Crew. It seems that the game is now in a stage where it needs some real feedback from the players. So if you want to try it out and participate in the closed beta, you can register here, while here you'll find our interview with the developers.
King's Bounty II is coming (or at least its devlog…)!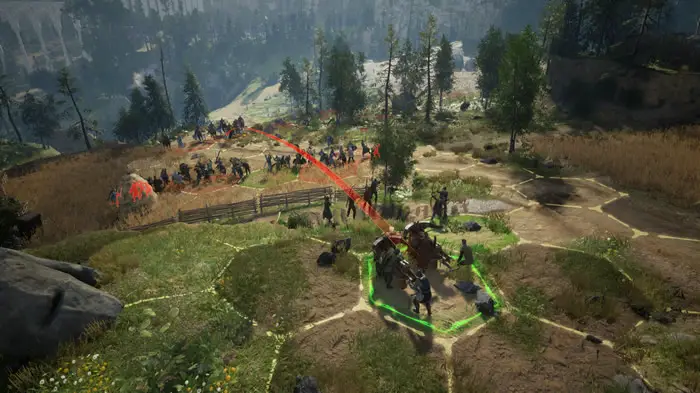 Yeah, exactly, no more indiscretions or guesses, now King's Bounty II is something more concrete! You can read the full article here.
Fantasy General 2 – A new campaign needs tester
The new Onslaught campaign does not only add a host of aerial units and new beast units, but it also offers a brand new highly replayable campaign mode. The new Onslaught campaign mode tests your tactical skills on successive procedurally generated maps and allows you to pick your general from a roster of different leaders, each with their own army composition and abilities. All you need is to do to join as a tester, is to own a copy of Fantasy General II and apply here.
Utawarerumono: Mask of Truth – New release
For almost two decades, this series of tactics-RPG visual novels have been beloved by Japanese fans for its spectacular music, art, characters, and story. Now it finally returns to its origins on PC. Get it through Steam
Olaguna Chronicles – New release
In Olaguna Chronicles Every character in the game will have a profile, and some will change their lives because of the decisions you make! Their records will be different! Maybe it's a friend, maybe it's an enemy… Get it through Steam
Temtem – New release
Temtem is a massively multiplayer creature-collection adventure. Seek adventure in the lovely Airborne Archipelago alongside your Temtem squad. Catch every Temtem, battle other tamers, customize your house, join a friend's adventure or explore the dynamic online world. Get it through Steam
Rui Castro facebook News
All turn-based games news in one place. Visit Rui Castro's facebook group.
TBTactics latest bulletin
The latest tbt bulletin with lots of good news. Here's the link