IGN Editor's Choice: The 9 and Above Club – A Humble Bundle With Two of The Best Turn-Based RPGs on The Scene
The Humble Bundle's IGN Editor's Choice: The 9 and Above Club is a unique collection of games that have been highly rated by IGN, each scoring either 9 (Amazing) or 10 (Masterpiece). This bundle is not only a great deal for gamers but also supports charitable causes, with proceeds going to Extra Life and Girls Who Code. For a minimum payment of $16, buyers can access a range of top-tier games, each with its own distinct flavor and appeal.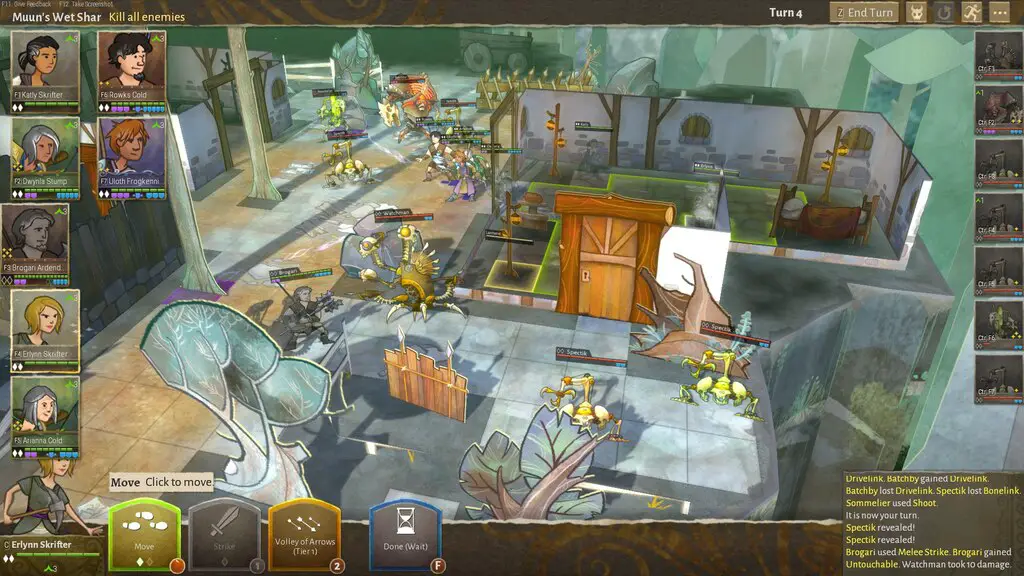 What particularly makes this bundle captivating for Turn-Based RPG Fans is the inclusion of two of the most celebrated titles in the recent indie scene. These are Disco Elysium in its Final Cut version and the character-driven RPG, Wildermyth. Both have been reviewed and highly praised by us. Of course, the bundle offers more, featuring a variety of other top-tier titles.
Key Highlights of the Bundle
Disco Elysium – The Final Cut: A groundbreaking role-playing game with full voice acting, offering unprecedented freedom of choice and a revolutionary dialogue system. IGN Score: 10. Check out our review
Wildermyth: A character-driven, procedurally-generated tactical RPG that blends hard truths with humor and personal storytelling. IGN Score: 9. Here is our Wildermyth review.
Chivalry 2: A multiplayer first-person slasher set in a medieval battlefield, offering intense combat experiences. IGN Score: 9.
Spiritfarer®: Farewell Edition: A cozy management game about dying, where you play as a ferrymaster to the deceased. IGN Score: 9.
GRIME: An action-adventure RPG with a unique combat system and surreal environments. IGN Score: 9.
The Forgotten City: A time-travel adventure set in a cursed Roman city, where your decisions have life-and-death consequences. IGN Score: 9.
Paradise Killer: A unique open-world detective game set in an alternate reality, filled with cryptic lore and mysteries. IGN Score: 9.
Additional Perks
IGN Store Coupon: Get $10 off on almost anything in the IGN Store.
IGN Plus Coupon: Enjoy three months of IGN Plus with an extended trial offer.
Charitable Impact
The bundle has raised over $50,000 for charity, supporting Extra Life / Children's Miracle Network Hospitals and Girls Who Code.
Time-Limited Offer
The offer ends in a few hours, making it a timely opportunity for gamers to grab these acclaimed titles at a bargain while supporting good causes.
Why This Bundle is a Must-Have
Exceptional Game Quality: Each game in this bundle has been critically acclaimed, ensuring hours of top-notch gaming experience.
Diversity of Genres: From RPGs to tactical adventures, the bundle offers a variety of genres to suit different gaming tastes.
Supporting Charity: Purchasing this bundle contributes to charitable organizations, making it a purchase with a purpose.
Affordable Price: For a minimum of $16, getting access to games worth much more makes this an unbeatable deal.
Limited Time Offer: The urgency added by the limited availability makes it a now-or-never deal for interested gamers.
Conclusion
The IGN Editor's Choice: The 9 and Above Club Humble Bundle is an excellent opportunity for gamers to acquire a collection of critically acclaimed games at a great price while contributing to charitable causes and supporting us.