Moonbreaker, the popular multiplayer strategy game, has just received a new update called "Command and Control," as announced by Game Director Charlie Cleveland in the latest Developer Vlog. The update includes new Smuggler units and a range of changes that aim to enhance the PvP experience.
Players can now use five new units, including Crash, Flurry, Hittenruhn, Noxy, and Turncoat, each with unique abilities and tactics that will help them win matches. For example, Turncoat can corrupt the enemy's crew and bring them to your side, while Flurry deals damage to everyone, including your own crew. Additionally, the game has a new Victory Points system, where the first player to earn 10 VPs wins, and new Map Scenarios that highlight different VP sources for players to chase.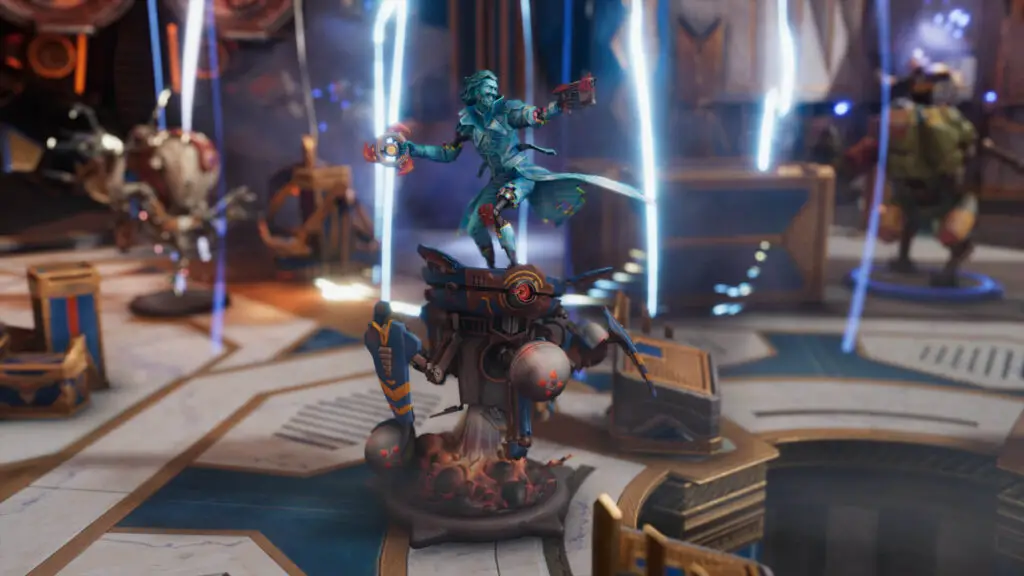 The Command and Control update also brings back team sizes up to 10, which allows for more interesting lineups and ability synergies. The Leadership Points system has been introduced, which allows players to deploy units more easily, and the use of Cinder's utility has been refocused on abilities.
Ship Assists have been removed from PvP matches, as they were greatly affecting the flow of multiplayer matches and giving too much match-ending power to a single ability. Strategic use of abilities can shift the momentum in any Duel, and the game developers found that Ship Assists were doing that too effectively. However, they will still be available in single-player mode.
Command and Control update aims to provide players with more options and strategies for winning matches. The new features are meant to encourage players to experiment with different approaches, creating a more dynamic and varied experience with each new match. To learn more about the update, players can read the full patch notes.
Moonbreakerwas released on September 2022 on PC via Steam and is actually in Early Access.