Fireshine Games has just announced its debut game, Toads of the Bayou, created by French studio La Grange, which will be released on Steam in 2024.
This isometric, turn-based tactical game with roguelike deckbuilding and settlement-building elements is set in the eerie and cursed bayou of the deep south. As the player, you must control a group of smartly dressed toads, searching for a place to call home while battling the evil forces of Baron Samedi. In Toads of the Bayou, you can expand your toad population, create a powerful deck, and use strategic grid-based combat to defend your settlement.
The game has two distinct phases of gameplay; one focused on combat and the other on building management. The goal is to establish your place in this spooky environment and thrive against the Baron's evil forces. Follow Toads of the Bayou on Twitter and Instagram to keep up with the latest news and updates.
Below an overview of the game via Steam and the Announcement Trailer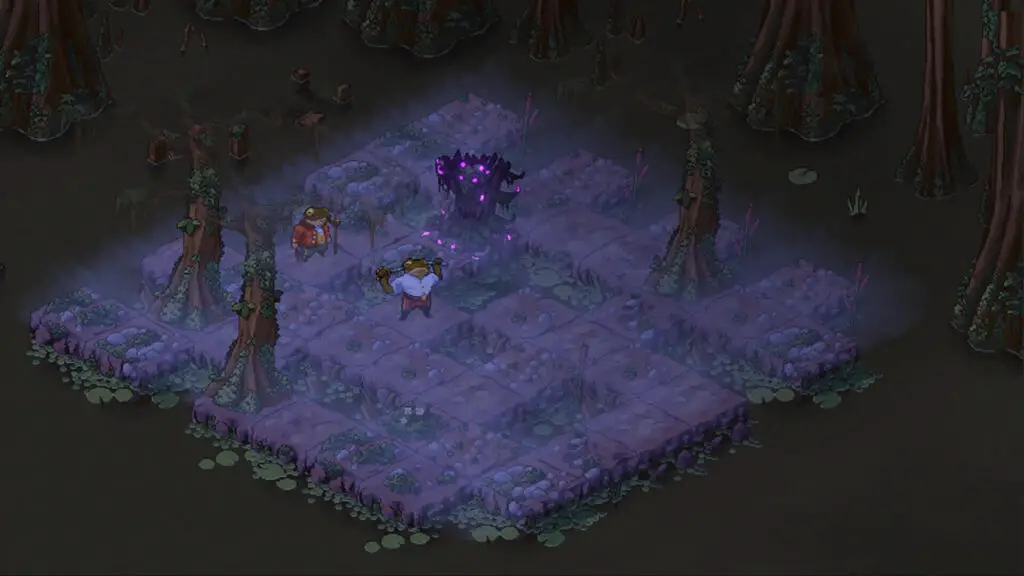 Baron Samedi, a spirit of the dead, has tricked you and your group of wandering toads who were looking for a place to settle and thrive, by trapping them in the cursed bayou and forcing them to face the evil that inhabits it. Determined to overcome the dreadful Baron Samedi, the toads must band together to defeat his waves of minions and build a settlement within the bayou.

Manage your resources to grow out your settlement and expand your toad population within the bayou. All of the buildings such as: The Garrison, The Witches Hut and The Armoury will be inhabited by allies who will grant you unique abilities and cards to add to your deck. Set up traps and upgrade your territory to fight off enemies attacking your settlement.

Control different toads each with their own traits, bonuses and weaknesses in grid-based combat. Each run is unique through procedural generated maps, combat encounters and permadeath granting you upgrades at the end of each run.

Combine a variety of tactical movement cards with powerful combat cards to create the strongest deck you can in order to effectively defeat the Baron's forces.

Toads of the Bayou Includes:

– 50+ Cards
– 3 Playable Toads each with different abilities and traits
– 13 Buildings
– 10 Bosses
– Original Soundtrack