Jagged Alliance, known as one of the genre's legendary pioneers, is returning with Jagged Alliance 3. Developed by Haemimont Games and published by THQ Nordic, this new installment aims to live up to the legacy of its predecessors and deliver an exceptional strategy game for PC players. The release date is set for July 14th, 2023.
Recognizing the changing expectations of players and the cherished memories associated with the iconic series, Jagged Alliance 3 promises to bring fresh elements to the table while staying true to its roots. In an enticing trailer, the developers provide a glimpse into the gameplay, addressing questions about tactics and strategy and including a crafting system. The trailer aims to captivate both battle-hardened mercenaries familiar with the franchise and those who have yet to experience the thrill of a Jagged Alliance game.
As an added bonus, Haemimont Games plans to introduce mod support shortly after the game's launch. Starting with basic modding capabilities that allow players to customize weapon statistics, adjust difficulty levels, and display the "chance to hit" percentage, the developers promise to expand and evolve the mod support over time. This will enable players to create and share their own campaigns, introduce new mercenaries, and explore the game beyond its initial boundaries.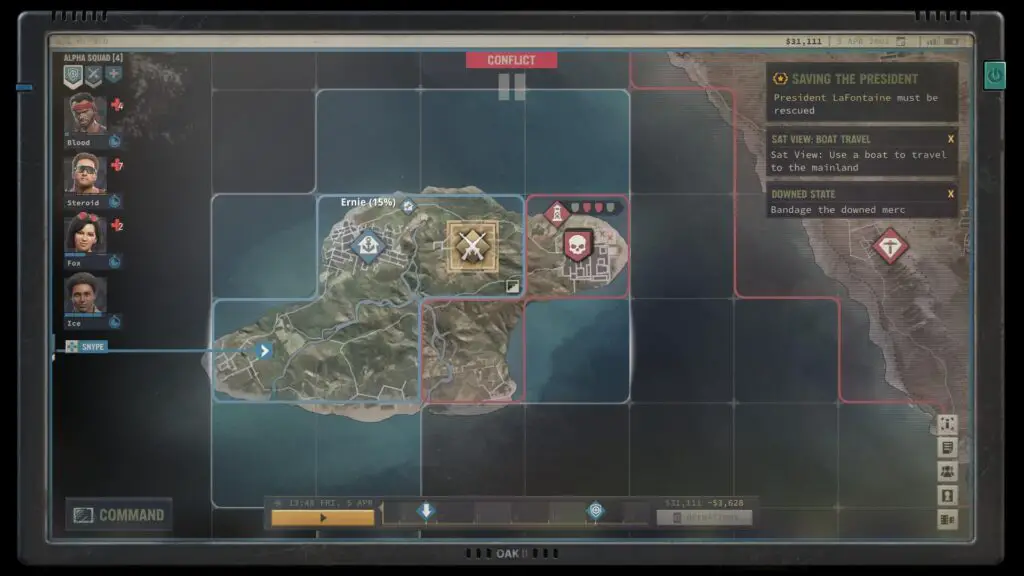 Jagged Alliance 3 is currently under development exclusively for PC and will be available for purchase on July 14th, 2023, at a suggested retail price of $44.99 / €44.99. Players can add the game to their wishlists on Steam to stay updated.
For avid fans seeking a more immersive experience, a limited Collector's Edition called the Jagged Alliance 3 Tactical Edition is available for pre-order. Priced at €129.99 / £114.99, this edition will be released alongside the standard version on July 14th, 2023.
To stay informed about the game's development and gain further insights, interested individuals can tune in to the biweekly Twitch streams hosted by THQ Nordic every Thursday at 11 AM EST / 17:00 CEST on the THQ Nordic Twitch Channel. In case of missed streams, developer diaries and recordings of live streams are accessible for reference on the game's official website.
About Jagged Alliance 3
Jagged Alliance 3 unfolds in the nation of Grand Chien, a land rich in natural resources but plagued by political turmoil. With the president missing and control seized by the paramilitary force called "The Legion," chaos reigns. In a desperate effort to restore order, the President's family has enlisted the aid of skilled mercenaries, forging alliances with the influential Adonis corporation. Players will navigate through an extensive roster of mercenaries, each with their own unique personalities, quirks, and backstories. Exploring Grand Chien, they will encounter new characters, earn money, expand their team, and make crucial decisions that will shape the country's destiny.
Highlighted features of Jagged Alliance 3 include engaging in tactical turn-based combat, recruiting from a diverse selection of mercenaries, looting and customizing an arsenal of weapons and equipment, choosing special perks to enhance mercenaries as they level up, experiencing an open RPG structure where decisions impact the fate of Grand Chien, controlling territory, training locals, commanding multiple parties, and defending against enemy forces in a dynamic and immersive world. Additionally, players can embark on the campaign with friends through online co-op mode. Below is my Gameplay Preview.
Features
Engage in rich, tactical turn-based combat
Recruit from a large cast of unique mercenaries, including many familiar fan favorites
Loot, salvage, and customize an arsenal of weaponry and equipment
Choose from a wide array of special perks to customize your mercs as they level up
Decide the fate of Grand Chien in an open RPG structure
Control territory, train the locals, command multiple parties, and defend against enemy forces in an alive, active world
Experience the campaign with friends in online co-op mode
Below is my Gameplay Preview.