Here we are at the usual appointment with the best news of the week from turn-based RPGs and Strategy games. All the most relevant news, or at least those that have passed through my radar. It has been a very busy work week for me, and the turn-based one was no exception, with lots of news, interesting releases, announcements, delays and new trailers. Let's see together what happened.
Turn-Based RPG Noob: The Factionless Coming To Nintendo Switch
Brand new turn-based RPG developed by BlackPixel Studio & Olydri Games and published by Olydri Studio will debut in 2023 on the Nintendo Switch. Noob is a turn-based RPG that transports players to "epic and humoristic adventures of a team of newbie players in a fictional MMORPG called Horizon." Between the MMORPG and real life, players must complete quests and level up their characters. Initially released on PC in early access in June 2021 and currently only in French, the final version will also contain other languages.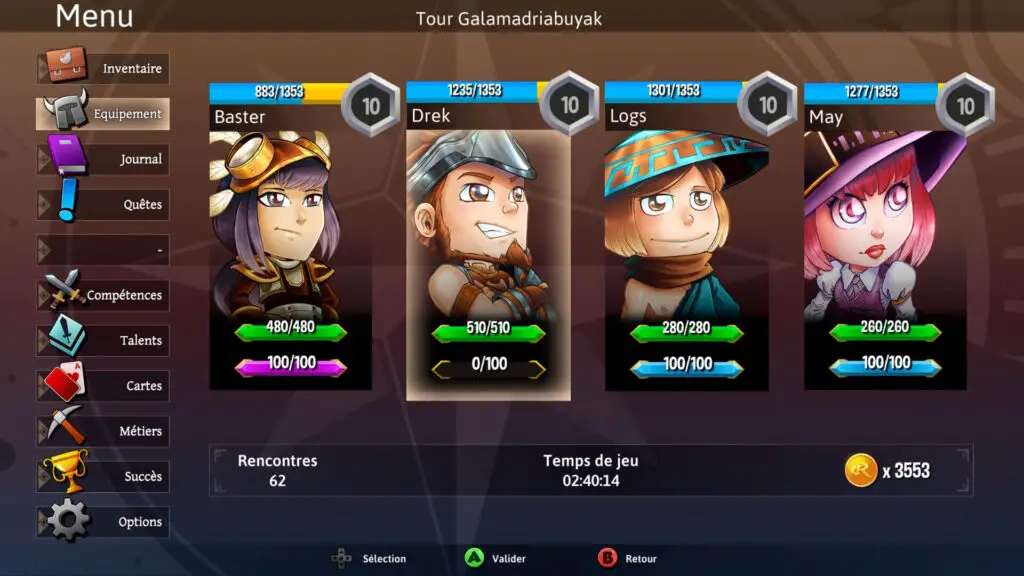 Marvel Midnight Suns Delayed Again and the new Captain Marvel Trailer
A new delay for the Firaxis Marvel Game. It has been decided to move the game's release to Q1 2023. (before the end of March) Marvel Midnight Suns will first be available on PC, Xbox Series, and PS5 and, at a later time, will arrive on Xbox One, PS4, and Switch. No details on why this delay, just the desire of Firaxis and 2K, to offer the best possible experience for players. On theverge you will find more details. Below you will find the new Captain Marvel gameplay trailer.
Into The Breach fantasy RPG Tyrant's Blessing Released
The turn-based fantasy RPG developed by Mercury Game Studio and published by Freedom Games is available on PC through Steam. Defined as an Into The Breach with swords and Spells, the game puts players in the shoes of the last living warriors in order to save Tyrant. Each hero that will be unlocked will have its own characteristics and will be able to help the team in planning the moves within the game map. Predictions, monsters, dragons and a lovely pixel art graphic style for an interesting turn-based strategy game.
Stadia Announces The Dungeon of Naheulbeuk Coming to the Game Streaming Platform
Stadia owners can be happy because they can soon join The Dungeon of Naheulbeuk. Three new games will be available soon, and one is the Artefacts Studio RPG The Dungeon of Naheulbeuk. Already available on PC, PS4, Xbox One and Switch, the game arrived in a second moment on PS5 and Xbox Series X / S and now is preparing for the Stadia release without a precise date. Learn more about it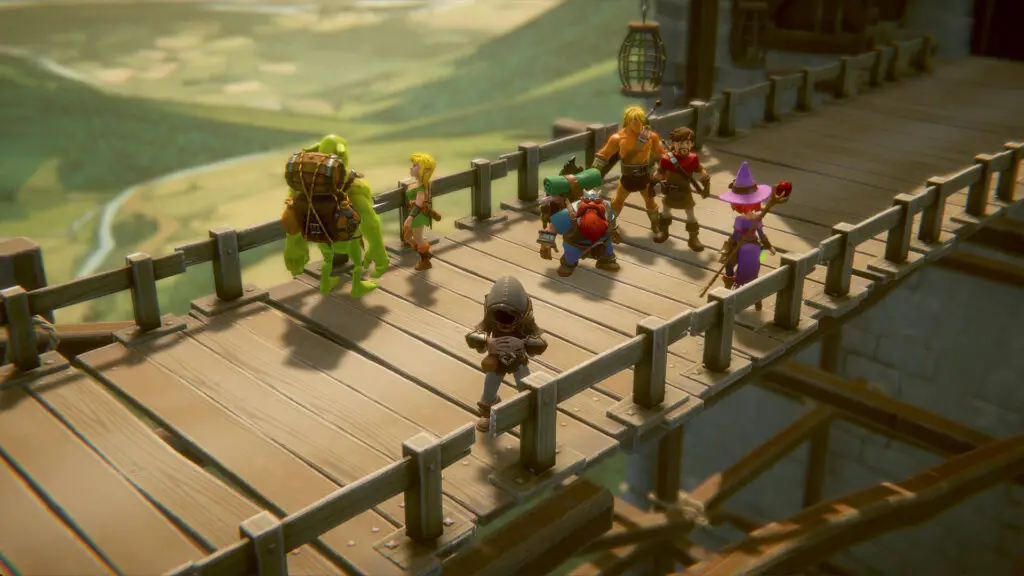 Turn-based RPG Sunday Gold has a Release date and a Free Prologue Available
Half point and click adventure and half Turn-Based RPG, are the premises of Sunday Gold, developed BKOM Studios and published by Team17. For sure, one of the most interesting turn-based games lately featured inside my KAEOI 47. Sunday Gold will arrive on PC on September 13, 2022 while a free prologue is already available on Steam. You can learn more about the game on rpgsite.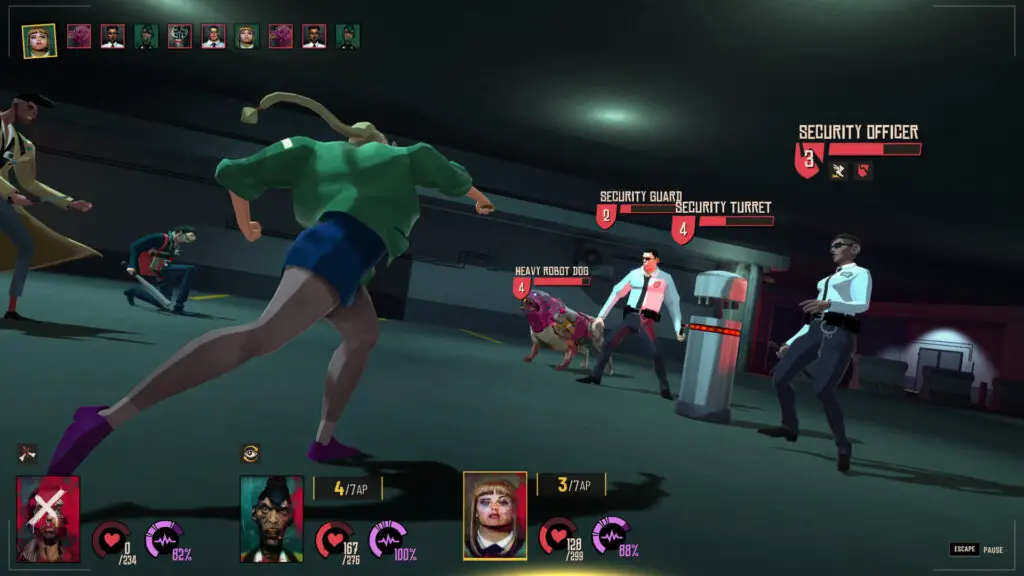 Turn-based RPG Of Blades & Tails ready to land on Switch
Developed by Indie Dev Felix Laukel and published by Pineapple Works, Of Blades & Tails is a Turn-Based Roguelike RPG where players will find themself in a fantasy world populated by animal tribes. In the shoes of a fox named Reik you must explore the open world, looking for quests and artifacts inside mysterious dungeons. The game must arrive sometime, in 2022 on PC, and in 2023 there will be a Switch Release.
Metal Slug Tactics has been delayed to 2023
Surely one of the most anticipated titles by players all over the world, for the great amount of nostalgia that it brings with it. The tactical Metal Slug developed by Leikir Studio (the developers of Rogue Lords) and published by Dotemu has undergone a delay that will see the 2022 release window moved to 2023 without a precise forecast. You can learn more about it here.
Inkulinati on Gamepass
I have interviewed the developers in the past, and without a shadow of a doubt, we are talking about a unique and very original title. Inkulinati by Yaza Games is a strategic one where players will become masters of the Living Ink and fight against other masters by summoning creatures like rabbits, dogs, and much more. The game is actually in development with a release date set for 2022 on PC and when that happens, the game will also be available via Gamepass. Learn more
Unknown Worlds will reveal a new turn-based strategy IP at Gamescom 2022
Unknown Worlds, the devs behind Subnautica are ready to announce a new Turn-Based Strategy Game IP at Gamescom 2022. I don't much more, but they will probably show us some gameplay footage too. We can only wait and see what happen.
Jagged Alliance 3 – New Gameplay Trailer
There have been many developers who have taken the burden of bringing one of the most iconic brands in the world of turn-based strategies back to the fore and unfortunately, they have always failed. Now it's up to Haemimont Games, very experienced developers in the field of strategy, after releasing titles such as Tropico, Omerta City Of Gangster, Surviving Mars and many others. Players will meet new A.I.M mercenaries as well as familiar faces to liberate the country of Grand Chien after the newly elected president has gone missing. Below you will find the brand new Gameplay Trailer that shows us many game sequences. Jagged Alliance 3 is a PC game without a release date.