Centurion Developments, an indie game developer, has launched a Kickstarter campaign for their upcoming debut PC title, Forgotten But Unbroken. The game is a turn-based tactical strategy set in the Second World War, aiming to provide players with an immersive and intriguing experience while staying true to historical events. The game will feature an exciting voice acting cast, including Elias Toufexis, known for his work in Gotham Knights, Saints Row, and Call of Duty.
Forgotten But Unbroken takes place during the later years of World War II, as players control a rogue multinational company of soldiers fighting against the Axis powers in various theatres of war, from the villages of Northern France to the hills of the Italian countryside. The game plans to cover several frontlines and tell the stories of historical heroes, ensuring that they are not forgotten. The game mechanics have been well-drilled, and the team plans to improve them even further.
The team has set an €80,000 goal for the Kickstarter campaign to complete the project, with the funds primarily covering visual enhancements, sound design, and quality-of-life features to enhance the player experience. Centurion Developments decided to launch the project on Kickstarter to maintain their creative control and independence while creating a high-quality game. The Kickstarter campaign will run for the next month, and the game hopes to launch on Steam later this year, initially available in English and Czech.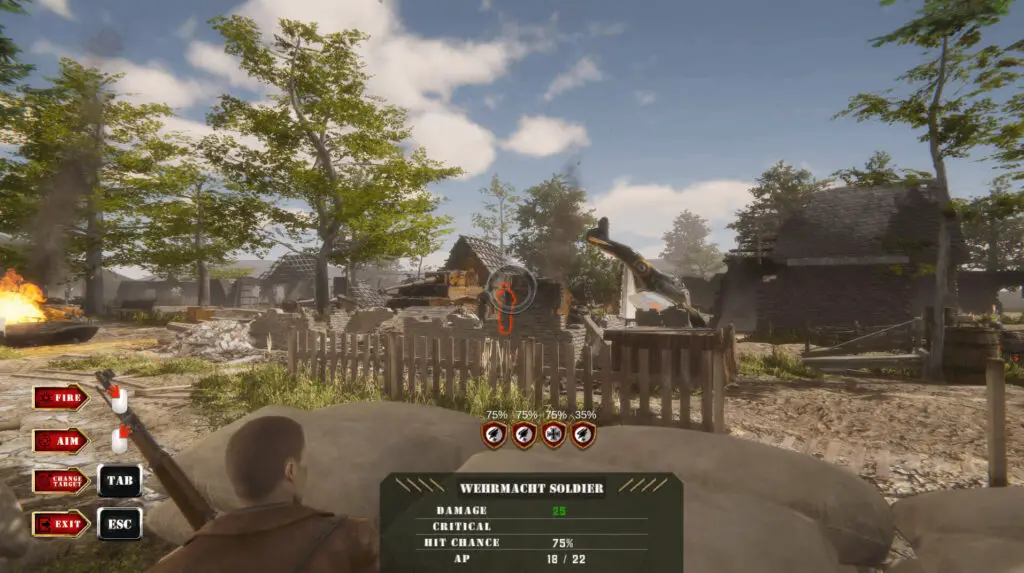 Forgotten But Unbroken is an ambitious project that aims to provide players with an immersive turn-based tactical strategy game set in one of the most tumultuous times in history. With a talented voice-acting cast and a well-researched narrative based on true stories, the game promises to be an entertaining and informative experience for players. Join the community on Discord and follow the team on Twitter for the latest updates.
Check out our Gameplay First Look video and the overview below with the Kickstarter Campaign Trailer.
ABOUT FORGOTTEN BUT UNBROKEN

When XCOM crashes headlong into World War II! Forgotten but Unbroken is a tactical turn-based strategy game that while inspired by XCOM, has its own unique take on the genre and offers a deep and complex gaming experience.
Follow in the steps of our main hero as he fights his way to glory. Build, upgrade and manage your base. Recruit new comrades and set up and position units so they can take you to glory against the Axis powers. Meet and fight alongside, (or even against) the real heroes of World War II, and with some of them who have been completely forgotten by the cruel corridors of history.
Be part of a small secret operation that will have a big impact on the war machine by leading your own resistance group against the enemy, and help to liberate Europe! Do well and impress your allies with your strategies and actions, and they will help you by sending money, supplies and resources – They may even send you some of their elite units to fight alongside your heroes for a limited period of time. Make the tough decisions and enjoy the victories and spoils of war with unique gameplay mechanics.
Step up heroes! It's time to take your freedom back!

– Lead your own resistance group.
– Impress your allies (from west or east).
– Meet some real life heroes from the WW2 battlefield.
– Train your own specialists (6 classes).
– Be part of Commander Martin's wonderful story of resistance that is inspired by a real story.
– Build and manage your own base of operations for your group of resistance.
– Unique game mechanics in the genre.