A hybrid between Slay The Spire & a solitaire card game.
Ancient Enemy is a strategic RPG card game in which you make interesting tactical decisions as you battle distorted enemies and overcome challenging puzzles.
Gameplay
Ancient Enemy is the latest iteration of inventive card game design from Grey Alien Games, this time in collaboration with famed Scottish game artist Jen Pattison, and renowned games designer Jim Rossignol. Ancient Enemy is an atmospheric turn-based adventure in the spirit of masterpieces such as Darkest Dungeon and Slay The Spire!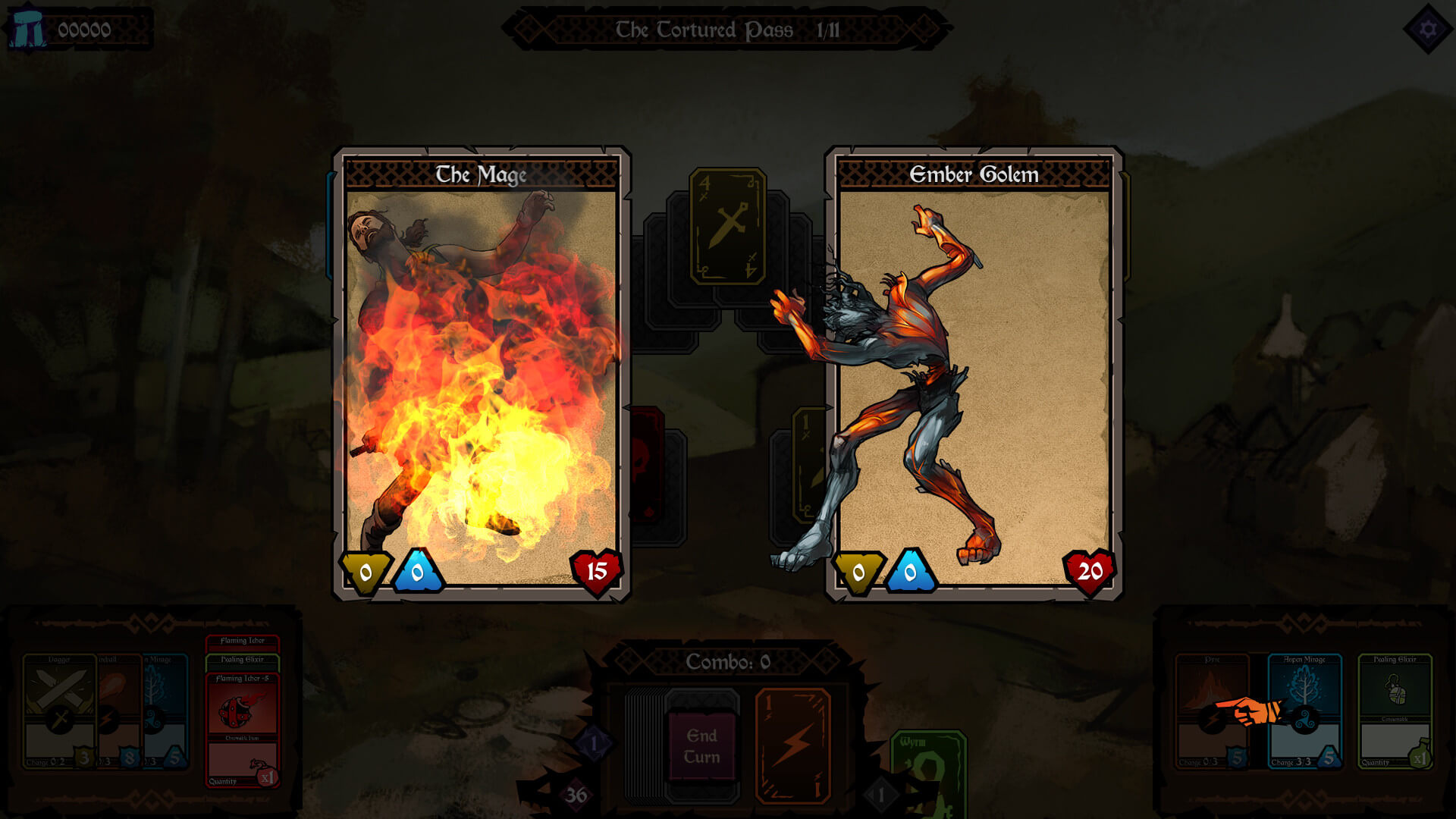 Key features
Innovative, strategic, turn-based combat.
Blast the Enemy's monstrous lieutenants with a satisfying range of spells and abilities.
Gather powers from the shattered landscape to heal your mind and enhance your magic.
Choose your own path through a dark, folkloric story.
Three difficulty settings ranging from relaxed to nightmare.
Duel your way to the citadel, and defeat your foe once and for all!
About Developers
Grey Alien Games has been making downloadable PC and Mac games since 2004. Their catalog includes ShadowHand, Regency Solitaire, Spooky Bonus, Fairway Solitaire and Unwell Mel.
Official website: http://www.greyaliengames.com
Twitter page: https://twitter.com/greyalien
Release date & platforms
Ancient Enemy will come out on April 9 2020 on Pc and MAC. Below our gameplay analysis and steam page.