It's the zombie apocalypse and Cassie, a sarcastic 18 years old armed with only her wits and a kitchen knife, must get to her uncle's farm. Keep Cassie alive in this turn-based strategy game as she battles the undead across thirty levels trying to survive and not get bit.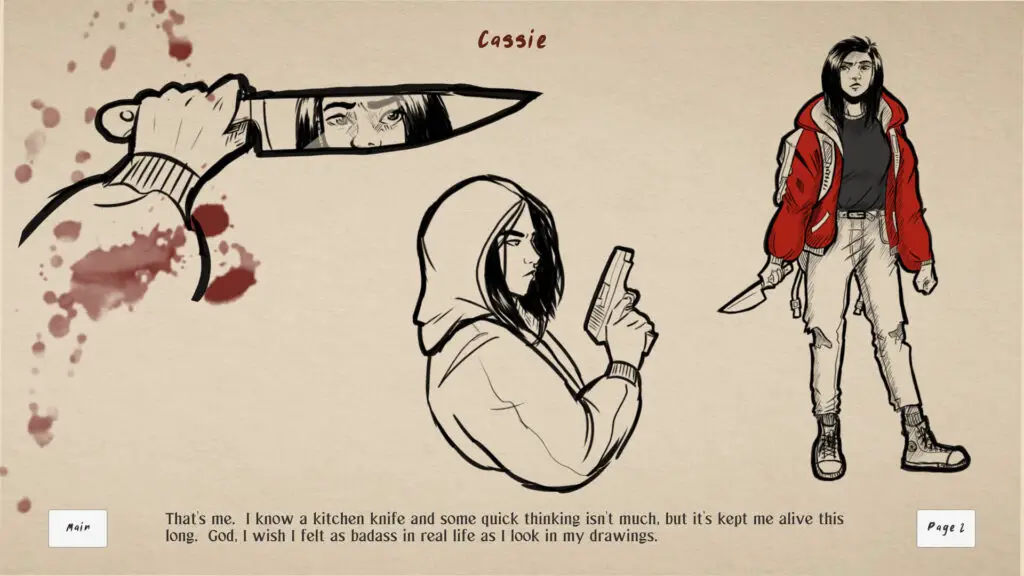 In-Game Background Story/Lore
Cassie is a survivor and a fighter in this post-apocalyptic world. She has a kitchen knife, a bad attitude, and a secret. Her story is told through her monologues and her actions, as she battles hordes of the undead.
Gameplay
There are 30 levels and you must guide Cassie (and her companions) across them all to survive. Each turn you must make decisions about whether it's better to fight or run and how to best battle the 9 different zombie types you will face. There is no RNG (random number generation) – you must use skill to make it. And, if you do survive the First Journey, you can play the game two more times with different rules and discover two different endings.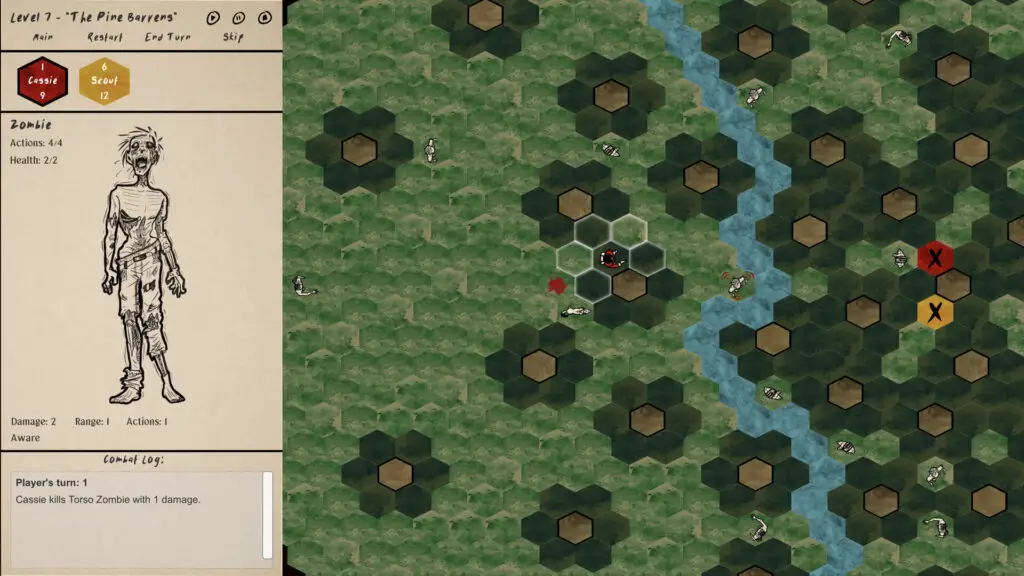 Key Features
Easy to learn, but challenging to master.
Control 4 characters as you fight against 9 Zombie types.
No RNG (random number generation). Winning is all about skill and not luck.
Hand-drawn sketches from graphic artist Katy Grubb.
Over 30 monologues from award-winning actress Kami Hinds.
An original score from Pete Mitchell of "No More Kings".
If you survive the game, it can be played two more times across the same maps, but with different challenges and new endings.
About the Developer
This is their first game. Canine Games is a group of friends who love turn-based games and always dreamed of creating our own.
Facebook: https://www.facebook.com/gaming/DontGetBitVideoGame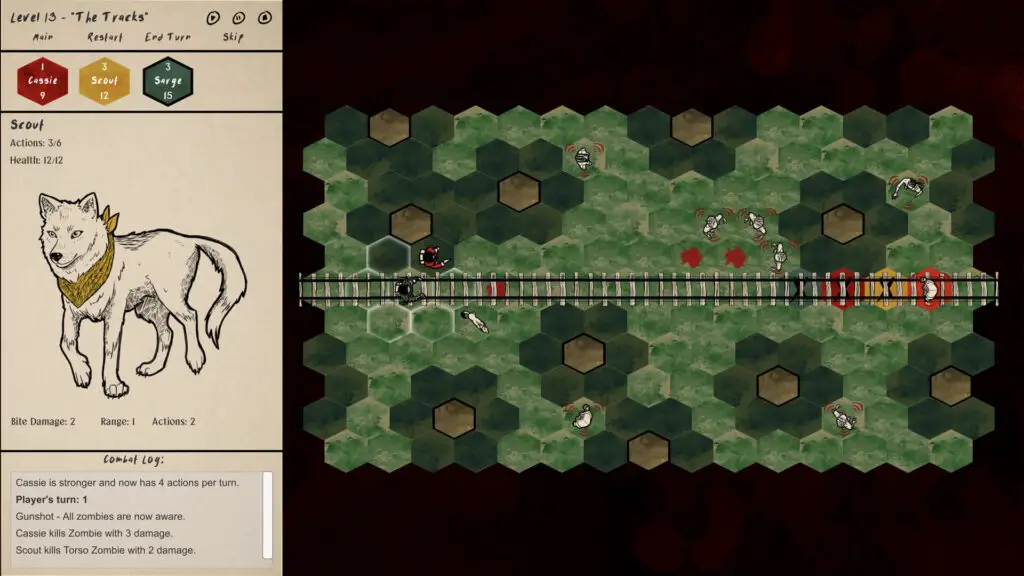 Release date & platforms
January 29, 2021 on Steam for PC and Mac.