Choose your party, build your decks and battle with cards in Dream Tactics, a turn-based strategy RPG where character customization is key! Lead Neru and friends on an adventure to unravel the mystery of the Dream World and wake its inhabitants from eternal sleep.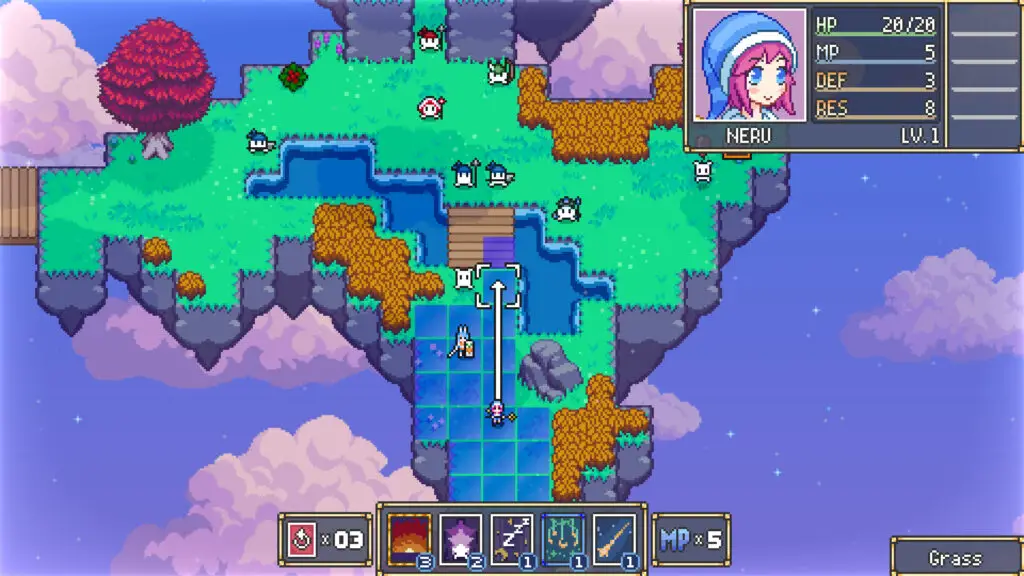 In-Game Background Story / Lore
Pillows have taken over the Dream World and cursed its inhabitants with eternal sleep. You play as Neru, a Dream Mage unaffected by the Pillow's spell, who must embark on a journey to save her friends. So wake your party, load out your decks, and defeat the Pillow Legions to restore order to the Dream World!
Gameplay
An SRPG with cards that features:
Characters can play multiple cards per turn, so long as they can afford their cost.
Each turn, every character draws a completely new hand providing a fresh selection of cards to play.
Prefer different cards? Spend points to redraw cards and create the perfect hand!
Create unique builds for each character by trading cards and equipping multiple trinkets.
No mandatory party members! Choose your favourite 4 characters based on your preferences and playstyle.
No grinding!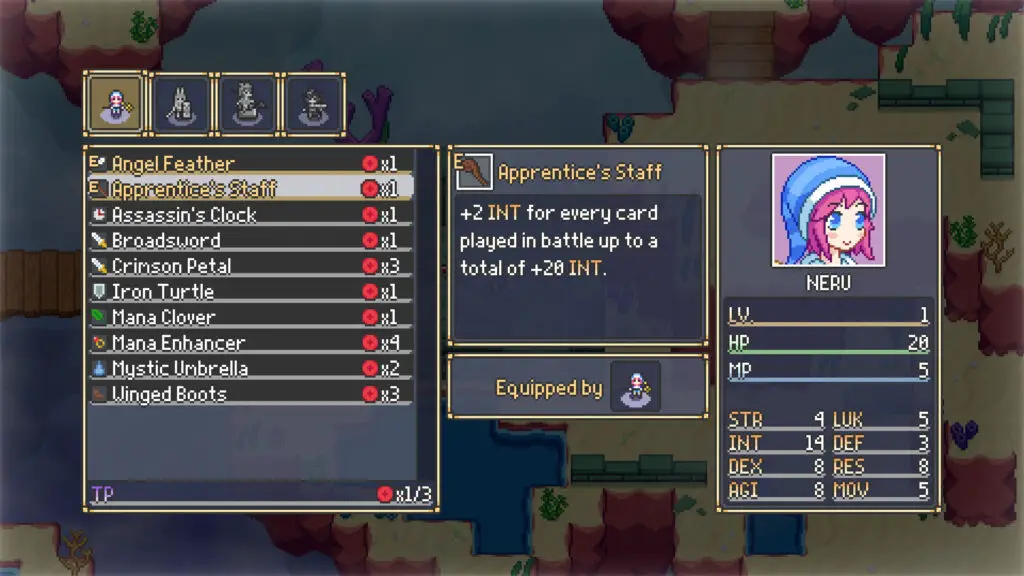 About the developers
At the beginning of 2021, they started developing Dream Tactics as a modern throwback to old-school GBA tactical RPGs. Quitting their jobs in AAA, they founded Spectra Entertainment as their opportunity to add to this genre and to make the games they love.
They really enjoy the intense and gripping combat of the Fire Emblem series, as well as the character customization in titles such as Final Fantasy Tactics. While newer titles in the genre have started emphasizing simulation and romance mechanics, they wanted to bring the genre back to its roots but take it in a more gameplay-focused direction.
Dream Tactics aims to deliver an experience that keeps every turn fresh and exciting, as well as let players hone, refine, and customize their party to their liking. Spectra Entertainment, loves games that offer a rich amount of customization, and they believe that this is one of the main appeals of a tactical RPG.
Release date & platforms
Dream Tactics is a PC game without a release date yet.