When you hear the name Sephiroth, anybody who has ever played an RPG or perhaps even any game at all might think of the infamous Sephiroth from Square Enix's Final Fantasy VII which is currently being remade. But the name is not exclusive to that game nor does it originate from it. So what is the etymology of the name Sephiroth? Sephiroth is a transliteration of the Hebrew word Sefirot which means emanations or to flow from. Knowing this will help you get some better handling of the basic set-up of the story.
Developed by Exe-Create and published by Kemco, Sephirotic Stories was released for iOS and Android in 2018 and subsequently released the following year for the Playstation 4, Xbox One, Nintendo Switch, and PC via steam.
Not your Jenova's Sephiroth
From the game's intro:
"Shendoah—a world protected by Sephiroth.
Overflowing with abundant nature, people of various kinds and fairies live together in harmony. From Sephiroth's four great boughs grow fruit, which when they fall are taken by two appointed to undergo a ceremonial selection.
During this ceremony, those with murk and those without are separated. The fruit found to be pure is granted a vessel and born into this world as a person…while the fruit with murk is given to the fairies and after being purified is returned to Sephiroth.
However, with Sephiroth's power having begun to wane, numerous fruit with murk have grown, leaving the balance of the world on the verge of crumbling…"
Very lucrative DLC — albeit not free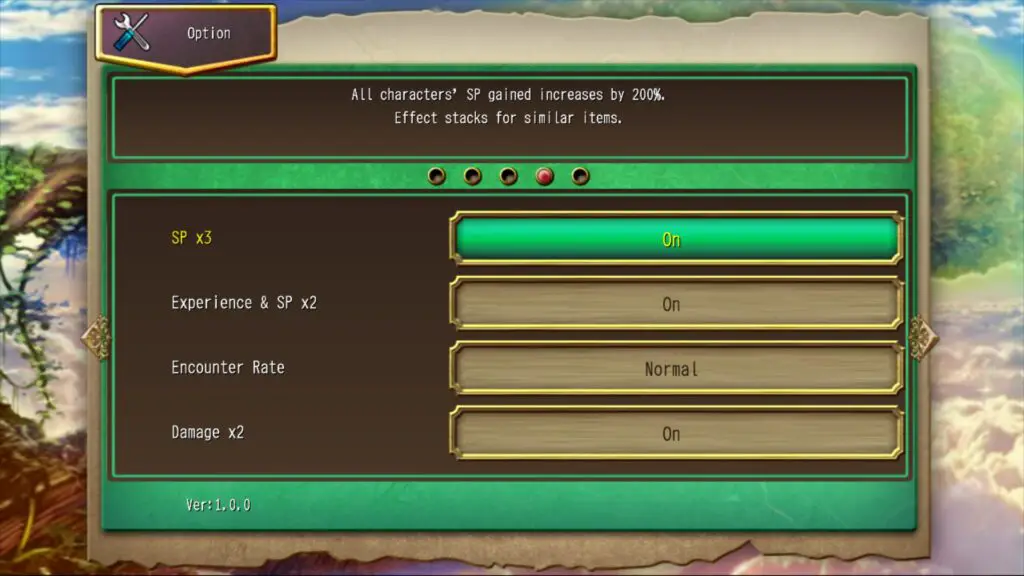 It's a me, Harold
Old-school turn-based battle system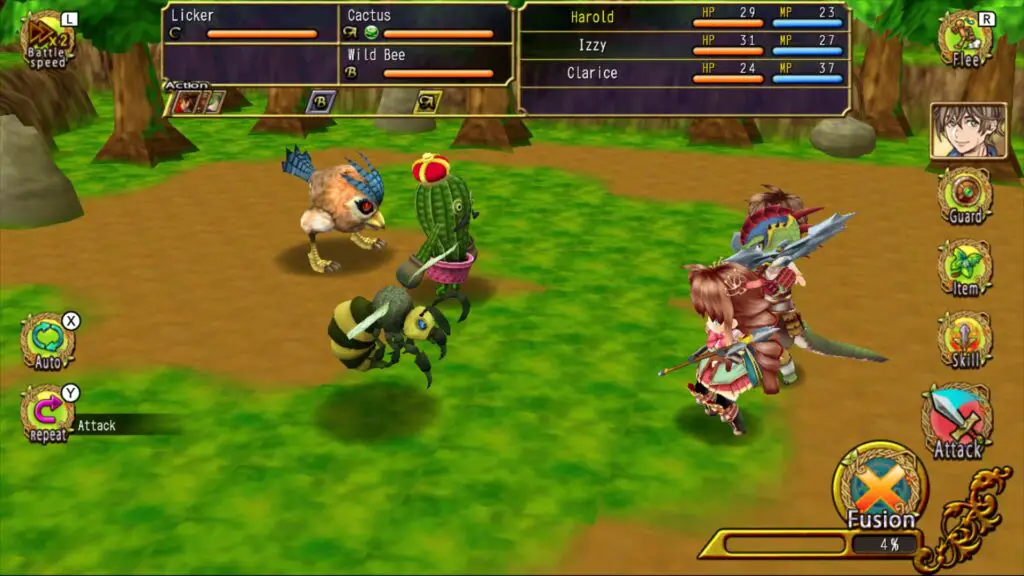 Once you engage an enemy, either you or the enemy will have the upper hand in a preemptive strike or it will just be a regular battle. The ATB-like bar below the enemies names indicates the turn order. Once it is one of your character's turns, the following commands will show up and are as described by the game as so:
Battle Commands:
Guard: Defends oneself.
Item: Uses item from inventory.
Skill: Attacks using learned skills.
Attack: Attacks with weapon.
Fusion: Attacks using preset skill combinations. (This is kind of a super move in which the Fusion bar on the bottom-right must be filled to use.)
Auto: Activates auto-battle.
Repeat: Automatically selects previous action.
Flee: Causes party to run.
Speed: Changes speed battle plays out.
Efficient globetrotting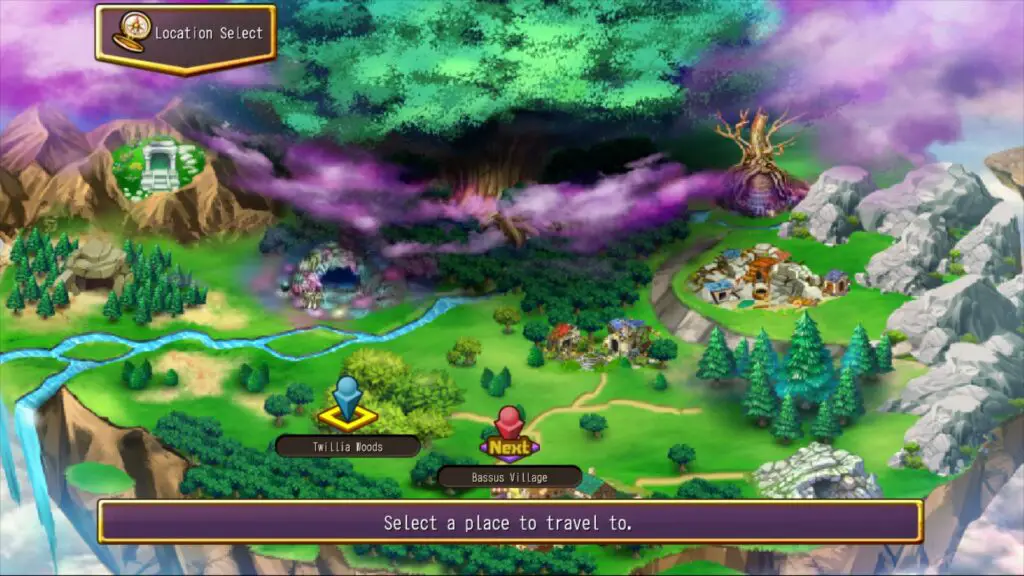 Synthesizer
Garden of seeden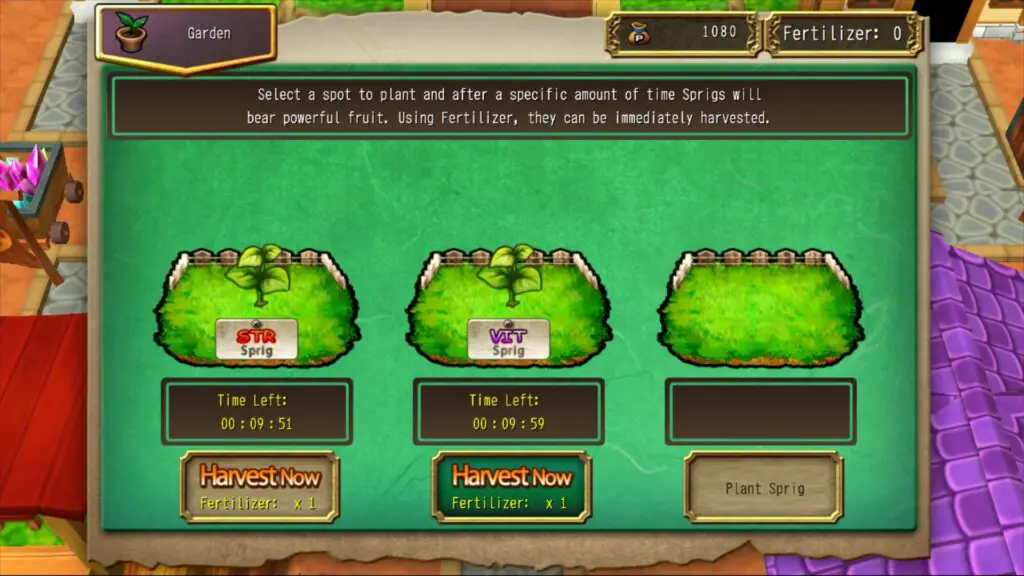 Looks may not be deceiving in this case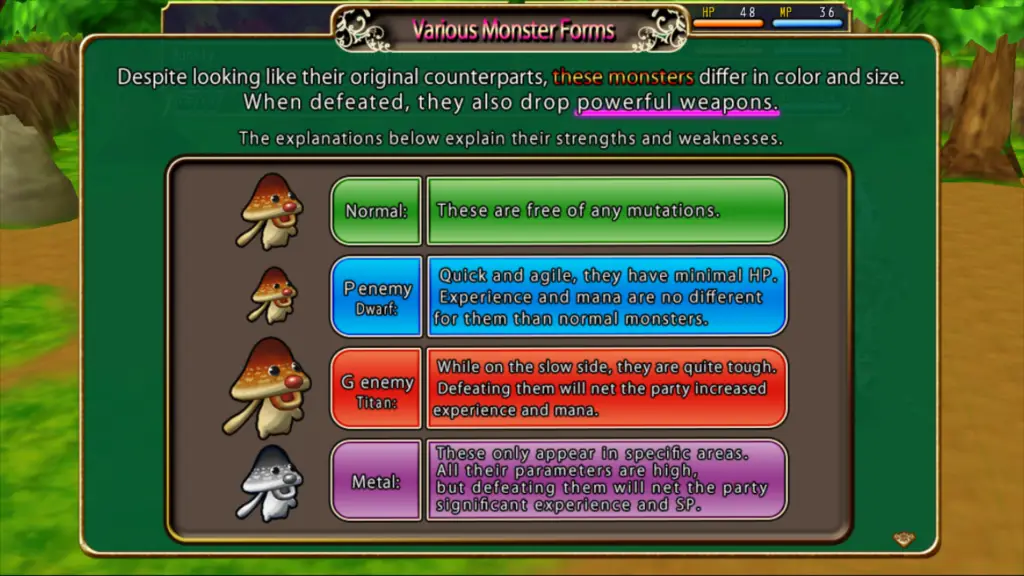 Son of a glitch
During gameplay, you may encounter a glitch that prevents you from progressing the story. Here is how to fix it straight from Kemco's official website:
【Issue】
The story event near the entrance of the Sephiroth's Sanctuary may not trigger depending on the path took.
【Solution】
If the events in the Sephiroth's Sanctuary do not trigger, please enter again the dungeon and advance the dungeon without using the warp pentacles. In this way the events will trigger normally.