Developed by Nippon Ichi Software, the people famous for the Disgaea series, 'Warui Ousama to Rippa na Yuusha' was released for the Playstation 4 and Nintendo Switch consoles in Japan on June 24, 2021. There are plans to localize it from Nippon Ichi's American division early in 2022. This review is based on the original Japanese release.
How the tale came to be
This is translated by me from the homepage of the game….
"The world was ruled by the very powerful Dragon King. However, a single brave young Hero crushed said rule. 'I don't exactly want to kill you,' the hero said to the Dragon King. The hero clipped one of its horns which was the source of its power and let it go. Afterwards, the hero later goes to speak with the isolated Dragon King who was left to heal its own wounds. While spending several days with the Dragon King, of which had a terrifying disposition, it slowly became friendly. The Hero and the Dragon King became good friends before they knew it. One day, the Hero was gravely injured and went to visit the Dragon King. 'Before I die, I want you to raise my daughter into a fine person in my stead.' In his hands, he was holding a small baby."
The free-spirited protagonist of the story, Yuu
Basics for non-Japanese speakers
Allow me to break down and translate some of the menus to possibly help those who want to play the Japanese version without wanting to wait for the full English version which should be out early 2022. Since this is an RPG, you would be missing out on story so it is completely understandable for those who want to wait.
The main menu
System menu
Map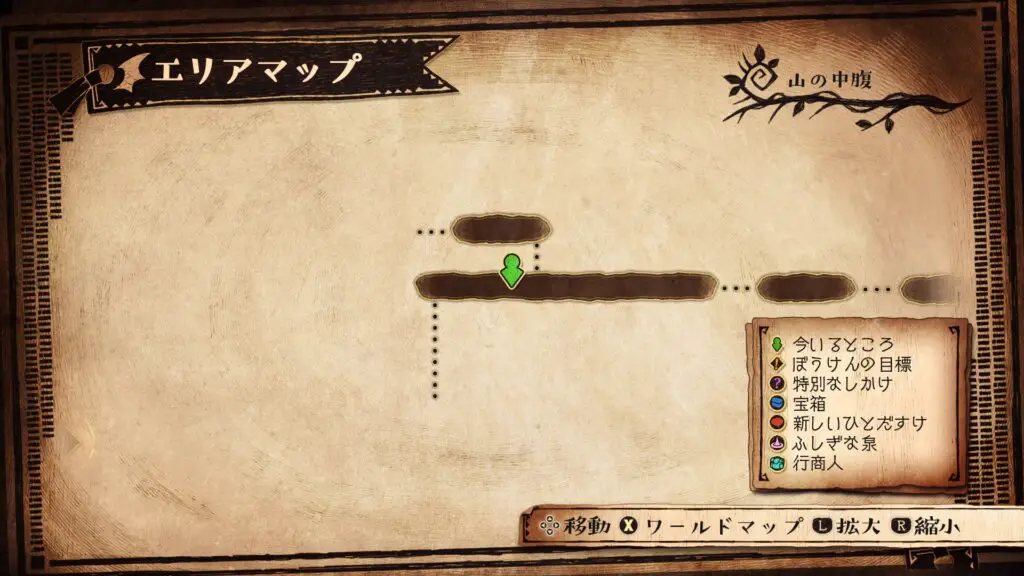 Battling
What's a hero without some backup
Quests and more quests
A game filled with little moments like these