Eison is a rideable pet in WitchSpring R. For some players, me included, may have ended up almost finishing the game without even figuring out how to wake the drowsy tortoise from his deep sleep. Well this guide will tell you exactly what you need to do in order to start exploring the seas and crashing the waves!
About Eison
Overview
Eison is the only rideable pet in WitchSpring R that can traverse water. Located north of Pieberry's house makes this pet very easy to find. In terms of combat, Eison is quite confusing as for some players his normal attack does absolutely nothing while for some is an S-Tier hydro beam that deals massive damage. What makes it even more confusing is its skill information being completely different in practice. Being the only rideable pet on water, Eison is a very essential pet that's absolutely necessary to 100% the game.
Attributes
---
SKILL ELEMENT
None
SUMMON COST
2
SUMMON MP COST
104
TYPE
Rideable (Aquatic)
FAVORITE FOOD
Clear Droplet Bag
Skills
TERRIFYING APPROACH
Slowly approaches the enemy, before biting them with extremely powerful jaws.
Power: 30 + 30% of MAG
WATER BOMB
Fire a powerful stream of water from its mouth.
Power: 200 + 400% of STR(MAG<STR)
Available 2 turns after combat starts
Cooldown after use: 2 turns
How To Get Eison
Eison is quite special from other pets as you need a special item. Before you fight him, first you'll have to wake him up. To do this, you'll need an Aged Lalaque Berry.
Aged Lalaque Berry Location
The Aged Lalaque Berry can be found in one of the houses in Lalaque Village. Specifically, the one in the middle of town. Simply go in, go up the stairs, and grab the sparkly thing on the ground. This will give the berry.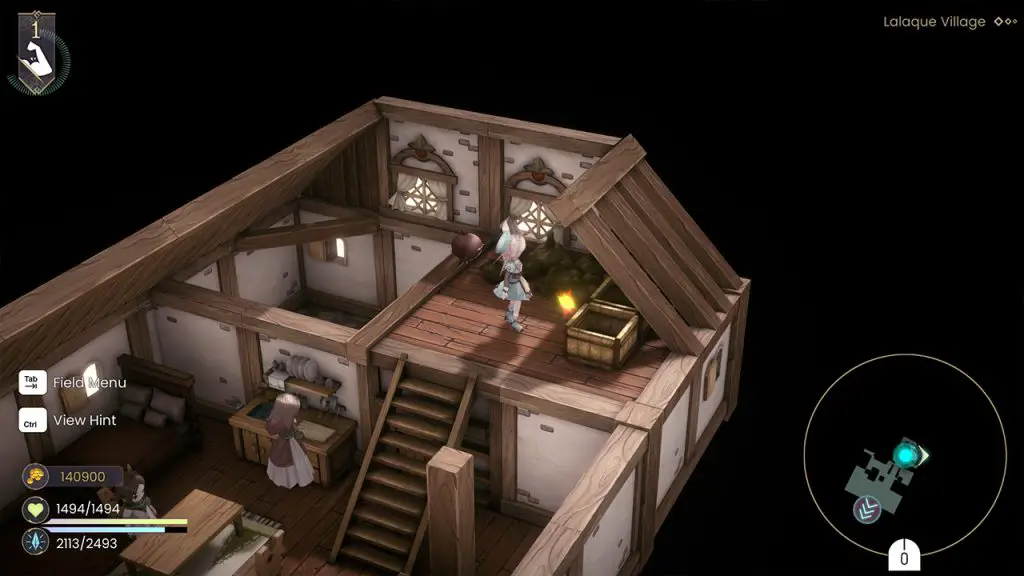 Getting Eison
After grabbing the Aged Lalaque Berry head over to Eison in the Black Witch's Forest. He'll be sound asleep in a spring close to the water falls.
To wake Eison up, simply:
Stand in front of Eison
Go to your inventory
Select Aged Lalaque Berry and use
This will finally wake Eison up and you'll be able to fight him and capture him then.