They often speak of how quickly our time runs out – how it escapes our hands and flies away. But for video game enthusiasts, it's really hard to relate to this, at least sometimes. When there's an important video game release looming on the horizon – it's during these days when the hours never seem to pass.
This is, more or less, what often happens to me with some of the titles, I most look forward to. Right now, there is Triangle Strategy together with Elden Ring on my horizon. I'm constantly on the web, looking for updates and new articles about these two titles.
Fortunately, you really don't have to stare, in despair, at the calendar waiting for the day. After all, we do live during the golden days of the game's industry, and there are plenty of games to play in the meantime. Today, I want to present the 15 titles to try, while waiting for Triangle Strategy.
What is Triangle Strategy?
To understand what Triangle Strategy is or what it will be, I will first explain what Final Fantasy Tactics was. A turn-based tactical RPG that presents a vast range of classes and jobs. Which revolutionizes the gaming industry forever, at least in this genre. After years and years of waiting for the official descendant – excluding the various spin-offs of the series – Triangle Strategy could be the title everyone has been asking for.
The game is being developed by Tomoya Asano, who is the producer of Octopath Traveler and Bravely Default. In fact, the art style is very reminiscent of these two RPGs. This title, however, promises grid-based tactical battles, just like in Final Fantasy Tactics, as well as dedicated classes for each unique character. Triangle Strategy is expected to be released during the first days of March 2022 on Nintendo Switch, so not long, of course, but the time does pass very slowly…
Why this article?
However, in this article, I don't really want to talk about Triangle Strategy. Instead, I want to offer you some alternatives. For this purpose, I've prepared a list of games, that are also inspired by Final Fantasy Tactics. Some of these offer a great variety of classes and jobs. For others, it's their battle systems that strongly remind of the famous Square title. What's certain, however, is that here you can find 15 turn-based tactical RPGs that'll provide you with many hours of entertainment. Surely enough to distract you from that incessant wait for Triangle Strategy.
So let's start with this list of 15 Turn-Based Tactical RPGs inspired by Final Fantasy Tactics to play while waiting for Triangle Strategy, on PC, Switch, PS4 & XBOX One.
15 Tactics RPG to play while waiting for Triangle Strategy
Voidspire Tactics – 2 Nov, 2015 – PC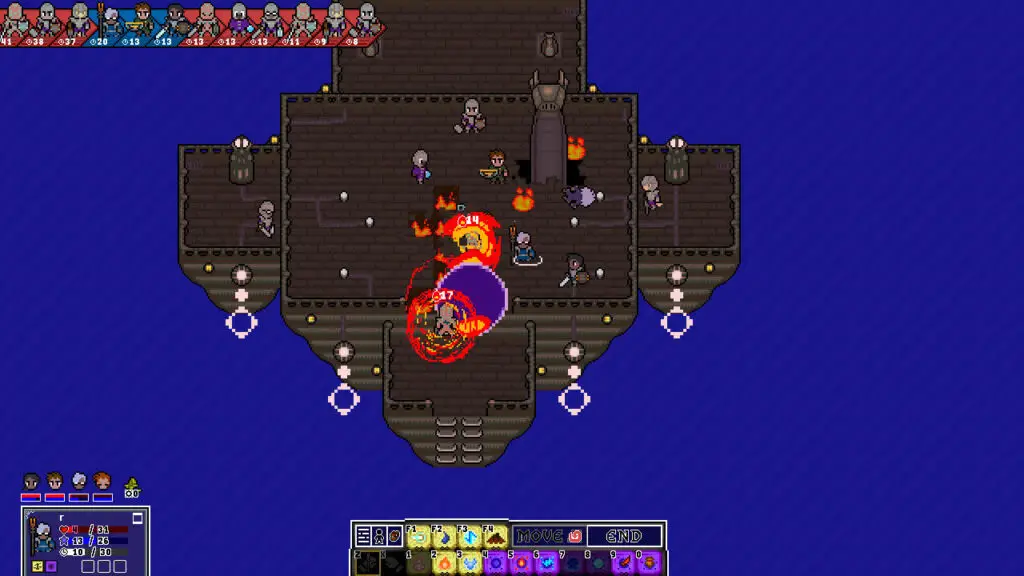 The first title from Rad Codex adds heavy exploration to a genre that usually moves from one strictly-confined battlefield to another. As you explore the world and dungeons of Voidspire Tactics, enemies will appear and you'll have to face them right then and there on the same map. This also means you can use your combat abilities to facilitate exploration – freezing a river so you can cross it, for example.
The game's exploration and progression are nonlinear, so open-world enthusiasts will have plenty to do. With 18 classes and hundreds of character options, Voidspire Tactics has limitless party builds to experiment with as well. If you're into pixelated retro looks, the game has plenty of that as well.
Alvora Tactics – 1 Jun, 2017 – PC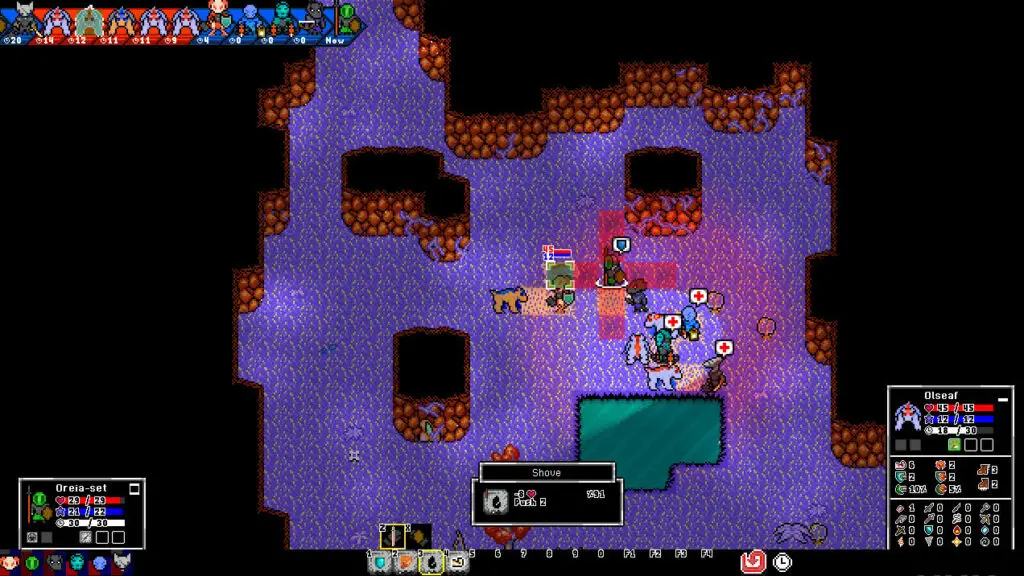 If you enjoy the destructible terrain and expansive exploration of Rad Codex's other games, be sure to check out Alvora Tactics. This time you'll be on a quest to defeat the Great Serpent Alvora… or you can just wander around and see what the world has to offer. Alvora Tactics is the middle game between Voidspire Tactics and Horizon's Gate, but all three are designed to be played independently so you don't need knowledge of any of the other games to enjoy one of them.
As always, the game's pixel art evokes the golden age of SNES JRPGs and the music feels like a modern remix of a classic soundtrack. It perfectly captures the series' blend of old and new gameplay styles. Try one, or try all three!
Children of Zodiarcs – 18 Jul, 2017 – PC – Switch – XBOX One – PS4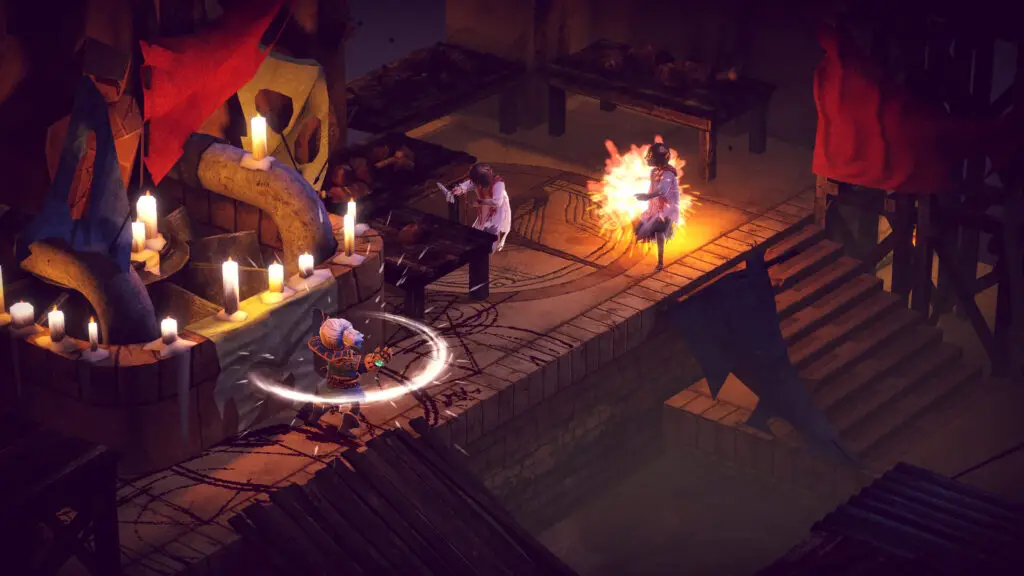 Card-based mechanics are all the rage, but dice need to get a fair shake every once in a while (pun intended). Children of Zodiarcs has card-based tactical combat similar to Grand Guilds but each play can be modified further by a dice roll. This injects an element of Armello into gameplay, and you can craft your dice to push for the effects you want.
The game follows Nahmi, the leader of a gang of thieves searching for ancient relics and trying to take back wealth from the nobility. It's a harsh world, and the team can only rely on one another. The lovely character designs really stand out, creating a memorable cast.
Sword Legacy: Omen – 13 Aug, 2018 – PC
Sword Legacy: Omen is the grim and gritty saga of King Arthur's father, Uther Pendragon. Before the Sword is ever drawn from the Stone, Britain is wracked by strife as power-hungry lords murder and backstab their way to the top. Guided by Merlin, Uther leads a band of outcasts to defeat the Duke of Wessex and seek Excalibur.
The game's visual style makes it a great choice for players of The Banner Saga, all the more so thanks to its setting in pre-Norman Britain. Sword Legacy: Omen doesn't shy away from blood and is a bit darker than The Banner Saga, but if you like one you'll probably like the other.
Fell Seal: Arbiter's Mark – 30 Apr, 2019 – PC – Switch – XBOX One – PS4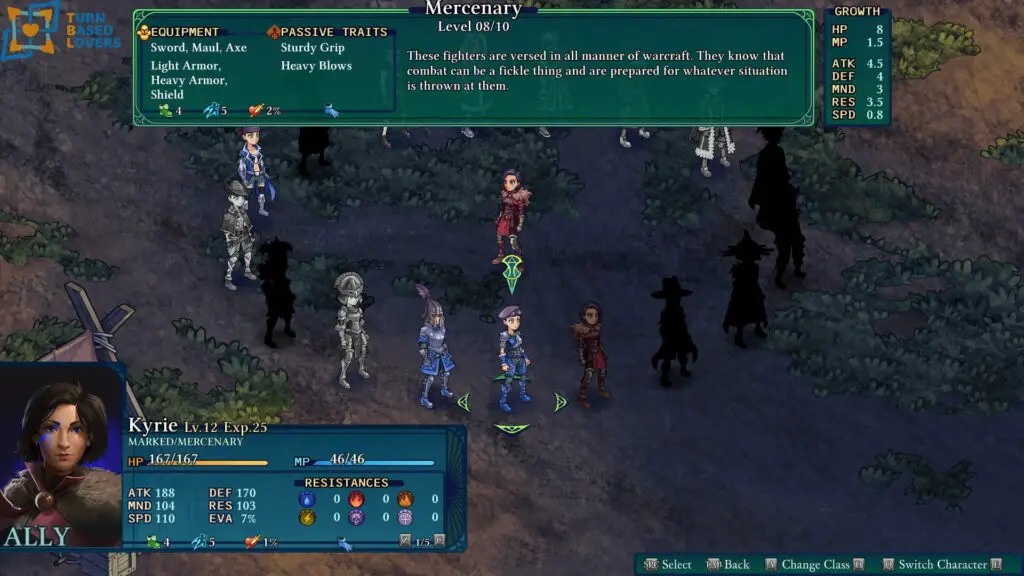 Perhaps more than any other game on this list, Fell Seal: Arbiters Mark feels like a reincarnation of Final Fantasy Tactics. The maps and menus all look and feel like a hand-drawn reimagining of the classic – right down to selecting a character's new job from a ring of outfits. Every character's appearance can be customized, though, so how they dress won't necessarily be defined by their class – it's all up to you.
The visuals in Fell Seal are stunning and it's clear that the game's setting is deeply imagined, standing on its own without trying to be Ivalice. While it was clearly influenced and inspired by Final Fantasy Tactics, Fell Seal: Arbiter's Mark deserves to be praised on its own merits. This is a game that belongs on the radar of any TRPG fan.
Tactics V: Obsidian Brigade – 9 Aug, 2019 – PC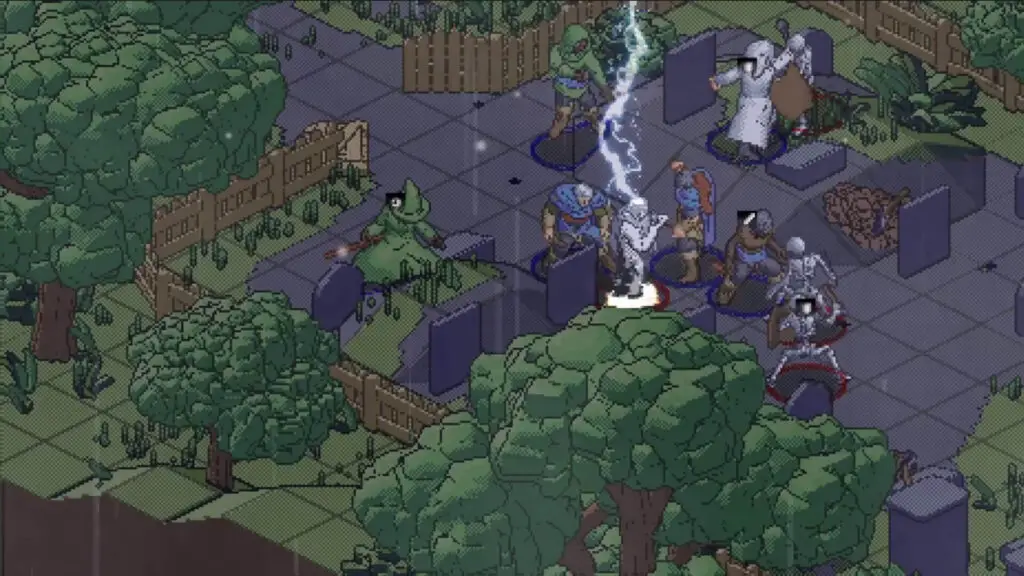 It's always exciting to dive into a new fantasy setting. Characters, history, and lore are some of the main reasons the genre is so popular and enduring. Tactics V: Obsidian Brigade is a retro jaunt through an original fantasy world. Its lovingly-crafted battles offer both isometric and top-down views so you can play with your favorite style or switch it up for a change of pace.
Tactics V sports 14 playable classes and dozens of maps, and if you don't see it all in one go it also offers a New Game Plus option. If you're looking to relive the dream of the '90s, look no further than Tactics V: Obsidian Brigade.
The Dark Crystal: Age of Resistance Tactics – 4 Feb, 2020 – PC – Switch – XBOX One – PS4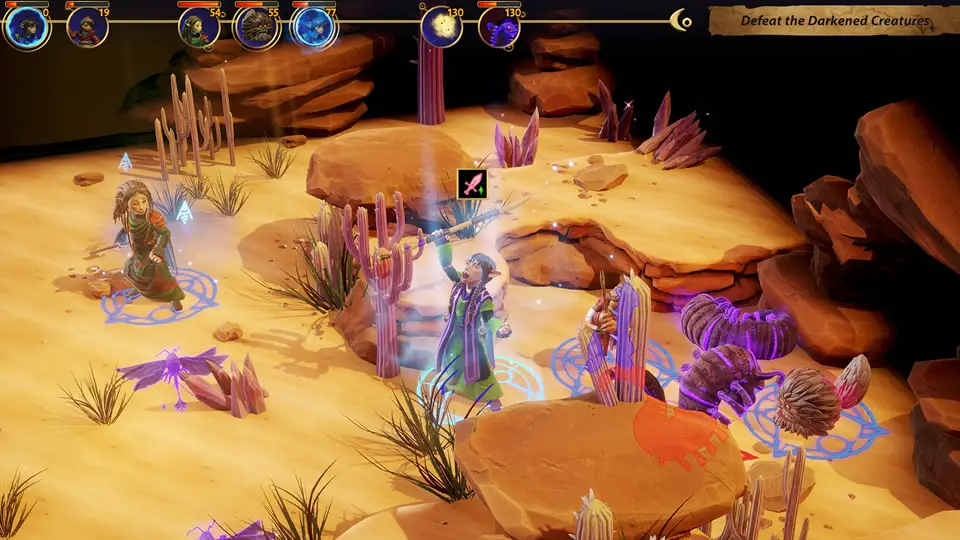 Who would have thought, almost forty years after its cinematic release, that Jim Henson's classic film The Dark Crystal would get a video game adaptation? All right, technically the game is an adaptation of the Netflix series that tried to bring back the franchise but got canceled after one season but my point stands. Regardless, The Dark Crystal: Age of Resistance Tactics is a grid-based game where players lead the Gelflings in an uprising against the Skeksis.
The game is quite well-put-together, with character customization including classes, abilities, and gear. There are, of course, numerous cameos by characters from both the film and the series so if you're a fan this is definitely a game to get. Even if you've never heard of The Dark Crystal (in which case you should go watch the movie), it's a fine game in its own right.
Horizon's Gate – 9 Mar, 2020 – PC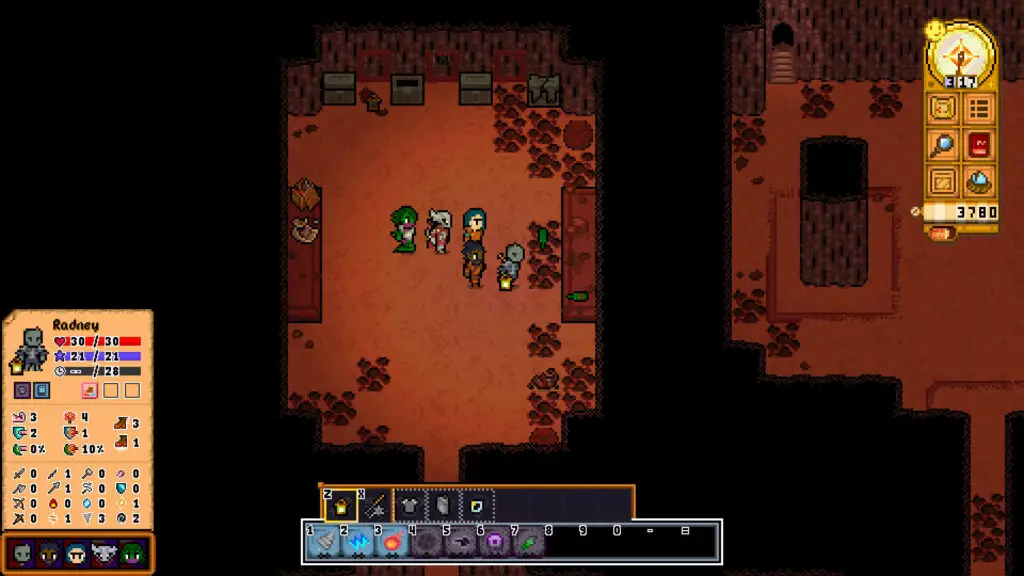 This game is set in the same world as Voidspire Tactics and Alvora Tactics, and in many ways plays similarly. It focuses on exploration, and enemy encounters turn into tactical battles on the same map, but Horizon's Gate is a seafaring adventure through and through. Imagine if Sid Meier's Pirates were a JRPG and you'll have a pretty good idea of what this game has to offer.
Horizon's Gate is the latest game in Rad Codex's world of Eral, so the world has been expanded upon since the previous two games. Whether you're a fan of the series or just want to sail the seas in search of adventure, it's a great way to explore the setting.
Grand Guilds – 26 Mar, 2020 – PC – Switch – XBOX One – PS4
The second title from Drix Studios, Grand Guilds offers card-based tactical combat in a richly-designed setting. Each party member has a unique playstyle, so you'll be focusing on developing individuals rather than classes. In addition to the main story across the continent of Irin, there are side quests that offer procedurally-generated challenges as well.
Grand Guilds is a very good-looking game, with location and character designs that wouldn't be out of place in an episode of Avatar: The Last Airbender (albeit perhaps a bit more Western-flavored). It's reasonably priced too, at only $20 USD. If you're looking for your next game, give it a look!
TROUBLESHOOTER: Abandoned Children – 23 Apr, 2020 – PC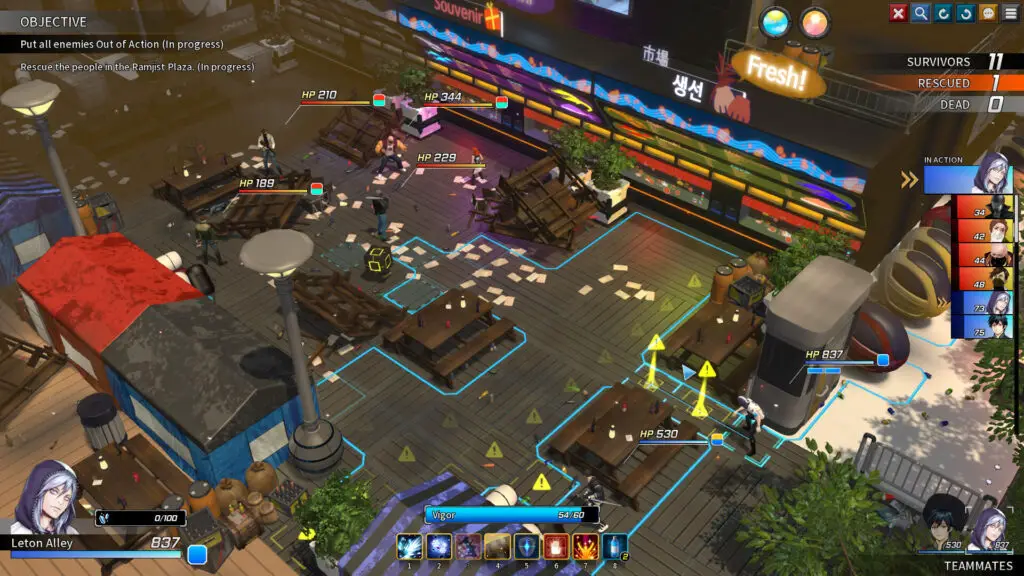 Troubleshooter: Abandoned Children is an ocean-deep SRPG visual novel with over 100 playable missions. Players manage a company of Troubleshooters, essentially privatized law-enforcement in the unstable nation of Valhalla. Since this is an anime-style game, your Troubleshooters are all teenagers who could just have easily been models or pop stars.
Jokes aside, Troubleshooter offers tons of content, and the missions you can undertake vary based on whom you've hired. It will take a very long time to see 100% of the game. Considering that developer Dandylion hopes to make Troubleshooter into a franchise, it could be a long-term commitment for dedicated fans. Check out our full review to learn more.
Wintermoor Tactics Club – 5 May, 2020 – PC – Switch – XBOX One – PS4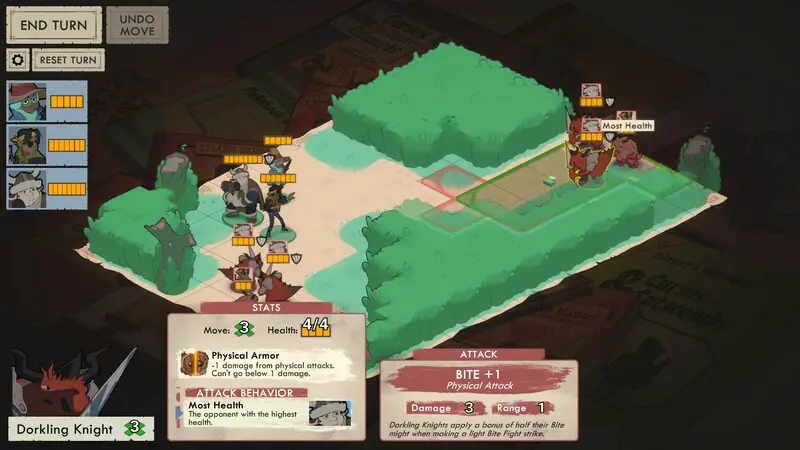 Here is a game with style and charm to spare. A cozy tale of magical high school students unraveling a mystery while trying to make friends and find themselves, Wintermoor Tactics Club presents its heartfelt, relatable story in a visual novel style interspersed with tactical battles. Make no mistake – this isn't Harry Potter. The misfits of the Tactics Club will have to contend with social groups like the Psychic Detectives, giving Wintermoor a flair that plenty of magical-school stories are lacking.
This is definitely a game you'll want to play for the story. The combat is fairly simple compared to other games on this list so don't come looking for a hardcore challenge. If you're looking to endear yourself to a new cast of characters, though, definitely check this one out.
Fae Tactics – 31 Jul, 2020 – PC – XBOX One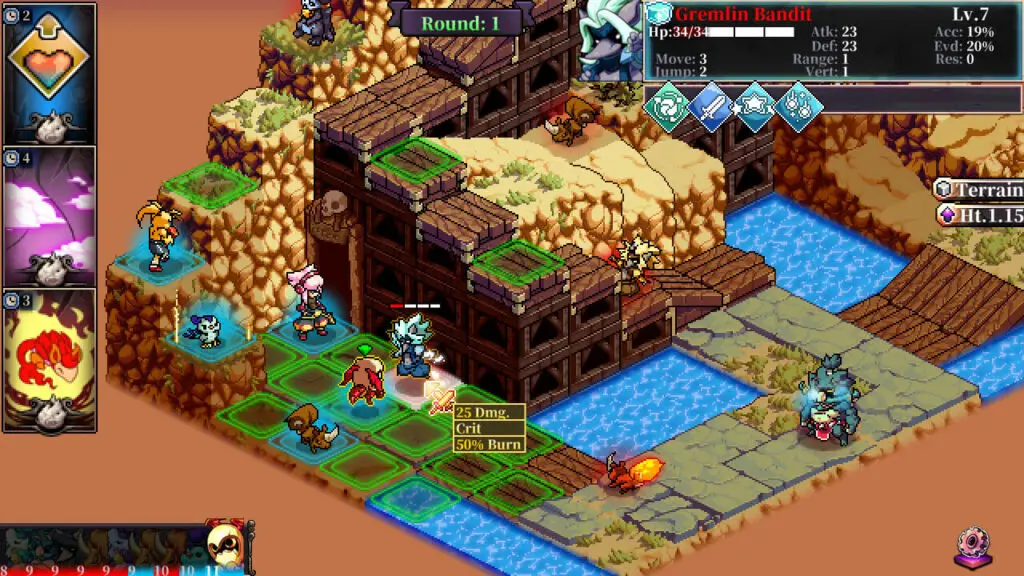 Endlessfluff Games' Fae Tactics is a bright, colorful journey. The multilevel isometric grid positively shouts Final Fantasy Tactics, but the element-focused gameplay and not-quite-anime look of the characters make it clear that Fae Tactics is its own game. Even though the combat interface is simplified, the game strikes just the right balance in terms of difficulty to challenge most players without asking them to suffer defeat over and over again as they improve.
For classic gameplay with modern sensibilities, it doesn't get much better than this. With eye-popping visuals and a soundtrack worthy of the JRPG greats of the PS1 era, Fae Tactics is definitely worth your time.
Tenderfoot Tactics – 21 Oct, 2020 – PC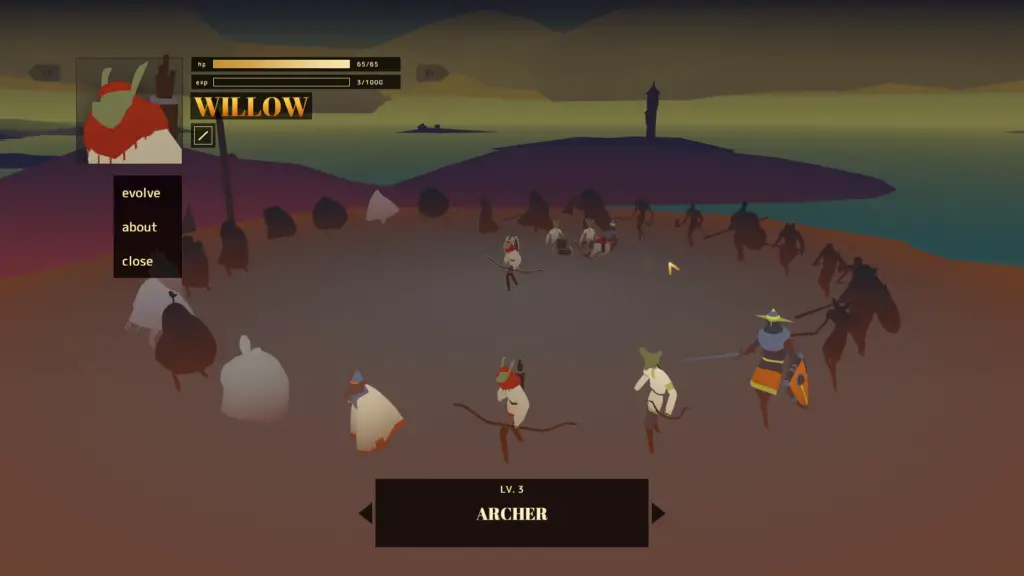 Tenderfoot Tactics is a strikingly stylized game of exploration and combat. Players frustrated by missing a point-blank shot in games like XCOM will be glad to hear that all attack outcomes in Tenderfoot Tactics are deterministic. That's not to say the unexpected can't happen – unintended consequences are a core component of the gameplay – but you'll never have to worry about a bad roll ruining your day.
Units in Tenderfoot Tactics reshape the battlefield as they see fit – you can raise and lower elevation, drain rivers, grow plants, start fires, and more. Each of these could turn out to have more of an effect than you expected, though; that fire could easily spread out of control, or a chasm could drain a lake. Careful, clever play will give you an experience you won't soon forget.
Unsung Story – 17 Dec, 2020 – PC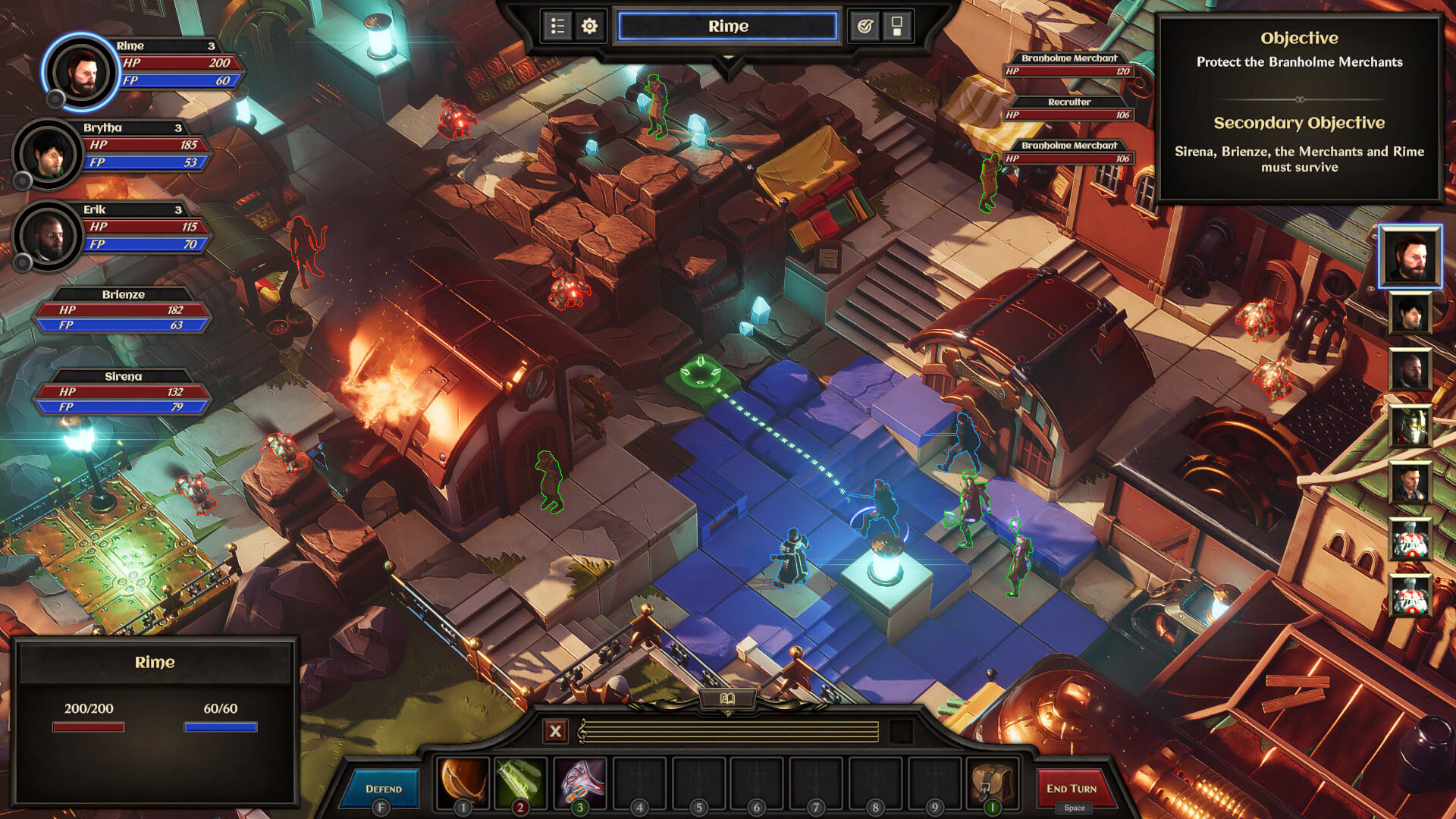 If music be the food of love, play on! Unsung Story is a highly ambitious TRPG set in a world where magic is empowered by music. Your characters will need to harmonize with one another on the battlefield to get the most out of their powers. This unique system is made all the more exciting by the soundtrack, composed by Hitoshi Sakimoto – whom you may recognize as the composer for Final Fantasy Tactics!
Unsung Story opens with the final battle and works its way backward through the characters' journey, setting up plenty of ways to defy and subvert expectations while telling its tale. The perspective will shift to parties on both sides of Lasfaria's 77-year war, so there should be twists and turns aplenty. The game is currently in early access but is looking great.
Live By The Sword: Tactics – 23 Jun, 2021 – PC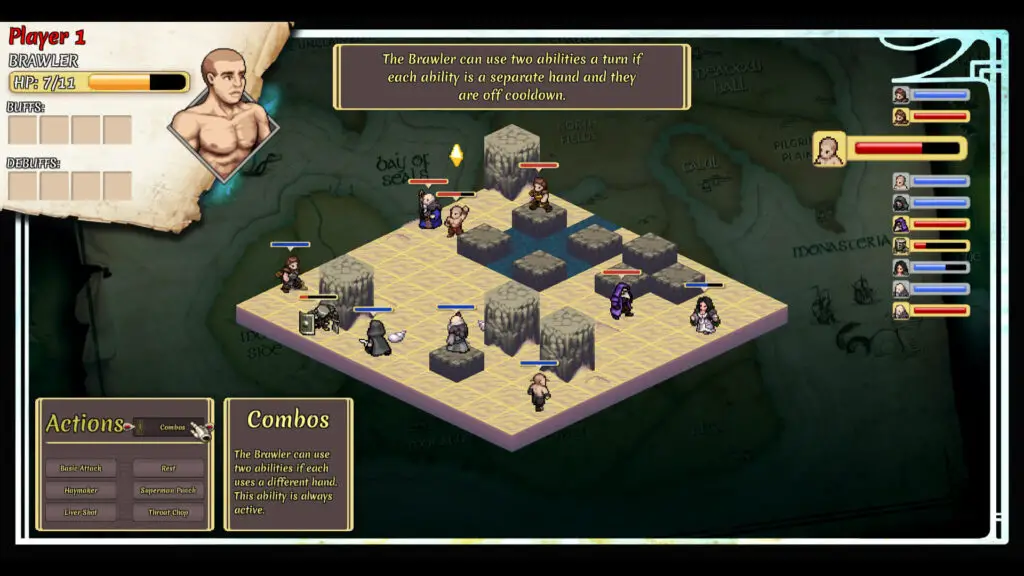 Live By The Sword: Tactics takes the core conceit of Final Fantasy Tactics – sprite-based combat on a 3D isometric grid – and makes it competitive. All battles in Live By The Sword are 5 versus 5, making it a game of skill and planning where you can never blame a loss on being outnumbered. This opens up plenty of design avenues, and developer Labrador Studios knows it.
In addition to a story campaign, Live By The Sword will include multiplayer, a roguelite mode, and a puzzle-like Tactician Mode. If you're particularly keen to prove your dominance, the multiplayer has an optional ranked ladder. This early access title is one to watch.
Let me know what you think about these 15 Tactics RPGs to play while waiting for Triangle Stratetgy in the comments below and let me know what are the RPGs & Strategy games you await the most in 2022. Don't forget to check out the video version of this article too.