Today I want to point out some games to keep an eye on. These are all projects from indie studios that for now do not have a precise release date except one. Let's start immediately with 7 promising turn-based strategy/RPGs coming this year.
MOONFALL by Zak Amana
A unique graphic style and gameplay that merges between roguelites mechanics and those of turn-based RPG. A game designed to be completed in a few hours and each time find yourself in different situations.
Some interesting features:
6 different classes of travelers with unique abilities.
Reorganize your team each turn and make the best use of the various terrain types.
Procedural map and level generation:
Origin cities, crafting recipes, and codex pages to uncover and collect for the next runs.
The game is expected on 20 May 2020.
https://store.steampowered.com/app/1295760/Moonfall/
BANNERS OF RUIN by MonteBearo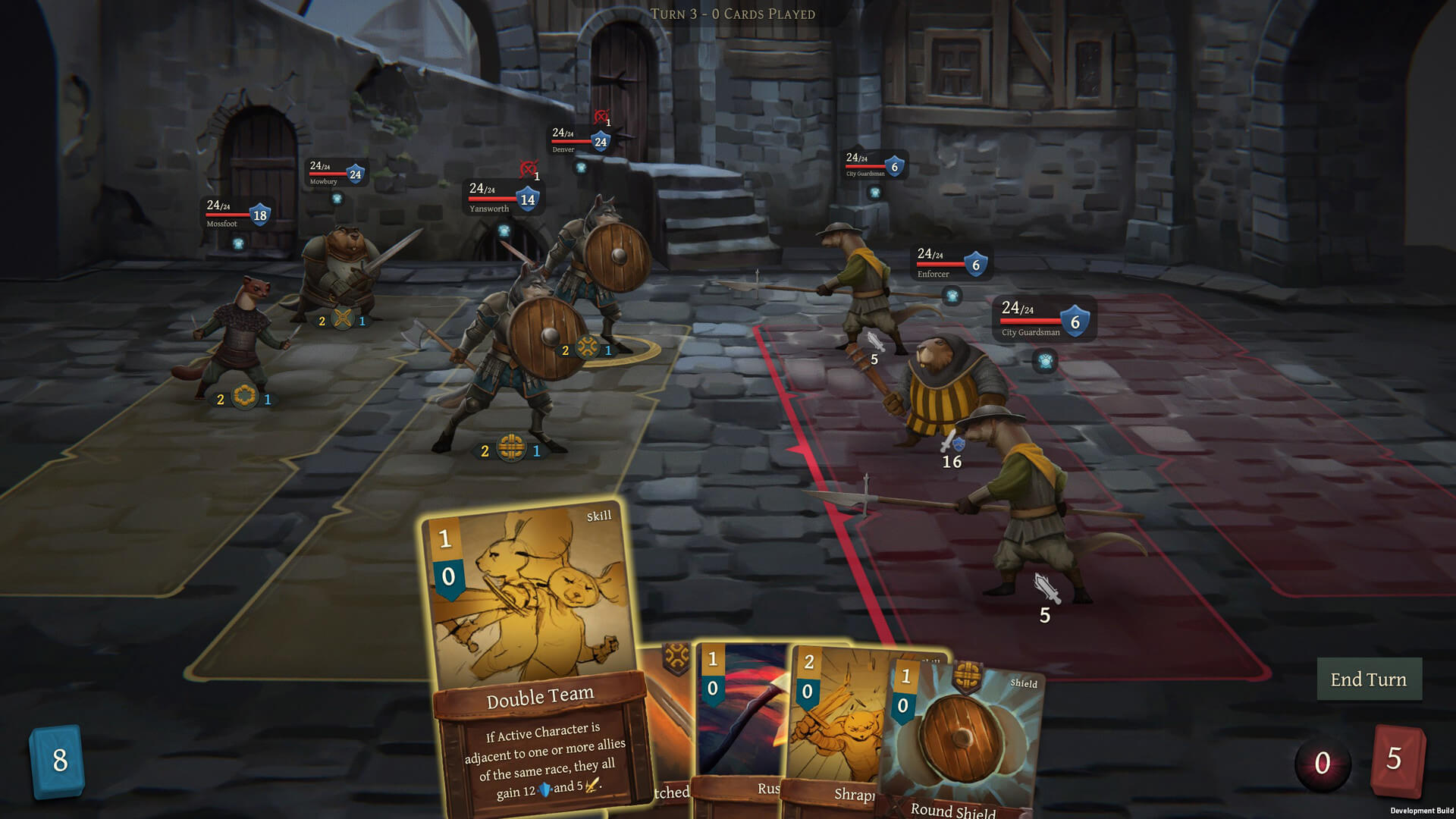 A turn-based deck-building RPG with a great art-style. The game feature:
Build your deck by looting, buying, and unlocking a myriad of cards.
Beavers and Bears? Or Wolves and Weasels? Build a party of up to 6 throughout your run to battle your foes.
6 Races to explore with unique racial card pools and passives to choose from.
Level up your characters to unlock talent cards and powerful passives that can drastically impact your strategy.
Lots of Loot to collect!
Fight enemies with exciting AI behaviors.
No release date yet.
https://store.steampowered.com/app/1075740/Banners_of_Ruin/
FIGHTS IN TIGHT SPACES by Ground Shatter
Is a combat game sets in small rooms where to defeat our enemies we will have to use over 150 cards from our deck. Every move will be shown with action-movie shots.
Features:
Use the environment against your adversaries
Train your Abilities: Build a deck to suit your play style, upgrade your moves, and equip your agent with a range of enhancements
Protect High-Value-Targets: Use your skills and abilities as you act as bodyguard to VIPs
2020 but without a release date yet.
https://store.steampowered.com/app/1265820/Fights_in_Tight_Spaces/
GUILD OF ASCENSION by WhileOne Productions
One of the most original products currently under development, at least as far as combat mechanics are concerned. A mix of real time actions and turn-based mechanics. Plan ahead, learn strategies, unleash powerful chain reactions, but do not wait around to long, as the clock never stop ticking during your Ascension.
No release date yet.
https://store.steampowered.com/app/1169520/Guild_of_Ascension/
JUPITER MOONS: MECHA by RockAndBushes
An interesting deck-building RPG with giant mechs, featuring a single campaign with tons of content like:
30+ different weapon types. All weapons and items are randomly generated ARPG style loot.
20+ support items types.
200+ unique cards.
20+ enemy Mechs and their corrupted variants.
6+ unique bosses and their corrupted variants.
No release date yet.
https://store.steampowered.com/app/1288540/Jupiter_Moons_Mecha/
PENDRAGON by inkle Ltd
A strategic, turn-based tactician set in Camelot. This time we will have to save King Arthur. The particularity of the inkle ltd title is the dynamic plot that changes with each of our choices.
Expected for summer 2020
https://store.steampowered.com/app/1240050/Pendragon/
RED RONIN by Thiago Oliveira, Wired Dreams Studio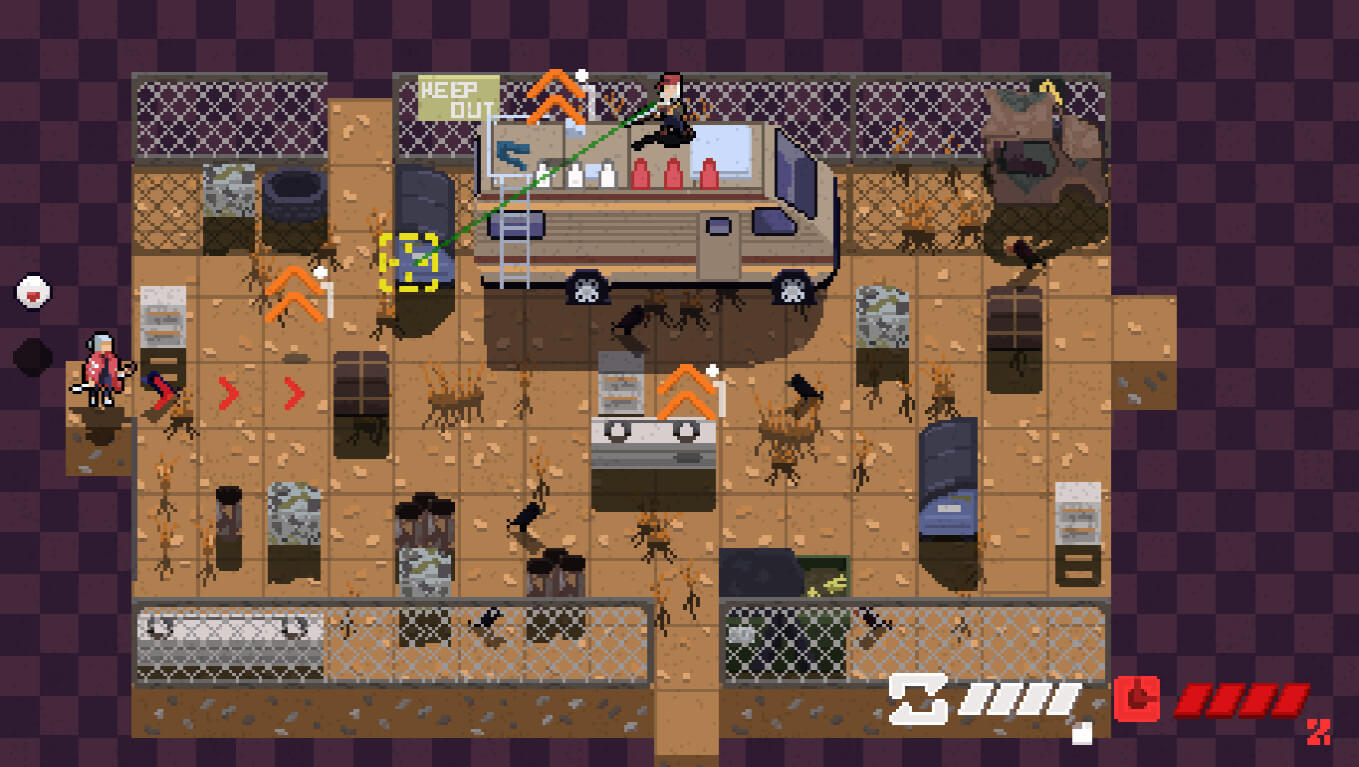 Can a turn-based tactician also be fast and frantic? Yes, if we talk about RED RONIN by ……. In fact, the game is described by the developers as a Tactical Turn Based Dash n Slash game. We will have to make our way with a sword and avenge our family.
Features:
Unique and Innovative combat system
Unveil and follow Red's revenge plot
5 hours of turn-based combat through several handcrafted levels
Go with the flow or plan your moves
No certain news for the release date yet.
https://store.steampowered.com/app/1222570/Red_Ronin/
I'm so curious to know what you think about these games, let me know in the comments below. CIAO