The year is almost over, but that just means that some of the year's best games are launching right before the holidays! December is going to be a fantastic month for turn-based gamers; from triple-A titles like Marvel's Midnight Suns to indie winners like Nilspace, there's going to be something for everyone on your gift lift. Be sure to check out these PC and Console's exciting end-of-the-year RPGs and Strategy releases to close out 2022 with a bang!
Inscryption
Release date: 1 December, 2022
PC gamers have already experienced the frightening world of Inscryption, and this December you'll be able to take the plunge into this card-based horror game on you Switch! It's one of the most surreal games of the last few years, and secrets are hidden behind every turn.
From point-and-click puzzles to card game battles, Inscryption nails the creepy vibe at every moment. It's perfect for dark winter nights… if you dare. Inscryption releases for Nintendo Switch on 1 December. Get Inscryption on Switch
Munchkin Digital
Release date: 1 December 2022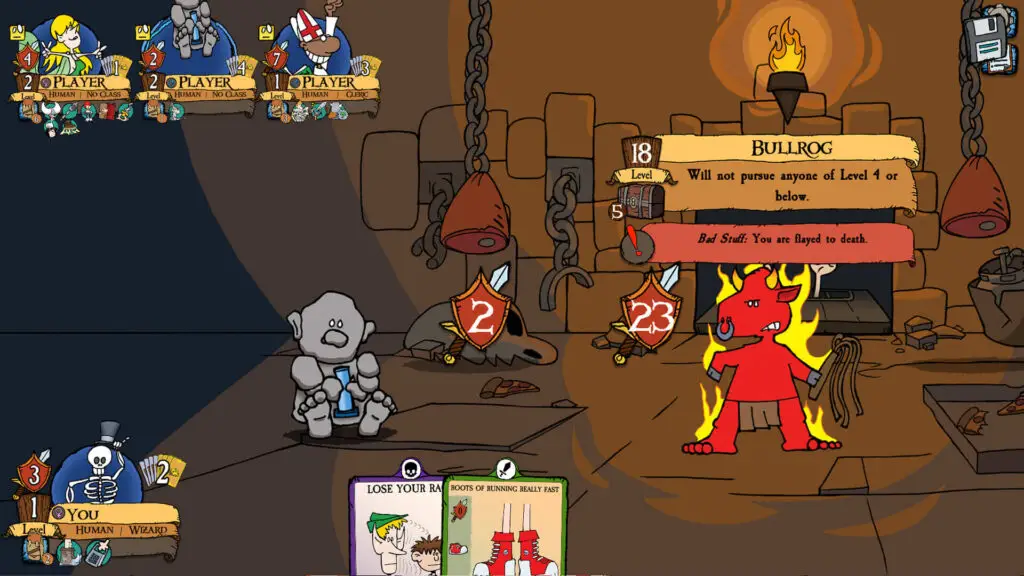 With popular board games getting digital versions almost being a requirement at this point, it's odd that legendary parody romp Munchkin is only just getting a digital release now. Better late than never, though, as now you can kick down doors, fight monsters, and betray your friends online!
Munchkin has always been good for a laugh, and its iconic art style has been faithfully brought to life by the adaptation. Best of all, playing online with strangers means you can stab them in the back without any guilt! Munchkin Digital enters early access on 1 December. Get Munchkin Digital on Steam
Romancing SaGa -Minstrel Song- Remastered
Release date: 1 December 2022
The SaGa series is one of the all-time greats when it comes to classic JRPGs. While the franchise has largely been dormant, Square Enix has shown a willingness to open the vault and remaster old favorites. Romancing SaGa -Minstrel Song- Remastered is an HD upgrade that's perfect for newcomers and old fans alike.
Romancing SaGa Remastered is launching on several platforms, ensuring that JRPG enthusiasts will be able to play it on their favorite hardware. The journey begins once more on 1 December.
Get Romancing SaGa Remastered on Steam
Get Romancing SaGa Remastered on Switch
The Outbound Ghost
Release date: 1 December 2022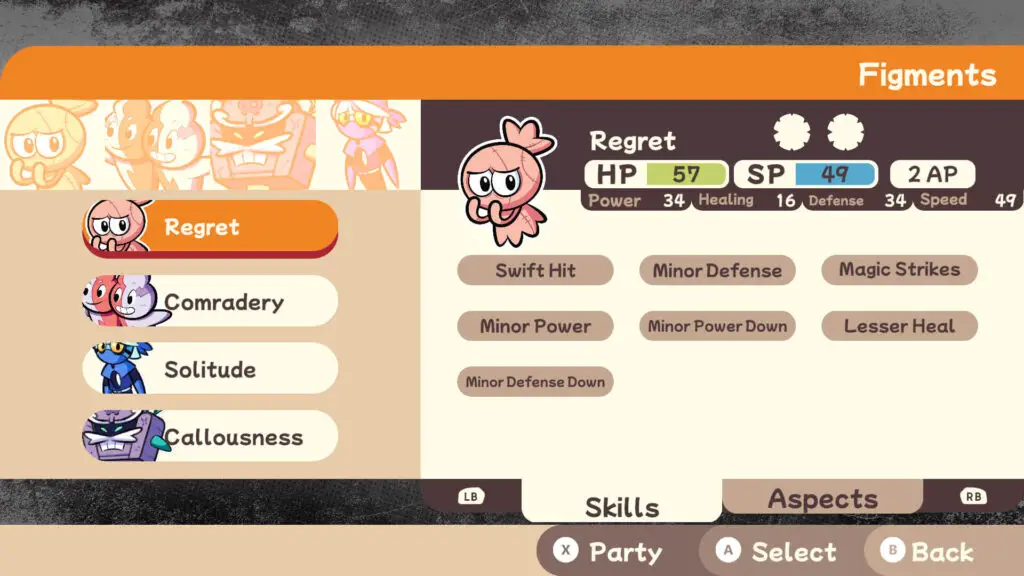 Another PC game getting a Switch release, The Outbound Ghost is a story of helping souls reach the afterlife. Its lighthearted tone makes it a great choice for players looking for a fun RPG adventure. With exploration and battles inspired by the Paper Mario series, it also makes a great gift!
The Outbound Ghost originally launched for PC in September, and is coming to the Nintendo Switch on 1 December. Get The Outbound Ghost on Switch
Siralim Ultimate
Release date: 2 December 2022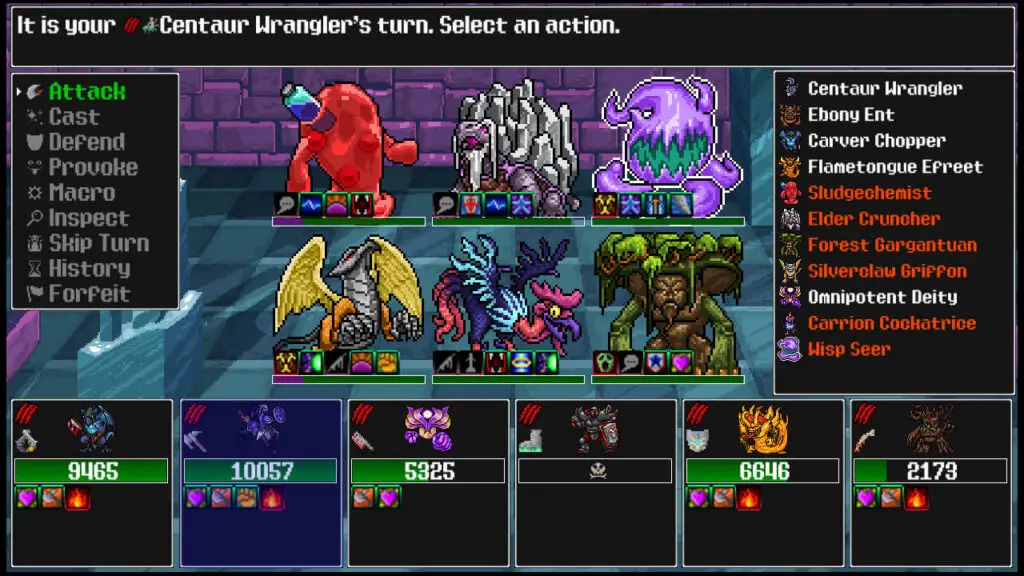 Old-school RPG fans may have gotten their hands of Siralim Ultimate when it launched around this time last year. Soon, Switch owners will be able to start delving dungeons and catching monsters in this deep retro adventure as well!
Siralim Ultimate boasts randomly-generated dungeons and over 1200 summonable creatures – that's more monsters than the entire Pokemon franchise! The game launches for Switch on 2 December.
Marvel's Midnight Suns
Release date: 2 December 2022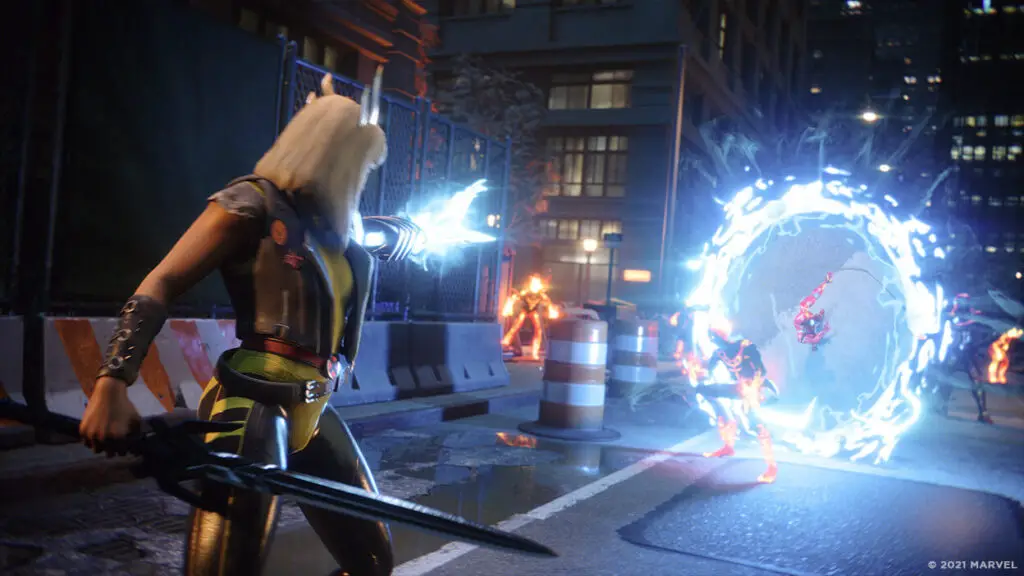 The world's most popular superheroes and XCOM-style battles sounds like a match made in heaven. In Marvel's Midnight Suns, you'll assemble your very own team drawn from the likes of the Avengers, X-Men, and more to fight a cosmic threat. Even if superheroes aren't your thing, a new title from Firaxis is always worth checking out!
Marvel's Midnight Suns is launching on PC and all major consoles on 2 December.
Get Marvel's Midnight Suns on Steam
Get Marvel's Midnight Suns on Switch
Get Marvel's Midnight Suns on XBox
Get Marvel's Midnight Suns on PlayStation
Nilspace
Release date: 5 December 2022
This indie strategy game about students exploring a digital dimension through a mysterious app is a fantastic surprise for fans of Fire Emblem. Not only does it contain unit customization and grid-based battles, but your relationships with your fellow students will affect battles and story outcomes alike!
Nilspace's gameplay can be adjusted based on whether you prefer to focus on story, combat, or both, making it enjoyable regardless of how you like to play. It launches for PC on 5 December. Get Nilspace on Steam
Space Wreck
Release date: 5 December 2022
Space Wreck is a post-apocalyptic RPG in space, where fans of classic Fallout will feel right at home! The story is short, but designed to have tons of branching plotlines, ensuring that you can keep coming back to find everything there is to discover.
Space Wreck is a work in progress, but one that shows incredible promise. It enters early access on 5 December. Get Space Wreck on Steam
Mech Armada
Release date: 8 December 2022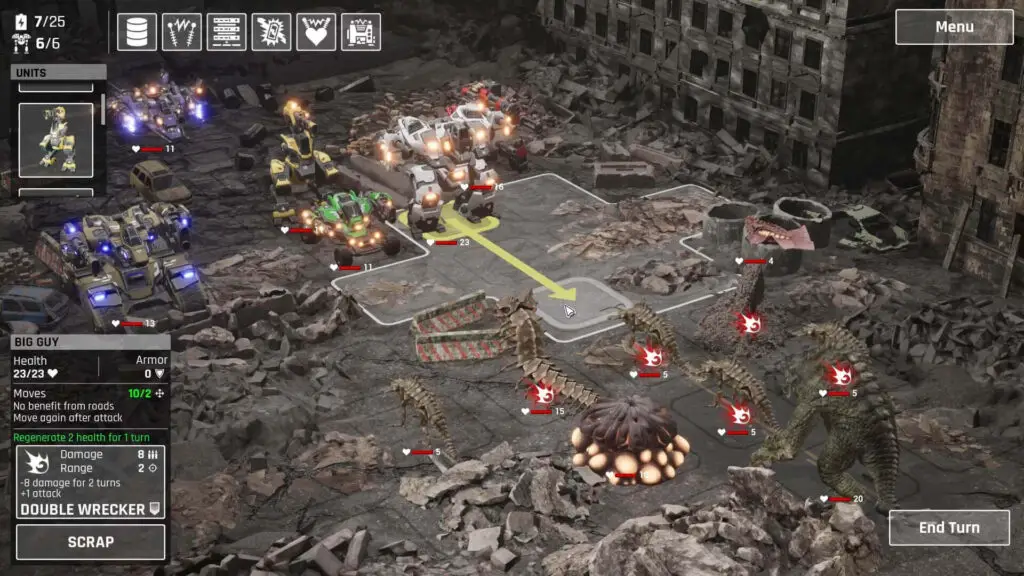 Mech Armada is a tactical mecha battler that released on PC in June. Its impending Switch launch means players can now pit big robots against bigger monsters wherever they go! Each run brings different mechs and parts to the battle, and you'll have to make good use of what you have to defeat the game's titanic bosses.
Mech Armada is coming to Switch on 8 December. Get Mech Armada on Switch
Warhammer 40k: Chaos Gate – Duty Eternal DLC
Release date: 6 December 2022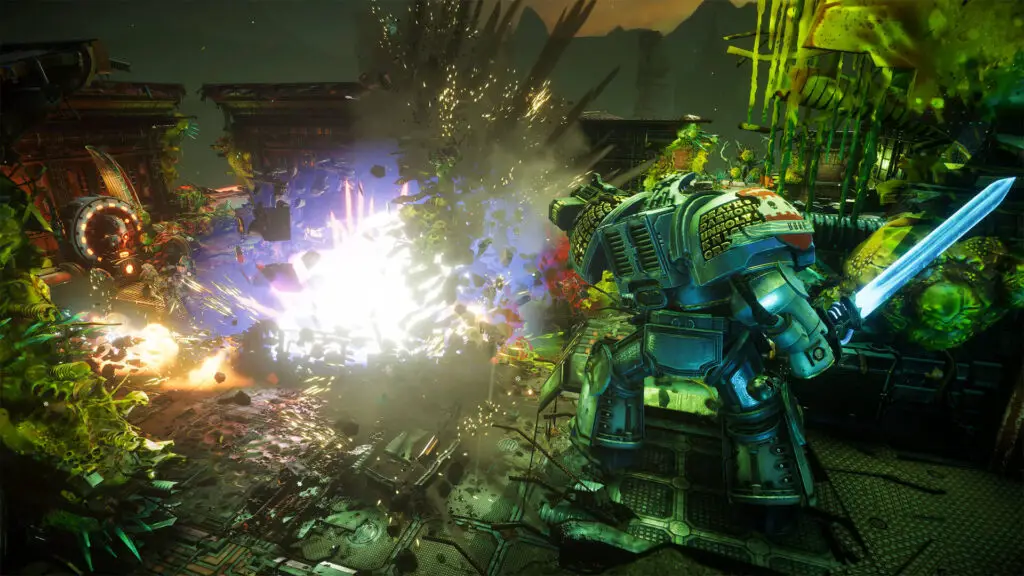 Chaos Gate: Daemonhunter is one of the many excellent Warhammer games that fans have been treated to in the last few years. The persistent campaign is full of tough decisions and nail-biting tactical battles, with the fate of the galaxy hanging in the balance. It was only a matter of time before a DLC expansion arrived, and it looks like we'll get one by the end of the year!
Duty Eternal adds new unit types and options, including returning fallen Grey Knights to the field as armored Dreadnoughts! The battle continues when Duty Eternal launches on 6 December.
Get Warhammer 40k: Chaos Gate on Steam
Get Warhammer 40k: Chaos Gate on Humble
Chained Echoes
Release date: 8 December 2022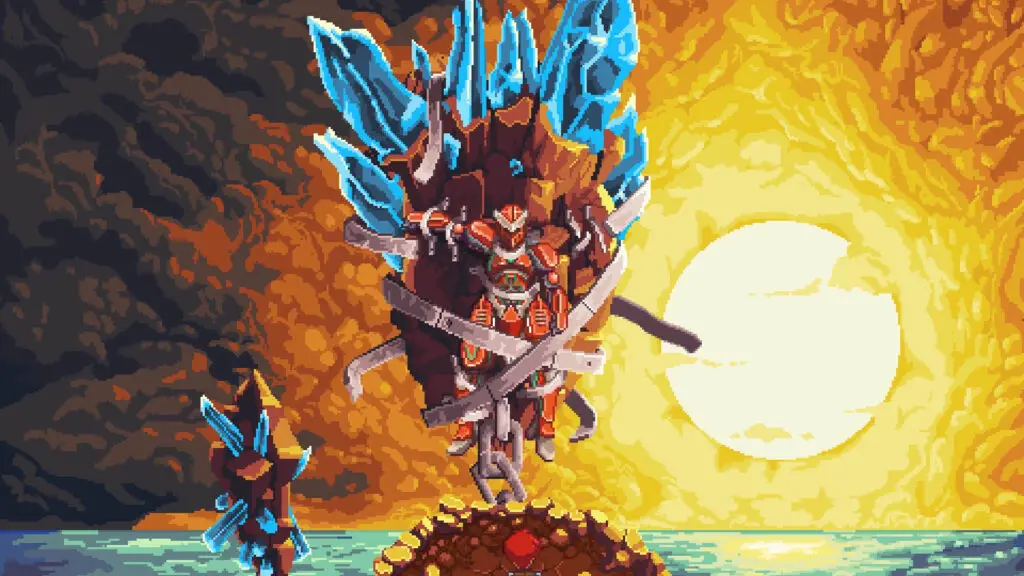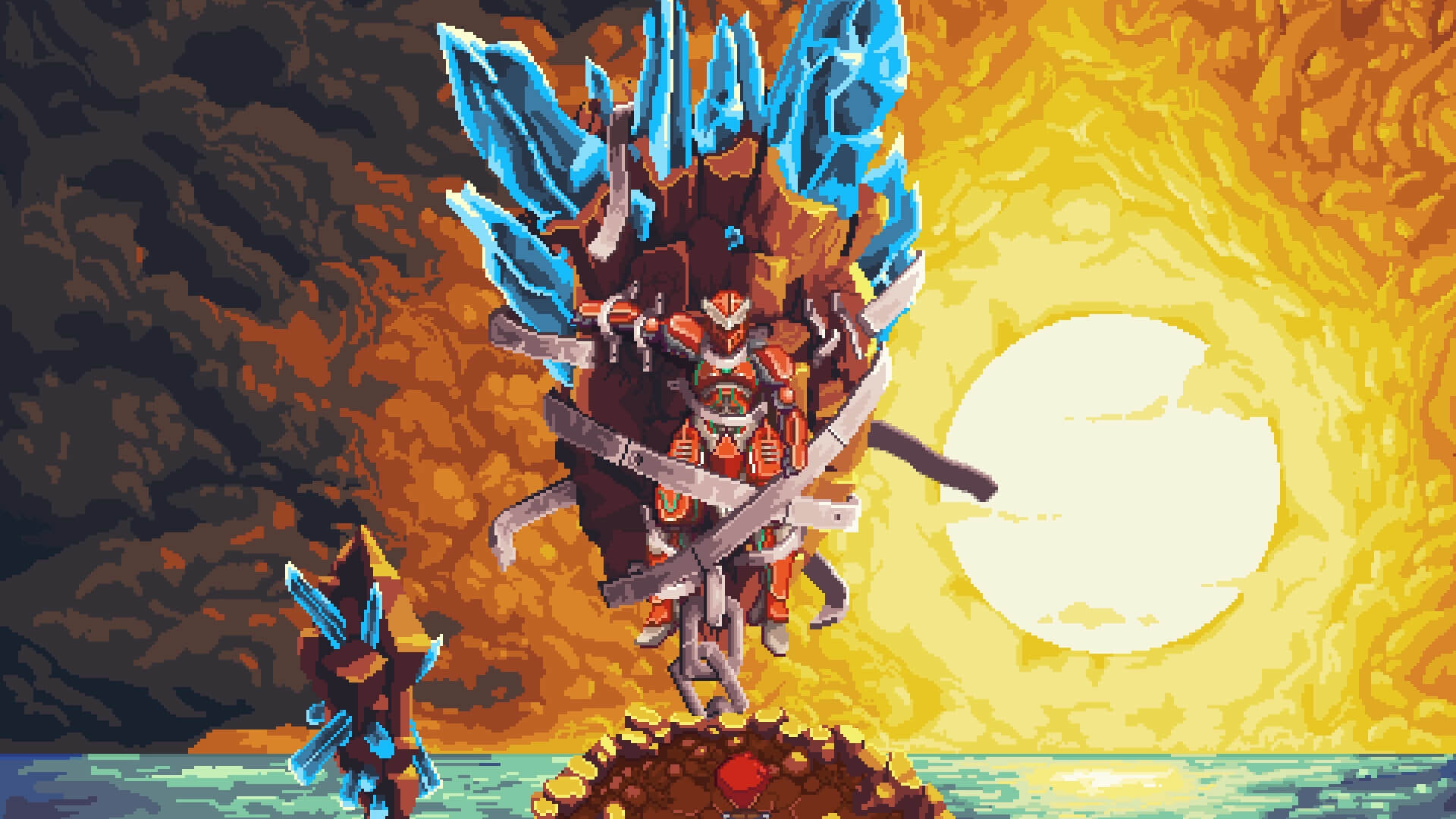 This retro-inspired JRPG blends fantasy and mecha for high-powered gameplay in a pixelated world. With a unique setting and gameplay that brings back memories of the SNES/PSX golden age, Chained Echoes is a perfect gift for the holidays… or for yourself.
Chained Echoes should be on every JRPG fan's wishlist, promising a forty-hour story and a vast customization system. Check it out when it launches on 8 December.
Master of Magic
Release date: 13 December 2022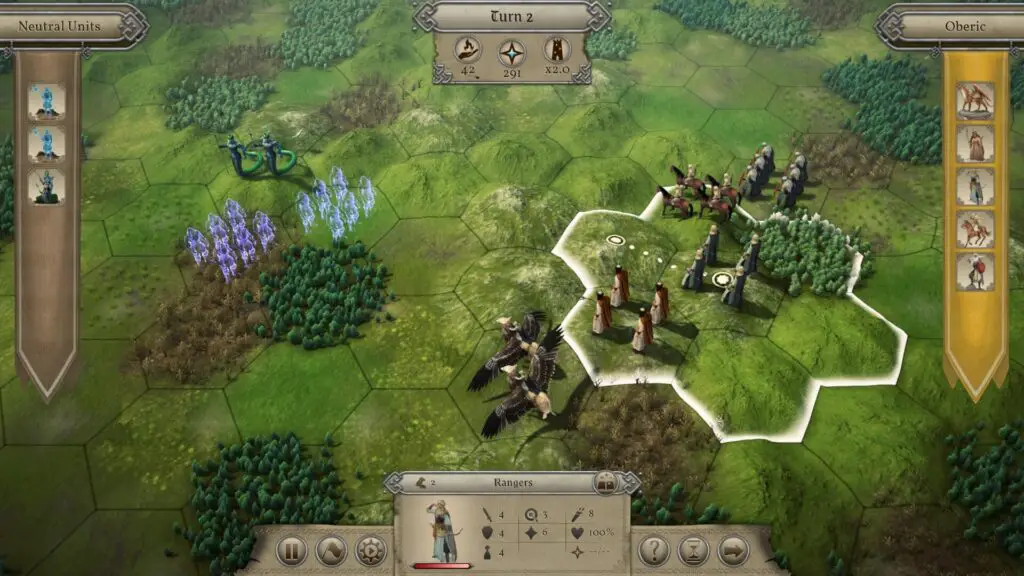 One of the all-time classic 4X games is making its triumphant return in just a few short weeks! The original Master Of Magic challenged players to command mighty armies and cast powerful spells from their arcane tower, and the remake promises the classic formula with modern graphics and gameplay.
Whether you remember the original or not, Master Of Magic is a must for strategy gamers looking to end the year on a high note. Dust off your mystic tome and charge up your staff, because the game launches on 13 December. Get Master Of Magic on Steam
Infinite Guitars
Release date: 13 December 2022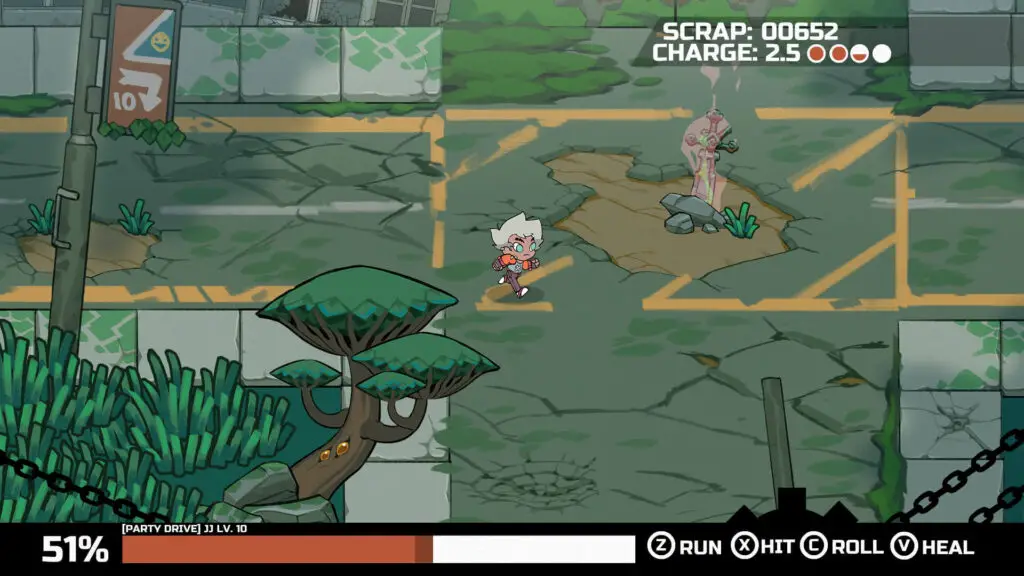 What could be cooler than battling giant robots armed only with the power of rock? Infinite Guitars is a genre-fusing RPG that blends traditional exploration with rhythm battles to a shredding original soundtrack. Each party member has different abilities that will further amp up the excitement in combat.
Infinite Guitars is a great choice for fans of indie games, with plenty of style to spare. There's no firm release date listed yet, but it's still expected by the end of the year.
Get Infinite Guitars on Humble
Demeo New DLC
Release date: 15 December 2022
Despite being in early access, Demeo brings all the wonder of classic D&D to the digital space, allowing players to group up with their friends and play tabletop adventures inspired by the greats. The fifth adventure module is expected by the end of the year – where will your journeys take you this time?
Details are scant on the new adventure, but in the meantime there are four full modules to brave with your party – The Black Sarcophagus, Realm Of The Rat King, Roots Of Evil, and Curse Of The Serpent Lord!
Duelyst II
Release date: Q4 2022
Players looking for some head-to-head PVP should have their eyes on Duelyst II. Part card game, part grid-based tactical battler, Duelyst II has six unique factions and hundreds of options. The lovely pixel animation is the icing on the cake!
This looks like a promising free-to-play game, especially if you have a competitive streak. Maybe we'll see you on the leaderboards! Duelyst II is expected to launch by the end of the year, but no date is yet listed.