Looking for RPGs and Strategy Games that put Mechs, Mechas, or Robots in the spotlight? You've come to the right place! Mechs have captured the hearts of fans worldwide through literature, manga, and video games, making them a genre staple. With their natural affinity for turn-based mechanics, Mechs have given rise to unforgettable RPGs since the days of PSX, including classics such as Xenogears, Ring of Red, Vanguard Bandits, and Front Mission.
Both indie developers and not have continued to feature robots in their games, providing players with many options. In this article, we have compiled a list of some of the most recent and exciting titles that put players in control of super Mechs. Our list features the best and latest RPGs, JRPGs, Roguelites, and strategy games that showcase these titanic machines, available on both PC and consoles, listed in order of their release date.
Into the Breach – Feb 2018
Into the Breach, a tactical roguelite with puzzle mechanics has become a beloved game and a reference point for many others, all thanks to its creators, who also brought us Faster Than Light.
In this game, players are tasked with defending the world's population from Kaiju attacks using Mechs of various species, each with their own unique characteristics. The puzzle mechanics add an extra layer of depth to the tactical gameplay, making each decision crucial for survival. Into the Breach has been praised for its engaging gameplay, beautiful pixel-art graphics, and incredible soundtrack. It's a must-play for fans of the genre, and even those who are new to tactical games will find it easy to get into. On PC via Steam, Nintendo Switch and Mobile.
Battletech – April 2018
Battletech is widely regarded as one of the best turn-based tactical games in recent years, and it all began with a tabletop game. In this tactical strategy game, players take on the role of a mercenary commander leading a team of interplanetary warriors, piloting customizable and upgradable giant robots in epic battles.
Since its initial release in 2019, Battletech has received several DLCs that have enhanced and expanded the base experience, adding new features and content that will keep players engaged for hours on end.
Overall, Battletech is a fantastic game that combines deep strategy with immersive world-building and engaging gameplay. Whether you're a fan of the genre or just looking for a thrilling and customizable tactical experience, Battletech is definitely worth checking out on Pc.
Mainframe Defenders – Feb 2020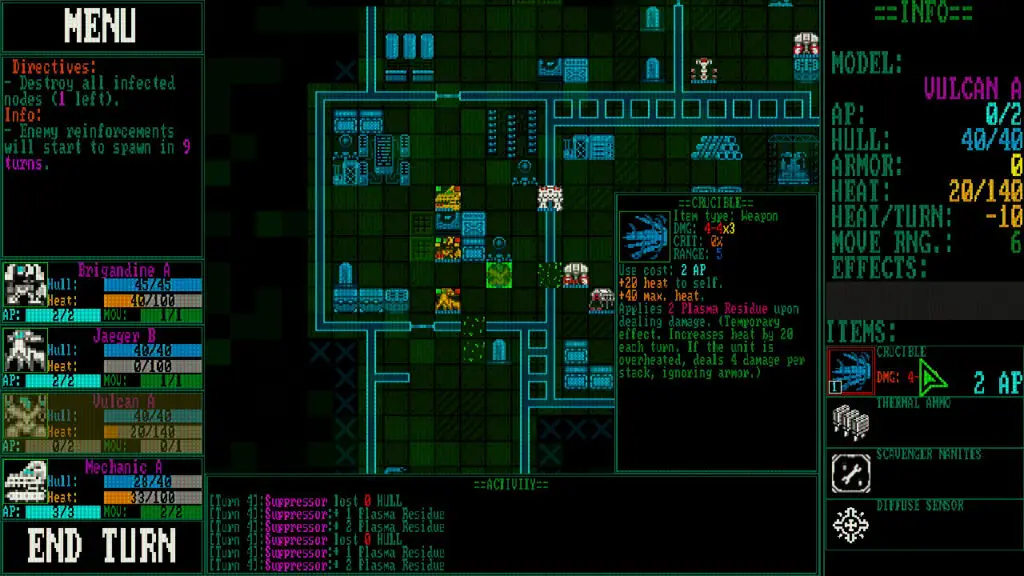 Mainframe Defenders is a turn-based tactics game with a retrofuturistic style where players lead a squad of 4 prototypes on a mission to defend a research complex mainframe from a computer virus that controls most of the robotic units. Players must work with item limitations and drawbacks to build powerful combinations and use diverse tactics to destroy enemies.
The game offers high replayability with procedural levels, a progression system to unlock new units and items, and unique enemies designed to counter certain strategies. The graphics are inspired by 80s terminal PC with a hybrid synthwave soundtrack. Mainframe Defenders is available on PC via Steam.
Warborn – June 2020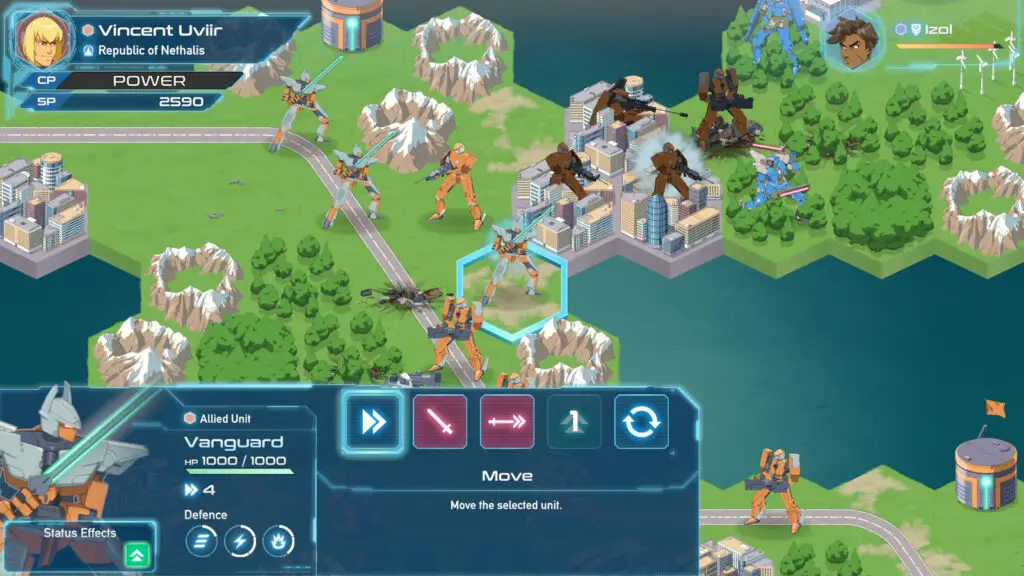 Warborn is a turn-based tactical combat game that allows players to rise up and deploy the Variable Armour, a highly advanced suit of war, to lead their deadly mecha strike force towards victory in the Auros System. With four commanders representing different factions, players can choose their unique power, traits and play style to engage in battles featuring dramatic sequences inspired by 90s Japanese animation.
The game also features a range of mass-produced units with different combat roles, specialist equipment, and unique skills to inflict status effects, plant traps, and support allies. Players can compete against AI in Skirmish mode or engage in one-on-one matches in multiplayer. Additionally, the game offers a built-in Map Editor for players to create and play their custom maps. On PC via Steam and Nintendo Switch.
Super Robot Wars 30 – Oct 2021
Super Robot Wars 30 is the ultimate video game for fans of mecha anime, featuring the largest collection of robots from major animated series, all in one place. Developed by Bandai, this game boasts an impressive roster of characters including Mobile Suit Gundam, Code Geass, Magic Knight Rayearth, Mazinger, and many others.
The game offers a tactical combat system with stunning animations that are faithful to the original series. Whether you're a die-hard fan or just discovering the world of mecha anime, Super Robot Wars 30 is a must-play for anyone looking for an immersive and thrilling gaming experience. On PC via Steam, Nintendo Switch and Playstation 4.
Wolfstride – Dec 2021
Wolfstride is a visually striking JRPG that looks like it was lifted straight from the pages of a comic book. With a stylish black-and-white aesthetic and cartoonish visuals, the game offers a unique and memorable experience. In Wolfstride, players assume the role of a young man who must compete in tournaments featuring robotic fighters.
The game's combat system will be familiar to fans of the JRPG genre, with a range of attacks, defensive maneuvers, and movement mechanics to master. Whether you're a fan of mecha combat or just enjoy visually stunning games, Wolfstride is a must-play title that shouldn't be missed. On PC and Nintendo Switch.
Ignited Steel: Mech Tactics – Mar 2022
Ignited Steel: Mech Tactics is a visually-striking roguelite game that was released in March 2022 for PC and Nintendo Switch. The game features a classic roguelite formula where players must navigate through challenging levels while piloting giant old-fashioned mechs, which are prone to overheating issues.
As players progress, they must stay vigilant and carefully manage their mech's systems to avoid catastrophic failure. With its pixelated graphics and engaging gameplay, Ignited Steel: Mech Tactics is a must-play for fans of roguelite games and mech enthusiasts alike.
Relayer – March 2022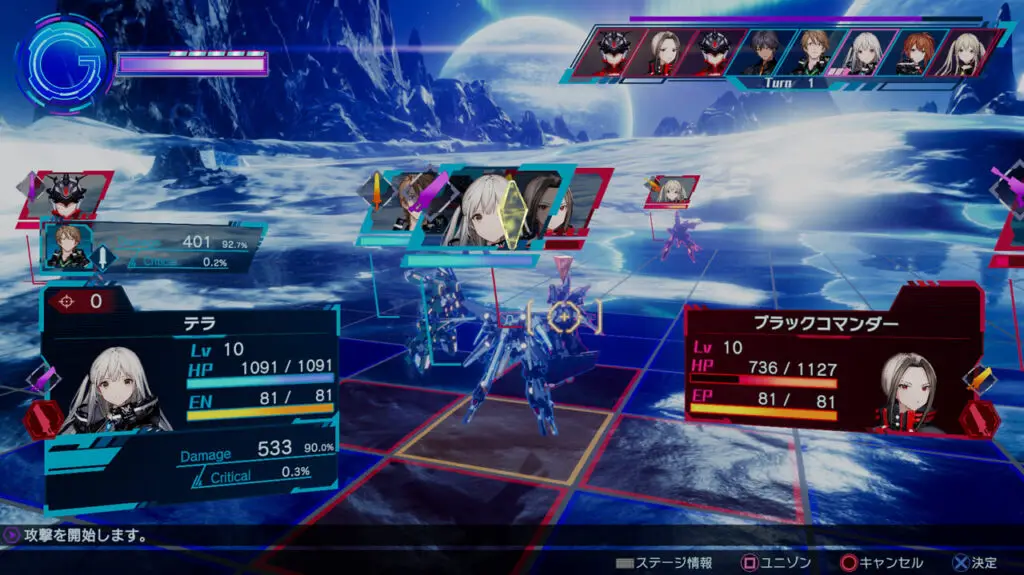 Relayer blends elements from two beloved franchises, Fire Emblem and Super Robot Wars, to create a unique and engaging experience. Players assume the role of a commander leading a squad of humanoid robots, or "Relayers," in battles against enemy forces.
The game's combat system features a strategic grid-based approach, allowing players to execute different tactics and utilize various Relayer abilities. One of the most impressive aspects of Relayer is its endgame, which offers a wealth of additional content and guarantees many hours of enjoyable gameplay. Despite some minor flaws, the game's overall quality and entertainment value make it a must-play for fans of the genre.
Relayer is now available for purchase on various platforms, including PlayStation 4, PlayStation 5, and PC. Fans of Japanese strategy games and robot enthusiasts alike should definitely check it out.
Mech Armada – June 2022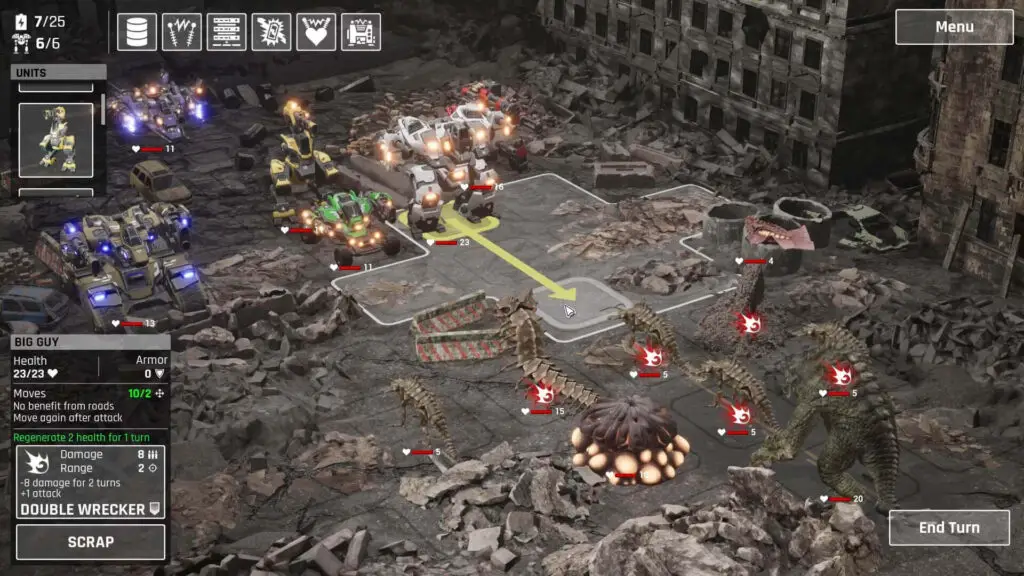 Mech Armada is a roguelite with tactical combat that allows players to assemble Mechs of all kinds by mixing unlocked parts after each run. The game's winning idea is to give players the freedom to create increasingly powerful mechs by unlocking new parts every time they fail.
Players are challenged to face a variety of monsters, which will likely result in defeat numerous times. However, with each game over, players can unlock new parts that can be used to create even stronger mechs for the next attempt. With its emphasis on customization and progression, Mech Armada is a thrilling and engaging game that will keep players coming back for more. Mech Armada is available on PC via Steam, Nintendo Switch, Playstation, and Xbox.
Gearhead Caramel – Jul 2022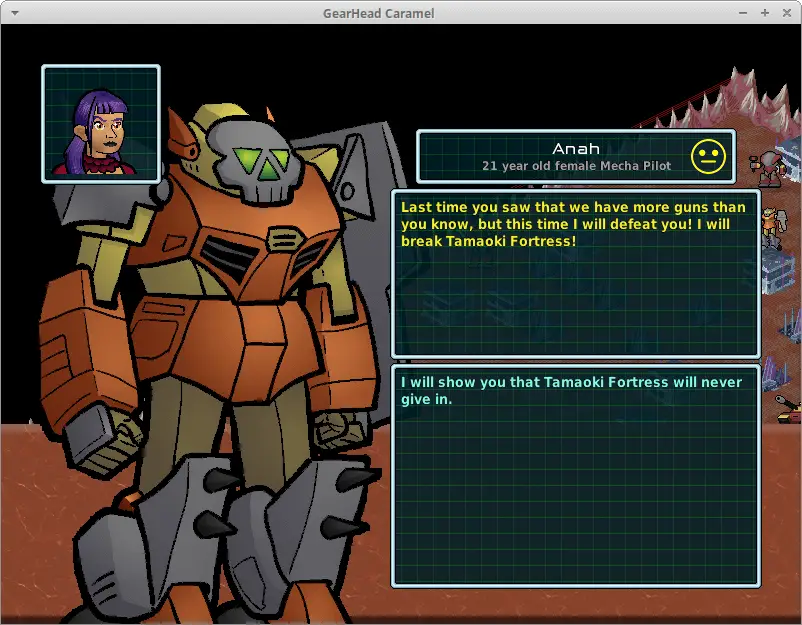 GearHead Caramel is a turn-based tactics-style sci-fi mecha RPG set in a post-apocalyptic world where players control an 18m, 50-ton mecha and build a team of unique lancemates. Features include a detailed mecha design system, procedural narrative, and both mecha and personal scale combat.
The game is the third in the GearHead series and offers players different adventures set in various times and places in the GearHead universe. Features include a detailed mecha build system, lifepath-based character generation, and party dynamics. On PC via Steam.
Front Mission 1st: Remake – Nov 2022
The founding father of turn-based tactical games with Mechs has recently made a comeback in an exclusive remake on the Nintendo Switch, offering a refreshed version of the first chapter in the series. Square's glorious classic has been enhanced with improved graphics and some adjustments, making it a must-play for fans of the genre.
In addition, the highly-anticipated release of the second title, also restored exclusively for the Nintendo console, is just around the corner, and fans can't wait to dive back into the world of Mechs and experience the excitement and strategy that made the series so popular, exclusively on Nintendo Switch.
Chained Echoes – Dec 2022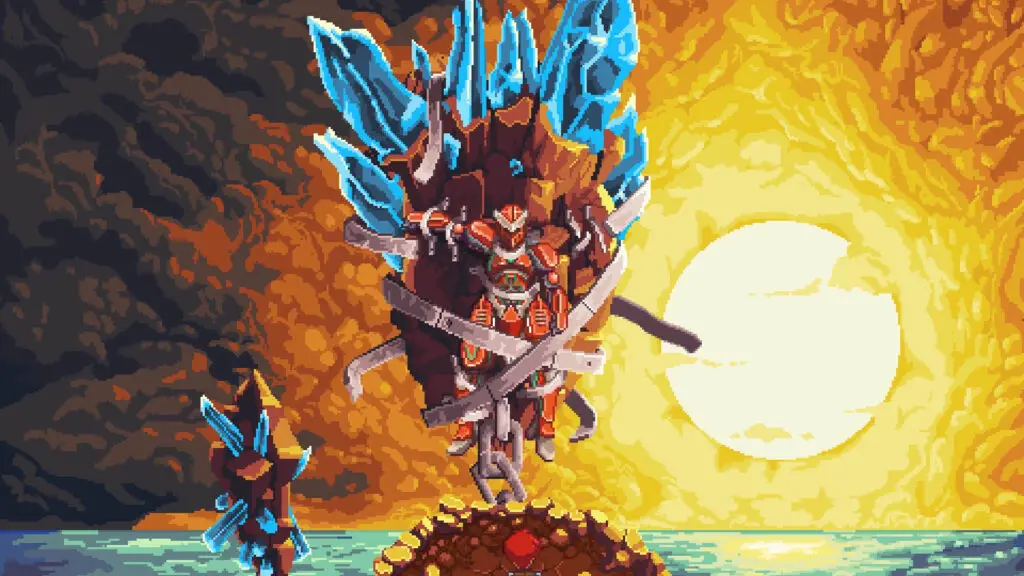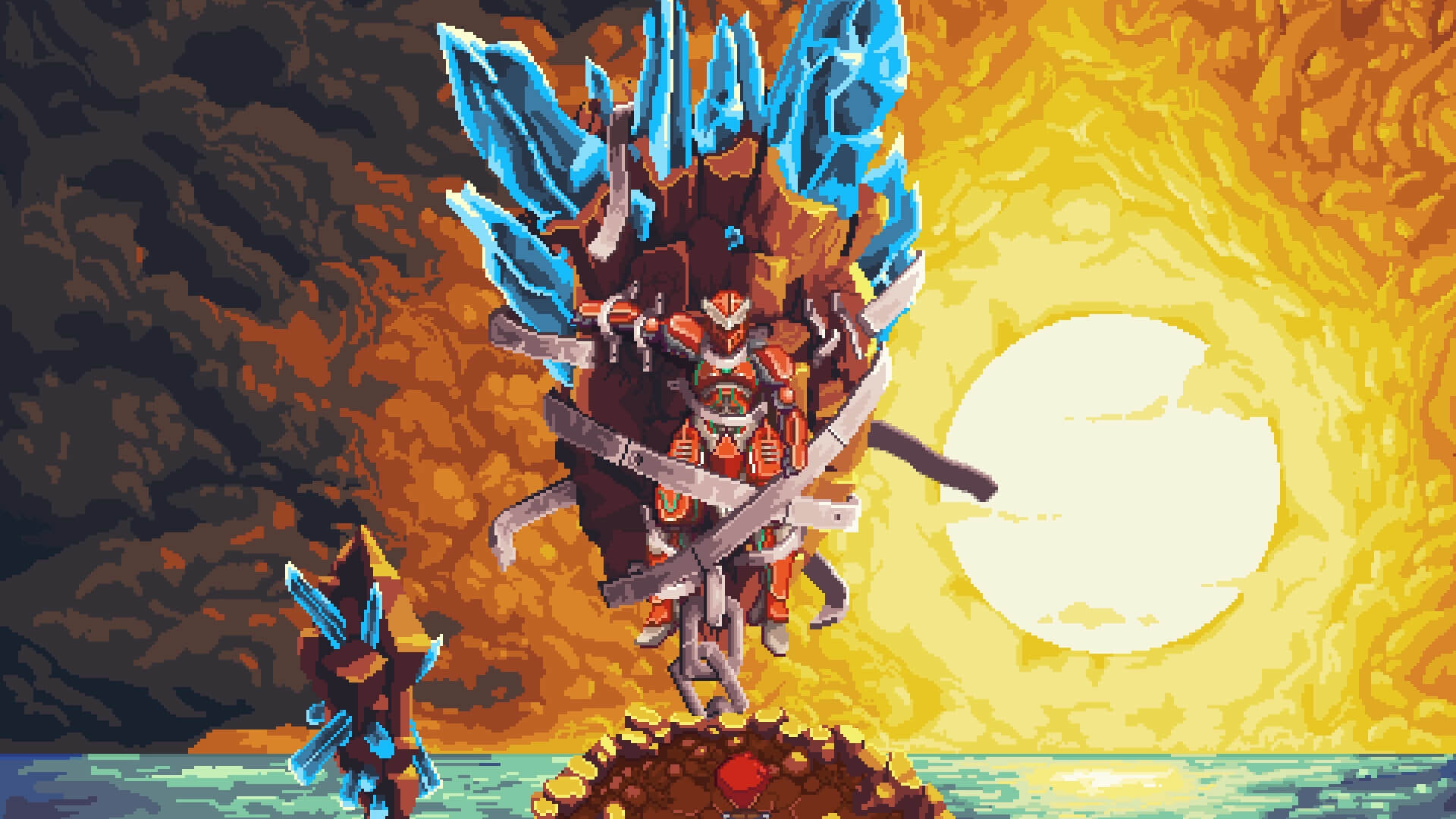 Chained Echoes was one of the most delightful surprises of 2022. As one of the best indie JRPGs in recent years, and perhaps even better than many triple-A productions, the game presents a gripping story of conflicts between rival kingdoms, complete with numerous plot twists and innovative gameplay elements.
Drawing inspiration from the legendary Xenogears, Mathias Linda's title features a combat system where players alternate between fighting on foot and piloting giant robots. The gameplay is engaging and the pixel art is stunning, making Chained Echoes a standout among JRPGs. All in all, it is a fantastic game that fans of the genre should not miss. On PC via Steam, Nintendo Switch and Playstation.
Phantom Brigade – 2023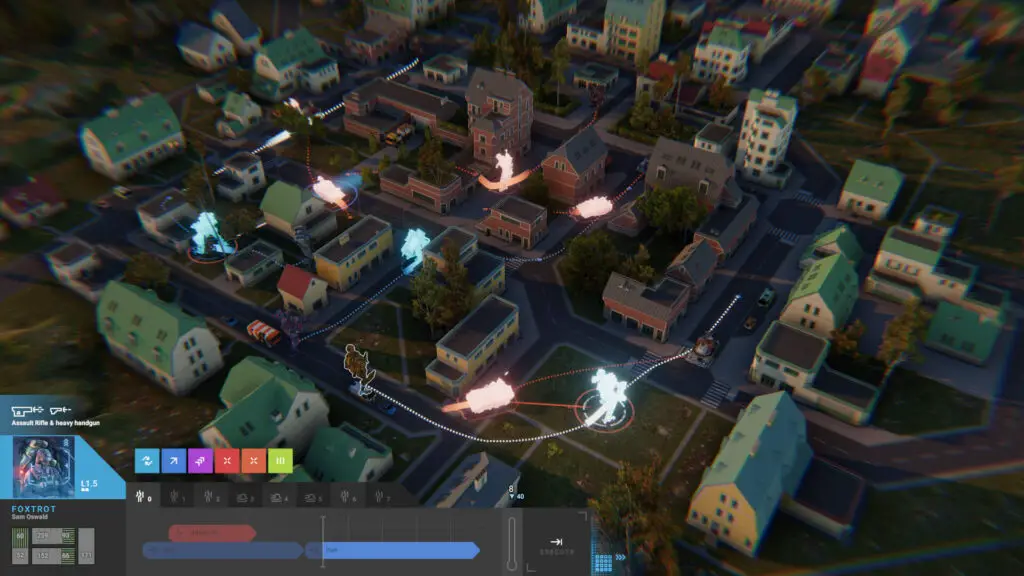 Phantom Brigade is a recent, innovative game with impressive animations and hybrid real-time gameplay mechanics. In this game, players must lead a resistance movement that is trying to repel an enemy invasion by using mechs that have been stolen from the enemy.
To succeed, players must carefully plan their strategy along a timeline and anticipate the enemy's moves. The game's unique gameplay mechanics create a sense of tension and excitement, making every battle feel dynamic and engaging. Phantom Brigade is available for PC via both the Epic Game Store and Steam. If you're a fan of strategy games or mecha combat, this game is definitely worth checking out.
My list of best mecha RPGs ends here. Let me know what you think about them by reaching me on Twitter and inside the Discord server, while if you want to see the listed games in action check out the video version below.