It seems yesterday that I decided to start this series of articles called KEEP AN EYE ON IT and instead we have already reached the tenth episode. What is KAEOI? It is simply an article and a video that every Wednesday brings together 5 or more turn-based games in development. The written article is followed by the video you find on the youtube channel. Strategy, RPGs, JRPGs, Deckbuilding, indie, and not, as they come to my attention, they end up on this list. This week another 5 promising indie turn-based games and one of them ready for release. Let's go
Ars Victor Digital
Dev: Trip West Games
Release date: March 2021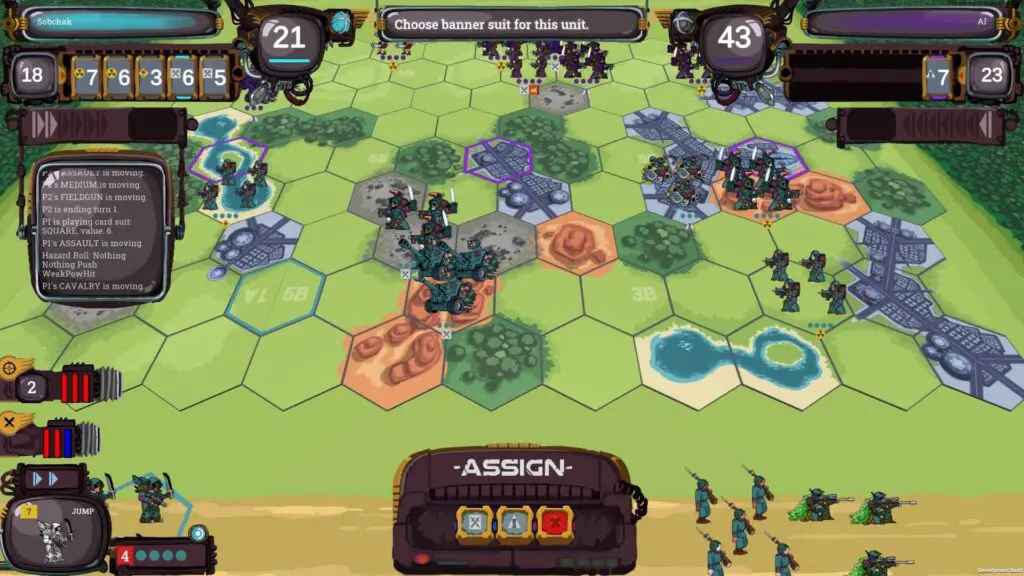 Ars Victor Digital by Trip West Games is precisely the digital version of the acclaimed 2013 board game. A hardcover style for a really interesting strategy game. You command a furious fighting force OF THE FUTURE against a ferocious foe. Recruit your armies. Scout out a unique map. Draw a hand of Command Cards. Deploy your Vanguard. Combat is resolved in a single roll of multiple colored dice. Dice quantity and color can be affected by terrain, as well as unit Special Abilities. Simple icons on the dice show the results. Ars Victor Digital is expected for March 2021 on Steam.
Tidewoken
Dev: The Great Flood
Release date: 2021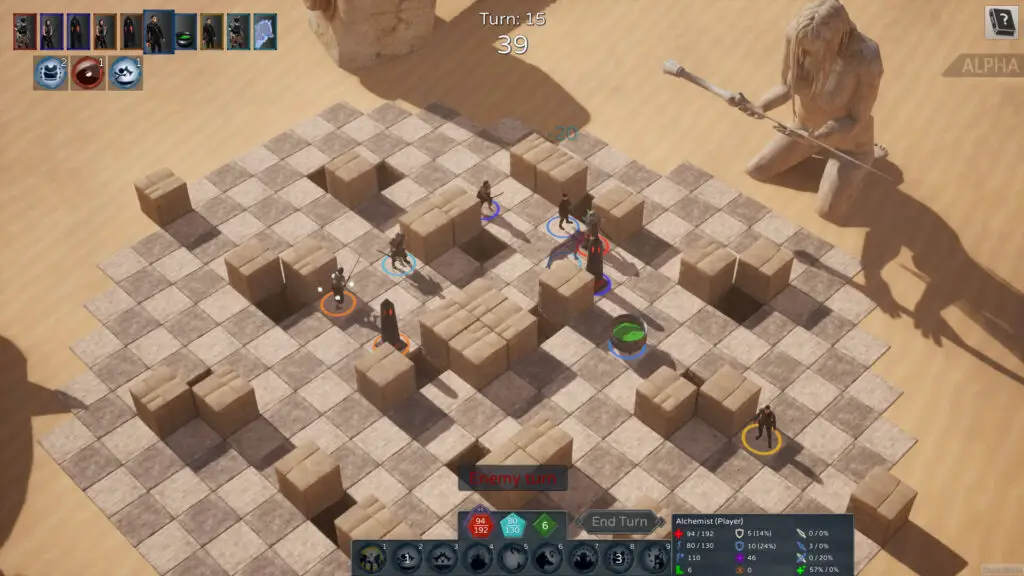 Now, let's talk about Tidewoken by The Great Flood. A turn-based tactical multiplayer game where we can play against other players or cooperate with 4 players inside dangerous dungeons. Choose from 4 classes and over 200 available skills to create your own contesters for the Tournament of the Tidewoken. Wishlist it on Steam
Key Features
Competitive Multiplayer – Everything in Tidewoken is centered around a fair and competitive player vs player match. No luck based values, no random effects, 100% pure skill.
Customization – We love replayability. With hundreds of different skills, 5 classes and additional perks we ensure that every match is a unique experience.
Dungeons – Each dungeon has multiple rooms and bosses with distinctive behaviors. Bring up to 3 other players with you.
Measure your plays – All important actions are logged into the combat log. View the impact of damaging, healing and protection skills in the scoreboard.
Handcrafted maps – Although our focus is on gameplay, we're working hard to provide beautiful visuals and environments to enjoy.
Gamemodes – From classic 1v1 or 3v3 PvP fights to coop PvE dungeons. Special gamemodes are already planned.
Progression – Gain experience from fights and challenges to unlock new skills, perks, cosmetics and more.
Breach Wanderers
Dev: Baronnerie Games
Release date: 2021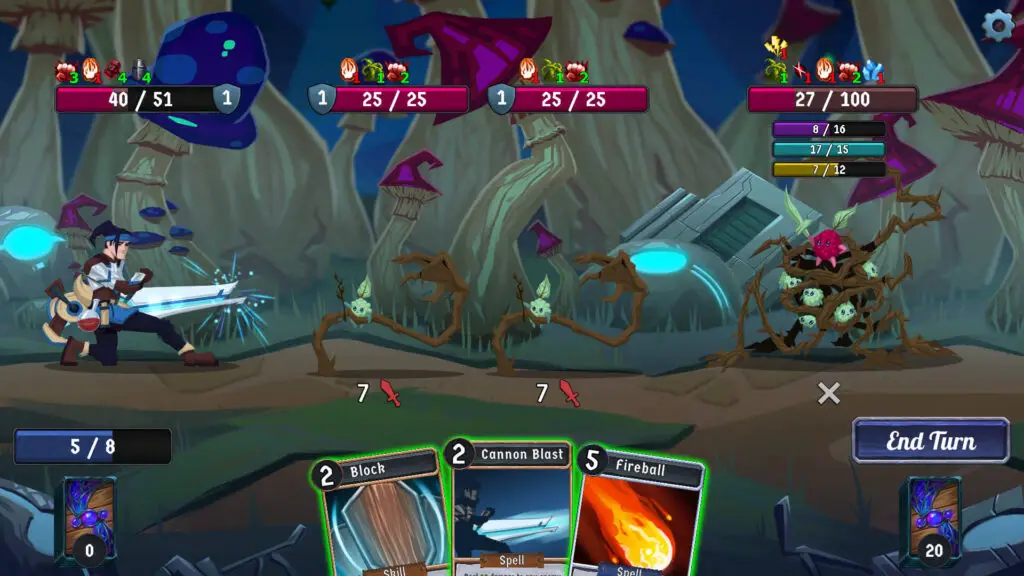 A pure roguelike deckbuilding game. This is Breach Wanderers by Baronnerie Games. A formula linked to the great games of the genre, to which it adds a Guild to upgrade and a very deep hero customization. There is also a demo available on Steam.
Key features
8 playable characters, each with their own skill tree and unique cards
5 dangerous areas to explore
4 buildings to customize and upgrade your guild
Over 400 collectible cards
Over 100 items to equip
Over 50 monsters to face
Jin Conception
Dev: Jin Wave Studio LLC
Release date: 2021
Jin Conception by Jin Wave Studio LLC is a strategic turn-based JRPG where you have to figure out who is friend and who is foe. Eight playable characters' stories intertwine when three characters enter Final Layer and two vanish without a trace. One returns back from Final Layer but claims to not remember what happened. Who do you trust? Who is telling the truth and who is lying? Who is friend and who is foe?
Key features
Strategic turn-based combat involving balance.
Battles happen on the same field as movement, no switching screens when combat starts.
Affliction and buff system, for example, players cannot run away if they have stuck affliction.
Double and triple Jin techs allow party members to combine attacks with each other to form stronger attacks.
Traps can be set in combat for strategic purposes such as delaying an attack for later.

Jin Conception is expected during this year on Steam.
Tyrant's Blessing
Dev: Mercury Game Studio
Release date: Mid 2021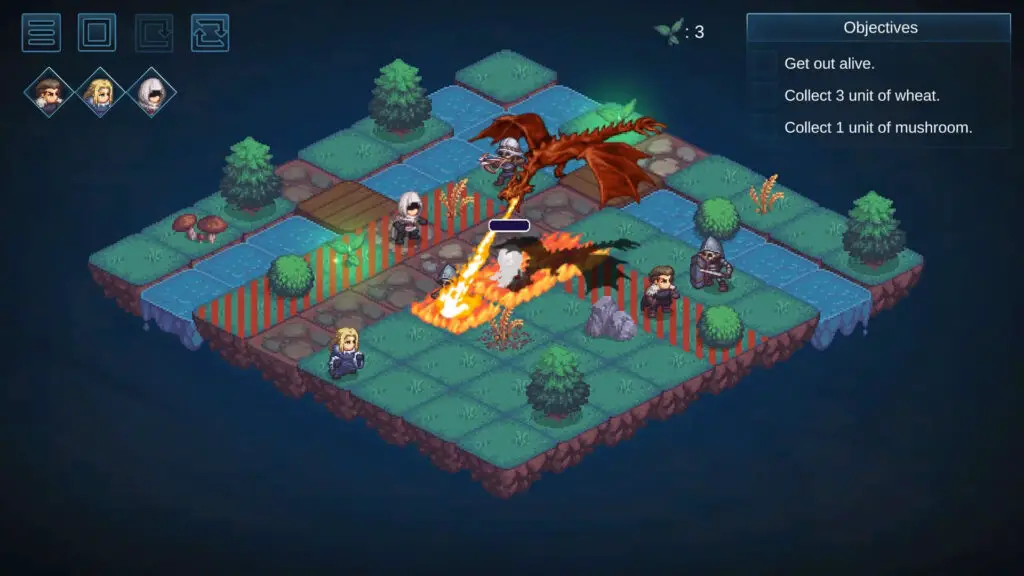 Thanks to Danceman and turn-based tactics Steam group I came across Tyrant's Blessing by Mercury Game Studio. A turn-based strategy game with Into the Breach similar mechanics but with a fantasy setting. Tyrant's Blessing is expected for mid-2021 on Steam.
Key Features
Dark Blessing: Whoever dies will become one of the Dead Army, including your heroes!
Hero selection: Start with any of the 10 unlockable heroes in the game to start the journey.
Scavenging: Gather food, weapon, and other resources to sustain and become stronger.
Plan your tactics: The enemy attack is predictable in every turn. Analyze the enemy move and come up with a counter.
This episode ends here, let me know what you think about these 5 promising indie games in the comments below. Also, you can get in touch with me on Twitter and on our discord server. See you next week. Wish you the best.
CIAO