Here we are with the lineup of this week KEEP AN EYE ON IT. 5 turn-based games that are on my wishlist and that maybe will also end up in yours. Here you will also find a video with all the trailers of the games below.
Ruin Hunters
Prince Game Studio
TBA
Let's start this new episode with something tactical. Ruin Hunters by Prince Game Studio. A turn-based tactical RPG where we must guide a party of 3 heroes inside dungeons to gather treasures and become stronger.
Key fetures
▪ Turn-based combat (position your heroes, and choose the right skill for attack or defense)
▪ Use the environment (use it for cover, attack, or just simple push the enemy to it)
▪ Level up your heroes (learn new skills, talents)
▪ Momentum points (some skill generates points, some needs points to cast, but when the hero reaches the maximum momentum, he will be able to perform stronger actions with the skills)
▪ Dungeon alert (alertness of the dungeon, as it is increased, monsters will be more alert, or attack your party unexpectedly)
No release date yet. Here the Steam page
Stolen Realm
Burst2Flame Entertainment
October 2021
Stolen Realm by Burst2Flame Entertainment is a single-player and multiplayer coop turn-based tactical RPG. The Game features nice graphic art, a simultaneous team turn system, and the possibility of playing in a party 4 or even like a lone wolf. Ohh there are hexagons 🙂
Key features
A simultaneous team turn system for faster-paced combat.
Fixed camera with a hex-based grid for easy navigation and targeting.
Fun, rewarding activities and exploration where all members of the party always have something to do.
An engaging story that brings you along as a party.
[Bonus] The ragdoll effects make pummeling enemies feel incredible!
Expected on October 2021 on Steam
Goblin Stone
Orc Chop Games
November 2021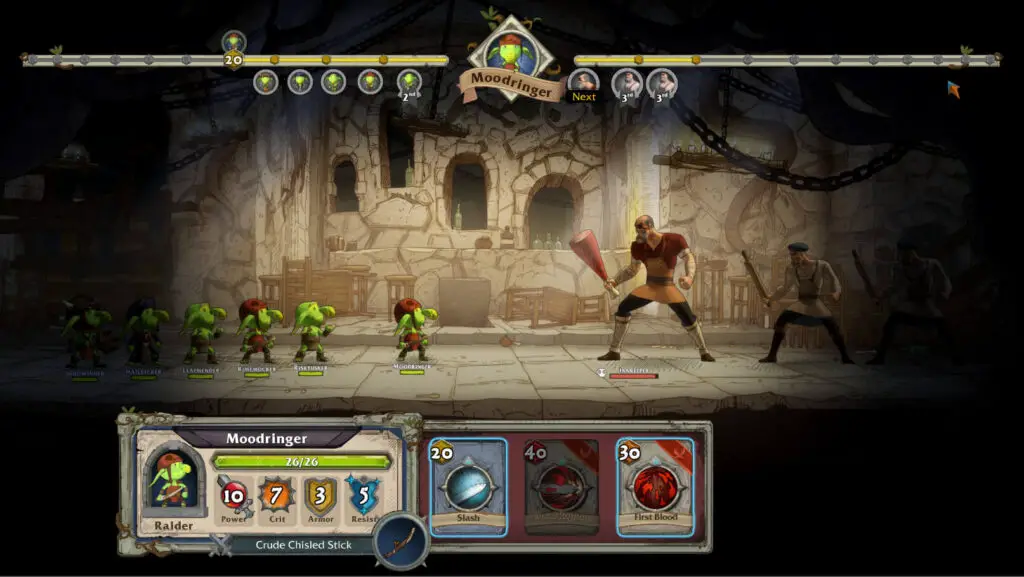 Maybe this week is the one that inspires me the most. I'm talking about Goblin Stone by Orc Chop Games. Goblins, orcs, and trolls are almost wiped up by adventures and we must guide a group of survivors in a desperate mission to reverse their fate. Regarding the game, Goblin Stone is a turn-based RPG set in a 2d charming hand-drawn world. We must fight in Darkest Dungeon like turn-based combat and we must also manage and build our lair.
Key features
Build a great goblin lair chamber by chamber where only ruins stood before.
Explore a vast world with procedurally generated hand-drawn 2D levels.
Battle despicable humans, elves, and dwarves in an innovative turn-based battle system.
Take a feeble ragtag group of goblins and selectively breed the next generation of genetically superior fighters.
Listen as the narrator charmingly tells your story as you experience it.
Expect many goblins to perish. Permanently. With each death, a new ancestor strengthens your lineage.
Build an adventuring party by mixing unique goblin classes such as the Raider, Guard, and Shaman.
Difficult choices await you as you decide which goblins to keep and which to toss.
Turn up the music and listen to award-winning composer Peter McConnell famous for music in iconic games such as Hearthstone, Grim Fandango, Psychonauts, and Broken Age.
Goblin Stone will be released on November 2021 on Steam
RAVE Asylum
Star Chimp LLC
January 2022
Rave Asylum by Star Chimp is a turn-based RPG with roguelike elements focusing on combats. We must set up our team and fight against waves of enemies. Different classes and lots of items and tech to acquire in order to become stronger.
Key features
Prevent the city from descending into madness. Manage the city's sanity to prevent otherworldly creatures from spawning. When sanity levels are low, you will have to fight aberrations from another dimension to regain control!
Optimize your team. Customize your party based on your experience from previous battles. As you play the game, you will learn the strengths and weaknesses of your foes. Fully customize your party with a wide variety of classes and skills to improve your chances in the next Run.
Utilize the Overdrive and alter the tide of combat! This energy pool charges during combat. Each character can tap into this pool to unleash their own powerful abilities!
Though death is permanent, there is a chance to recover a DNA blueprint if you manage to defeat the enemy. This can later be used in the Lab to clone a copy of the character.
Earn Techs to make every mission unique. These passive abilities acquired via elite battles or special encounters aid your team and help shape your experience..
Explore a beautifully, hand-drawn Cyberpunk universe filled with unique player classes and challenging enemies.
Rave Asylum is expected for January 2022 on Steam
Kaiju Wars
Foolish Mortals Games, Michael Long
TBA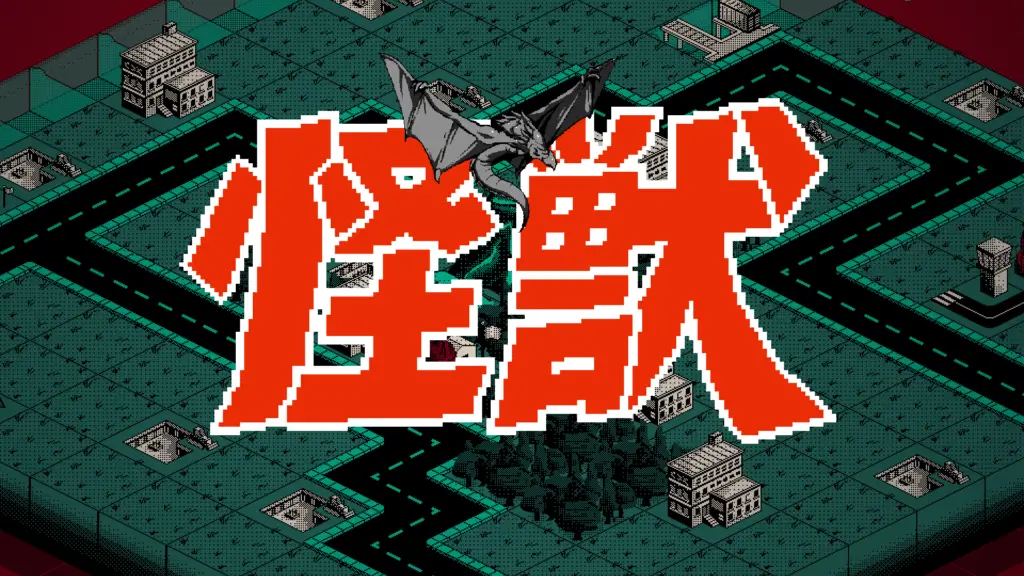 Kaiju Wars by Foolish Mortals Games & Michael Long is a stylish 2D turn-based strategy game where we must fight against 5 giant mutable Kaiju with tanks, jets, and other experimental weapons. We can't defeat them but we can only slow them down and make them retreat.
Key features
Five unique creatures! – Each specializing in different types of destruction.
They mutate! – Tremble in fear as they grow stronger and gain devastating abilities.
Unstoppable! – Kaiju can't be killed, but can only be slowed down and forced to fall back… for now.
Predictable! – They move towards the nearest building, and them scientists have mathed the exact odds they step on each tile!
Kaiju Wars is without a release date, here the Steam page.
This Keep An Eye On It ends here let me know what you think about these 5 turn-based games in the comments below and if you want, on the youtube channel, you'll find the video with all the trailers of the games above.
Wish you the best
CIAO