Turn-based style is still a sub-genre of games specifically in RPGs, from its inception over thirty years ago, that is still around even in 2021 and in 2022 as I write this. Whether it is an homage to the classics like some games, or series that evolved around the turn-based genre and have kept going strong, or new titles whether, indie or AAA, that have chosen that format for its simplicity or simply for preference, there were some great games of this style in 2021.
Note: These games are listed in non-sequential order in terms of ranking i.e. not ranked by number or order. Also, it may be obvious but all games had to be released in 2021. There were some hard choices to make for this list but I felt these titles would be decent to experience for the turn-based fan. The five games selected were four RPGs and one SRPG.
1. Voice of Cards: The Isle Dragon Roars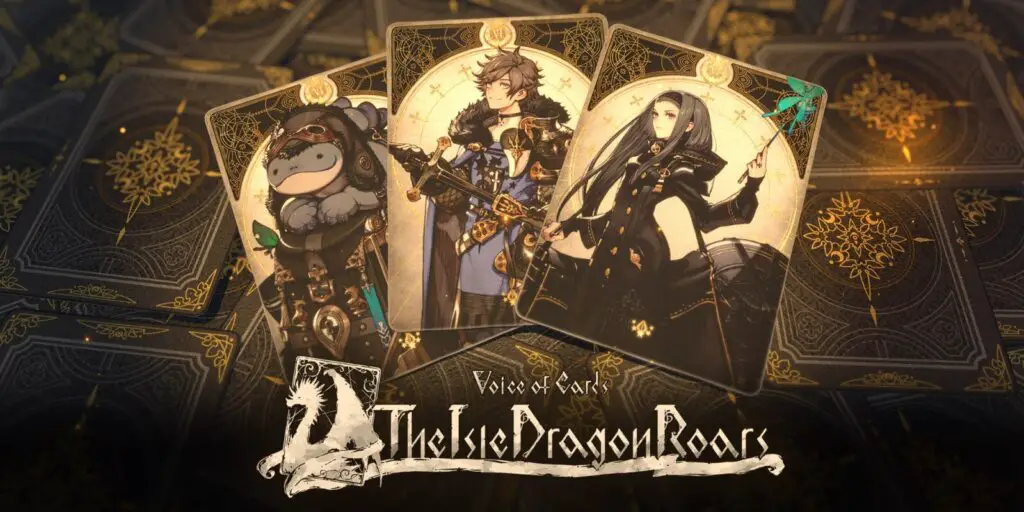 Developed and published by Square Enix, Voice of Cards was released on October 28 for the Nintendo Switch, Playstation 4, and PC via Steam. The player has to answer a call from the queen for heroes to venture forth to slay the dragon that has recently awakened. Your party is one of many and you interact with others with the same goal in mind and even get to play as one in the beginning.
Voice of Cards: The Isle Dragon Roars was an interesting concept. As soon as I played the demo, I was hooked as fan because it embraces so much of the classics while adding some new modern elements to it. The battle system felt like one of the earlier RPGs like Dragon Quest and other forward-perspective games mixed in actual table-top games like Dungeons and Dragons. It is like a combination of the two although it probably favors the standard turn-based battle system more in my opinion.
The battles could have benefited somewhat from a speed-up option but opinions vary. The art fits perfectly in an RPG that is literally a built world of cards. The music is great and the fully-voiced narration in Japanese or English gives it a storybook feel that engrosses the player. I had the pleasure of reviewing the game for Turn Based Lovers, so check it out if you want and I recommend checking out the game if you can as well.
2. Shin Megami Tensei V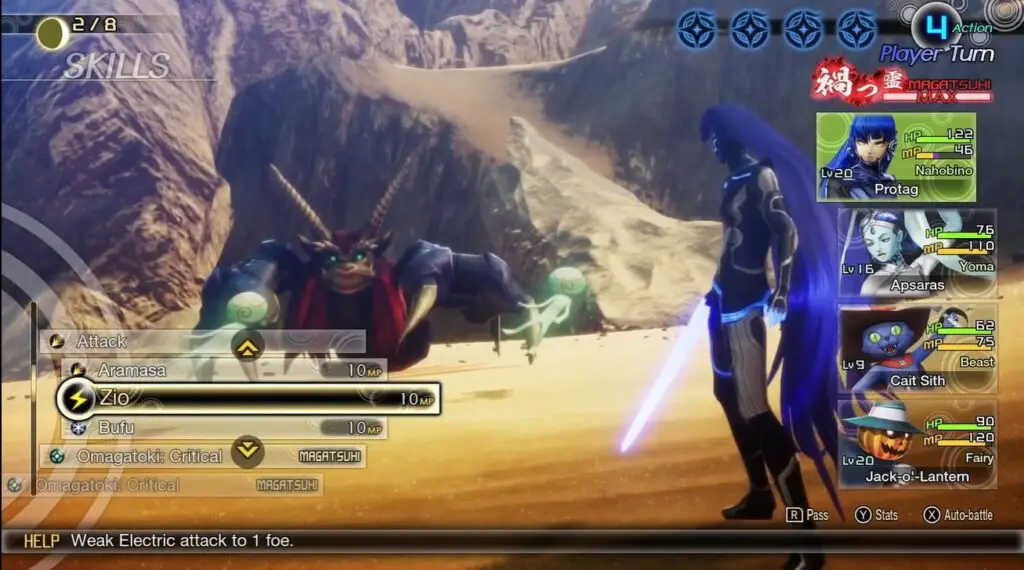 Persona, another popular turn-based RPG franchise, is actually a spin-off of the Megami Tensei franchise which is something people might not know. You might have guessed by some similarities both franchises have but they themselves are different games. Developed by Atlus and published by Atlus in Japan, Sega in North America, and Nintendo in the European region, Shin Megami Tensei V was released November 11 in Japan and subsequently worldwide the next day for the Nintendo Switch.
This title is set in modern-day Tokyo where there is another dimension of Tokyo that is smack-dab in the middle of a war between angels and demons. Soon, the dimensions start to get blurred as beings from one enter the other. There is plenty to explore in post-apocalyptic tokyo where improvements in gameplay from the previous titles are made while keeping the main elements of the series of what made it special. Without giving too more much away spoiler-wise, I would suggest any fans of RPGs or even games in general check this game out even if you have never played one before as they are standalone games like the Persona games.
3. Super Robot Wars 30
Developed by B.B.STUDIO CO and published by Bandai Namco Games, Super Robot Wars 30 was released for the PC via Steam first for the west on October 27 and released for the Nintendo Switch as well as Playstation 4 for Japan and Asian regions a day later on October 28. Super Robot Wars has been a huge franchise in Japan dating way back back since its inception for the Game Boy in 1991.
Although it is has being going strong in Japan, Super Robot Wars is still relatively new to the west officially. Reasons possibly being that it might have been thought of as a niche franchise as its focus was mecha anime most of which was probably unfamiliar to western audiences at the time. The licensing issue probably was a big hold up as well. In this iteration you chose a hero which will lead a story which is usually a war-torn world with original characters as well as characters from mecha anime and manga series. It is a isometric strategy RPG that has a decent battle system and basics should be familiar to veterans of the genre while its intricacies might take a little bit to pick up. I have played several entries in the series and this entry was a solid one to play. I also reviewed the game here.
4. Monster Hunter Stories 2: Wings of Ruin
A second installment of the more traditional RPG-focused Monster Hunter Stories spin-off of the vastly popular flagship series Monster Hunter which as with this one was developed and published by Capcom. It was released for PC and Nintendo Switch on July 9. Although a sequel, previous experience with the first Monster Hunter Stories game is not required. In the world which the game takes place, there is a noticeably apparent reduction of the number of Rathalos, which are the dragon-like creatures the main character and others ride and control.
The game's story involves the player as the descendant of the legendary rider Red, their mentor Kayna, and and the mysterious white-haired girl Ena just to name a few. The world is vast, the graphics are beautiful, and the story is compelling. The battle system is interesting enough and adds some rock-paper-scissors elements to the traditional turn-based formula Any fan who more fans of traditional RPGs rather than what the regular Monster Hunter series go definitely give it a try. You might want to give the first installment a try as well as it is solid also.
5. Ruined King: A League of Legends Story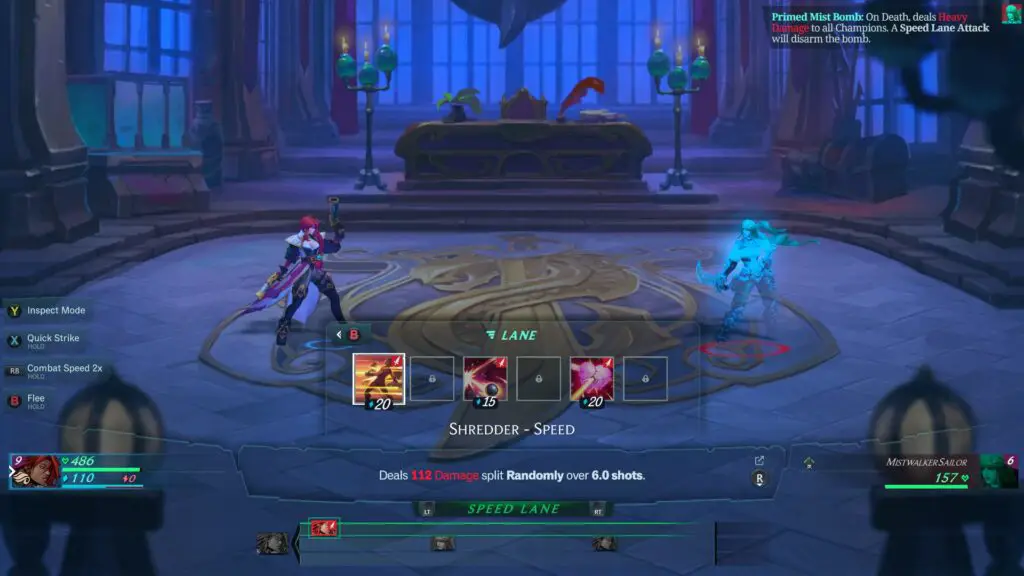 Developed by Airship Syndicate and published by Riot Forge, Ruined King: A League of Legends Story was released on PC via Microsoft Windows, the PlayStation 4, Nintendo Switch and Xbox One on November 16. It has backward compatible with the PlayStation 5 as well as Xbox Series X/S with free graphic upgrades possible in the near future. Although I said this was a non-sequential list, this one may be number five if it was sequential despite still being a good game. Some reasons being is that it was not without its fault. There were some crashes reported by users initially and it is pretty short length wise.
It came out of left-field in my opinion that the hugely popular MOBA (Multiplayer online battle arena) series League of Legends would produce a turn-based RPG as a spin-off title. The game takes a few main characters from the series specifically Miss Fortune and gives them some side-stories to learn about. The battles features a system where there are different types of attacks and different so-called lanes where you can switch your type of attack. These attacks have to utilized to offset enemy traps and such for example. The story-driven aspect of the game is probably its best feature as there are comic-like interludes that are beautifully drawn.
Another good reason I liked this game is because I got to learn about some of the League of Legends lore and characters without playing the main game. I also reviewed this game for Turn Based Lovers here as well. I would probably recommend this to die-hard League of Legends fans or those that need to scratch that RPG itch.
Let me know what you think about my Top 5 Turn-Based RPGs of 2021 list in the comments below.